Hollywood built some of the best careers in movies in the 1990s. There are a lot of great actors to come out of the decade, like Tom Hanks and Bill Paxton. Studios built movies that ranged from sci-fi and action to romance and comedy around these talented actors.
It's likely that you don't know many things about the stars of the 1990s.
1. Keanu Reeves admires actors and will cut his salary to work with them.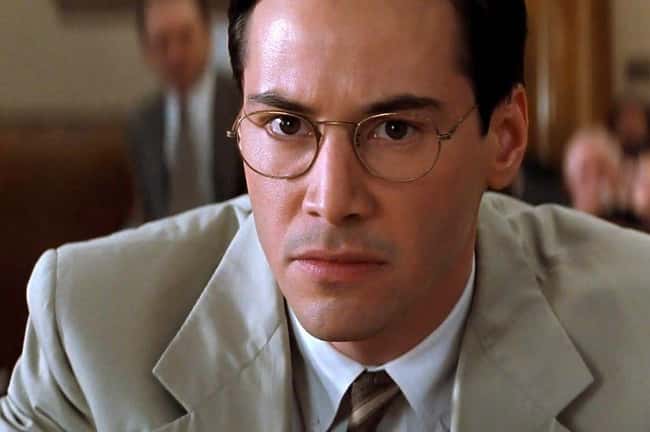 When he joined The Replacements, he took a pay cut so he could work with Gene Hackman. The chance to work with some of Hollywood's greatest film stars was well worth the cut in pay. He told Hello magazine that money isn't his main motivator. Money is not even the last thing on his mind.
2. Storm Chasers honored Bill Paxton after he passed away.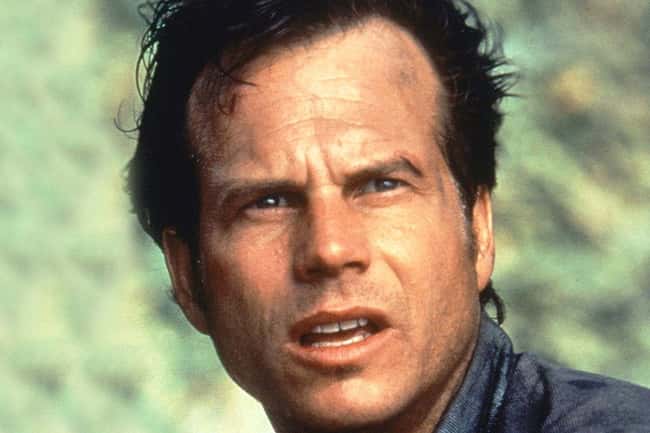 He played a storm chaser in Twister. The movie is filled with special effects and movie logic improbability, but it did bring a lot of attention to the people who actually do the real thing. The people honored the actor in his own way. Using their Spotter Network Markers, hundreds of storm chasers and people who follow weather patterns headed out across Tornado Alley in Kansas and Oklahoma to spell out his initials with their GPS coordinates. Parts of Texas, Oklahoma, and Kansas were lit up with a massive "BP" to honor the actor.
3. Robin Williams once portrayed himself as Mrs. Doubtfire, walking around San Francisco.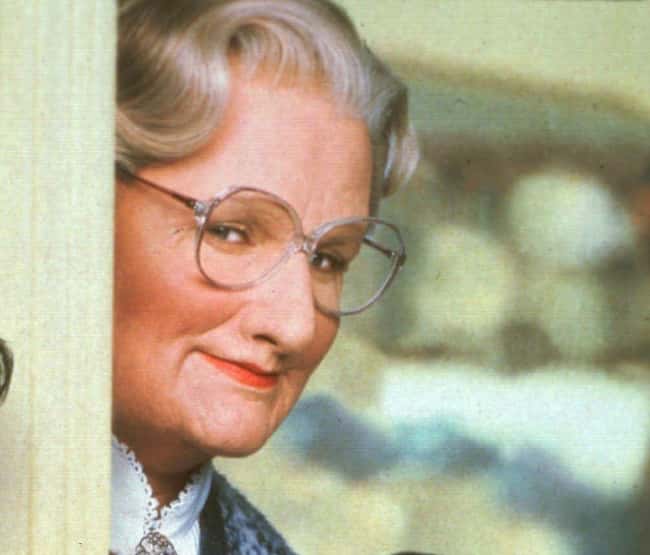 He went to an adult shop. As far as anyone is concerned, he walked through the door dressed as an elderly woman. He tried to purchase an item on this outing.
4. Danny DeVito was there for his co-star from the movie Matilda during a tough time.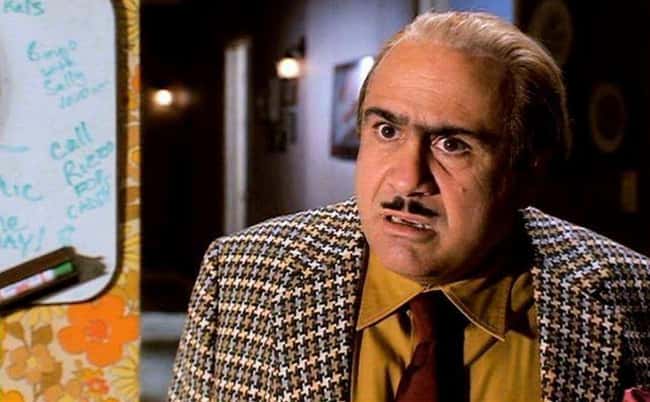 DeVito looked after Mara Wilson, his co-star who performed the role of Matilda. While her mother was battling cancer, DeVito would invite her over to his house for dinner and make her feel familial.
5. At Dr. Martin Luther King Jr.'s funeral, Samuel L. Jackson was an usher.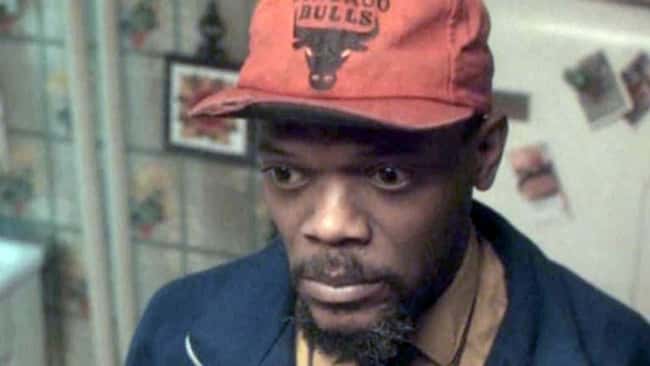 When Dr. Martin Luther King Jr. was slain in 1968, Jackson was chosen to be one of the ushers at the funeral. After that, he participated in the march for equal rights in Memphis, TN.
6. Alan Rickman was aware of all the truths about the character Severus Snape.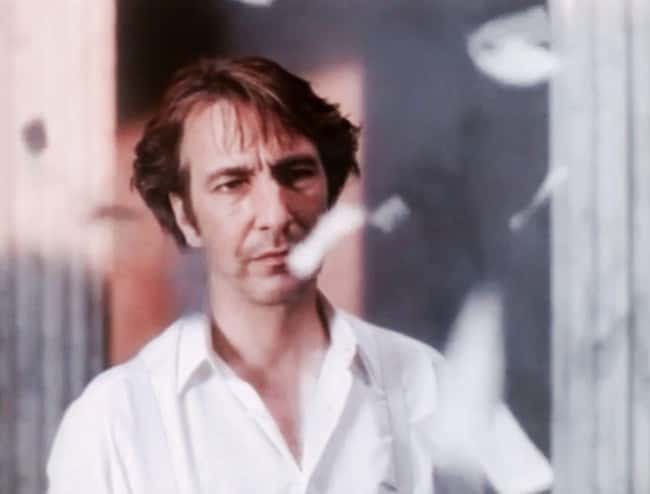 Fans and the other characters of the Harry Potter series saw Professor Severus Snape as an enemy. By the end, everyone knew that Snape loved Harry's mother. He would have died to keep Harry safe, even though he was not kind to him. Nobody knew about Snape's true nature. Nobody except author J.K. Rowling and actor Alan Rickman.
7. Tom Hanks, Martin Short, and Steve Martin often have Colonoscopy parties together.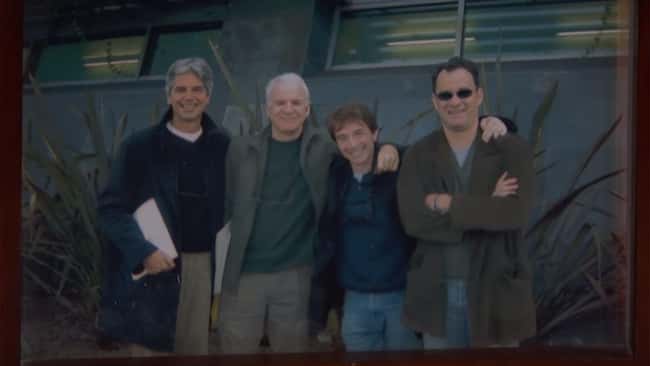 The three actors/comics schedule their exams for the same day to throw a party for their friends. The men share a single car to get the procedure done and leave together the night before. They do it every other year.
8. Tommy Lee Jones despises Jim Carrey.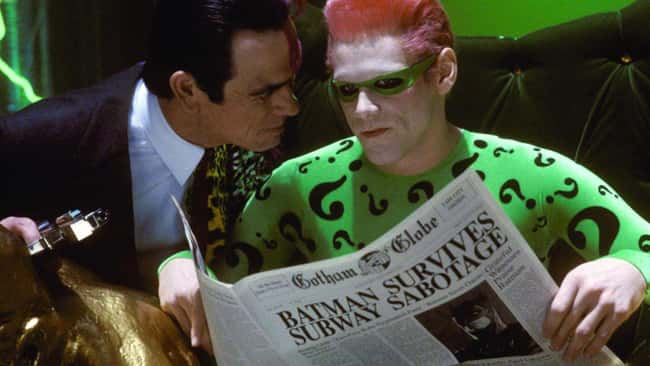 The reality of their relationship isn't the same as you might think. Carrey saw his costar at a restaurant and greeted him, but got a cold response in return. Tommy told him that he doesn't like him at all.
9. Leonardo DiCaprio had issues getting through his character choice of words for the movie Django Unchained.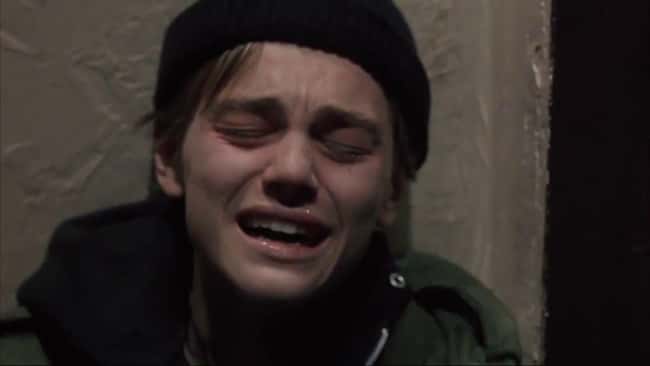 Leonardo DiCaprio's character in the movie, Calvin Candie, had trouble with the N-word, which he has to say a lot in the movie. Behind the scenes, it wasn't as easy as it was for the fictional character, as DiCaprio had some doubts about the dialogue.
10. Bruce Willis hooked up some girl scout cookies with deployed troops.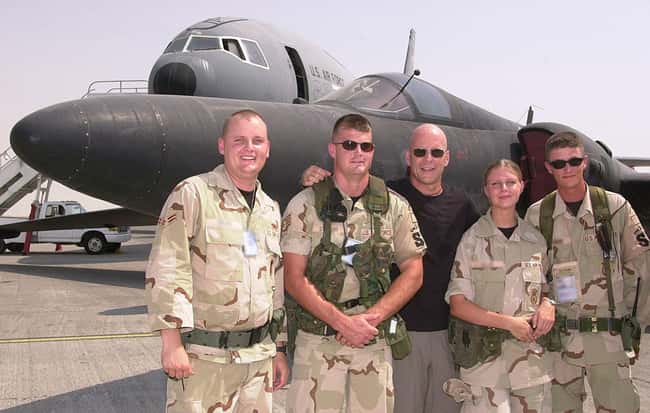 Back in 2002, Bruce Willis's daughter suggested that he give Girl Scout Cookies to troops in the Middle East. He bought 12,000 boxes of cookies. The cookies were given to sailors aboard the ship. Kennedy supported the troops in the Middle East and other parts of the world.
11. Ben Affleck isn't allowed to play Blackjack at Hard Rock Casino in Las Vegas.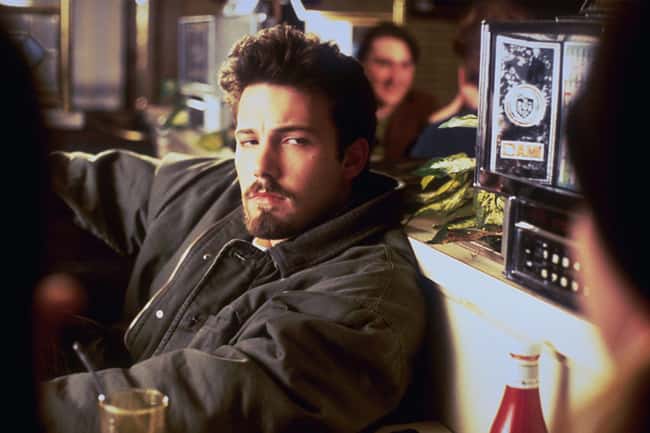 Even celebrities are subject to the rules and regulations of Las Vegas casinos. Ben and Jen were in Vegas in May of 2014). He was caught counting cards at the blackjack table.
12. Will Smith was going through bankruptcy but The Fresh Prince of Bel-Air saved him.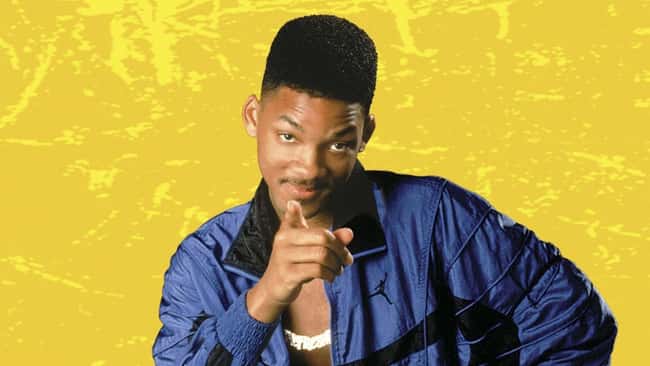 Smith owed the IRS millions of dollars because he wasn't paying the correct amount of taxes. He was on the verge of declaring bankruptcy after the IRS seized most of his belongings, as well as a large portion of his income. Quincy Jones, the producer of The Fresh Prince of Bel-Air, chose him to headline the show just in time. Smith turned his finances around and became an international star.
13. While filming the movie The Mummy, Brendan Fraser nearly died.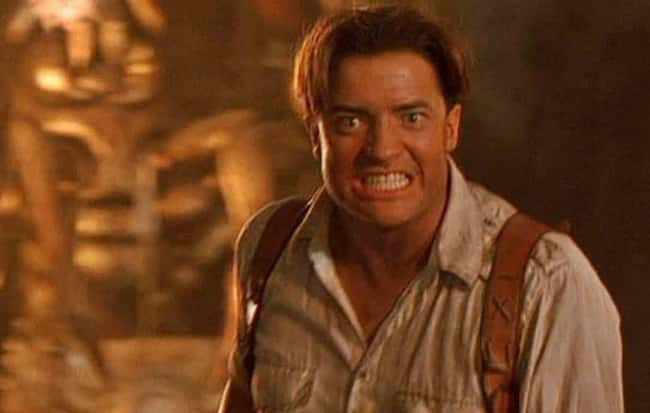 He landed a role that catapulted him to superstardom, but it almost cost him his life. His character, Rick O'Connell, is hanged in a scene. Fraser blacked out during the scene because he was choked for real to the point of blacking out.
14. Jim Carrey managed to have three no. 1 movies in a single year.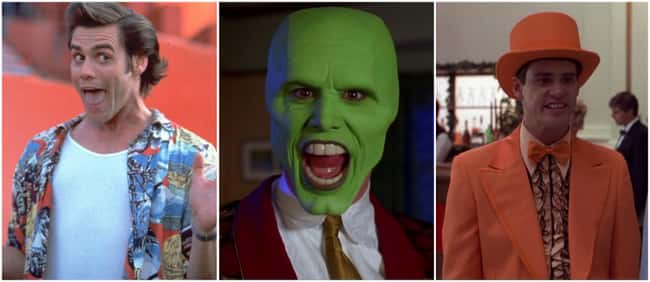 Jim Carrey knocked out three no. 1 comedy movies before he played as Edward Nygma in Batman Forever. Carrey was all over the place in 1994. He starred in Ace Ventura. Pet Detective, The Mask, and Dumb and Dumber were all released in 1994. The year made him a household name and changed his career forever.
15. Arnold Schwarzenegger's father thought that Arnold was gay and beat him for the same.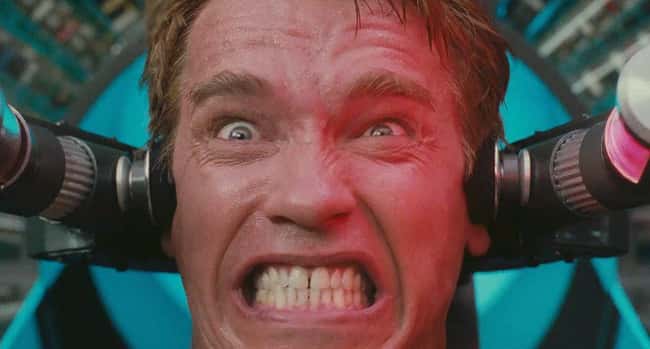 His parents thought he fancied men because other boys his age put up posters of women. In an interview with 60 Minutes, the actor talked about how his father beat him when he was younger, and how he portrayed more tough guys in the 1980s.
16. At the age of 13, Jeff Goldblum tried to hire a sex worker.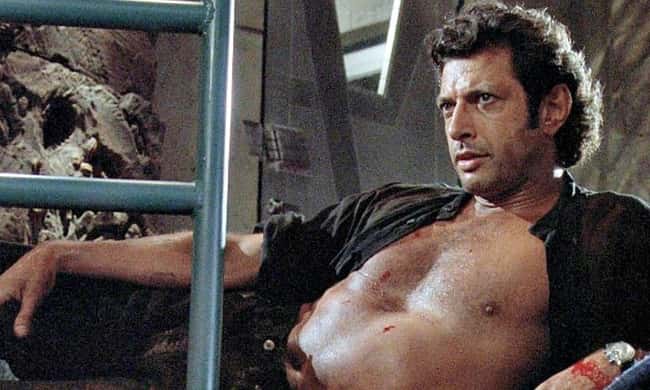 Jeff Goldblum has had an interesting life. At the age of 13, he tried to hire a sex worker for himself.
17. In the movie Billy Madison, Adam Sandler beat the snot out of some kids.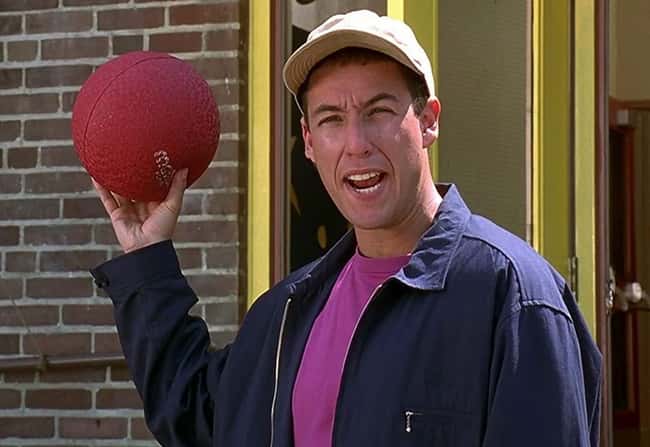 It was part of the plan to hit those kids. The director insisted that the children's parents approve first, but even with their permission, it still went rather badly. One of the kids broke out in tears, and several of the parents angrily confronted Adam about his brutality.
18. Nicole doesn't like butterflies and is afraid of them.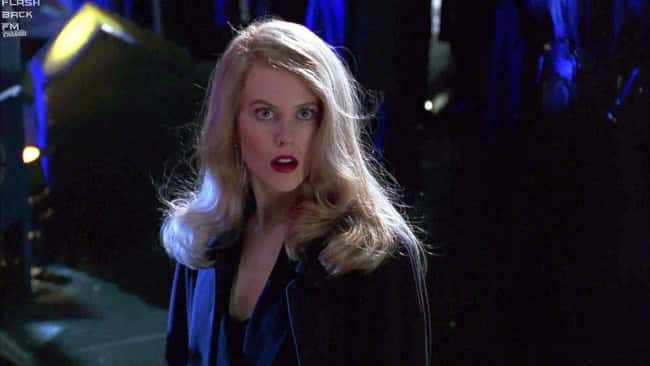 Most people have one or two phobias, but they are usually common things like heights or public speaking. Nicole Kidman has a relatively rare fear. Lepidopterophobia is a fear of butterflies. She developed the fear when she was a child in Australia, and many attempts to shake it never took hold.
19. Whoopi Goldberg is a member of a club that is exclusive.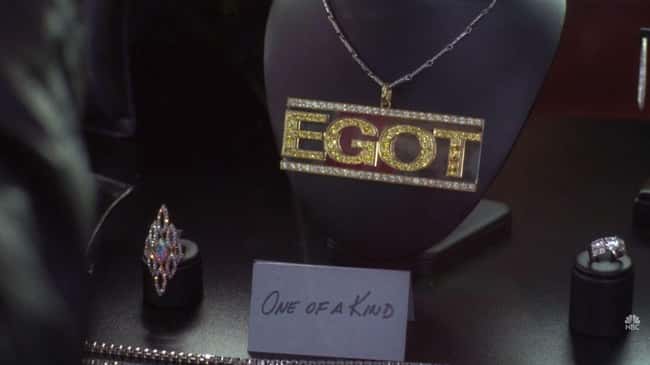 Only 16 people can call themselves holders of the EGOT. It is next to impossible to achieve one win in each category. The Tony Award is given for performances in live theater, the Grammys is for music and spoken-word albums, and the Academy Awards are for performances in television and film.
20. While filming the movie Kill Bill, Uma Thurman went through a bad injury.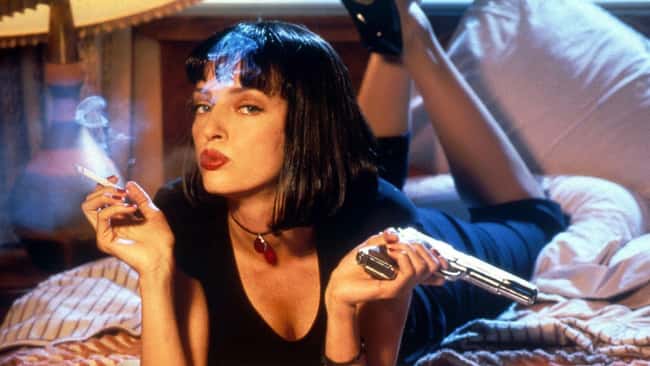 The New York Times published an account of an assault by Harvey Weinstein on actress Uma Thurman. Because of an on-set accident that permanently injured her knee, Quentin was brought into the mix. The accident occurred while filming a driving scene for Kill Bill, in which her character, the Bride, offers a monologue of the events of the film. The production of the first film ended in an accident. The car was in safe working order when Tarantino pushed her to drive it. She was injured when the car crashed.
21. Wesley Snipes proved to be a nightmare on the set of the movie Blade: Trinity.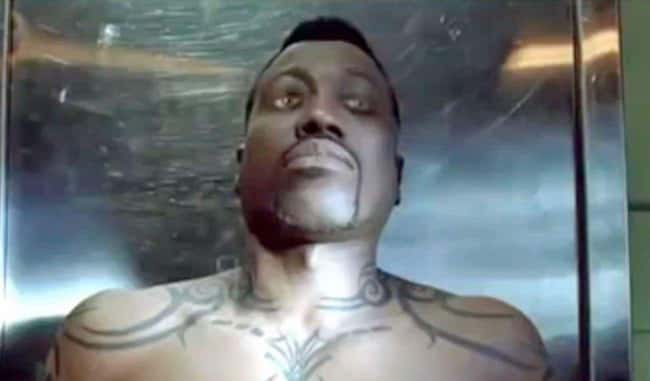 Snipes didn't get along with the director David S. Goyer on the set of the movie Blade: Trinity. Both would only communicate via Post-It-Notes.
22. There are some strange commonalities in all of Tom Cruise's ex. wives.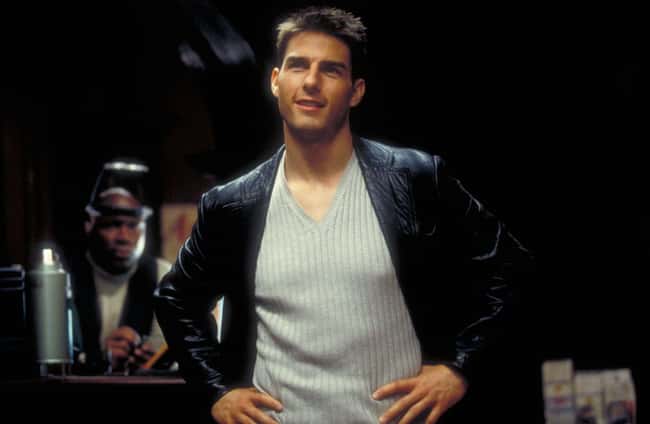 Tom Cruise married and divorced three times, and his ex-wives have some strange similarities. When they were all 33 years old, Cruise divorced all of them. Each of his wives was younger than the last. Kidman's birth came 11 years later in 1967, while Rogers was born in 1956.
23. Cameron Diaz is no more an actress and has retired.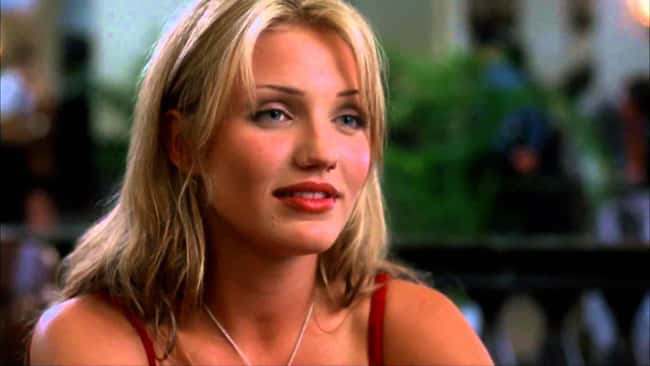 Unless they've been paying attention, people who watched the actress burst onto the screen in the 1990s might be surprised to learn that she's retired. She announced her retirement from acting in 2016 and her last performance was two years earlier in Annie. After starring in The Mask, the actress went on to star in dozens of movies over the next 20 years before she finally took retirement.
24. Halle Berry has been a beauty queen before she became an actress.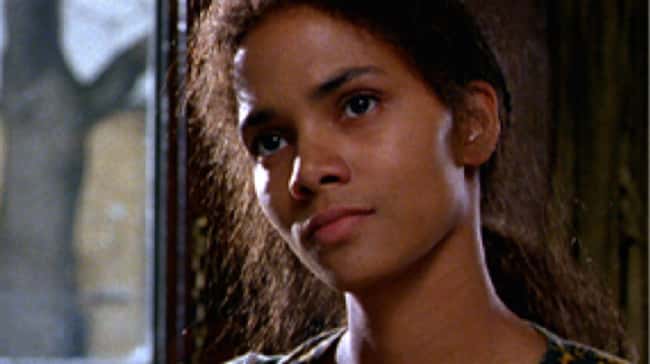 Halle Berry is a beautiful woman, but she is still not in a position to compete in the Miss USA contest. She did it all the way back in 1986 when she was a lawmaker in Ohio. She came in second place despite not winning.
25. Steven Seagal has once taken part in the raid on the cockfighting ring.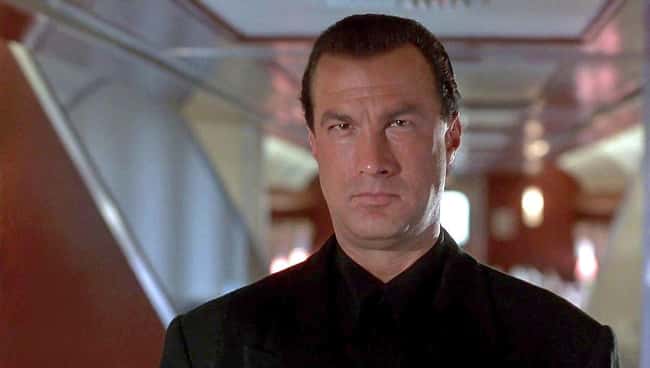 The raid on the cockfighting ring was a success, but it ended up killing a lot of the other animals on the compound. Llovera demanded $25,000 for emotional distress over the death of his dog, after he sued Seagal for his actions in the raid.
26. Tom Hanks and Meg Ryan have spent a lot of time together back in the 90s.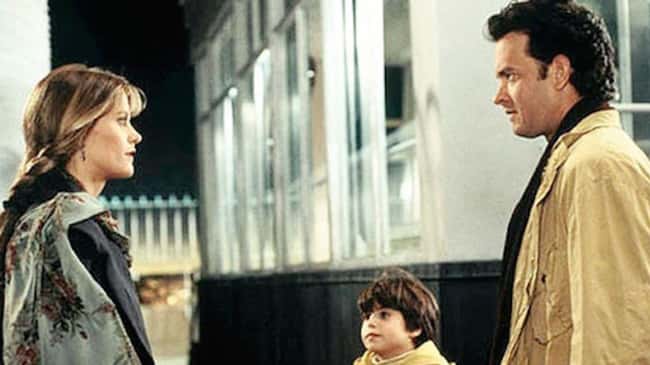 Sometimes, when an on-screen couple works well, the people who make it up to find themselves starring opposite one another in several movies. During the 1990s, the decade belonged to Tom Hanks and Meg Ryan, while in the 2000s it was done by Drew Barrymore and Adam Sandler.
27. Since the age of 22, Jon Travolta has been a licensed pilot.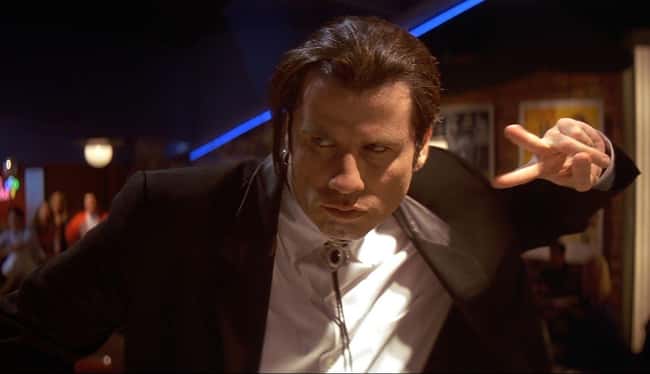 Travolta owns a lot of planes and has been flying since the age of 22. He also owns a Boeing 707-138. He invested most of his earnings in his true passion, that is flying.
28. Sharon Stone admitted that she wasn't a member of the Mensa School.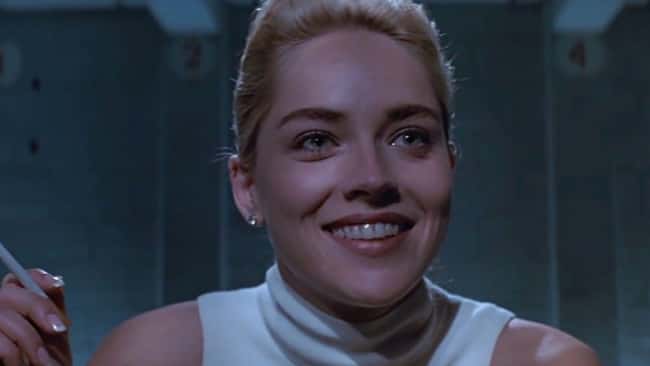 The 1990s were a great decade for Sharon Stone, who started it off with a starring role in Paul Verhoeven's Total Recall, which she followed a couple of years later with the influential erotic thriller Basic Instinct, which elevated her to superstardom. Rumors persisted of her status as a member of Mensa while her career was taking off.
29. Winona Ryder has had some issues with the law in the past.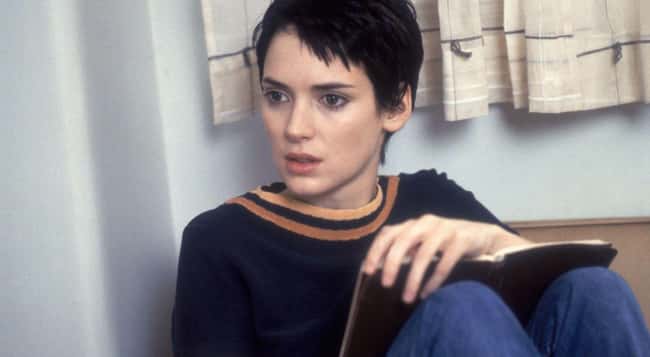 In December 2001, the law arrested Winona for stealing. She pocketed money from a store. She had to pay for the merchandise after signing two civil demands in the store. She faced charges of four felony counts related to theft and drug use after her arrest.
She faced a sentence of three years of supervised release, 480 hours of community service, $3,700 in fines, and $6,355 in restitution for grand theft, vandalizing, and stealing from the department store. She attended drug and psychological counseling. After completing her community service, her felony charges were reduced to misdemeanors, and she finally got free from supervision in 2005.