Mesut Kaya is an artist who creates funny comics featuring a bald guy with a big mustache and awkward life situations. According to Mesut, the main character of the illustrations is very close to his heart.
Through the short bald-headed character, the artist manages to channel all his interests and people seem to be enjoying that a lot. Mesut has more than 11k followers on the social media site.
We got in touch with the artist to learn more about him. Read below for the exclusive interview.
1.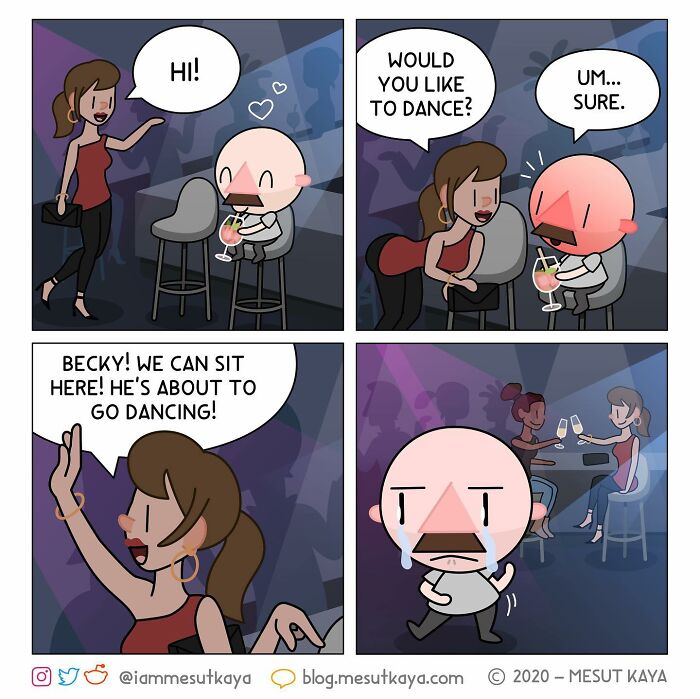 Mesut was a big fan of cartoons and comics when he was a kid. "I would watch every cartoon show I could get my eyes on and read all the comics they had at the public library. When I figured out that most shows and games I loved came from Japan, my focus shifted more towards anime and manga."
2.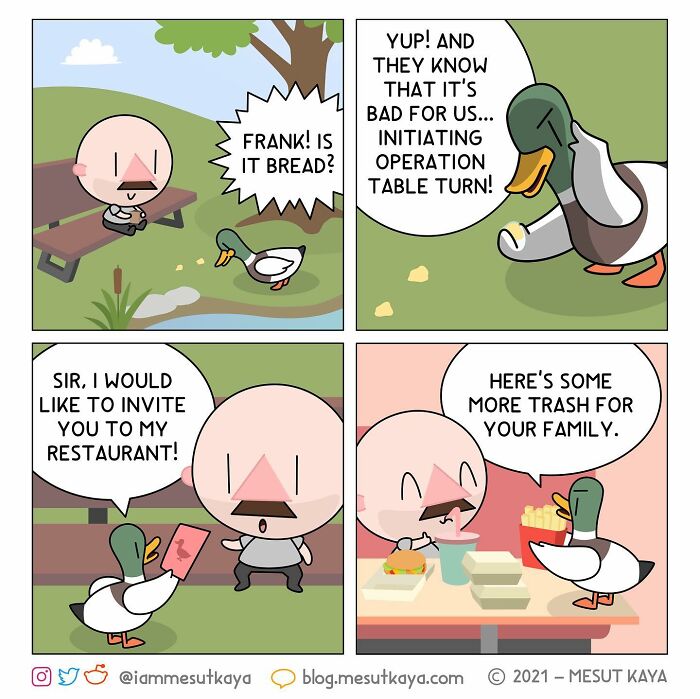 3.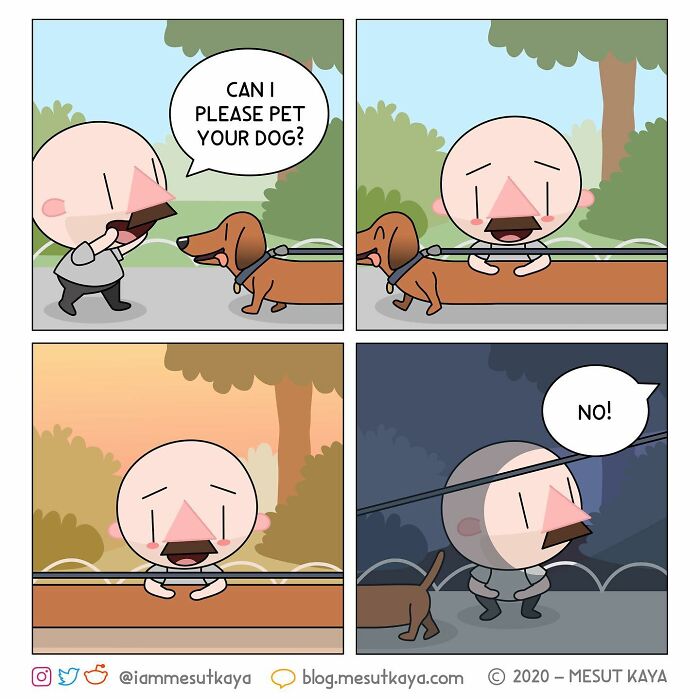 "I'm not a big fan of giant robots and action. Like every kid my age, I loved Dragon Ball, but more for the gags than the fights. I was fascinated that Akira Toriyama was not only the artist and the author but also that he managed to place gags in between the action. That's when I wanted to become a mangaka who writes and draws gag mangas. I didn't pursue that dream. Fast forward to today: I'm a digital designer, who draws little sketches here and there."
4.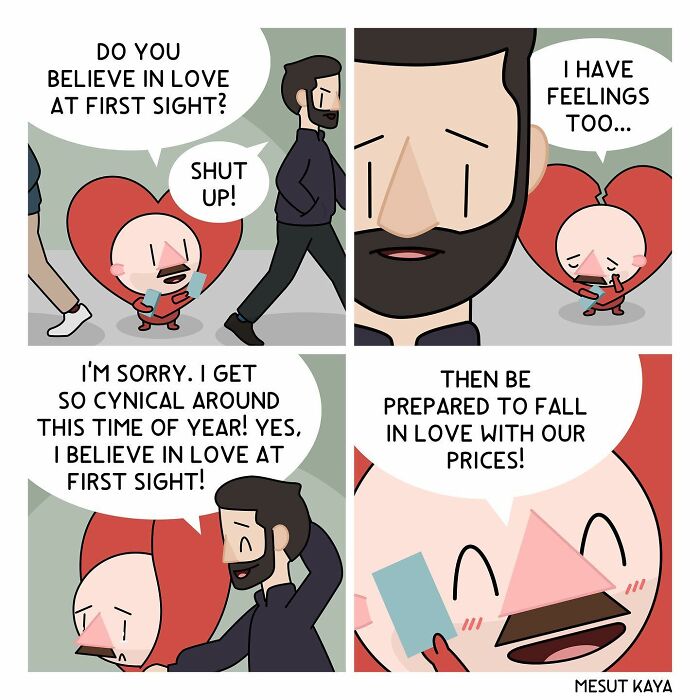 5.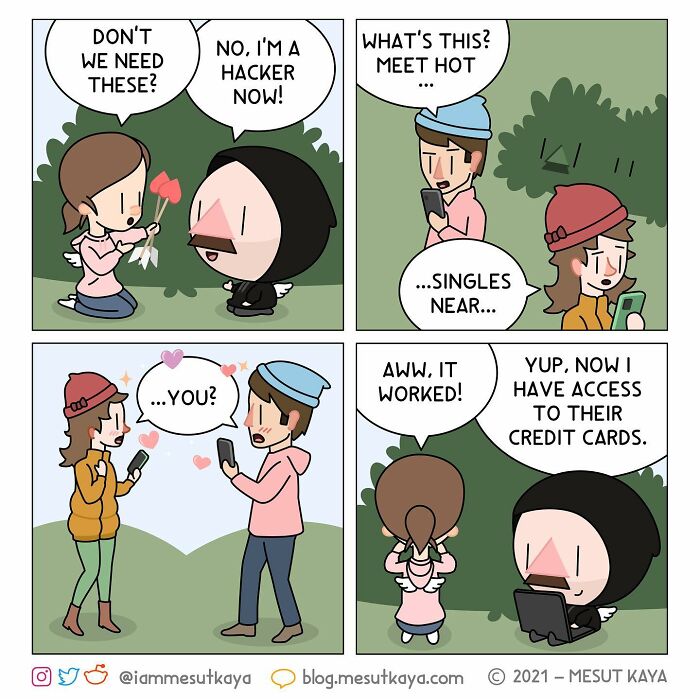 6.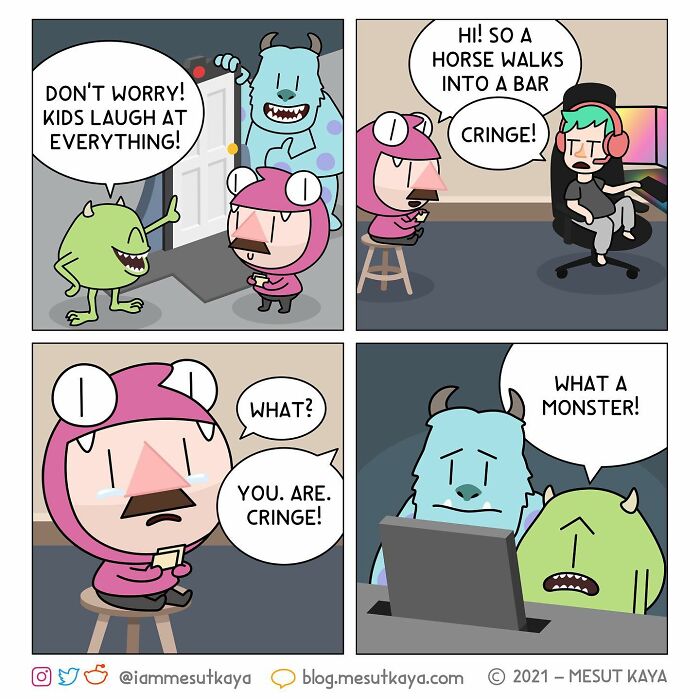 The artist is a motion designer and is constantly in front of a screen. "Maybe that's why my art is all digital. Sometimes I scribble on paper, but I don't have a beautiful sketchbook. I always wanted to tell stories, whether it was via books (I wanted to become an author), music (I play guitar), games (as an indie game dev), or comics."
7.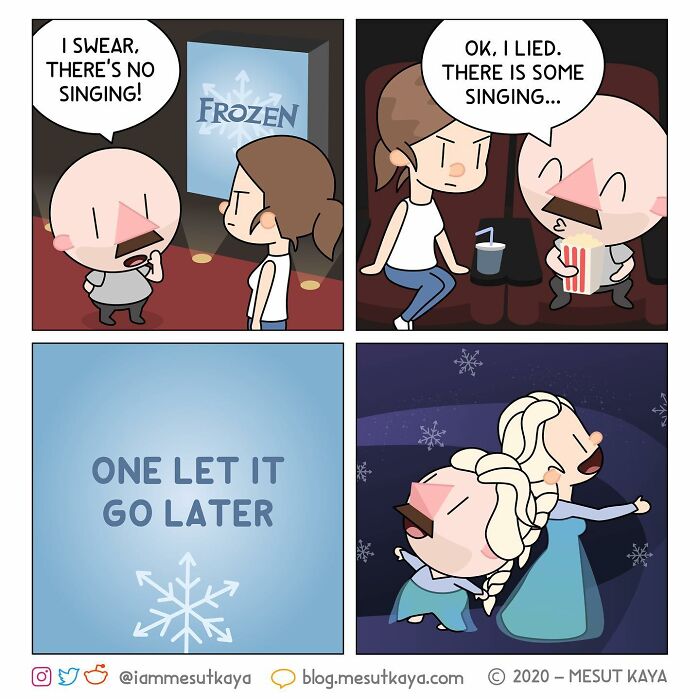 8.
9.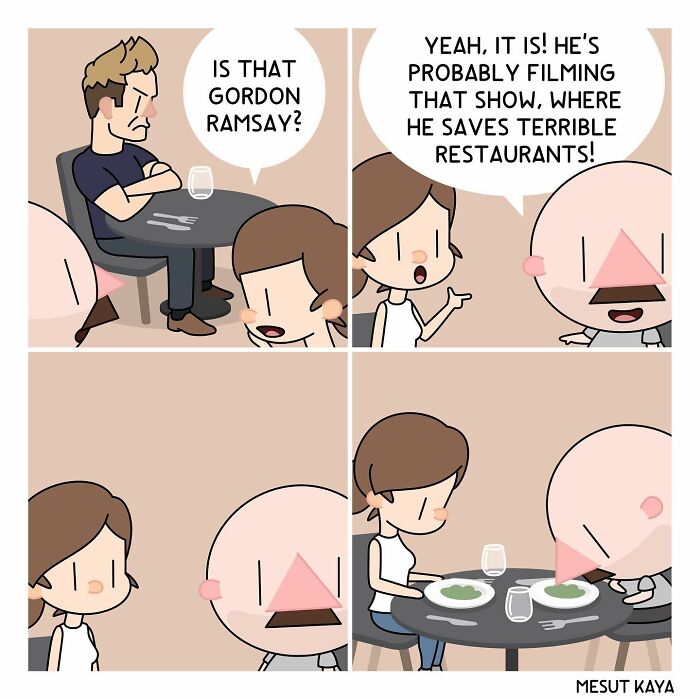 The artist did not like long webcomics. He likes small comics. "They are like a distillation of the gag mangas that I loved."
Mesut said that he thinks about the illustrations all the time. "I bounce around ideas in my head and avoid going to obvious places. Some are inspired by real-life events, but most are a result of me connecting dots. My wife is also very involved in my process. I show her drafts and tell her what I want to do and where I want to go. She also reminds me, that I shouldn't overcomplicate certain ideas."
10.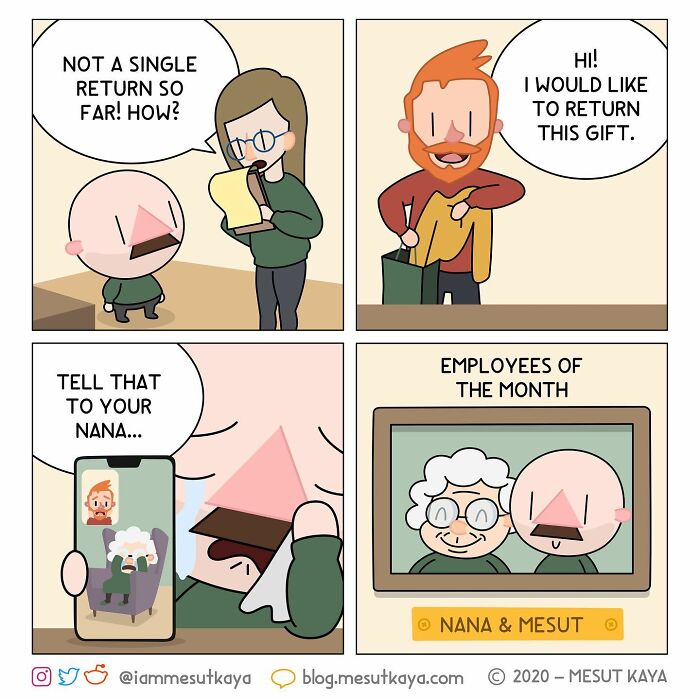 11.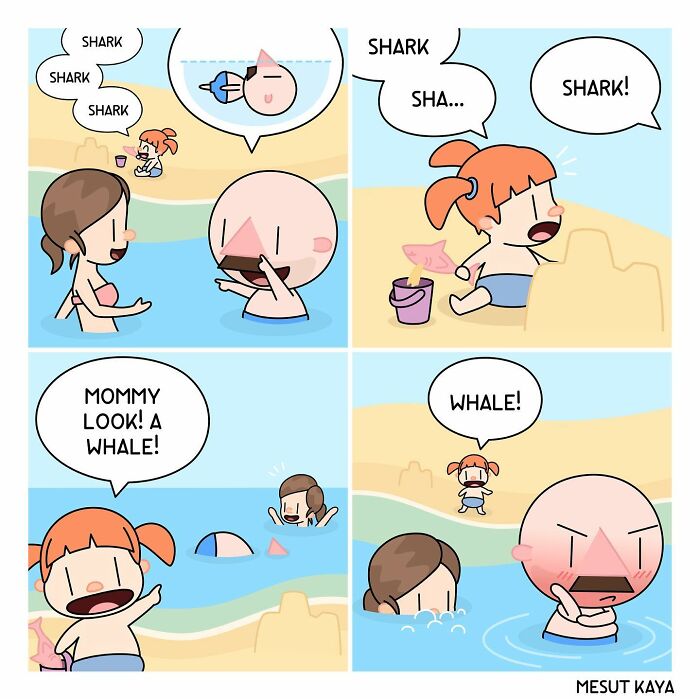 12.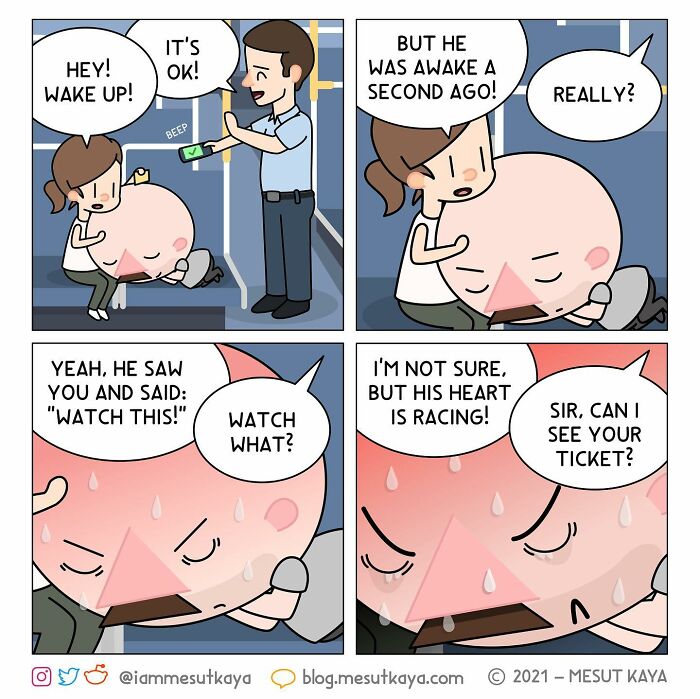 "I like to tell stories. The challenge for me is to tell them in four panels. It's an arbitrary rule, like a Haiku, but the limitation is what makes it fun. I also love the process. I take my time, rewrite the story, and test several ways to tell it. It's meditative and lots of fun. I only post once a week, which gives me the time to reflect on my work and the stories I want to tell. Sometimes I 'waste' a post for a stupid gag nobody gets, and sometimes it's quite wholesome. My comics would definitely change if I posted every day."
If you don't want to miss out on the adventures, check out Mesut's account.
13.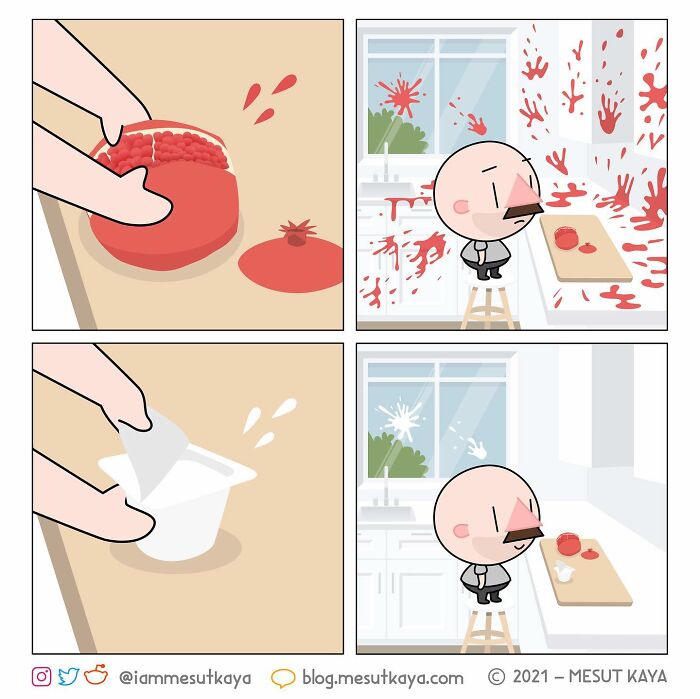 14.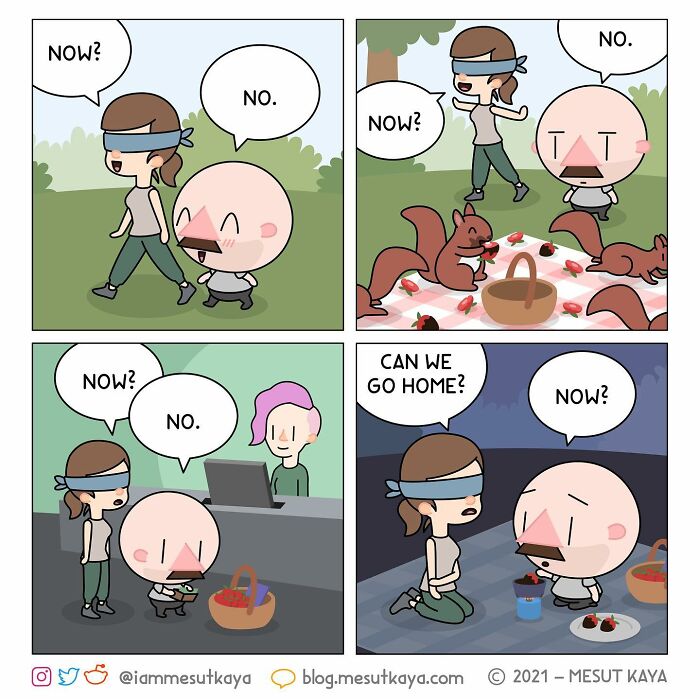 15.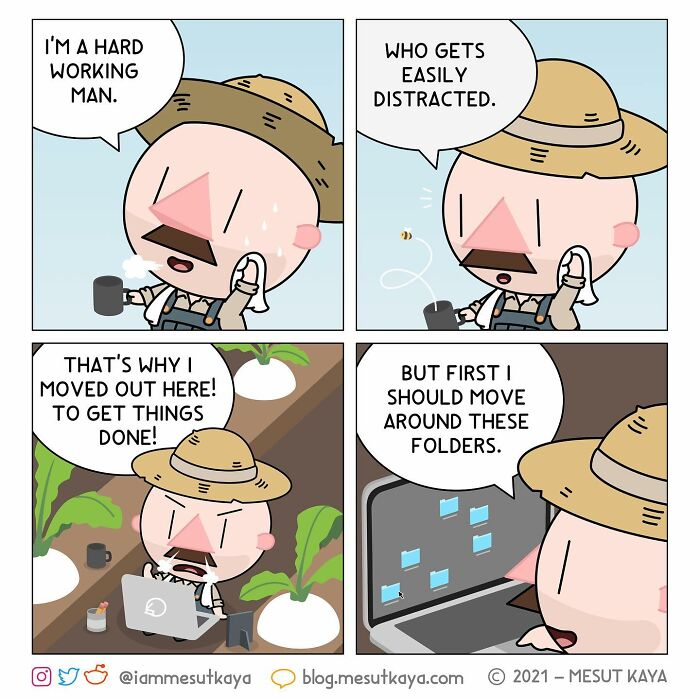 16.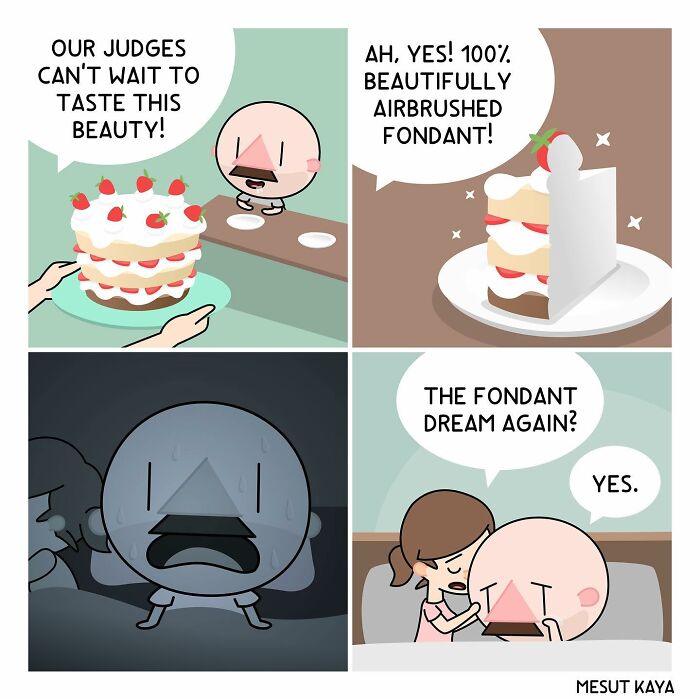 17.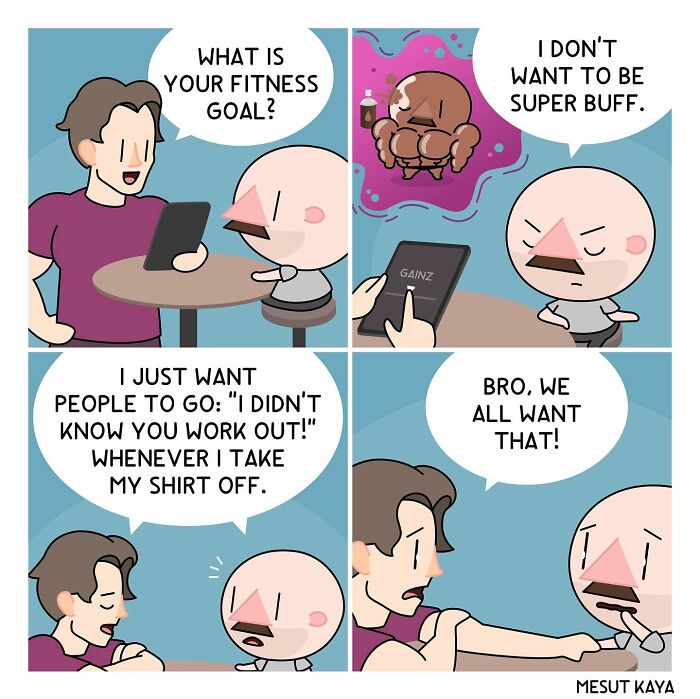 18.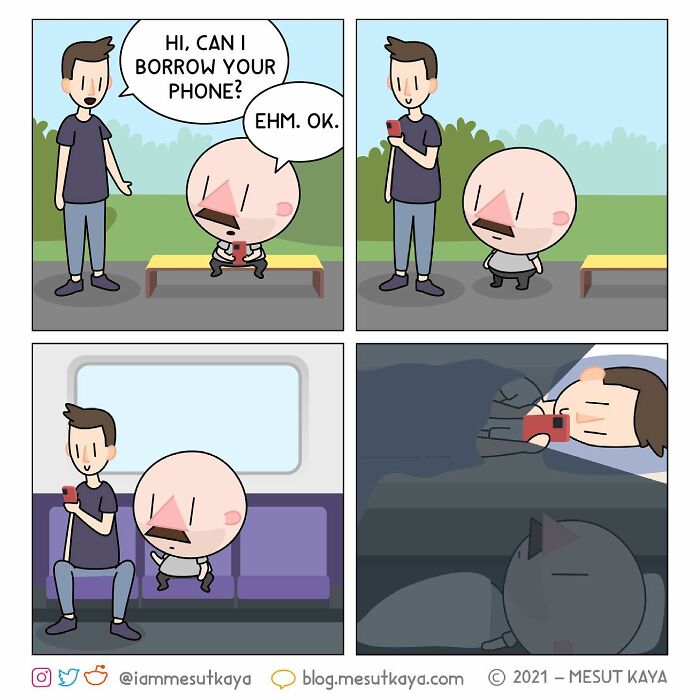 19.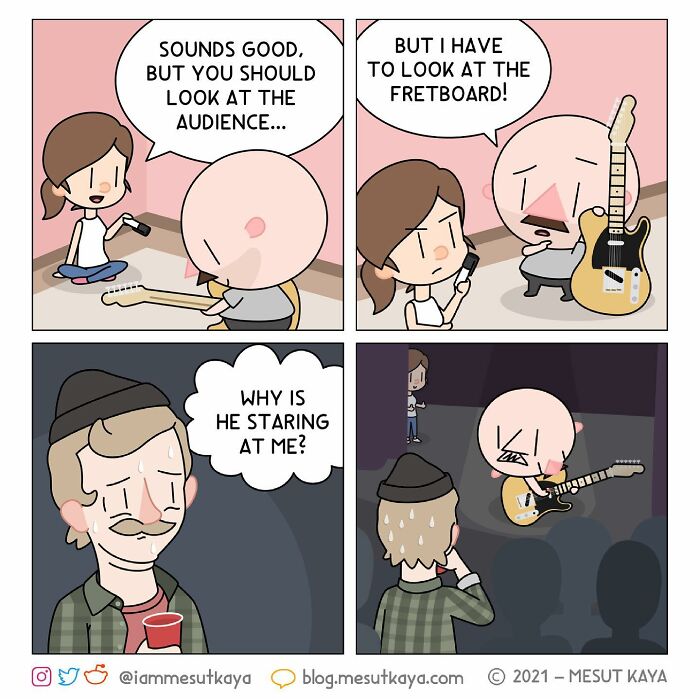 20.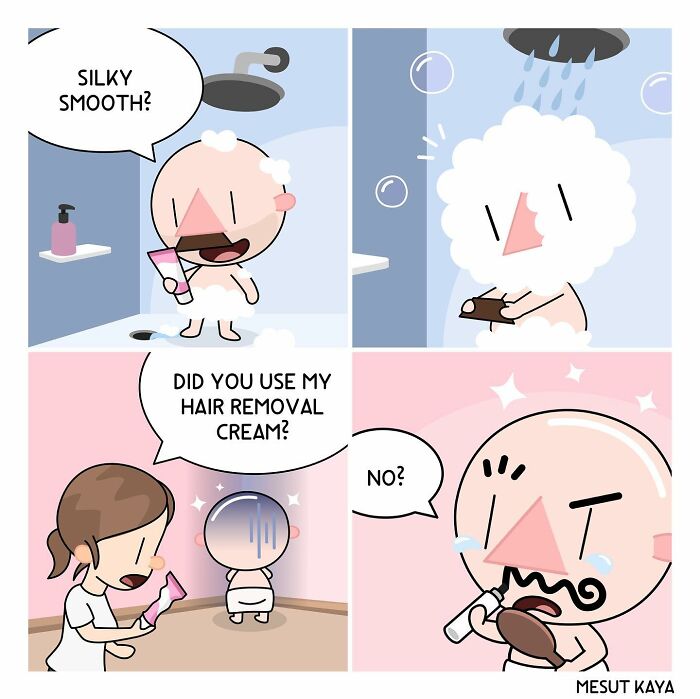 21.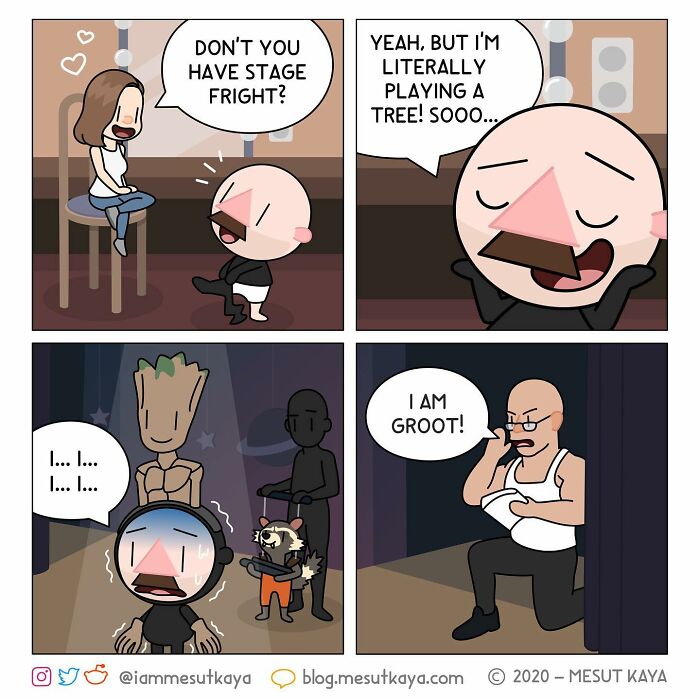 22.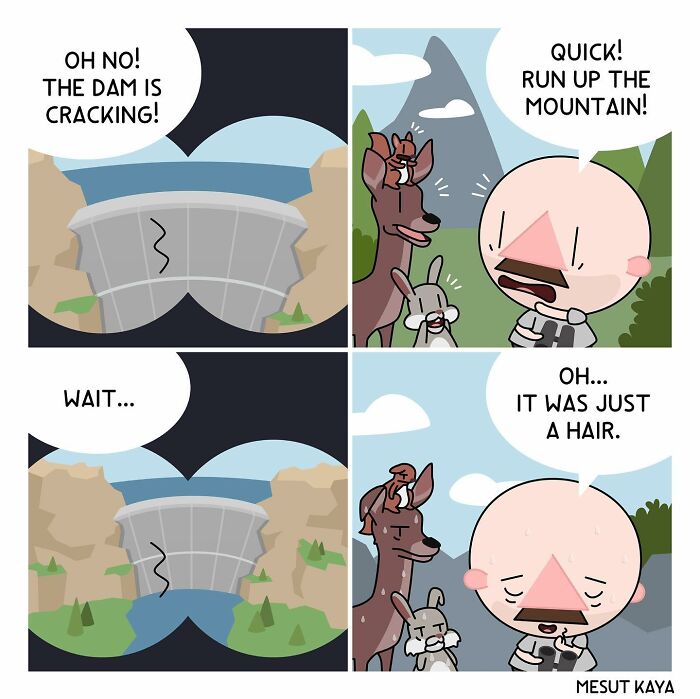 23.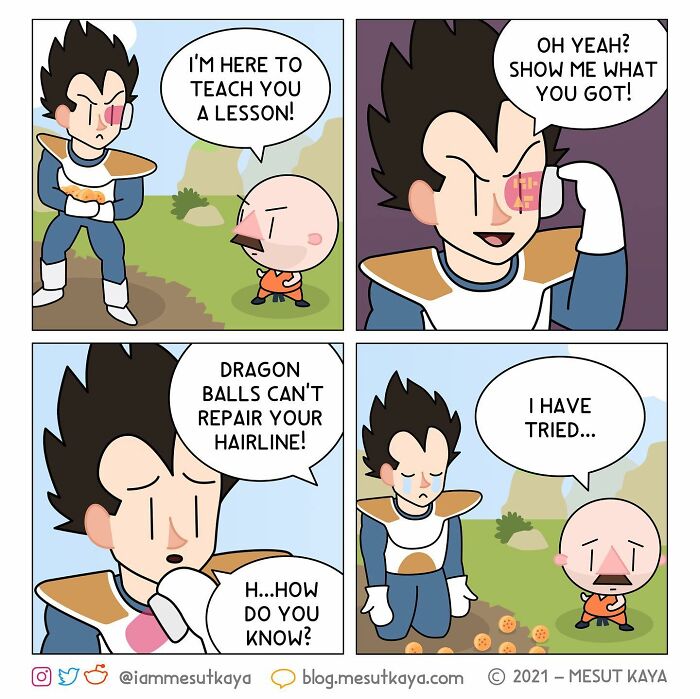 24.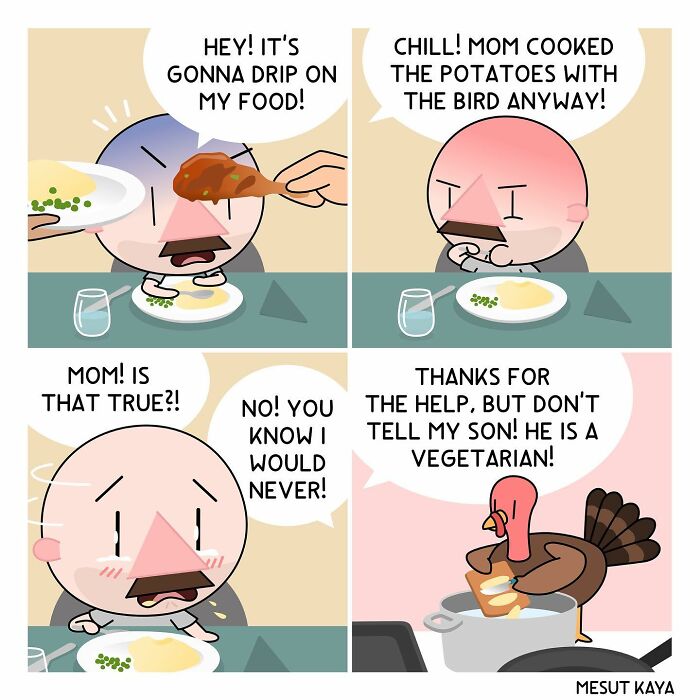 25.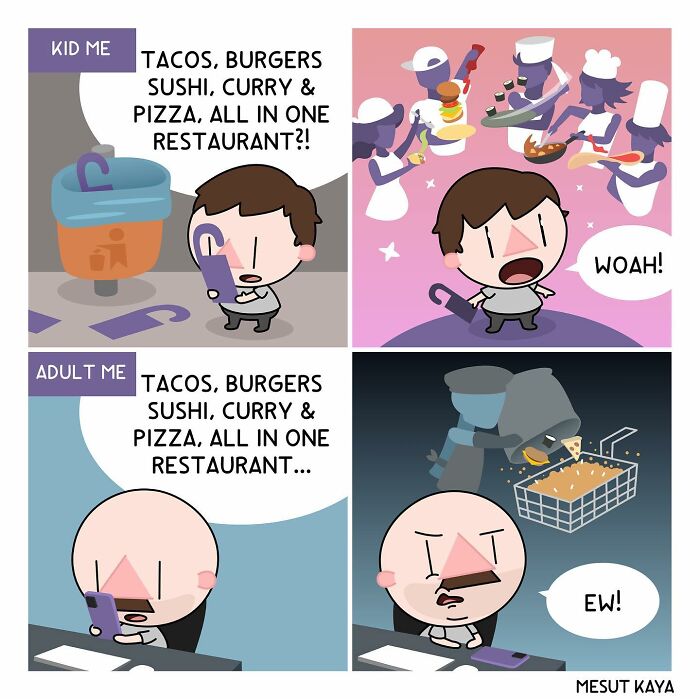 26.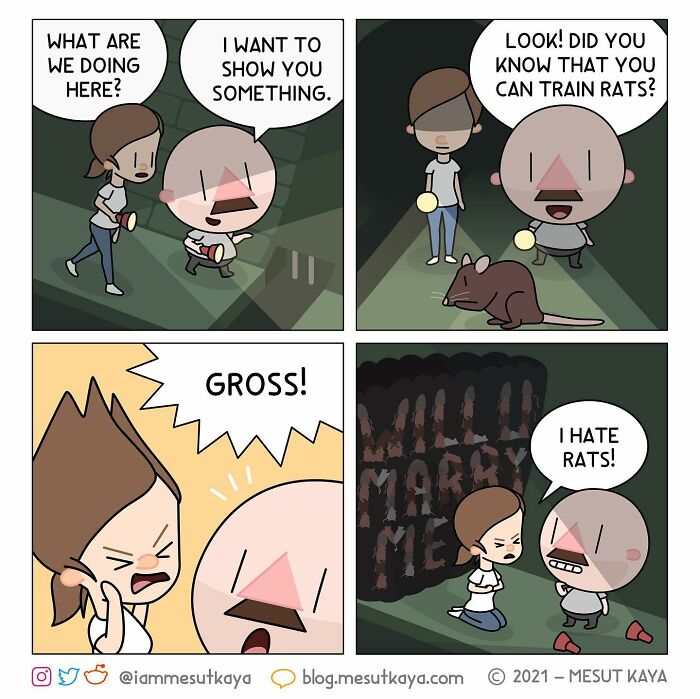 27.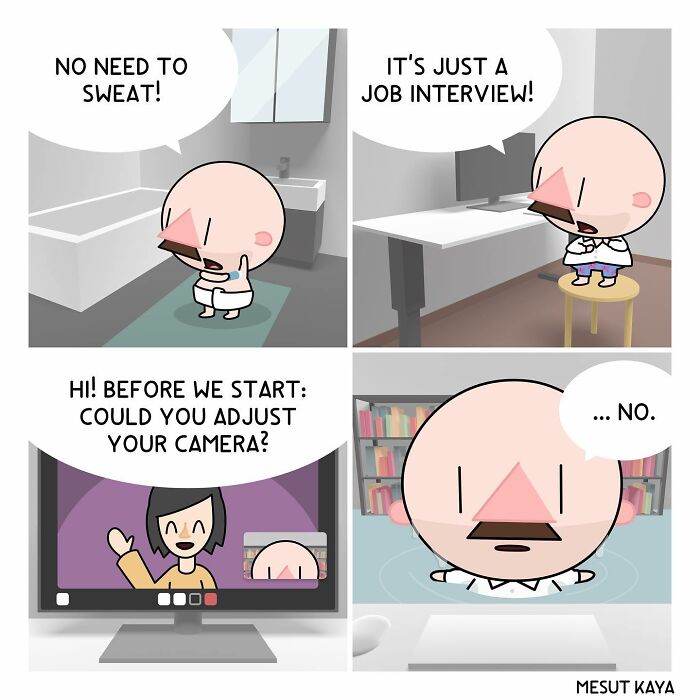 28.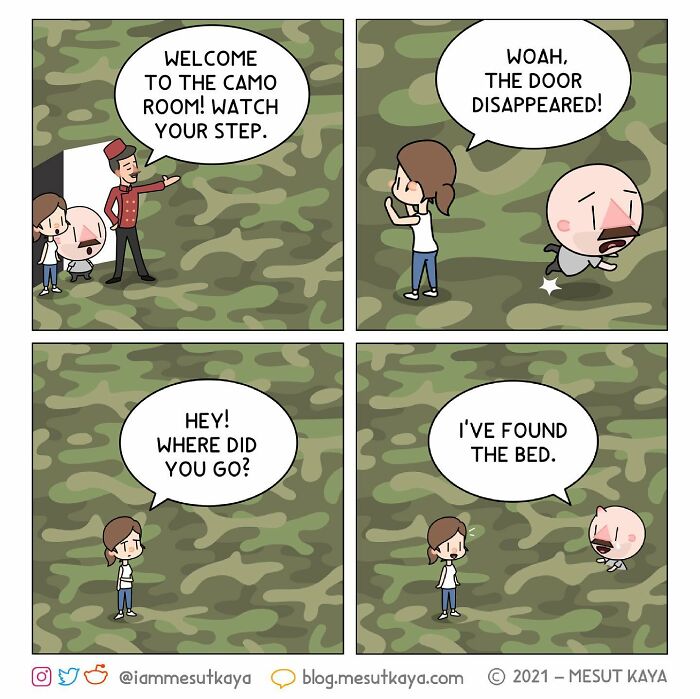 29.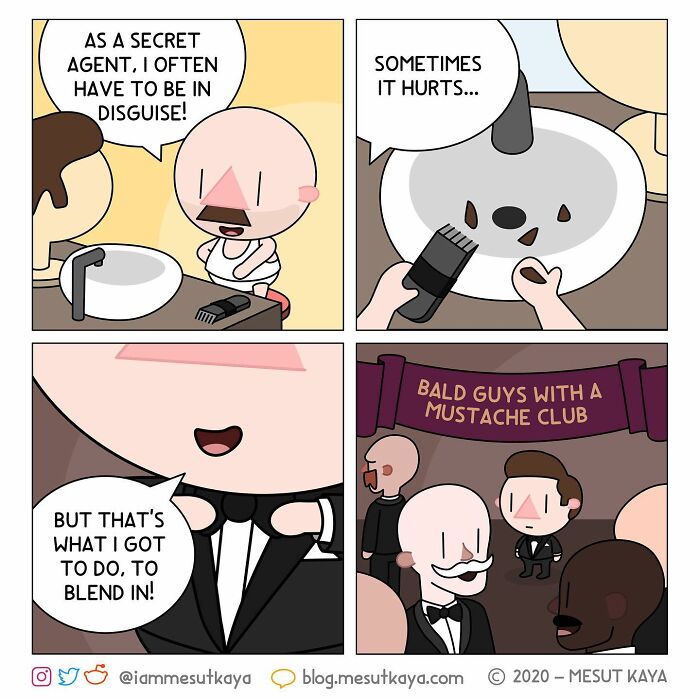 30.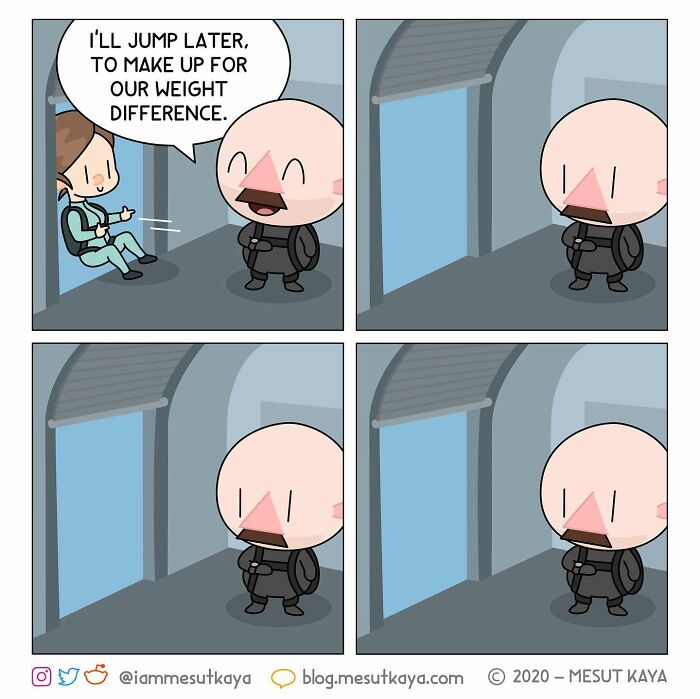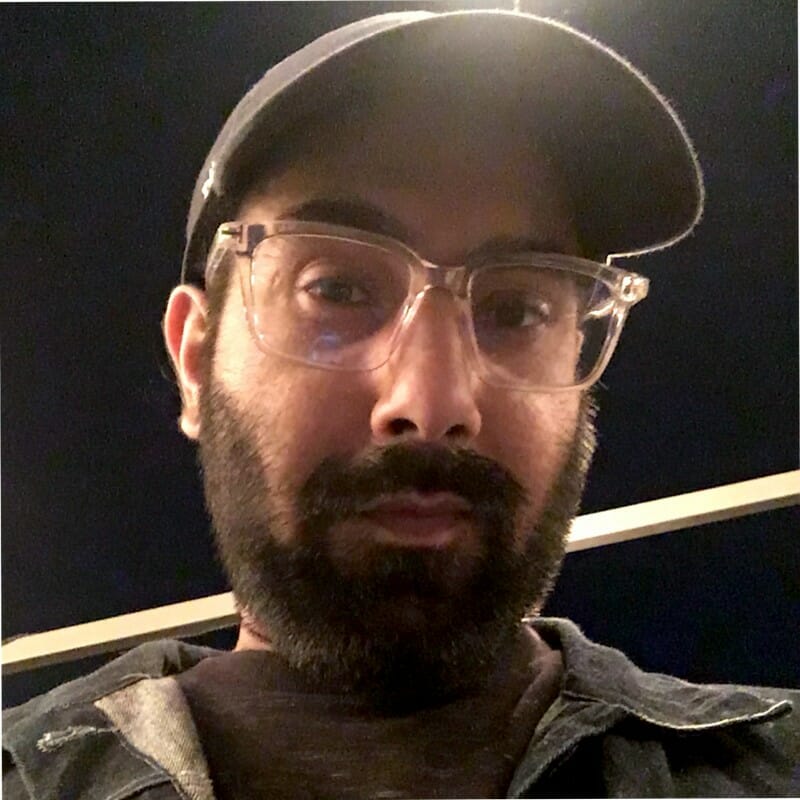 Fascinated by everything that goes beep. Strong passion for music, tech, and all things Marvel.