Dallas Mavericks veteran point guard Kyrie Irving is reported to have fixed meetings with six teams. CBS Sports' Bill Reiter has claimed that the American professional will be talking with teams like the Lakers and Clippers.
Here are all the rumors and speculations about Kyrie Irving's next destination!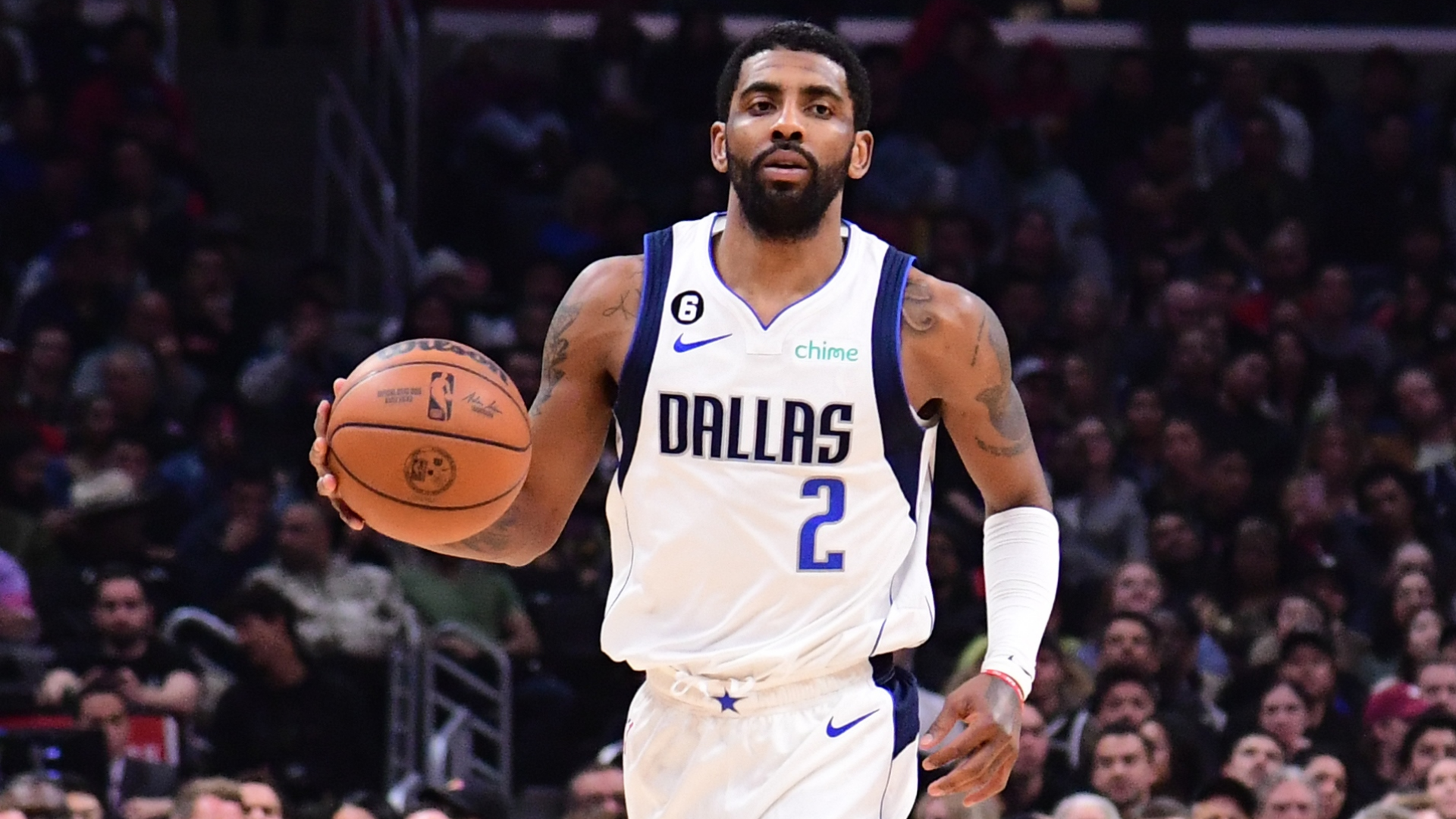 Contract: When does the contract of Kyrie Irving end?
Kyrie Irving is a free agent as of 30 June 2023. The veteran was expected to be targeted by big names, and if claims are to be believed, he has a lot of options.
Which teams will Kyrie Irving meet?
The 31-year-old guard is reported to have a meeting with Miami Heat, Houston Rockets, Los Angeles Lakers, Los Angeles Clippers, Phoenix Suns and Dallas Mavericks.
PG Kyrie Irving will also meet with the Houston Rockets today, sources tell @TheAthletic.

— Kelly Iko (@KellyIko) June 30, 2023
CBS Sports have reported that meetings will take place in Los Angeles. Irving would be looking forward to hearing the deals teams offer and picking his next destination.
.@getnickwright's proposed trade that could get Kyrie Irving to the Suns 🤔

Suns get: Kyrie Irving
Mavs get: Buddy Hield & Myles Turner
Pacers get: Deandre Ayton

Thoughts? pic.twitter.com/9G0uHUY9Hc

— First Things First (@FTFonFS1) June 29, 2023
How did Kyrie Irving Perform in the 2022-23 season?
Kyrie started the season with Brooklyn Nets, where he scored at an average of 27.1 points in 40 games. He scored 1084 points for the Nets before moving to the Dallas Mavericks.
With Mavericks, Irving maintained his performance and scored 539 points in 20 games he played for them, with an average of 27 points per game.
Which is the most probable destination for Kyrie Irving?
Irving's arrival would require a sign-and-trade for most of the teams. This might also be seen as a favor to Kyrie rather than actually wanting to sign the American star.
Rockets might look up to Irving if they miss out on their other targets. They have a keen interest in VanVleet, but if they fail to sign him, Irving will be their best available option.
Signing with the Lakers and Clippers would be great for both teams. Houston may also try to sign the former Rookie of the Year.
Kyrie Irving may try to gauge the 76ers' interest amid James Harden trade buzz, per @WindhorstESPN pic.twitter.com/eow2yVX4d0

— Bleacher Report (@BleacherReport) June 30, 2023
What is the Dallas Mavericks' situation with Kyrie Irving?
Generally, meetings are a decoy to get better long-term deals and this might be the case this time as well. Irving will probably consider re-signing the deal, but the 31-year-old has injury concerns and has been the center of controversies which might affect the deal. Dallas Mavericks might consider looking for other options if the two parties fail to find a middle ground.
It is for sure that Kyrie Irving has a lot to think over and decide, and nothing can be said about his final destination yet. It'll be fun to see where the American ends up.