A Croatian model said she doesn't worry about going to jail in Qatar if she wears her bold World Cup outfits.
Doha Guides says that the country hosting the tournament has been criticized for many things, such as the strict modesty rules that foreign women visitors are expected to follow.
At first, model Ivana Knoll, who has over 780,000 followers on Instagram, said she didn't like the dress code rules in the Gulf state.
However, the 26-year-old influencer told a source that officials are "not making any problems" for her, even though she was wearing a long red and white checked dress with a low-cut v-neck.
See what she's wearing in the post below: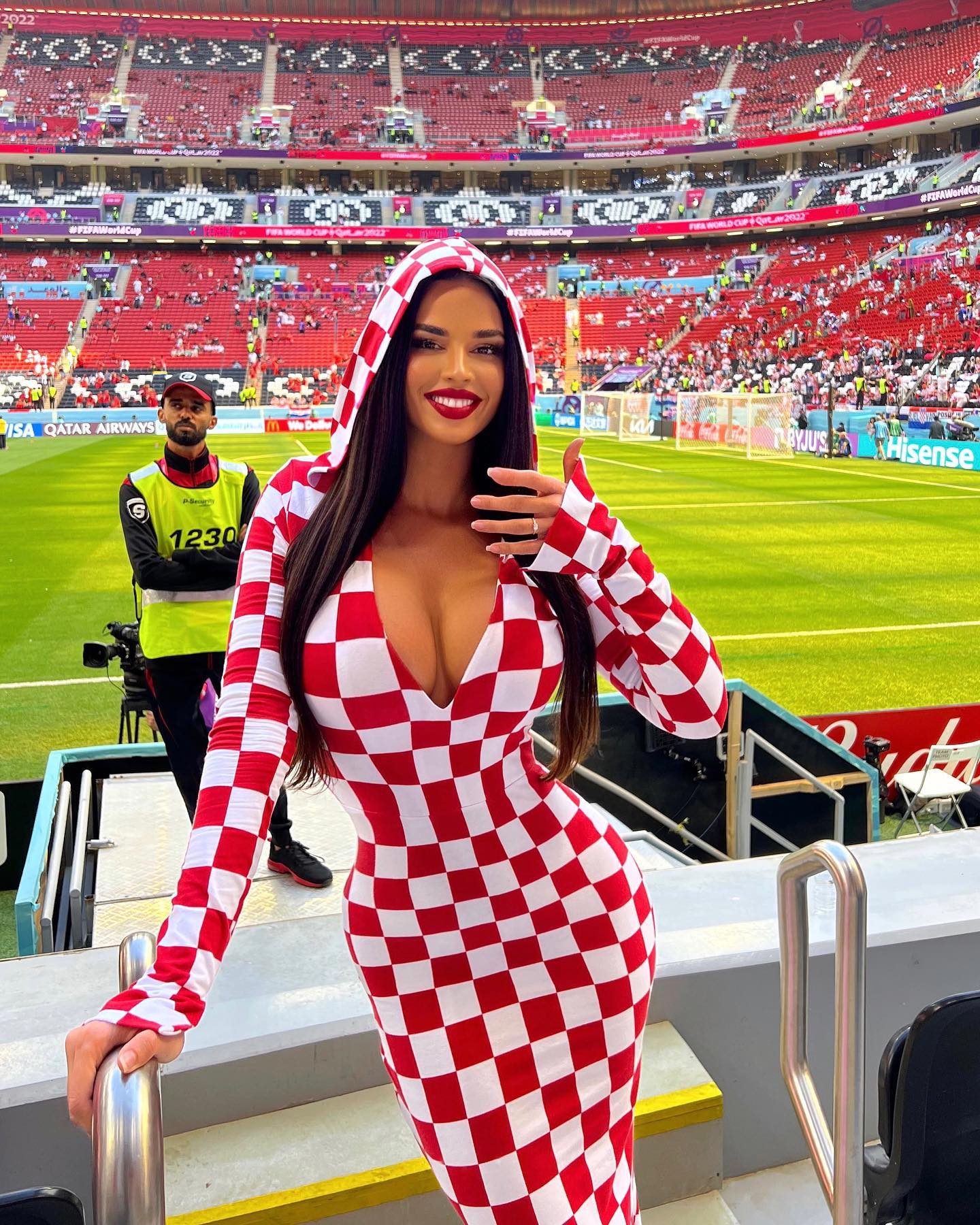 The Croatia fan has been using social media to show her almost 1 million followers all the different outfits she has been wearing during the tournament.
She wore a much shorter red-and-white-checked dress to the second game between her country and Canada and took selfies with fans before the game.
In her Instagram posts, she has also worn checkered swimsuits and bikinis to support her country in the World Cup games that are still to come.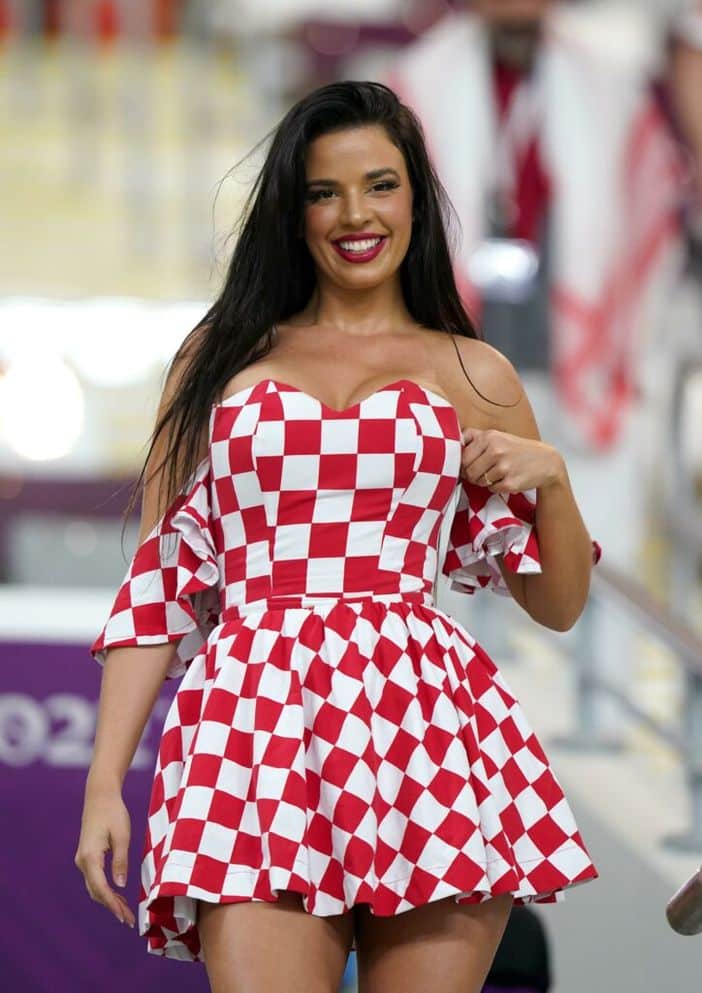 The Doha Guides has a section called "Dress Code for Foreign Ladies in Qatar." It says, "skirts and shorts are normal, but try not to wear anything too high or skimpy."
Wearing spaghetti straps, see-through blouses and transparent clothes are not normal,
the guide adds, going on to include "sleeveless tank tops and tight capris" as "not normal".
The guide also says that if a piece of clothing seems "too short" for a woman, she should "wear leggings underneath."
But Knoll has since told a source that, even though she was "shocked" by the rules at first, she has been "surprised" by what the authorities have let her and others wear to soccer games.
She says that she has been able to wear whatever she wants, except in places like government buildings where certain clothes are required.
Knoll told a reporter outside the Khalifa International Stadium that she has never been afraid of getting arrested in the host country for wearing her favorite clothes.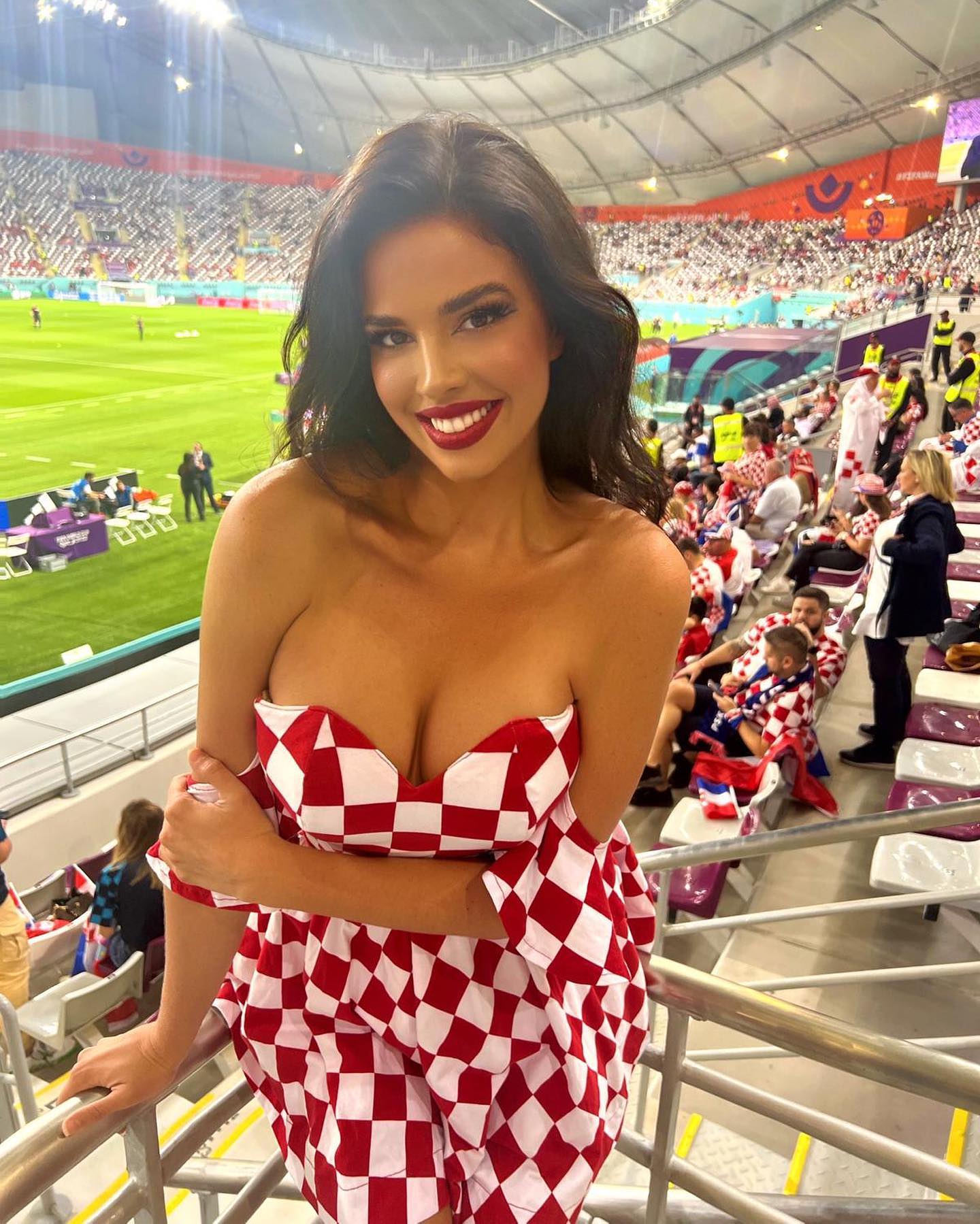 Even though she has been criticized online, the risky model, who spends her time in both Croatia and the United States, said that people in Doha have been "good" to her and want to take pictures with her.
Knoll said that she was used to people asking for pictures and mentioned that she got noticed for her outfits at the 2018 World Cup in Russia.
The 2022 men's FIFA World Cup will be the first time the tournament has been held in an Arab country. This will be remembered in history, but the decision to have the World Cup in Qatar has not been made without controversy.
Since 2010, when it was announced that Qatar would be hosting the tournament, the country has been criticized, according to BBC News. The BBC says that the country has been criticized for how it treats women, LGBTQ+ people, and migrant workers, among other things.
Because of this, the BBC played the following introduction before the opening ceremony of the tournament.
Check out the monologue:
Also, FIFA told the players that they couldn't wear the LGBTQIA-inclusive "OneLove" armbands. Before their game against Japan, the German players huddled together for a photo and put their hands over their mouths to show that they were being silenced.
The official Twitter account of the team explained what was going on with the protest:
We wanted to use our captain's armband to take a stand for values that we hold in the Germany national team: diversity and mutual respect. Together with other nations, we wanted our voice to be heard.
We wanted to use our captain's armband to take a stand for values that we hold in the Germany national team: diversity and mutual respect. Together with other nations, we wanted our voice to be heard.

— Germany (@DFB_Team_EN) November 23, 2022
They added:
It wasn't about making a political statement – human rights are non-negotiable. That should be taken for granted, but it still isn't the case. That's why this message is so important to us. Denying us the armband is the same as denying us a voice. We stand by our position.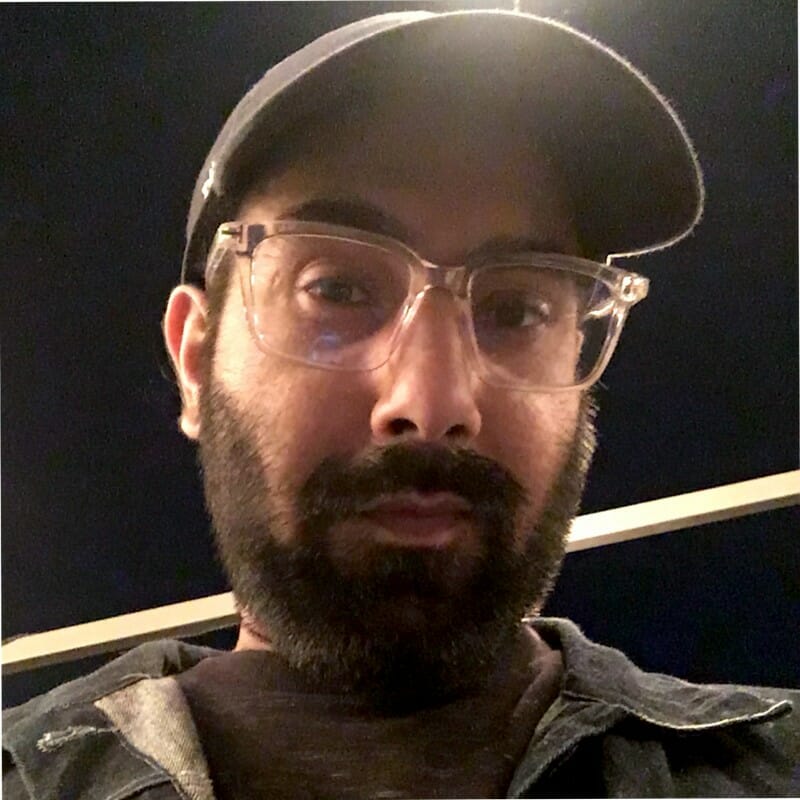 Fascinated by everything that goes beep. Strong passion for music, tech, and all things Marvel.