To hike the madness ongoing in 2020, Kanye West announced that he would be running for President this year.
The hip-hop star wrote on Twitter,
"We must now realize the promise of America by trusting God, unifying our vision, and building our future. I am running for president of the United States."
People are going cuckoo over the possibility of accepting Kim Kadarshian as a First Lady.
You have my full support!

— Elon Musk (@elonmusk) July 5, 2020
Apparently, Tesla and SpaceX CEO, Elon Musk, announced his full support to Kanye West. Can we imagine him working as a Vice President?
Kanye running for President! Now I love his musical legacy and I got a few pair of Yeezy's but…. is this an attempt to split the vote, take votes away from Biden so Trump can win again? I mean you've been known to wear a maga hat 🤷🏽‍♀️

— IG: @TamiRoman (@TamiRoman) July 5, 2020
This doesn't end here. The most bizarre twist is that Kanye's critics are now calling out Taylor Swift to run for the President against West. We can't ignore the fact that both the stars are the biggest rivals in the industry.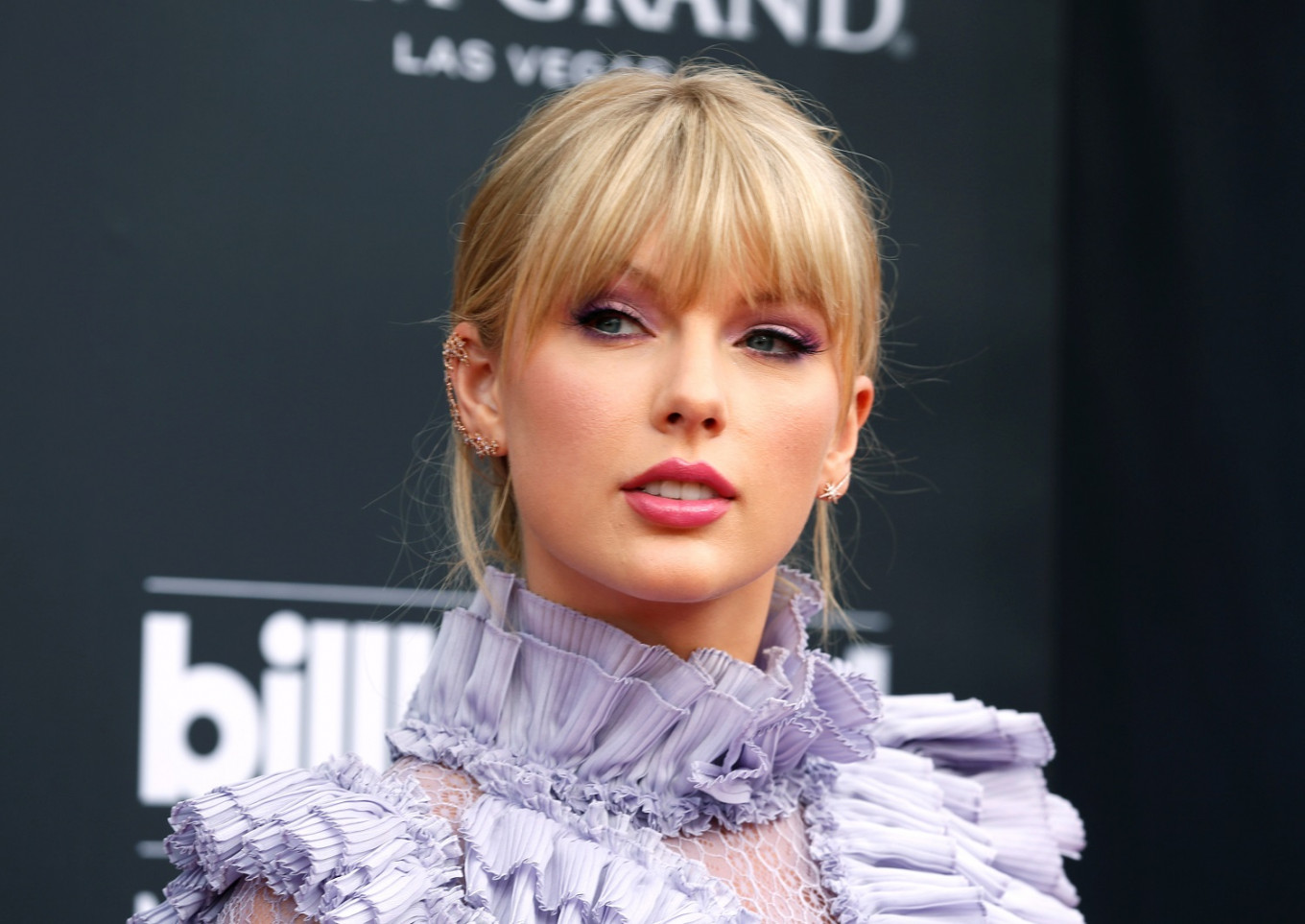 To refresh the memories of this rivalry, let's take you back in 2009.
At the 2009 MTV Video Music Awards, Taylor Swift won the award for 'Best Female Video' for her track 'You Belong With Me'. However, during her acceptance speech, rapper Kanye West jumped on stage, took the microphone, and told everybody that "Beyoncé had one of the best videos of all time! One of the best videos of all time!"
Then, in 2016, Kanye released an album called The Life of Pablo, which featured a song called 'Famous'. In this track, West makes reference to his altercation with Swift, saying: "For all my Southside n***as that know me best, I feel like me and Taylor might still have sex. Why? I made that bitch famous".
In response to the backlash of the lyrics – from both Swift and her fanbase – Kim Kardashian released a short video clip of Kanye and Taylor discussing the rapper's track, in which she appears to approve a lyric about her: "I feel like me and Taylor might still have sex". (Nowhere in the original clip were the lyrics, "I made that b*tch famous" discussed.)
But later, Taylor claimed that she never heard the full song. Despite this, Swift was criticized as a liar. #TaylorSwiftIsOverParty was soon trending over Twitter.
So it's not at all surprising that people put up Swift's name as the opposition.
I honestly can't wait for Taylor Swift to come out and say, "Hey Kanye, Imma let you finish but…" and then BOOM announces that she's gonna run for president.

— prisilla • STREAM CONFETTI (@folklorelm) July 5, 2020
If Kanye gets elected as president, I want Taylor Swift to gate crash his first speech and say something like, "Yo Kanye, I'm happy for you, imma let you finish but I think Beyoncé deserves to be president instead." #KanyeWest #Kanye2020

— i don't even know ishika (@ishoeka) July 5, 2020
@taylorswift13 HEY QUEEN RUN FOR PRESIDENT AND SAVE US FROM #kanye2020 PLS pic.twitter.com/3fmdfS1mcL

— POSITIONS (@westsidecherrys) July 5, 2020
i think we can ALL agree that taylor swift would definitely make a much better president than kanye west pic.twitter.com/JfMwTGPSyg

— adam / fan acc (@getawaysirens) July 5, 2020
I'm sorry to interrupt you,but let me tell you: Taylor Swift would be a better president 💖 https://t.co/FNHXJYGPN6

— Tailor Swift🏳️‍🌈💖🌵 (@TailorSwift8964) July 5, 2020
kanye west – i'm running for president of the US
taylor swift – pic.twitter.com/y7FBRsGxv0

— A (@kyaaboltitu) July 5, 2020
Others are happy with Taylor Swift running as Vice-President along with Joe Biden.
"Okay so i need @JoeBiden to announce @taylorswift13 as his vice-president in order to defeat Kanye West & Trump. enough is enough. we're tired af. #Kanye2020″
People would normally just giggle over the tweets and scrap the possibility of anyone between those two to run as a President. But it's 2020. So can you see Taylor Swift or Kanye West bidding over the White House?