Fans of Kanye West have started several GoFundMe campaigns to try to make him a billionaire again. This is because he was kicked off Forbes' list of billionaires when he lost a few sponsorships.
It comes after an article in a business magazine with the title, "Billionaire No More: Kanye West's Antisemitism Obliterates His Net Worth As Adidas Cuts Ties".
West, who now goes by Ye, got a lot of flak after he wore a "White Lives Matter" shirt to Paris Fashion Week. He then went on a Twitter rant in which he said he would go "Death Con 3" on Jewish people and that fellow rapper Diddy was being influenced by Jews.
This seemed to be the last straw for Balenciaga, GAP, Vogue, Anna Wintour, and Adidas, who all cut ties with the 45-year-old chart-topper after this.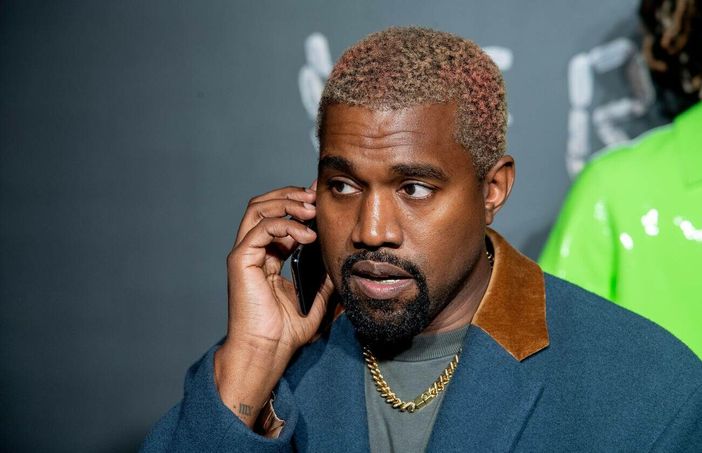 Adidas put out a statement after Ye made comments that many people thought were anti-Semitic. The statement said: "Adidas does not tolerate antisemitism and any other sort of hate speech. Ye's recent comments and actions have been unacceptable, hateful, and dangerous, and they violate the company's values of diversity and inclusion, mutual respect, and fairness."
"After a thorough review, the company has taken the decision to terminate the partnership with Ye immediately, end production of Yeezy branded products, and stop all payments to Ye and his companies.
"Adidas will stop the Adidas Yeezy business with immediate effect," the statement continued.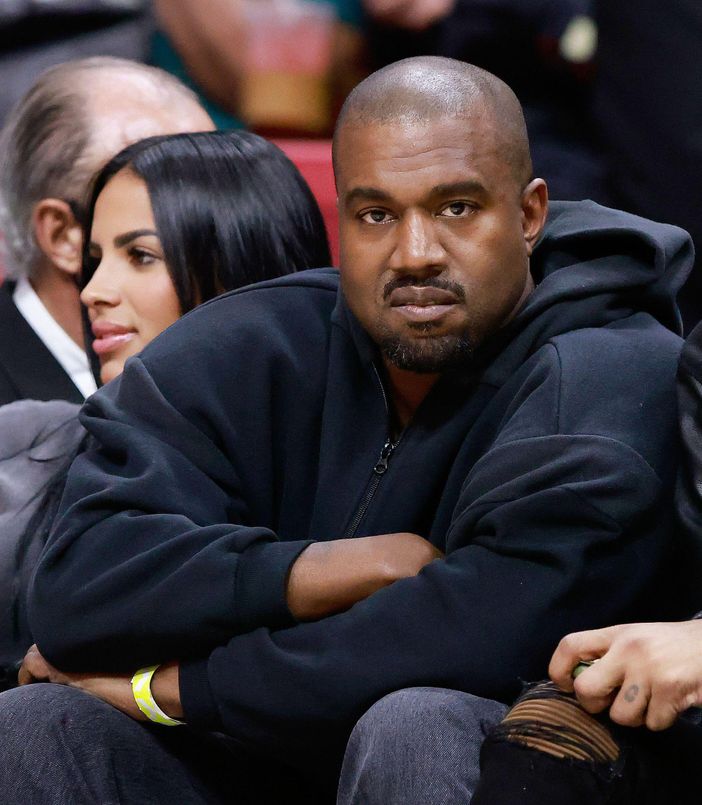 CNN Business said that Ye's partnership with Adidas made a big dent in his wealth, taking away an estimated $1.4 billion from his net worth. Forbes says that Ye's wealth is now $400 million because of this, which means he is no longer on their list of billionaires.
The rest of the father-of-net-four's worth, according to a US business magazine, comes from: "Real estate, cash, his music catalog, and a 5% stake in ex-wife Kim Kardashian's shapewear firm, Skims."
Some of the Atlanta-born rapper's fans seem to think it was unfair that his net worth was wiped out, and they have even started GoFundMe campaigns to make him a billionaire again.
All Hip Hop said that one campaign only made $5 before it was taken down by the platform.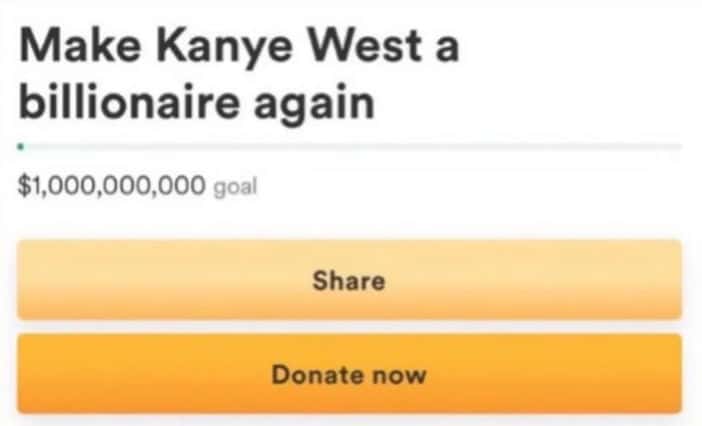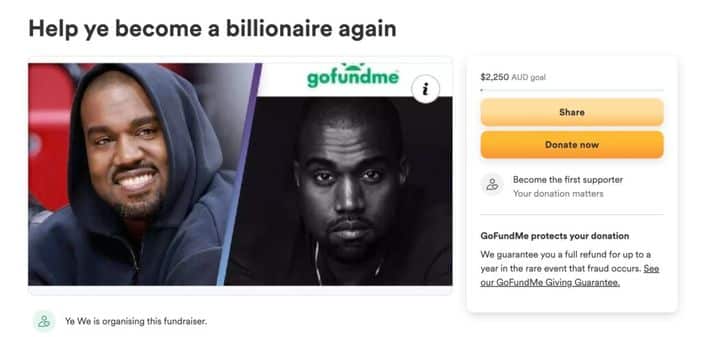 Others, meanwhile, have set up GoFundMe campaigns to make themselves rich instead of Ye:

The rapper was recently on Piers Morgan's talk show, Piers Morgan Uncensored, where he said he "fought fire with fire" but that he would apologize for his tweet in the end.
"I really want to give you guys a big hug."

Ye outlines his feelings towards the people he hurt with his anti-Semitic tweet.@piersmorgan | @kanye | @TalkTV | #PMU pic.twitter.com/wZhoXqDWZD

— Piers Morgan Uncensored (@PiersUncensored) October 19, 2022
"I will say I'm sorry for the people I hurt with the 'death con', with the confusion," he said. "I feel like I caused hurt and confusion and I am sorry for the families of the people who had nothing to do with the trauma that I had been through.
"And that I used my platform where you say, I hurt people, and I was hurt."