Photos can be seen of as time capsules, offering a glimpse into possible life at the moment the photo was taken. People occasionally recreate those events in time in the same place. These great photo recreations range from a father and son at the Pyramid of Giza to the Arc de Triomphe 70 years apart. Thank you to r/OldSchoolCool.
An Image from a Honeymoon in 1978 and 2018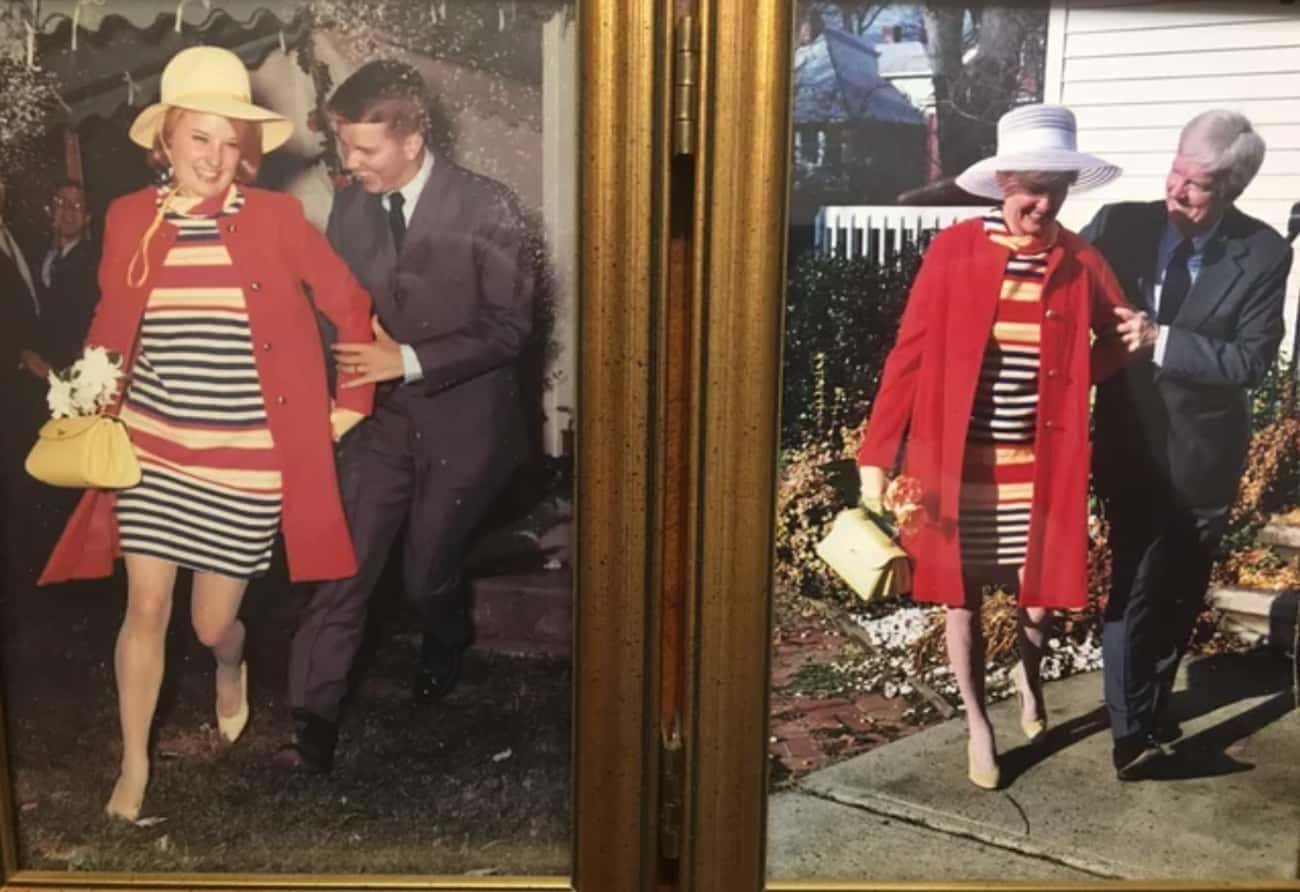 From Redditor u/Old_but_New: After 40 years, my parents recreated their honeymoon photo.
An Image From The 1800s And 2022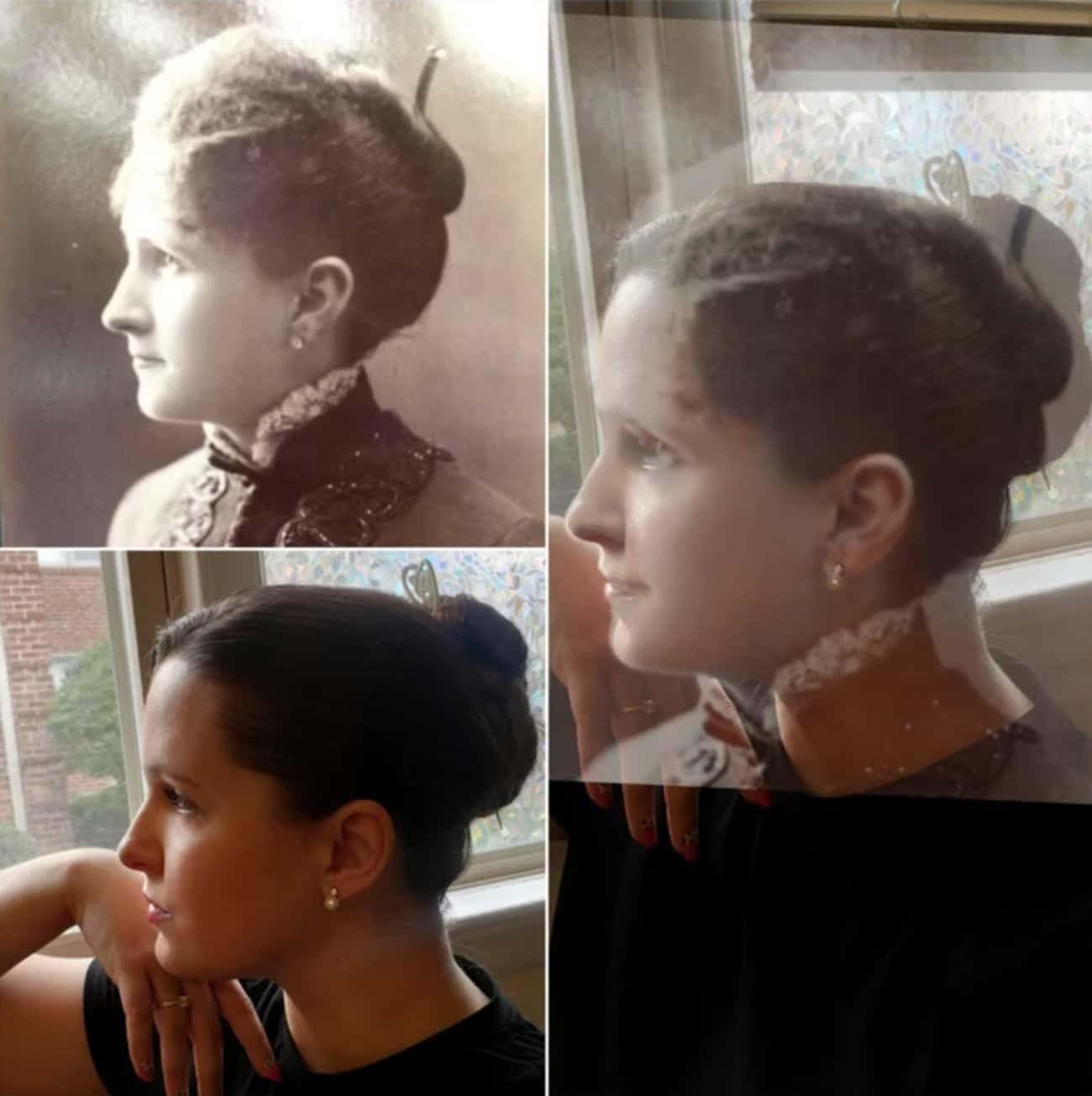 From Redditor u/that_bug_lady: I am six generations removed from my 4th-great grandmother, who lived in the 1800s.
Between 1984 and 2018, Chichen Itza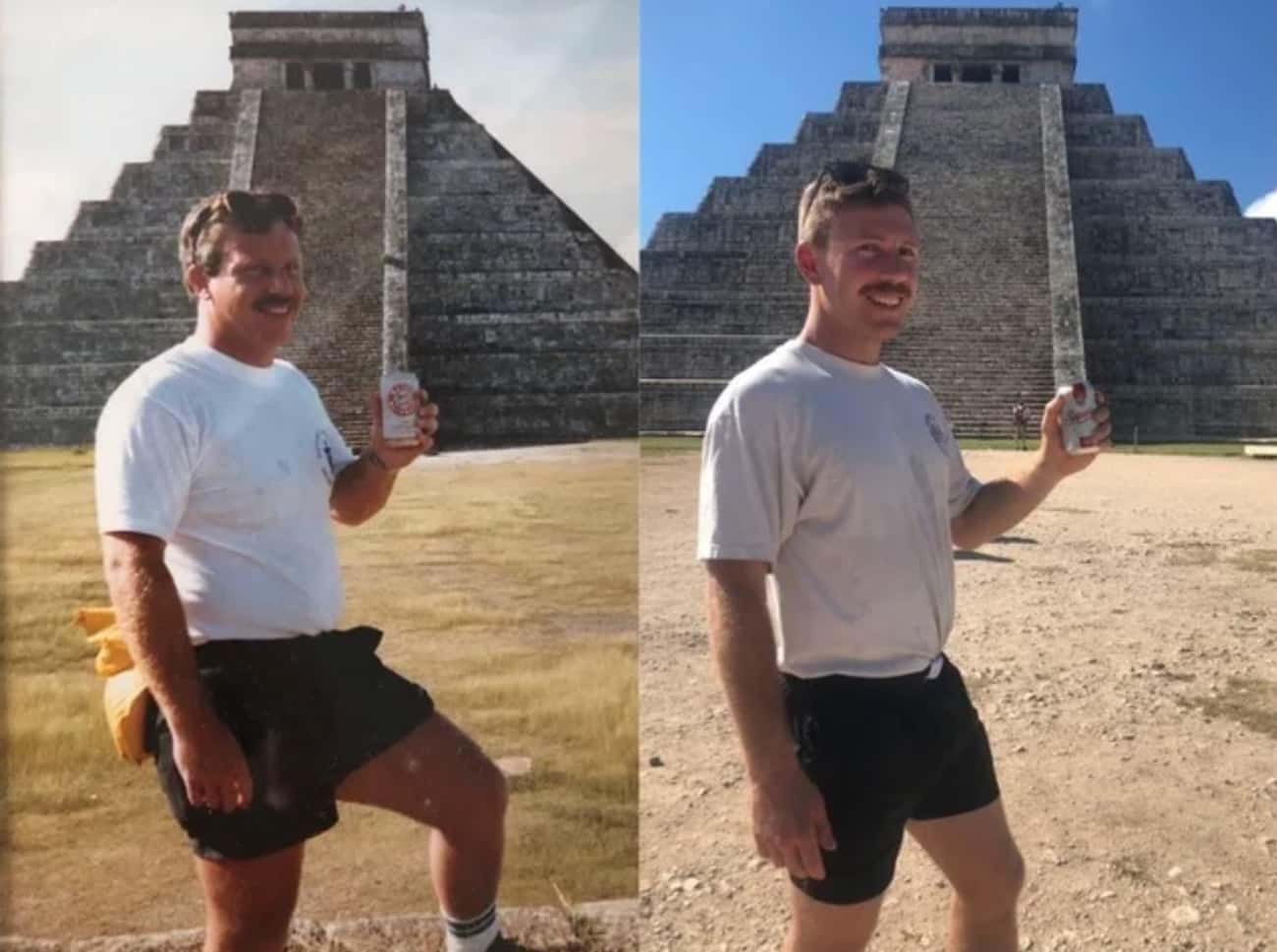 From Redditor u/rainfillsthelake: Dad versus me 1984 vs 2018. Itza Chichen.
Amazing Planking Between 1950 And 2021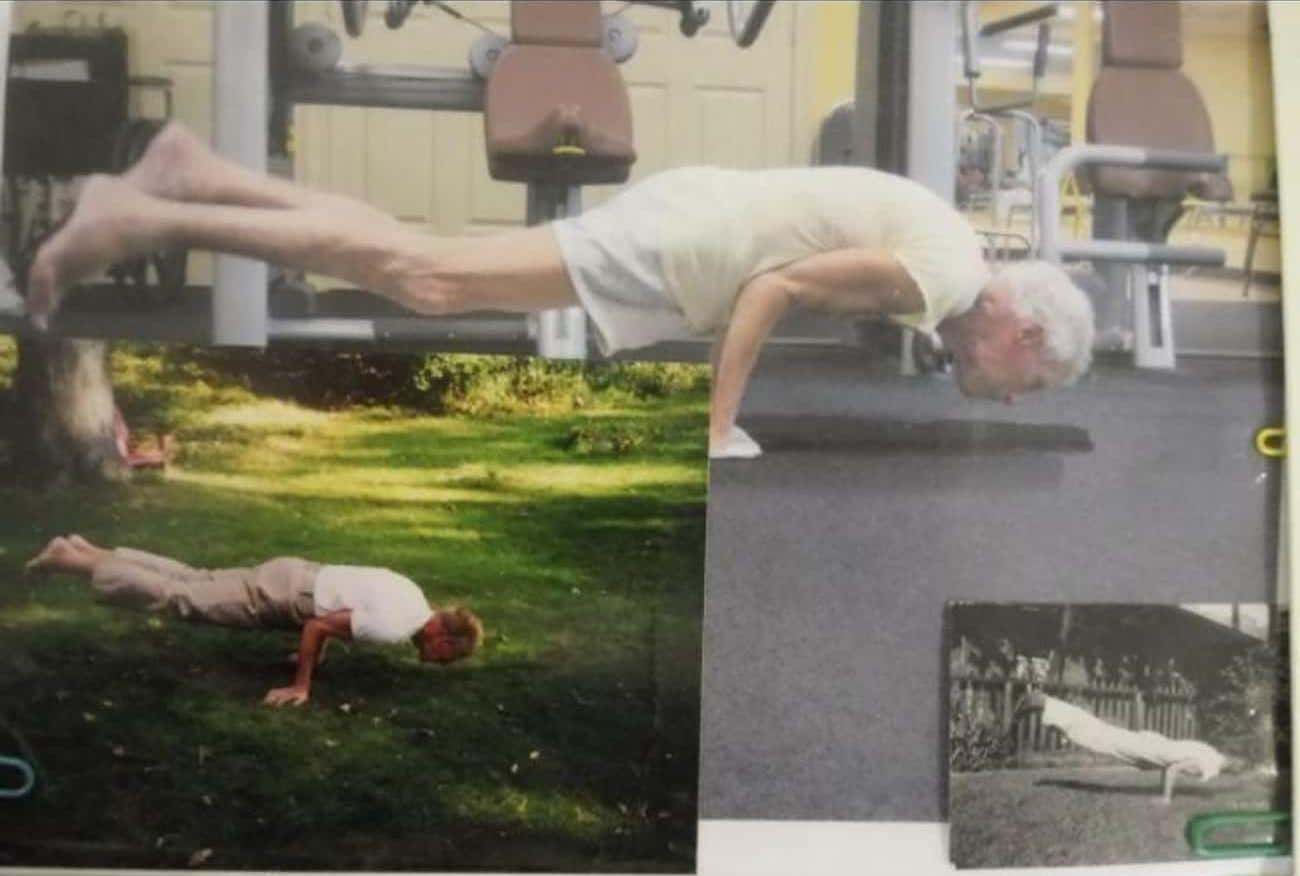 From Redditor u/sagesandwich: Post #2: A lot of my grandfather's old photographs have been recreated. He is in his 20s and was born in about 1950. In his seventies, bottom left. In his late 80s, top.
In 1971 and 2021, the same vehicle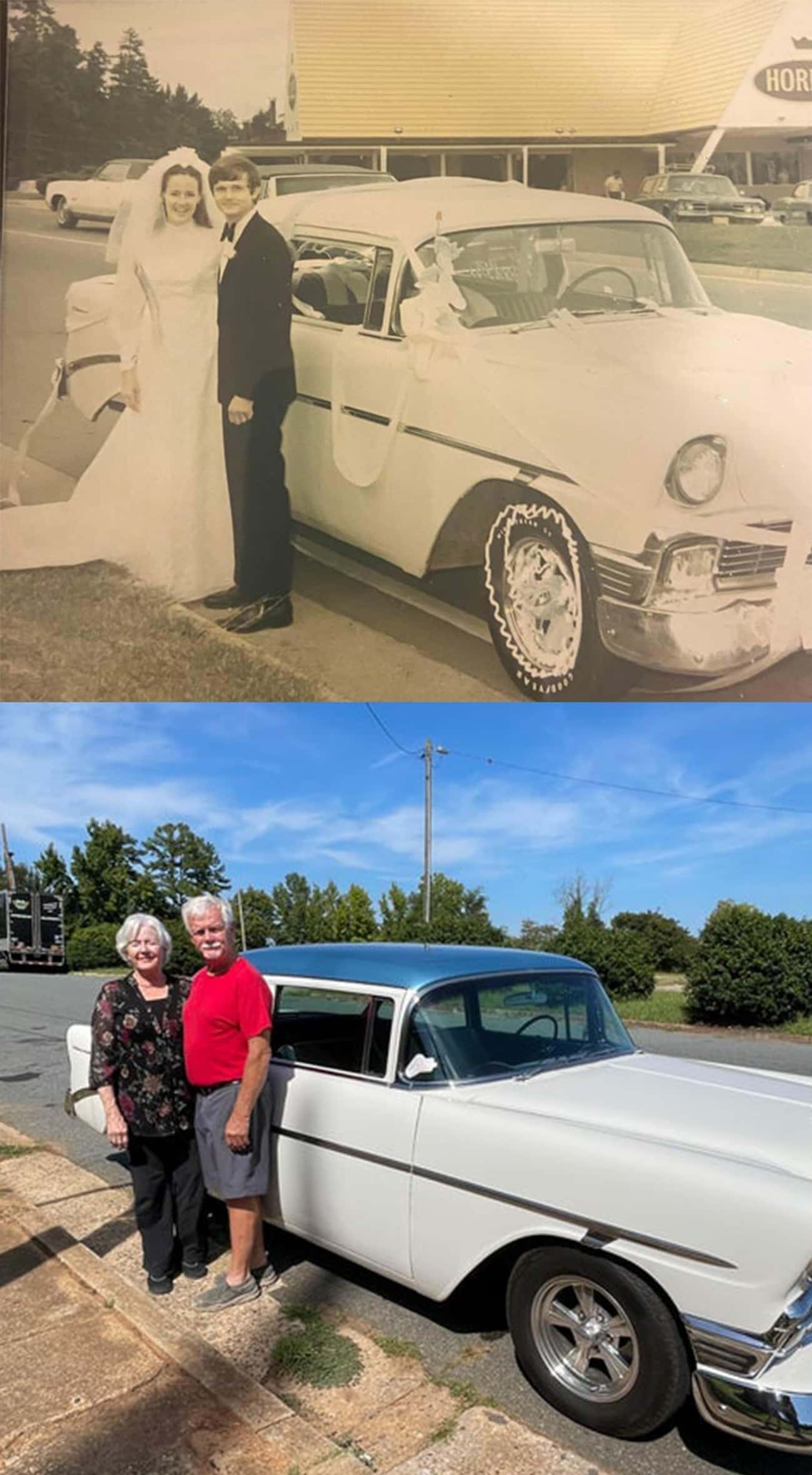 From Redditor u/JustMeAndThatGuy: After 50 years. Same kids in the same automobile.
In 1979 and 2021, a nurse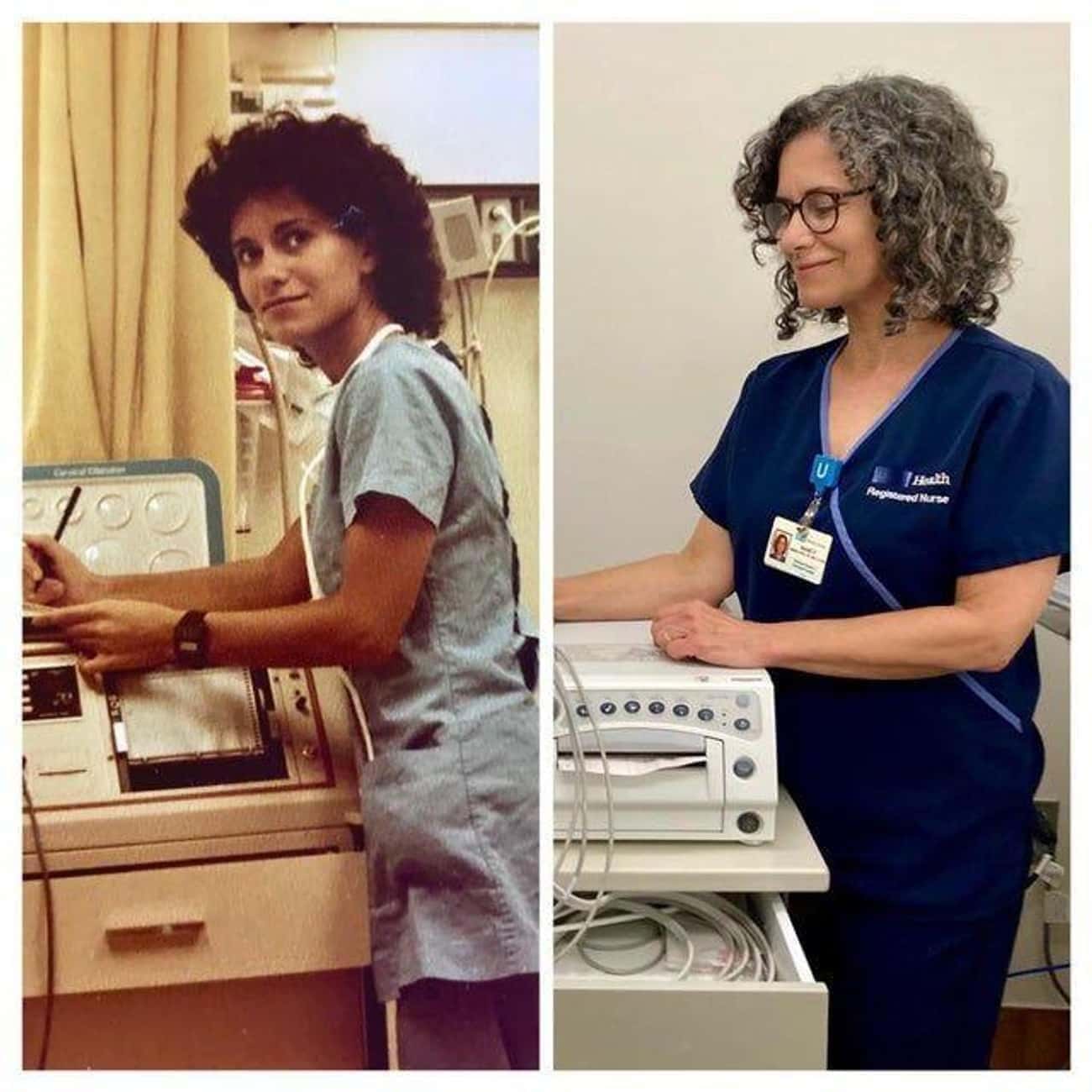 After 42 years of working as an obstetric nurse at the same hospital, I recently retired. At the beginning (1979) and the conclusion of my career, here I am!
An Aircraft Model between 1965 and 2021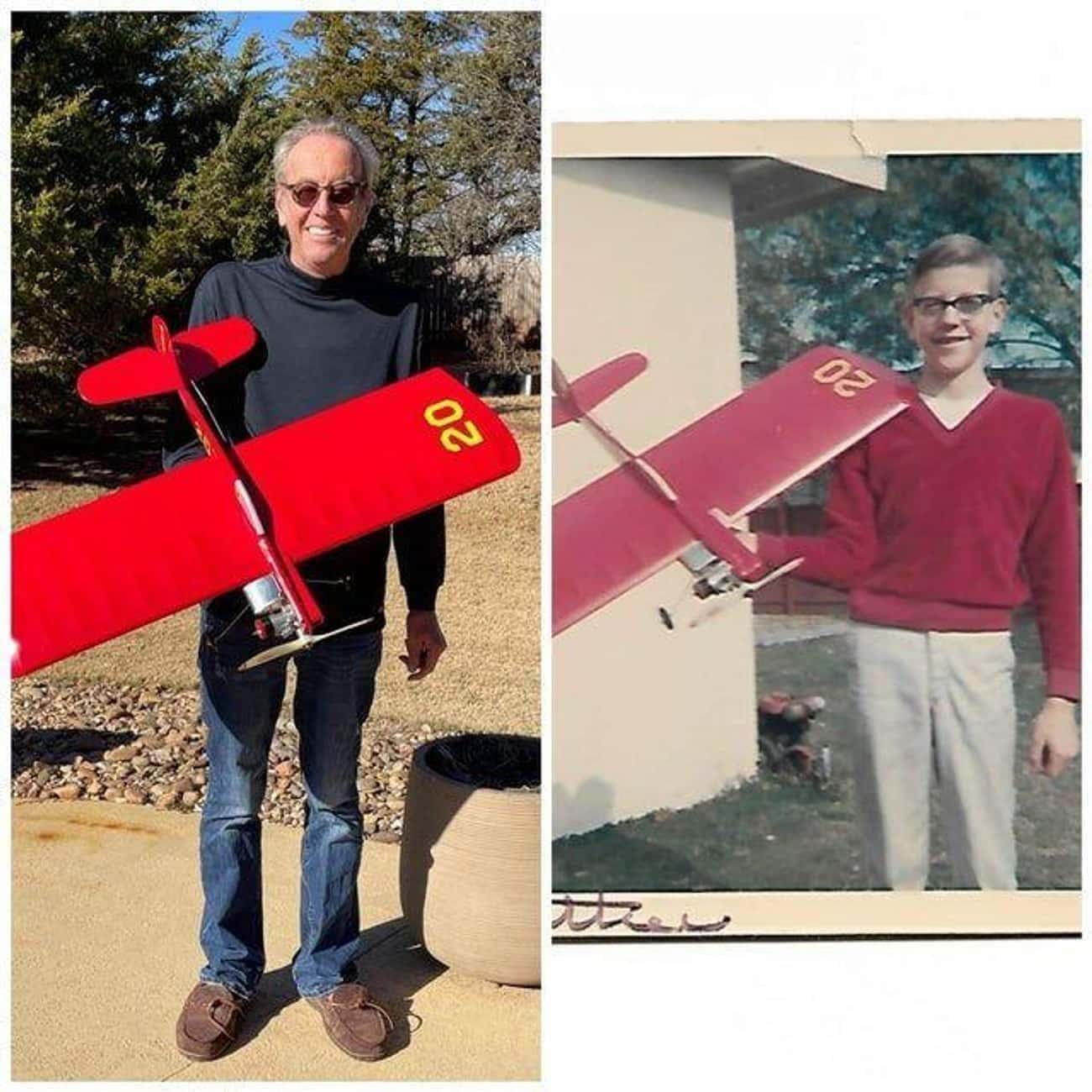 From Redditor u/No-Mathematician7105: I was a young lad in 1965, just before flying my brand-new model airplane into the ground. Likewise, I received an identical copy as an unexpected Christmas gift from a coworker 56 years later.
In the 1940s and in 2021, a Headshot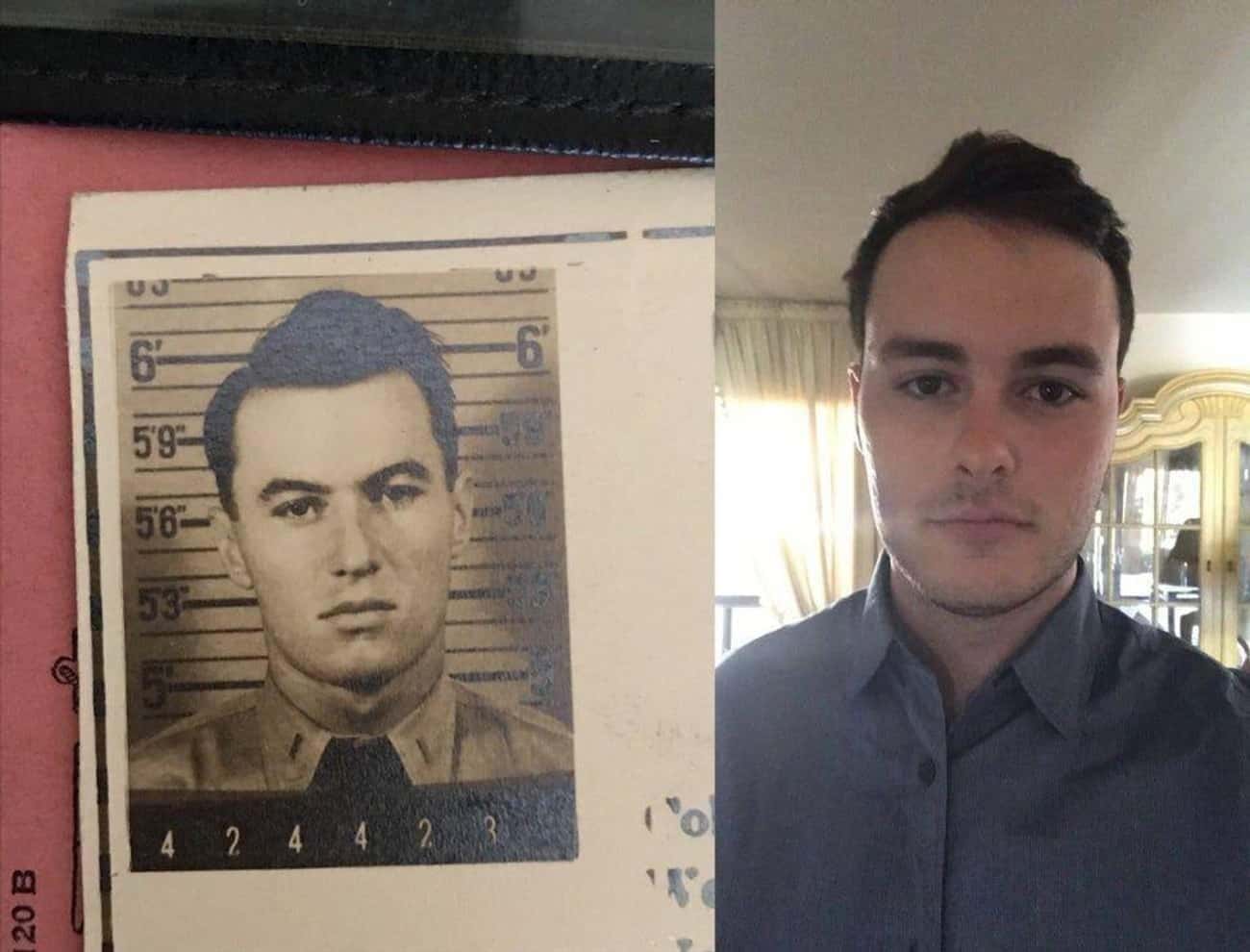 From Redditor u/B*ls2thewalls: Comparing my age at 22 to my grandfather's WWII ID photo at age 20.
In 1966 and 2022, the same shirt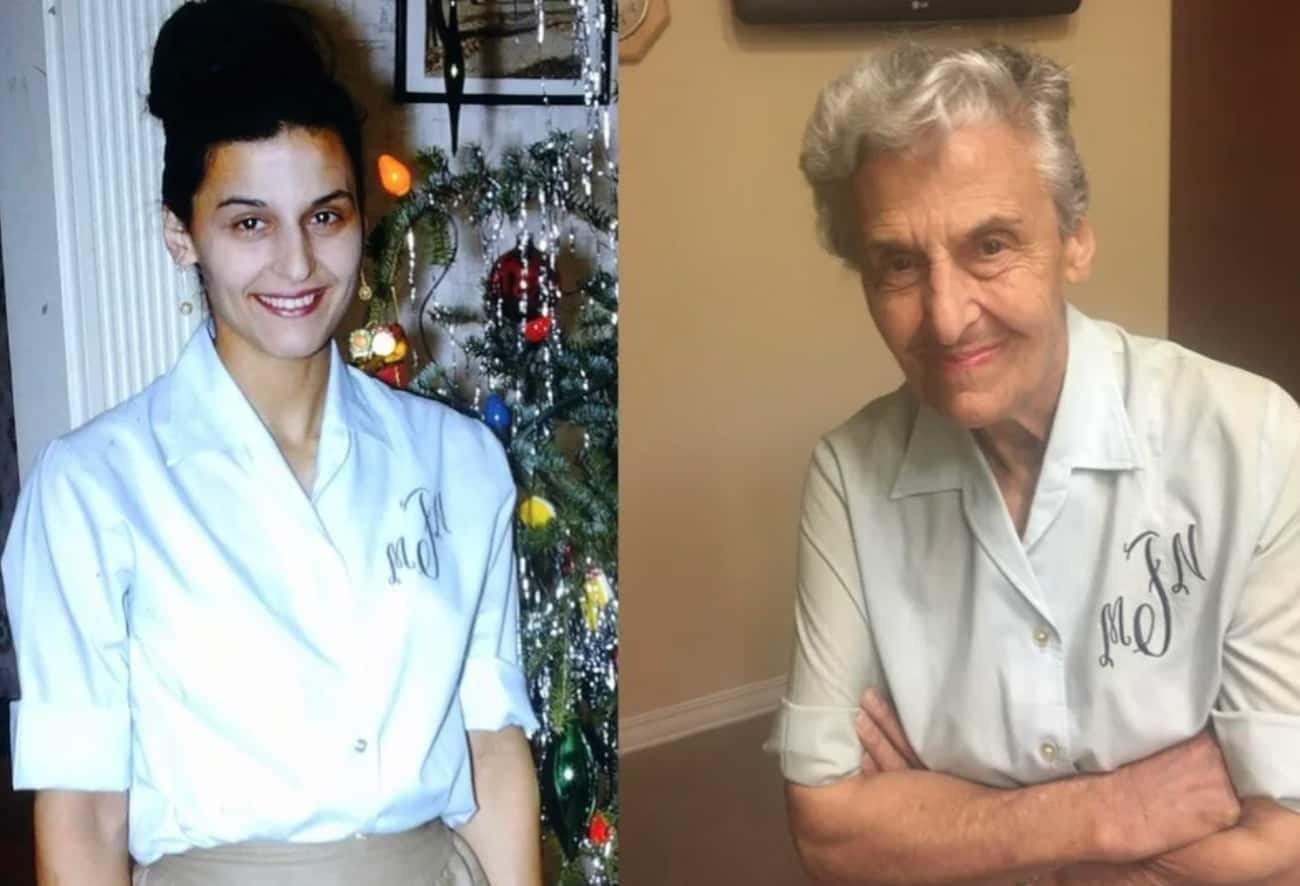 From Redditor u/strange_invader: My mom in 1966 and today. The same shirt is still in style 55 years later.
A veteran of the Navy between 1943 and 2021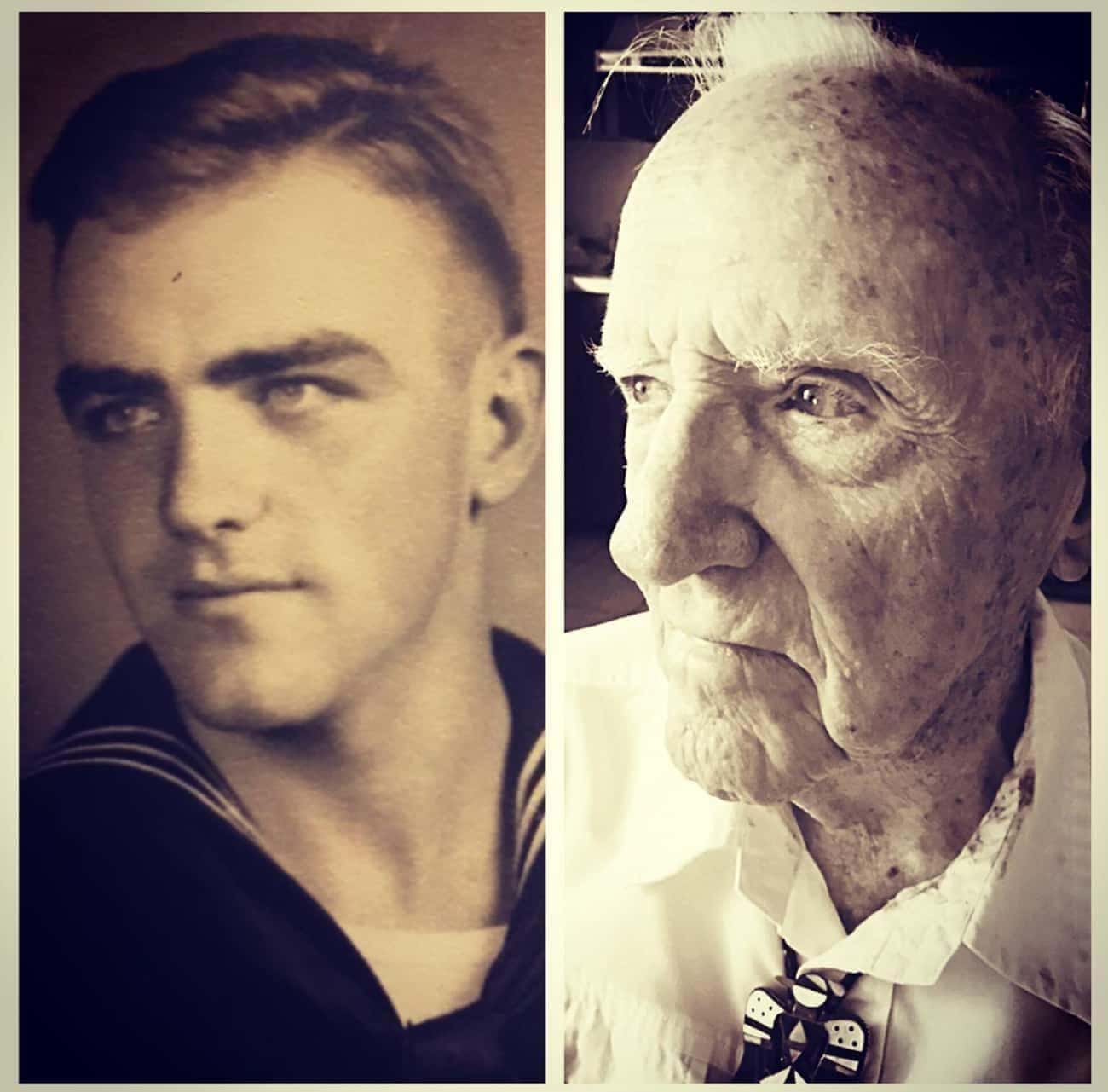 From Redditor u/daredelvis421: In 1943 and today, the father of my girlfriend served in the Navy. He is 96 and has escaped COVID.
Giza Pyramid, 1940 and 2015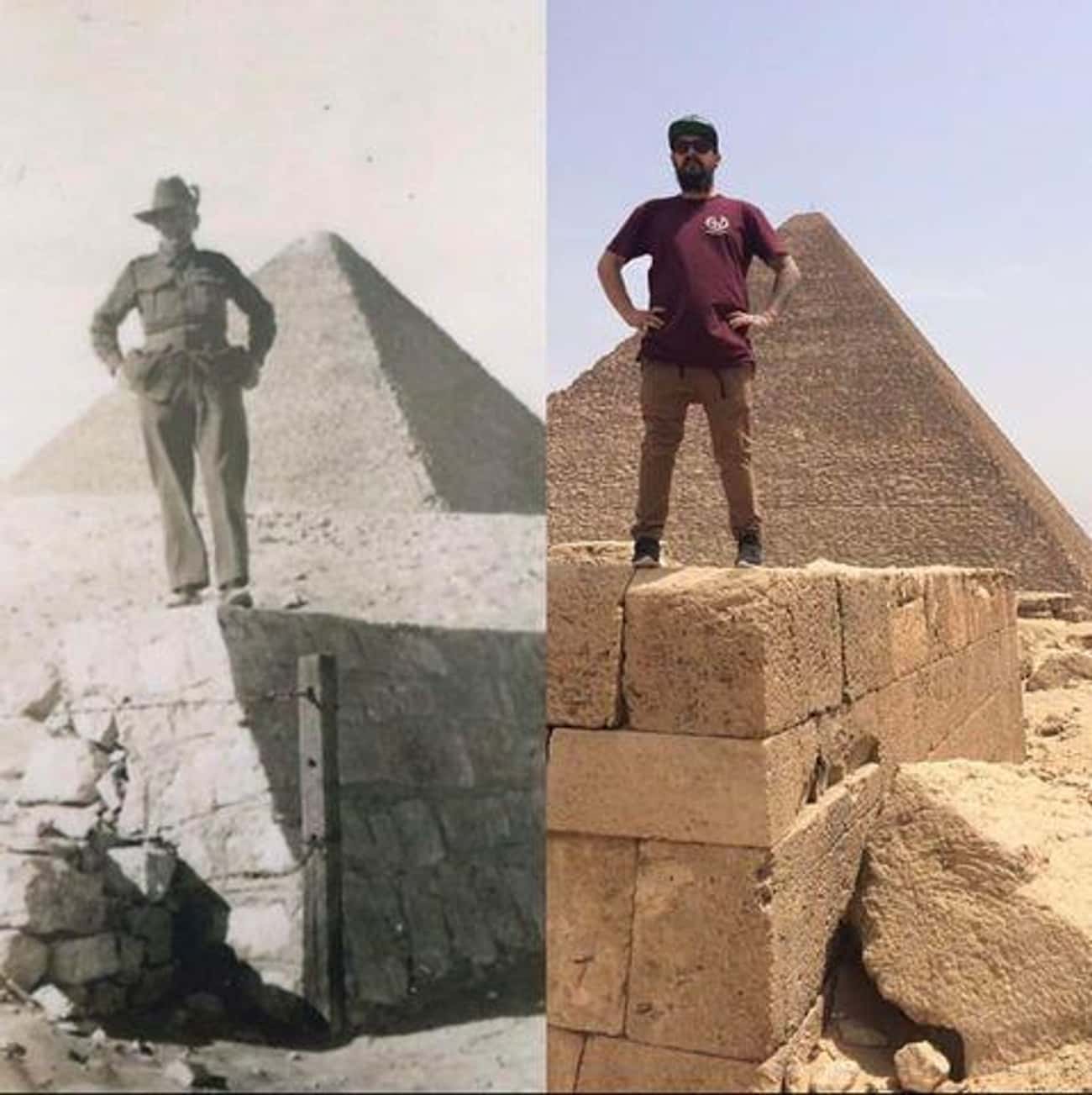 From a Facebook User: The Pyramid of Giza, me in 2015 vs my great-grandfather in World War II.
1954 and 1992 photos of mother and daughter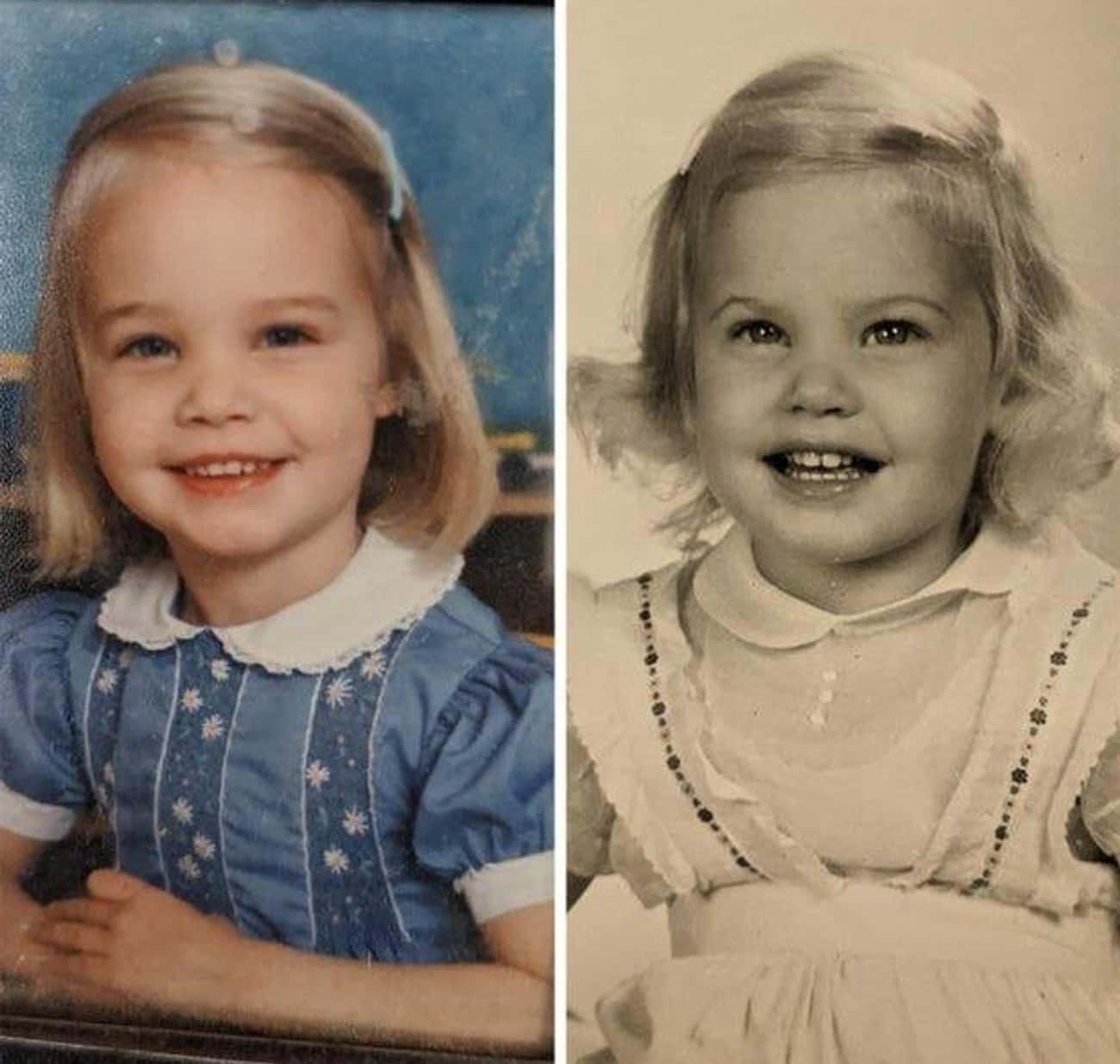 From Redditor u/Libraricat: Me, 1992. Mom, 1954.
1987 and 2022 bicycle riders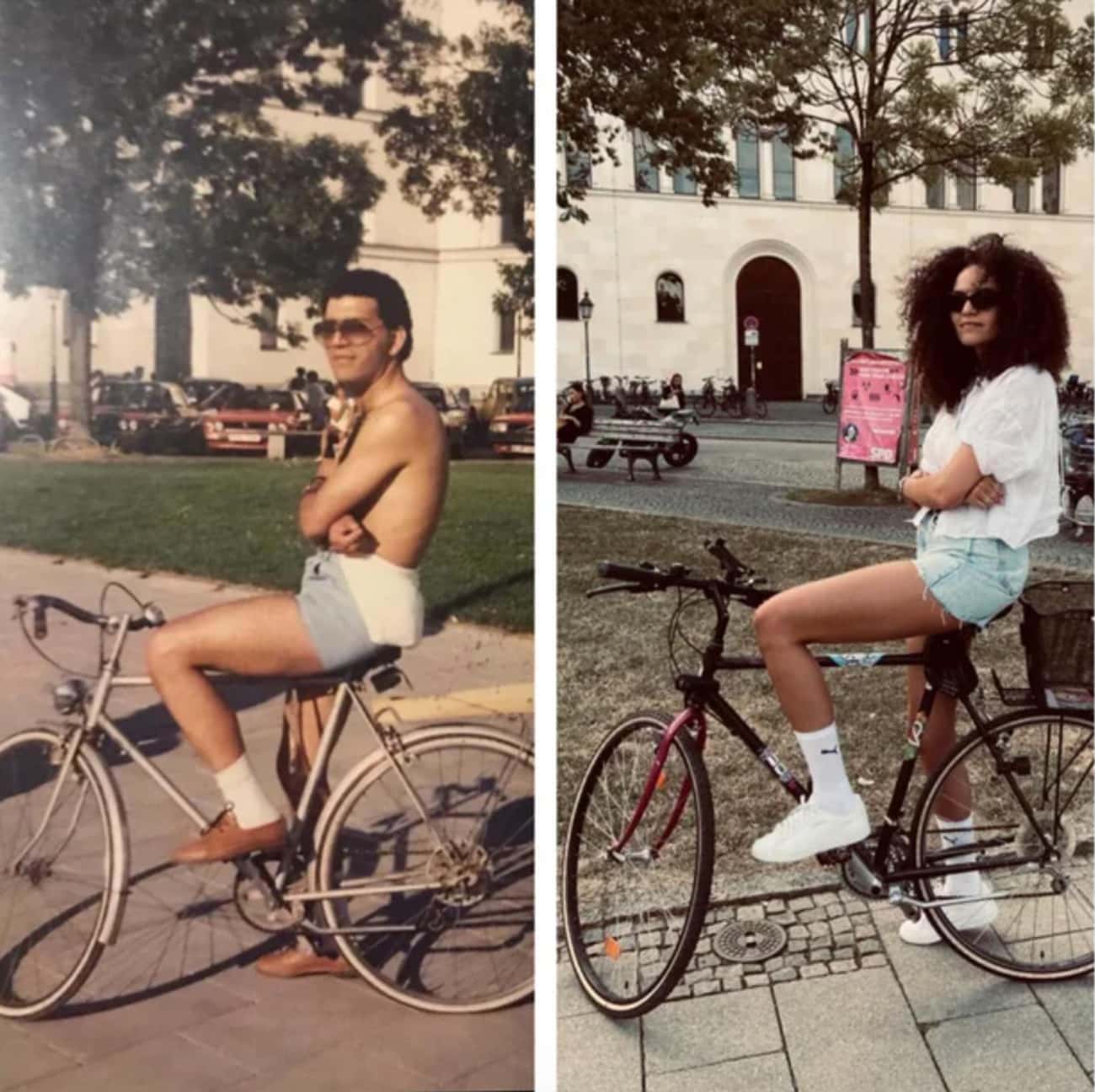 From Redditor u/rhubarbmustard: Same-age, same-location photos of my elderly man and me from 1987 and 2022.
Between 1950 and 2016, a cemetery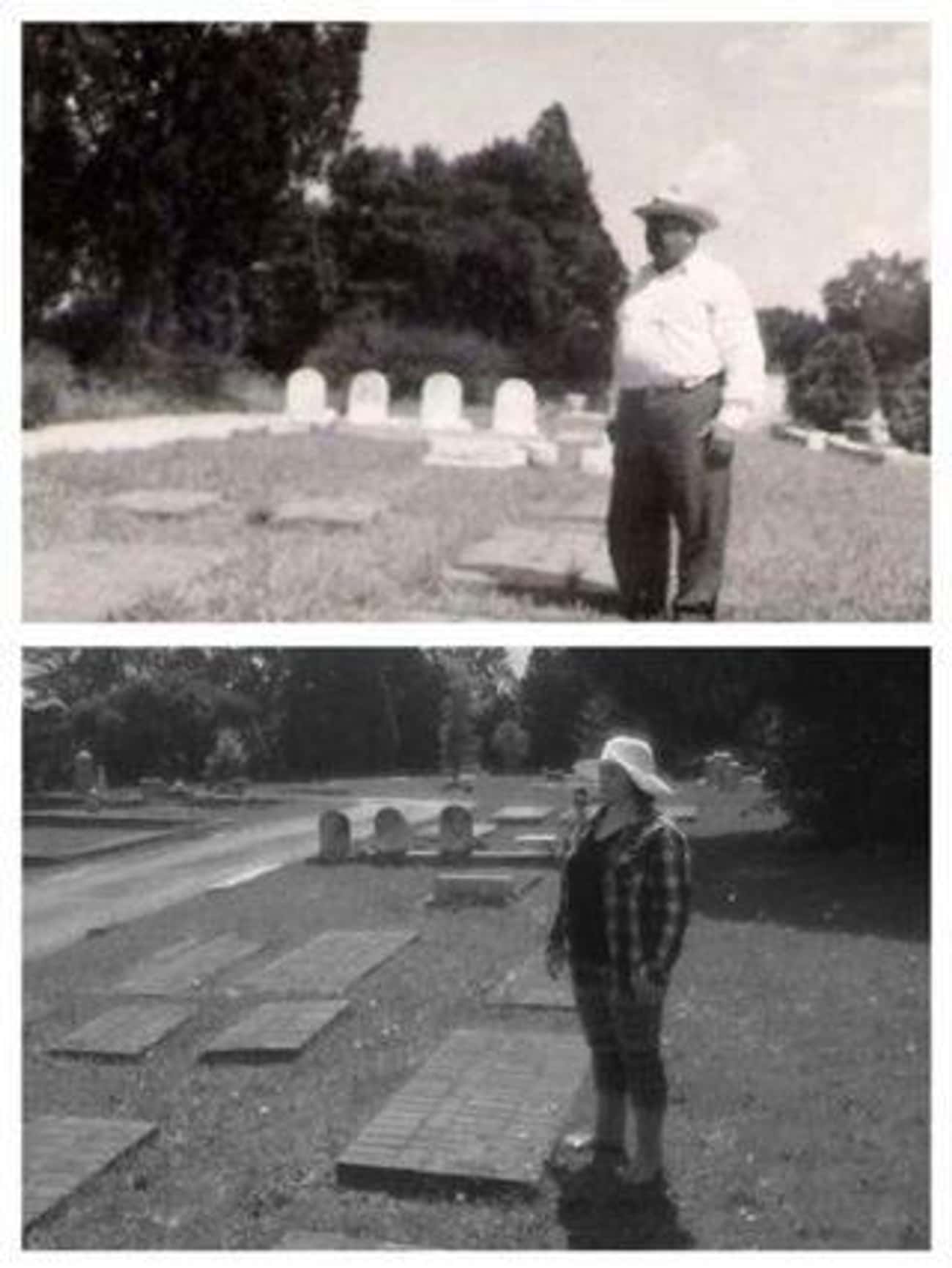 From a Facebook User: In 1950, my great-grandfather paid a visit to his parents and grandparents' graves. Visiting the same location in 2016 along with my second and third great-grandparents!
1944 and 2019 images of the Arc de Triomphe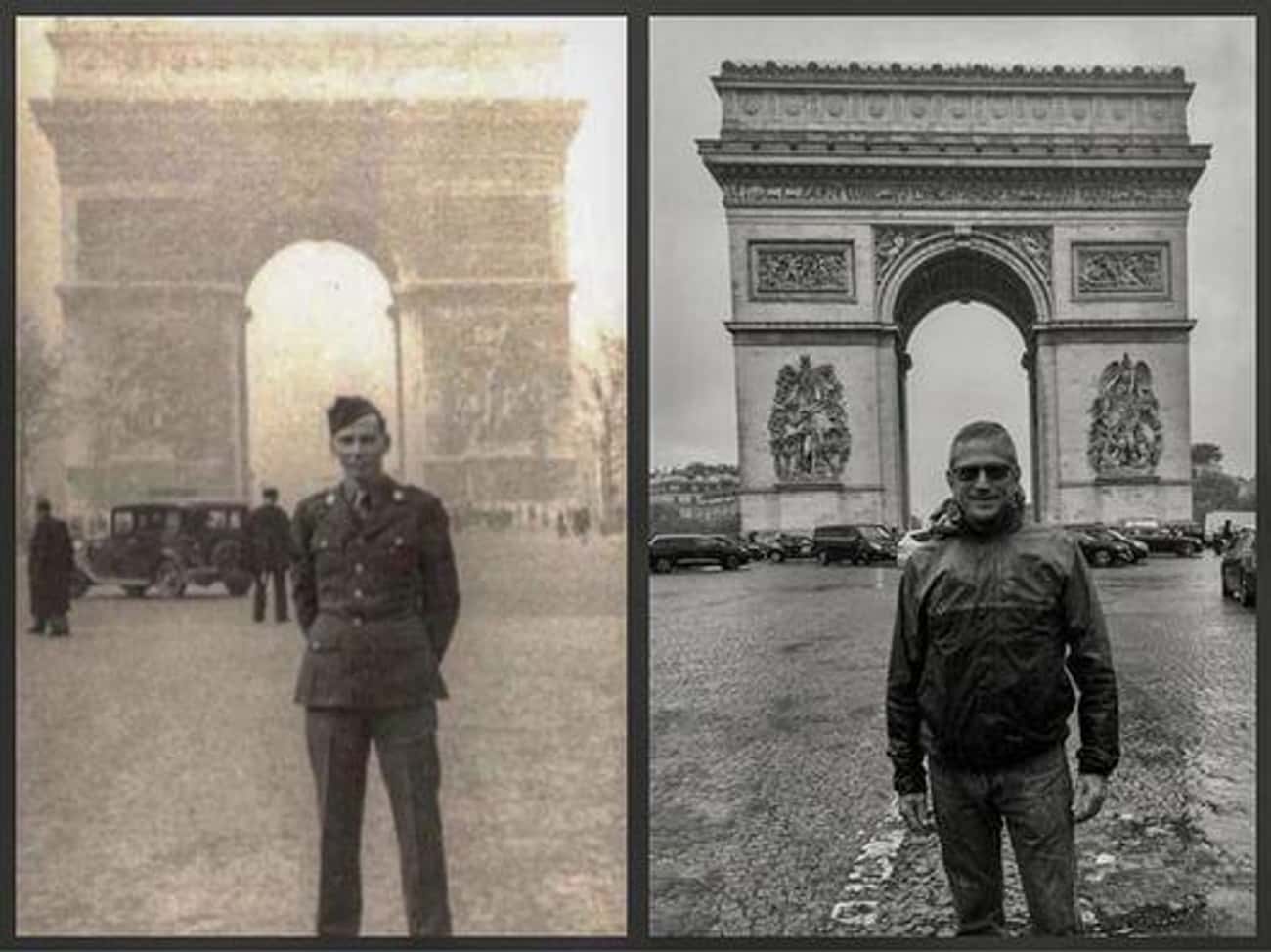 From a Facebook User: On June 7, 1944, during the Liberation of France, my father and I were on vacation in Paris, France, and we were standing on the Champs Elysees in front of the Arc de Triomphe.
Between the Years 1977 and 2022, On a date.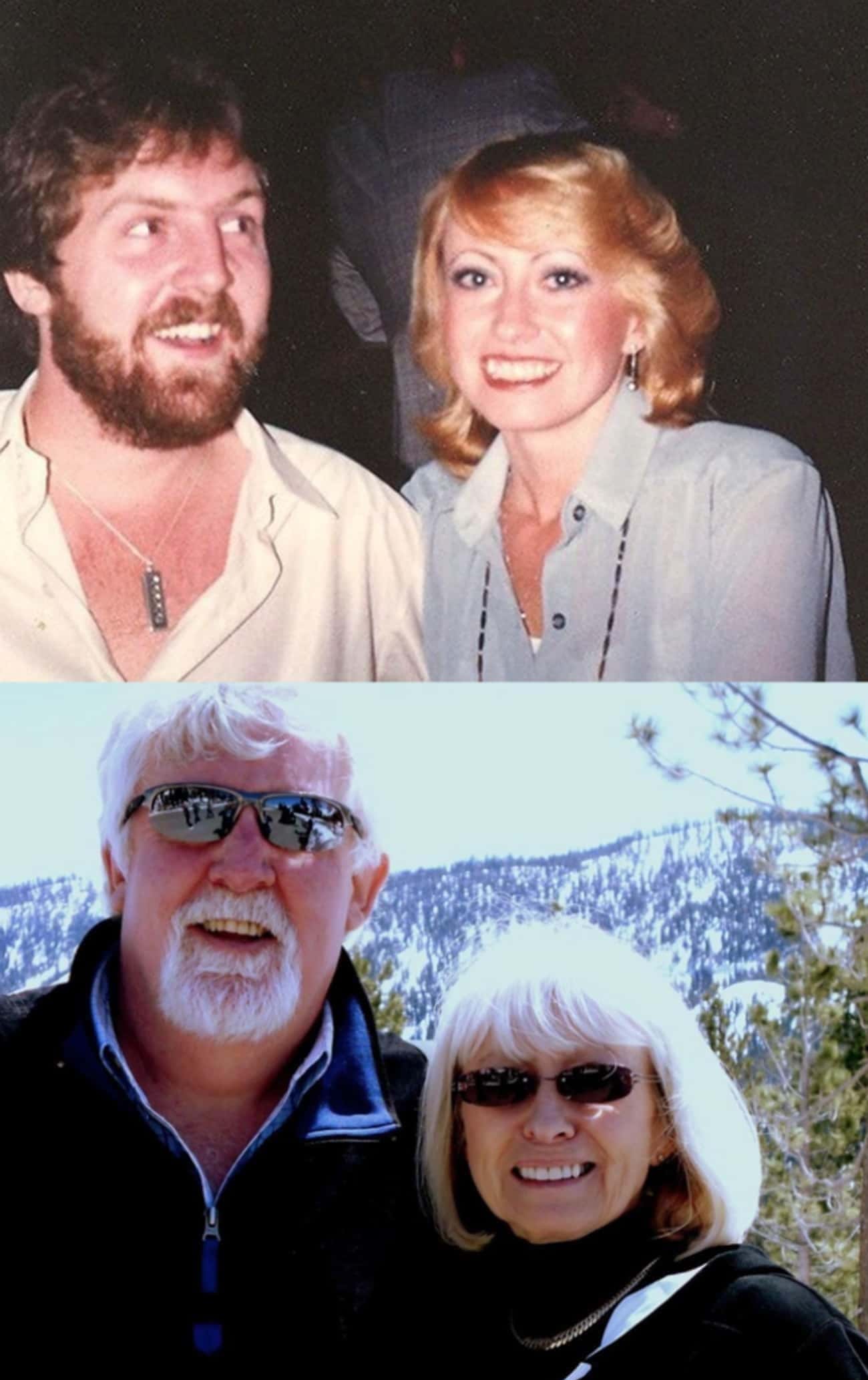 From Redditor u/Snowfan: Both then and now, my wife and I. The first occurs in 2022, a few weeks after we first met in 1977.
Training Between 1952 and 2022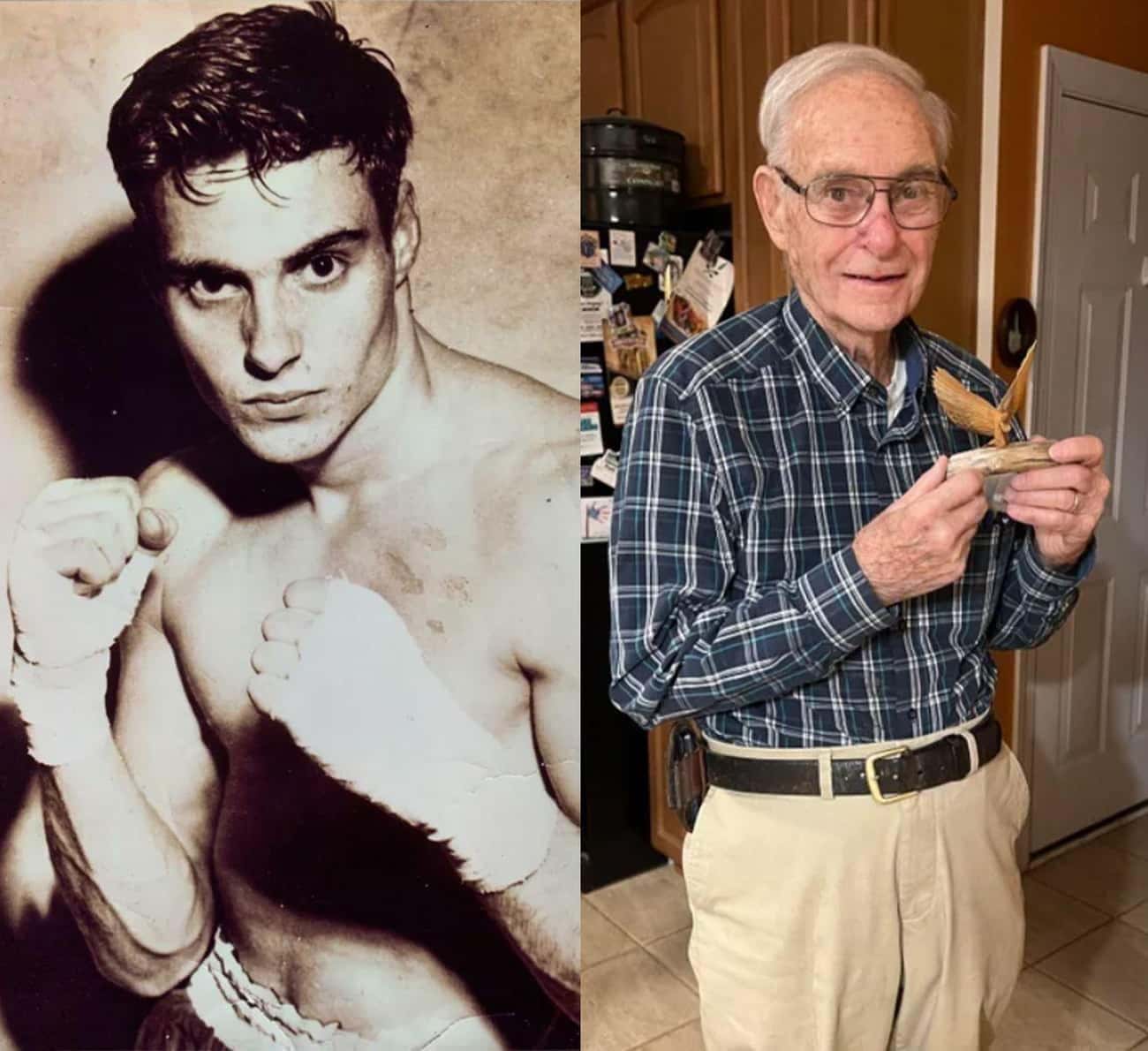 From Redditor u/IntertwinedStrands: My Great Uncle Bill was 18 years old in 1952 and is currently 87 years old. I informed him that he was well-known on Reddit and that he was proud to display one of the hand-crafted birds.
1940 and 1974 Driving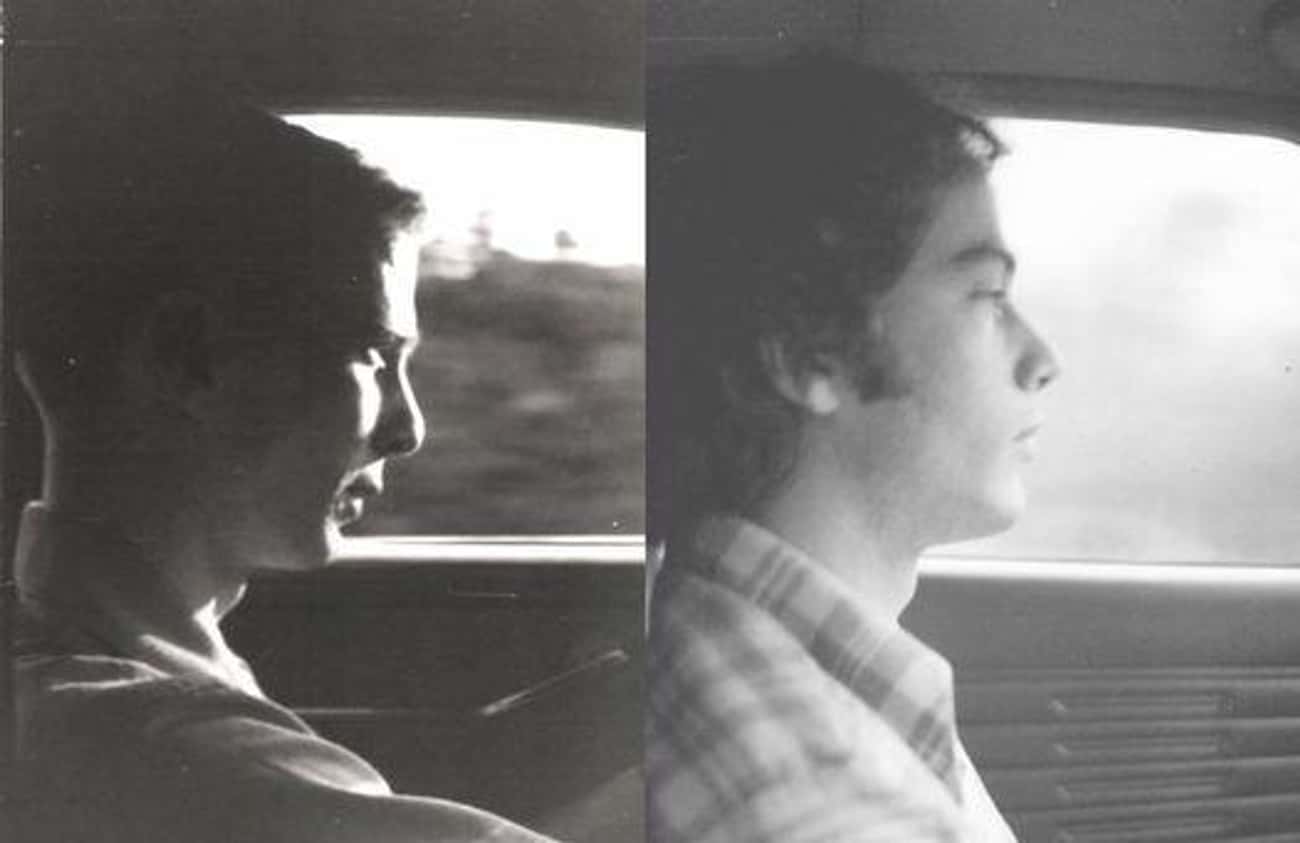 From a Facebook User: The year is 1940, and I was behind the wheel in 1974.
Images from 1940 and 2022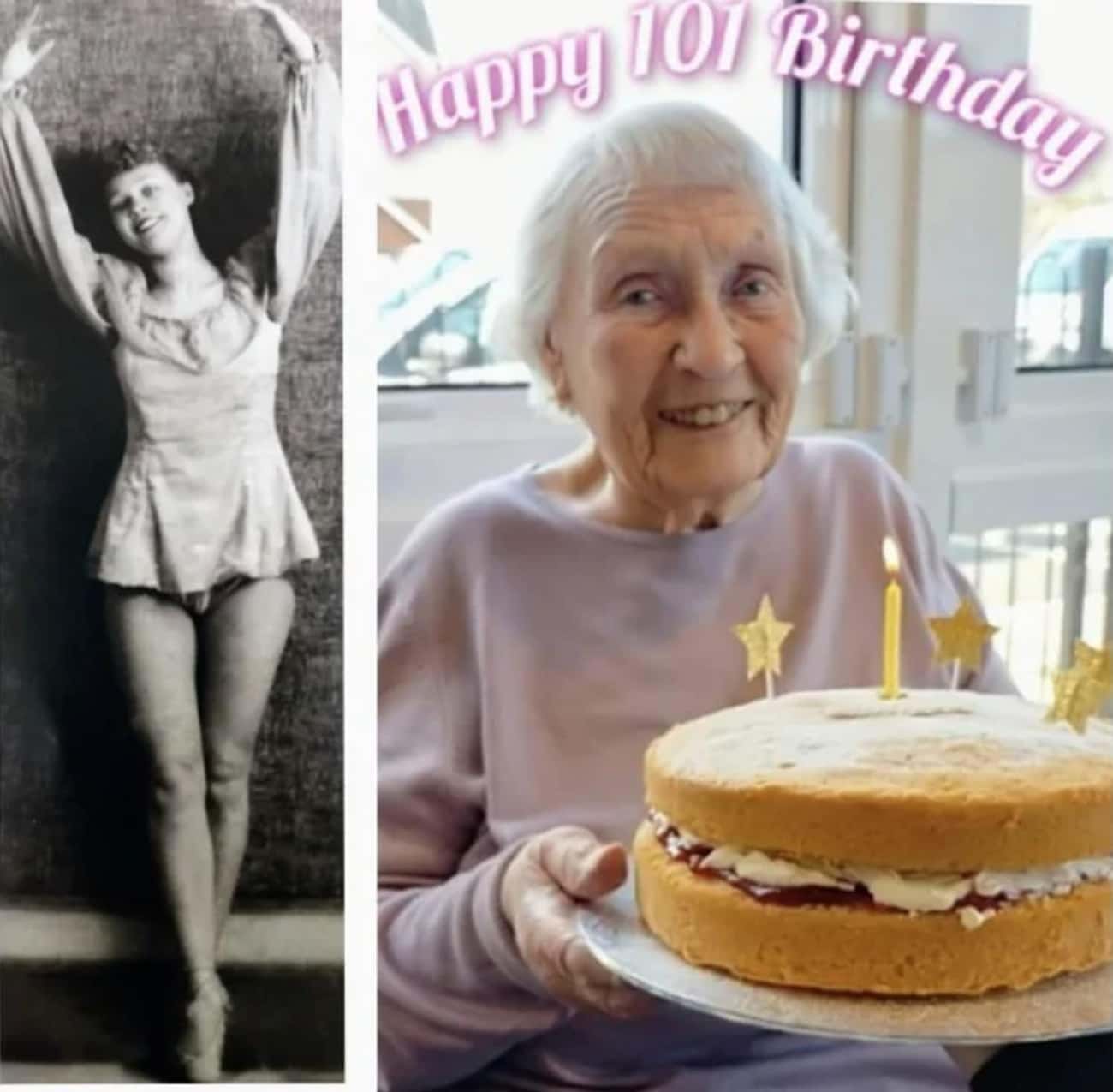 1940 and April 2022 are shown. Granny, happy birthday.
Toy Playing in 1990 and 2021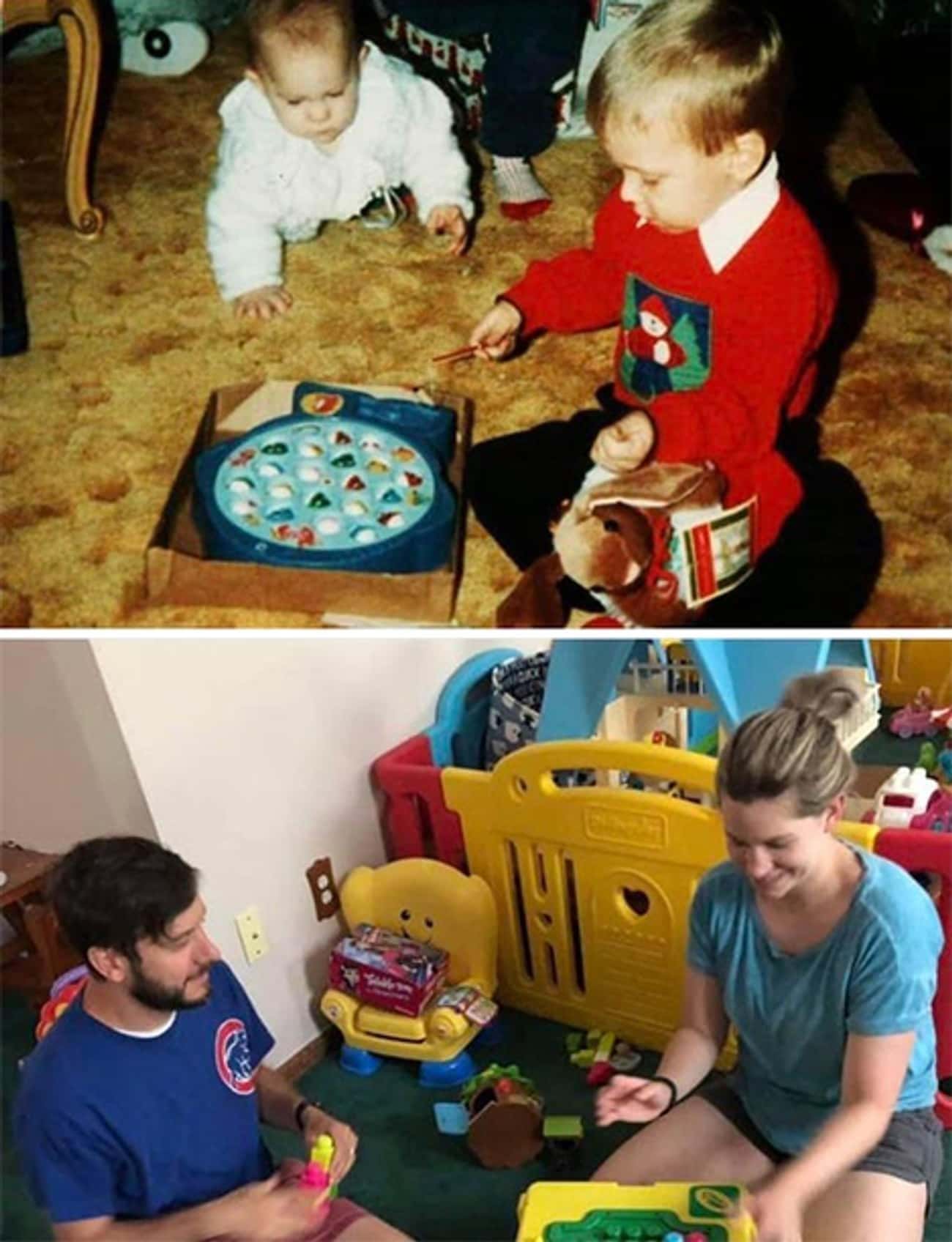 From Redditor u/OrangeHornet1990: In 1990 and 2021, my husband and I were playing on the floor.
Both in 1959 and 1986, high school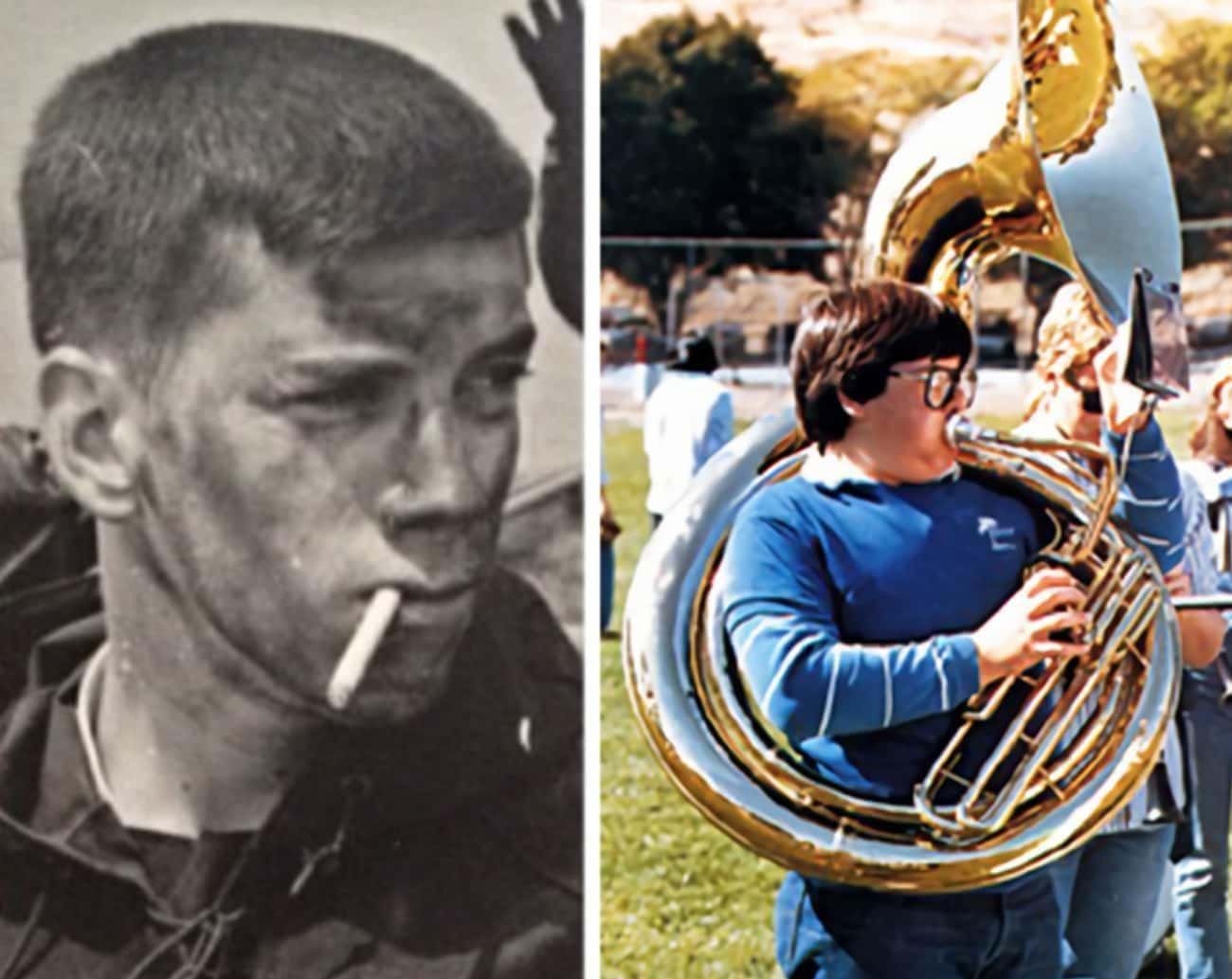 From Redditor u/PoofBam: Comparing my high school years to my father's in 1959 (1986).