The movie Evil Dead Rise was initially intended to be released on HBO Max (now simply known as Max) streaming service, but it was released in theaters on April 21, and it looks like it will be available to stream online on May 9. (That's what Microsoft says.) Prior to that date, the official Evil Dead Twitter account posted a tweet based on how Evil Dead Rise has now made over $100 million at the global box office!
That's a pretty big deal for a movie that cost less than $20 million to make and reached that number within three weeks. The last Evil Dead movie, which came out in 2013, just missed making $100 million at the box office. It made $99,010,045 instead.
Watch the trailer for Evil Dead Rise below.
Sam Raimi, the creator of the Evil Dead franchise, chose Lee Cronin to write and direct the next Evil Dead movie after seeing his first full-length film as a director, The Hole in the Ground. The plot that Cronin made for Evil Dead Rise is as follows:
A road-weary Beth pays an overdue visit to her older sister Ellie, who is raising three kids on her own in a cramped L.A apartment. The sisters' reunion is cut short by the discovery of a mysterious book deep in the bowels of Ellie's building, giving rise to flesh-possessing demons, and thrusting Beth into a primal battle for survival as she is faced with the most nightmarish version of motherhood imaginable.
Even though the events of the movie take place in Los Angeles, it was shot in New Zealand. The story is centered around two estranged sisters, namely Lily Sullivan and Alyssa Sutherland. Ellie's three kids are played by Gabrielle Echols, Morgan Davies, and Nell Fisher. Anna-Maree Thomas plays Jessica,
an 18 year old girl, who is obsessed with fashion and Instagram. Jessica loves to be the center of attention, although she is smarter than she lets on.
Bruce Campbell doesn't have an on-screen role in Evil Dead Rise as he no longer plays Ash, the hero of the series. However, he produced the movie along with Sam Raimi and Rob Tapert, who own the rights to the series. Warner Bros., New Line Cinema, and Ghost House Pictures all collaborated for Evil Dead Rise.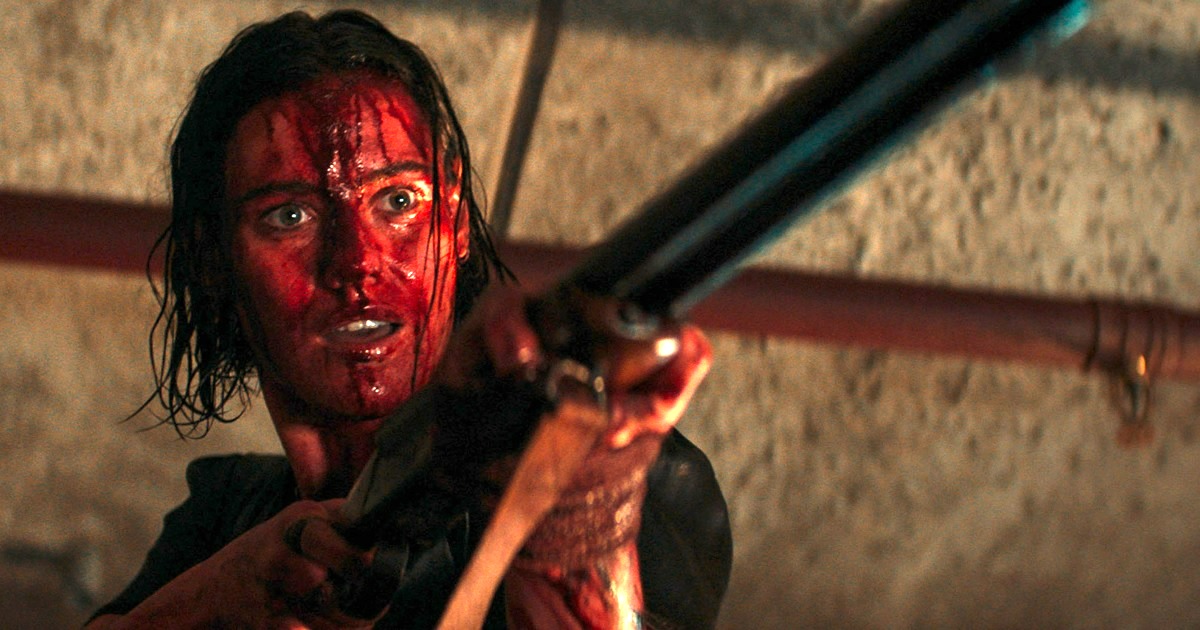 Raimi, Campbell, and Tapert intend to make a new Evil Dead movie every two or three years, and the success of Evil Dead Rise gives them a lot of reasons to do so. They are also making an animated show that will come after the TV show Ash vs. Evil Dead.
Do you feel it's a good thing that Evil Dead Rise has crossed the $100 million mark? Let us know in the comments section below.
If you wish to pre-order the digital release on Amazon, you can do so by clicking this link. You can pre-order the Blu-ray, DVD, and 4K releases here.