Long-regarded as the engine room of the Golden State Warriors, Draymond Green found himself in an unexpected and unsightly limelight this Friday. The revelation of an altercation with teammate Jordan Poole during practice led to quite a stir among fans and analysts alike. This disruption has put the team dynamic of the Warriors under the spotlight.
Exclusive Footage Unveils the Incident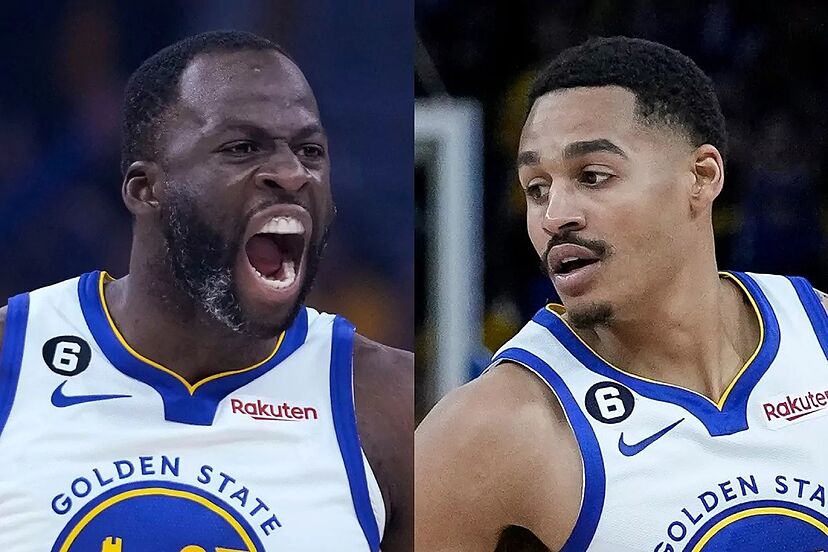 Thanks to TMZ Sports, the details of the incident that had until now been shrouded in rumors and speculation, have been unveiled. Their exclusive footage clearly showed the moment when Draymond Green, evidently aggravated, landed a punch on Poole.
The video depicts the younger player attempting to distance himself from the escalating confrontation, only to find himself the recipient of Green's ire.
The scene further escalated with Poole ending up on the court post-altercation. Swift intervention by fellow players and Warriors' coaching staff managed to separate the two, bringing the incident to a close.
Draymond Green: An Apology and Potential Consequences
Following the revelation of the incident, Draymond Green publicly apologized to his team. Green's remorse was apparent, addressing the situation with maturity and professionalism. The apology came during a team meeting on Thursday, as revealed by Bob Myers, the Warriors' general manager.
"Everything is fine," stated Myers, emphasizing the team's relief that no one was seriously injured during the incident.
This was a reminder that despite the high stakes, the NBA is, after all, a professional sport where tempers can flare up. Such incidents, while regrettable, are not entirely uncommon.
Green's absence from Thursday's practice, while Poole's continued presence, left questions regarding any disciplinary actions Green might face. As per Myers, any potential sanctions for Green will be handled internally by the team. Furthermore, Steve Kerr, the head coach, revealed that while Green was absent from Friday's practice, he was expected to return the following day.
"Draymond apologized to the team and Jordan was there in the same room. I was there too, along with the coaches, the players, and we all heard that," Myers added, highlighting the team's commitment to address the issue and move forward.
Conclusion
Although an unfortunate event, it has proven once again the resilience of the Golden State Warriors. The team is seemingly ready to put the incident behind them and move forward with their goals. Only time will tell how this incident may impact the Warriors' team dynamics in the long run.