Drake Bell, the star of the American sitcom Drake & Josh, has gone missing, and police say he is "endangered." They are asking anyone with information to come forward as soon as possible.
Bell's full name is Jared Drake Bell, and he is best known for co-starring with Josh Peck in the Nickelodeon sitcom Drake & Josh.
The 36-year-old was last seen yesterday, April 12, just before 9 p.m., driving a gray BMW 2022.
The Daytona Beach Police Department said the following in a statement:
Officers are looking for Jared Bell, DOB 06/27/1986.

He should be traveling in a 2022 grey BMW and his last known location is potentially the area of Mainland High School on 4/12/2023 just before 9pm.

He is considered missing and endangered. If you know where he is or have any information, please contact Detective Jayson Wallace at 386-671-5207 or [email protected].
The police force also posted a comment on Facebook to make it clear that the missing person's notice was real. Some people thought they had used the wrong picture of a celebrity because they didn't know his real name.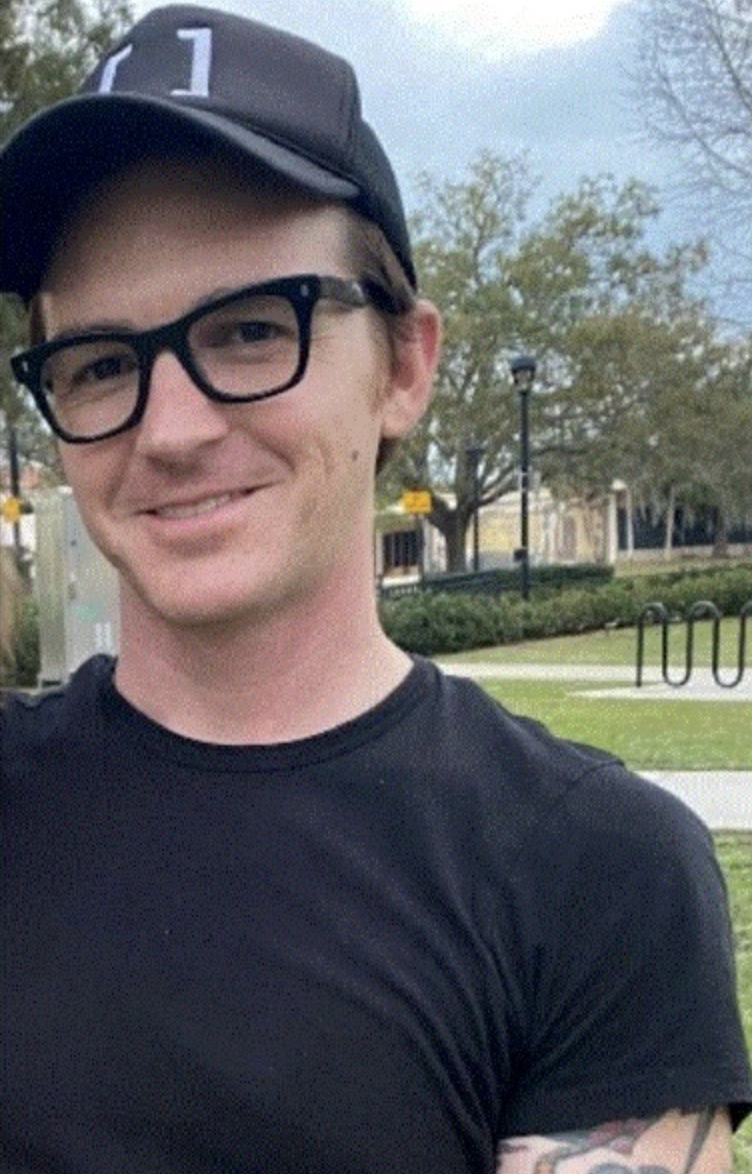 For those asking, this is a legitimate post from the Daytona Beach Police Department,
If you have any information, please contact Detective Jayson Wallace.
Drake Bell, who is married to Janet Von Schmeling and has one son with her, began his career as a child actor in the early 1990s. He appeared on Home Improvement and in a number of commercials.
But he is best known for his roles on The Amanda Show and Drake & Josh, which are both by Nickelodeon.
Drake Bell has said before that his relationship with former co-star Peck has been rough in recent years.
He said that their ties were "officially cut" when he wasn't invited to Peck's wedding in 2018.
Peck also talked about Drake Bell's "upsetting" and "disappointing" child endangerment charges, which were related to an incident in 2017 in which Bell was said to have "violated his duty of care and, in doing so, created a risk of harm" for a 15-year-old girl who went to one of the actor's concerts in Cleveland.
The event was reported to Toronto police the next year when the teen called them. After Toronto police got in touch with Cleveland police, an investigation was started. Investigators were told that Bell had sent inappropriate messages to the teen through social media before the concert.
Bell had originally pleaded not guilty to attempted child endangerment, which is a fourth-degree felony, and spreading harmful information to minors, which is a first-degree misdemeanor, but he changed his plea after agreeing to a plea deal.
Bell got a two-year sentence that was put on hold and 200 hours of community service in the end.