Dr. Dre has uploaded an incredible video of Eminem rapping and claims that no rapper can ever compete with him.
Dr. Dre is a rapper, producer, and entrepreneur best known for his contributions to the development of West Coast hip-hop.
He's also known for his successful solo career and collaborations with artists such as Snoop Dogg, Eminem, and 50 Cent.
Dr. Dre is regarded as one of the best producers in hip-hop history, and his record company, Aftermath Entertainment, has helped begin the careers of countless other artists.
Eminem with Dr. Dre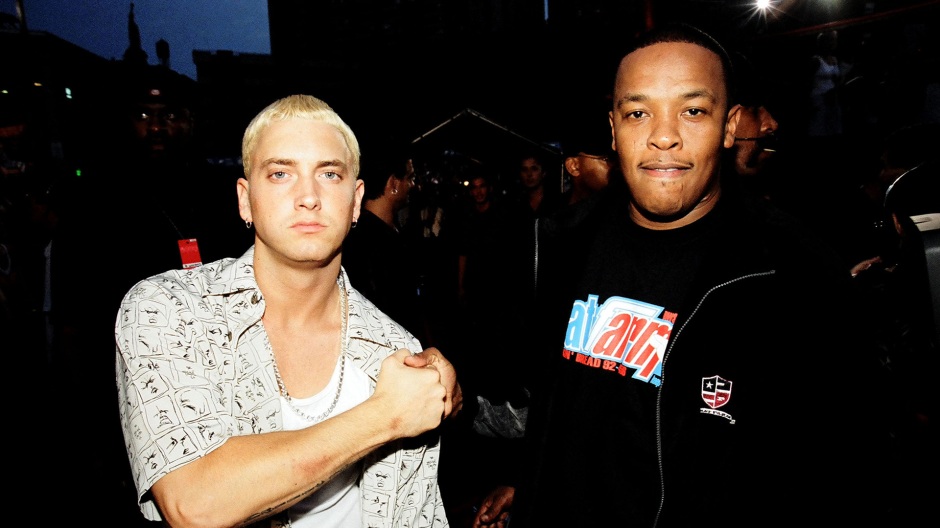 Dr. Dre discovered Eminem, who has since gone on to become one of the most successful and influential rappers of all time.
'Dre' has now uploaded a video of Eminem's serious capabilities.
The 'Slim Shady' raps to his 'Godzilla' lyrics at a breakneck pace in the Instagram video, prompting Dre to wonder if anyone is capable of taking him on.
The two have collaborated since Dre recruited the 'Lose Yourself' singer to his label in 1998.
"Marshall Mathers vs Who???!!" is the caption on Dr. Dre's post.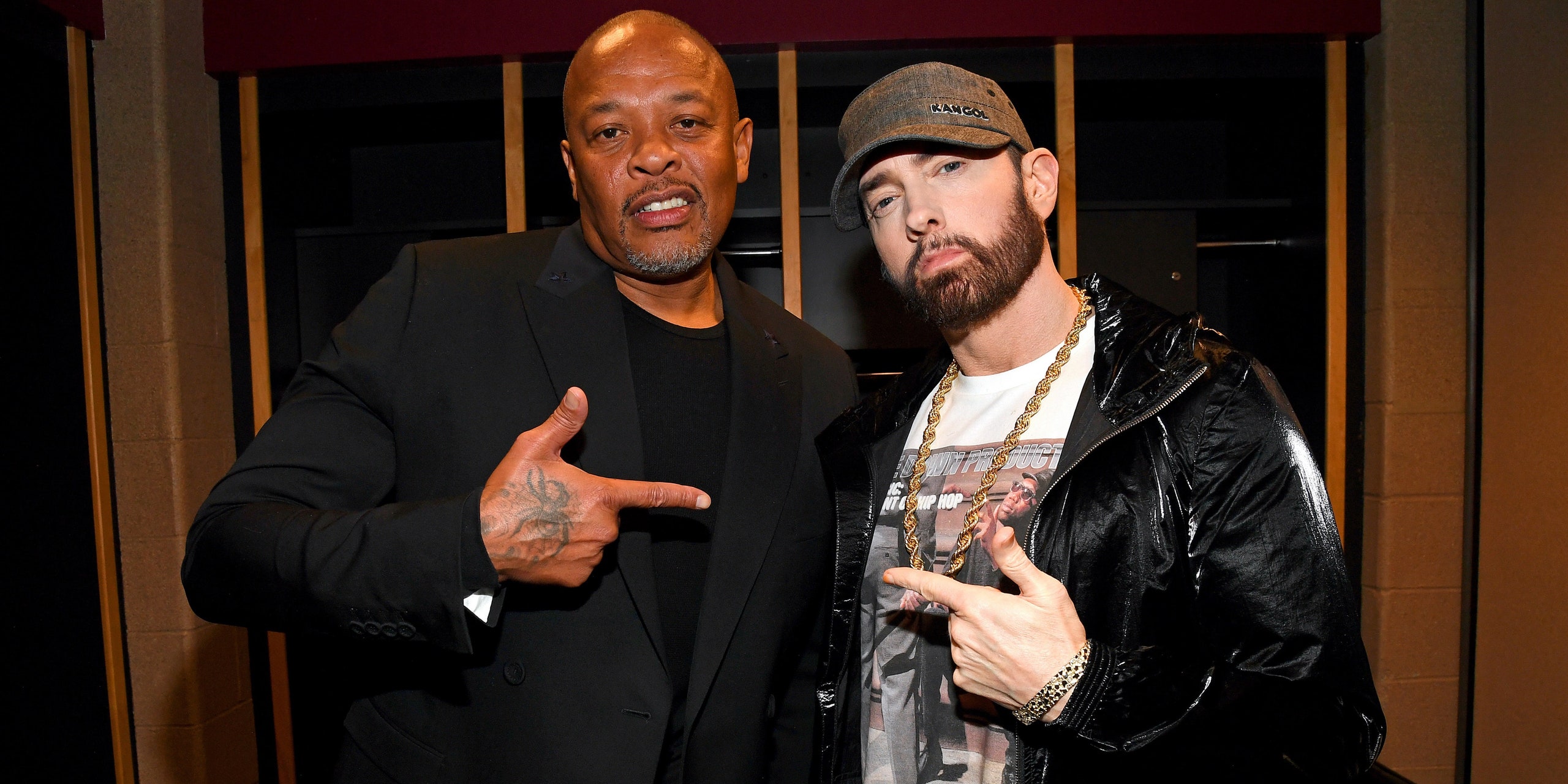 Eminem manages to cram a tremendous amount of words into less than half a minute – and make them make sense.
He raps: "Fill 'em with the venom, and eliminate 'em. Other words, I Minute Maid 'em. I don't want to hurt 'em, but I did 'em in a fit of rage.

"I'm murdering again, nobody will evade him. I'm finna kill 'em and dump all the f***ing bodies in a lake.

"Obliterating everything, incinerating and renegade 'em.

"And I make anybody who want it with the pen afraid. But don't nobody want it but they're gonna get it anyway.

"'Cause I'm beginning to feel like I'm mentally ill. I'm Atilla, kill or be killed, I'm a killer, be the vanilla gorilla. You're bringing the killer within me, out of me."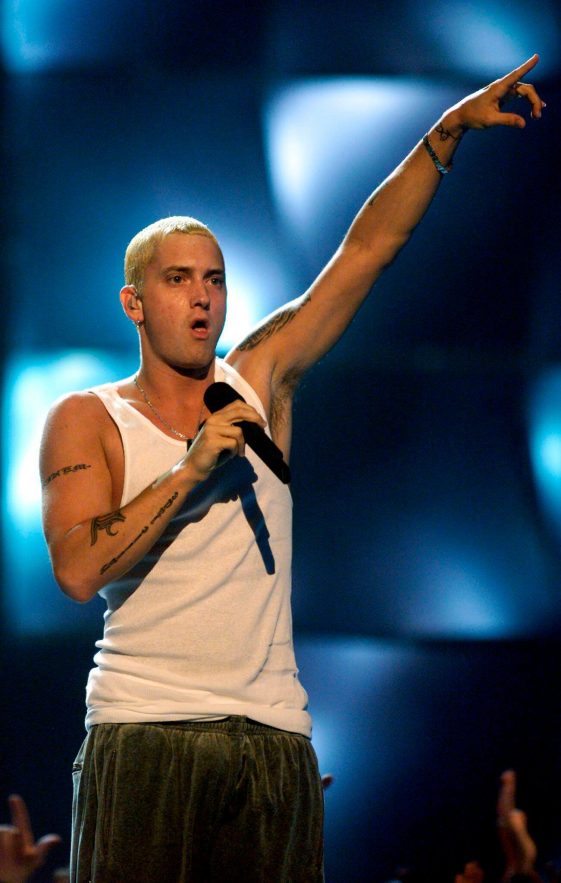 Wow.
He goes on: "You don't want to be the enemy of the demon. Who went in me, and be on the receiving of me, what stupidity, it'd be.

"Every bit of me is the epitome of a spitter. When I'm in the vicinity, motherf***er, you better duck. Or you finna be dead the minute you run into me.

"A hundred per cent of you is a fifth of a per cent of me. I'm 'bout to f***ing finish you b****, I'm unfadable.

"You wanna battle, I'm available, I'm blowing up like an inflatable. I'm undebatable, I'm unavoidable, I'm unevadable."
Naturally, the footage has gotten fans quite excited.
Dre's short video has now received over 3.7 million views, with hundreds commenting to offer their perspectives.
One says: "Dre! Thank you so much for giving us Em!"

Another person comments: "You discovered him, and thanks for doing so."

"We're all gonna have an aneurysm trying to process this speed," somebody else says.
A fourth says Eminem "can never be touched," while another calls him a "legend."