You should be prepared to be very, very depressed if you haven't seen Don't Look Up Yet.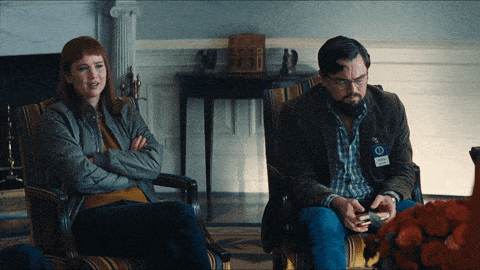 Users are poking fun at the movie's most memorable moment moments, as the film which stars Leonardo DiCaprio and Jennifer Lawrence as a pair of scientists struggle to warn the world about an approaching comet has become quite the hot topic. When done, go watch it and come back to this post.
If you have seen it, here are some funny and insightful reactions from other people who are feeling the same way.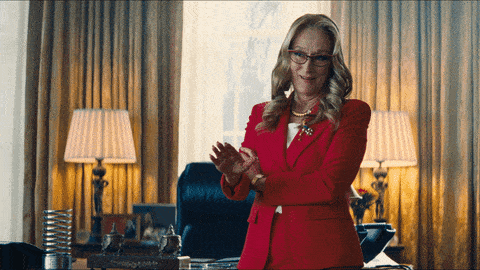 1.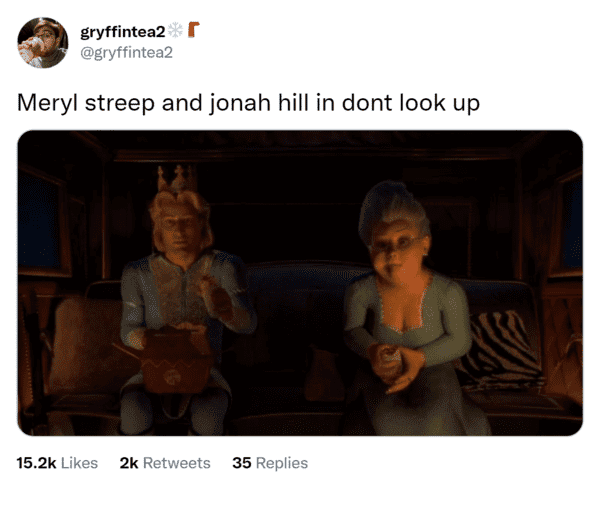 2.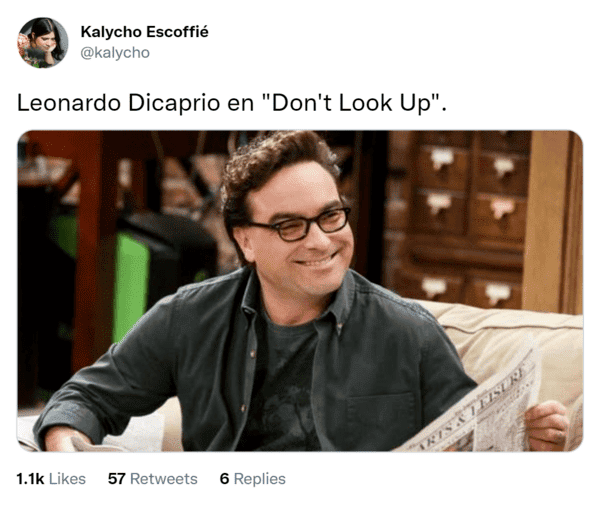 3.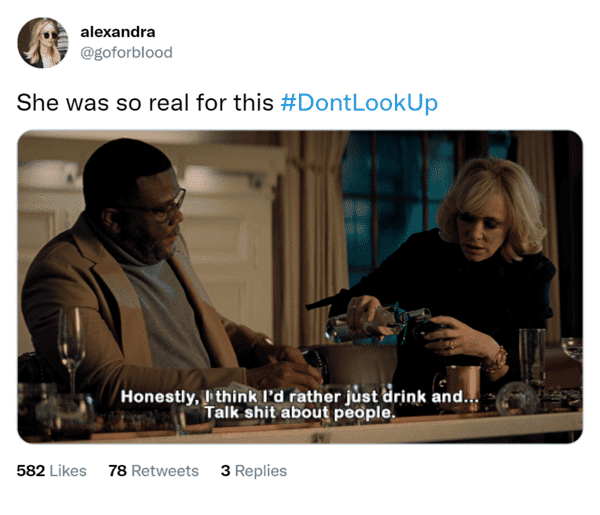 4.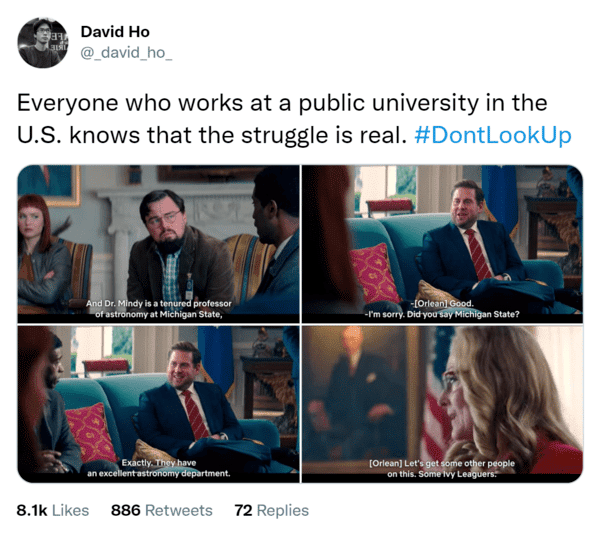 5.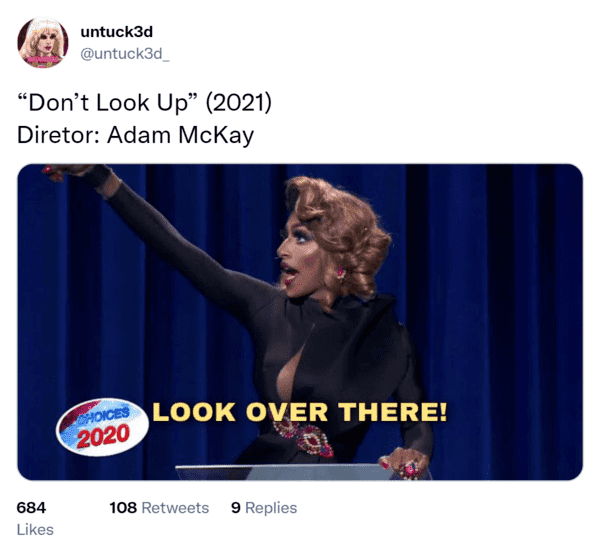 6.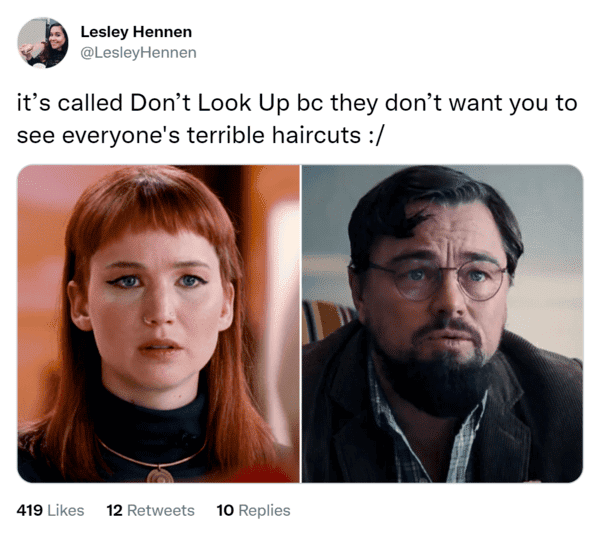 7.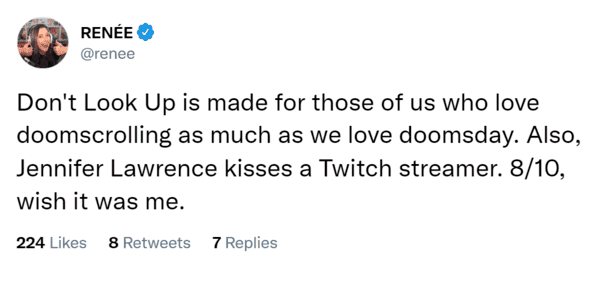 8.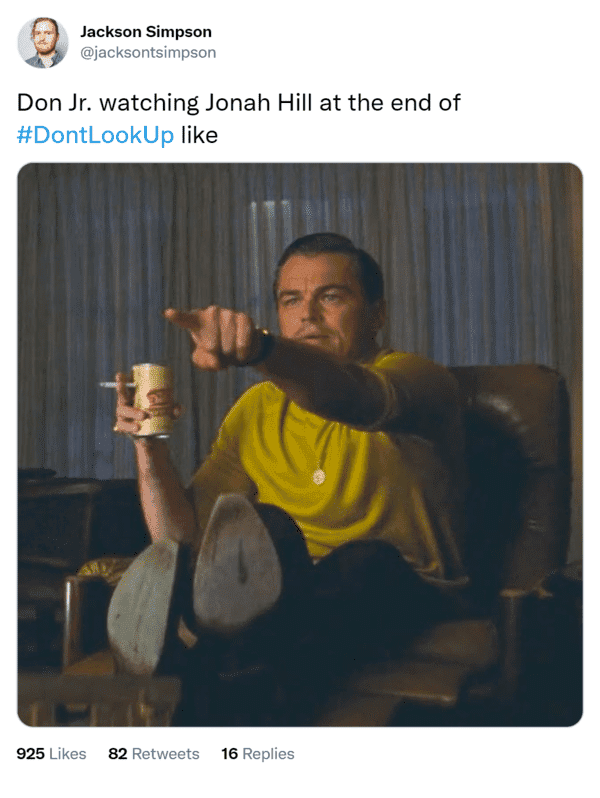 9.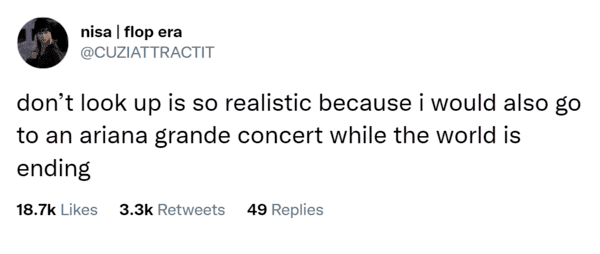 10.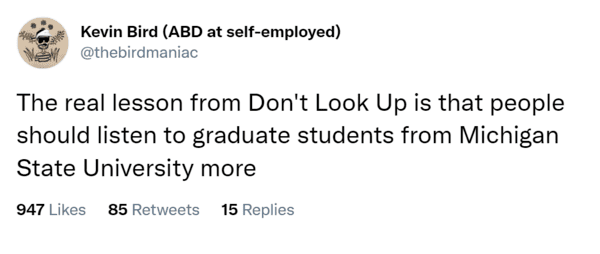 11.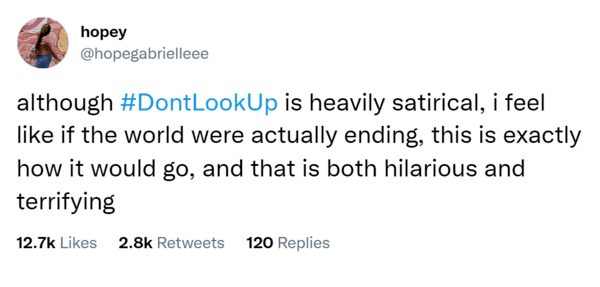 12.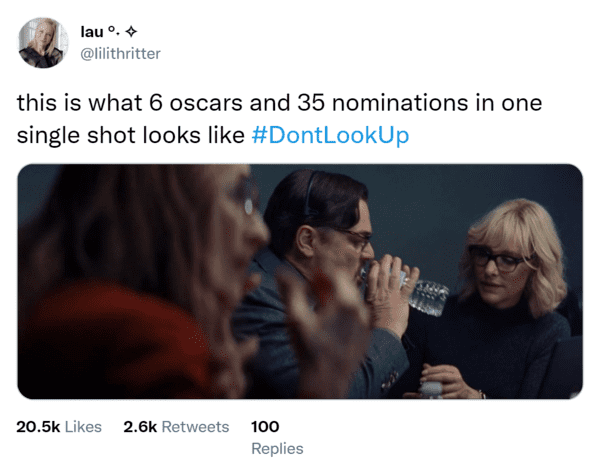 13.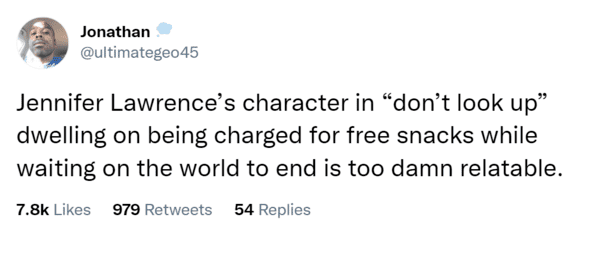 14.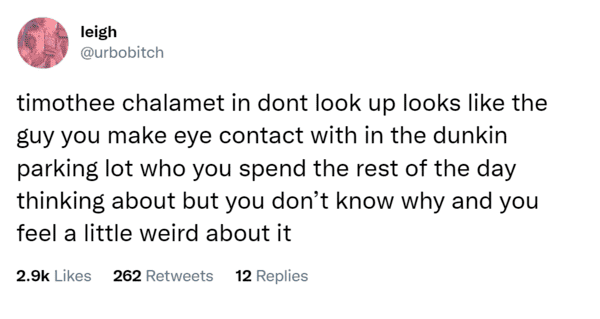 15.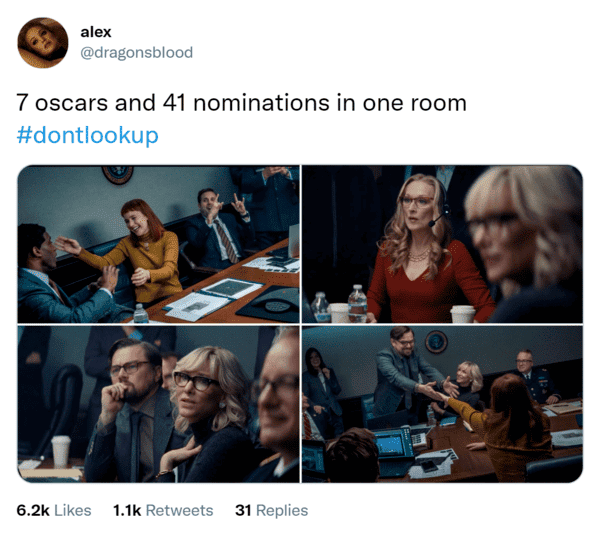 16.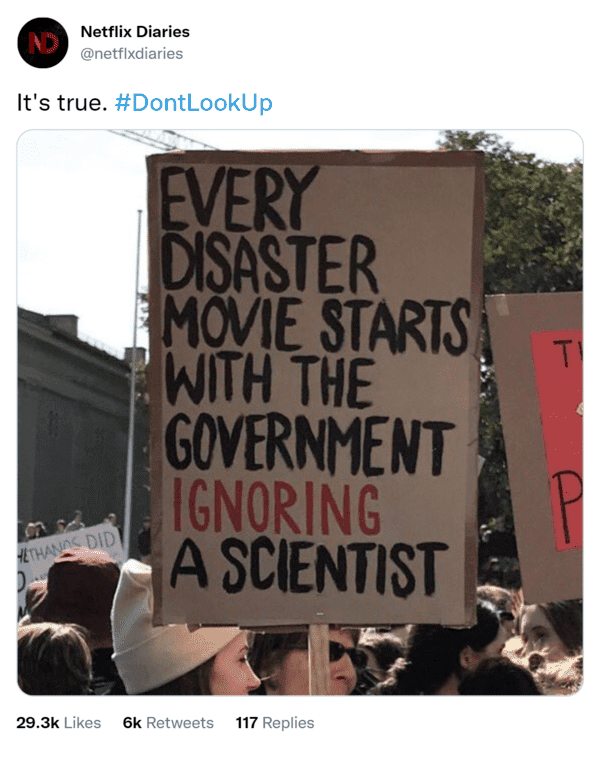 17.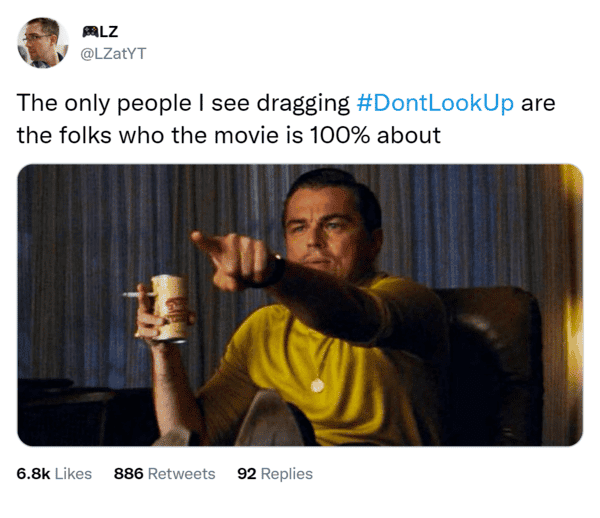 18.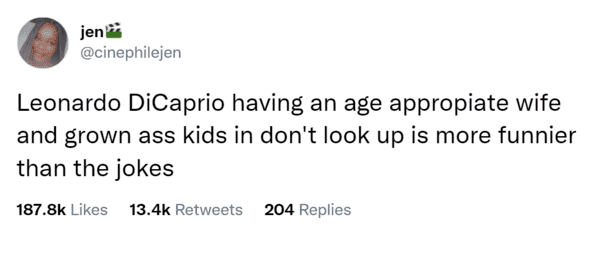 19.
Best joke of the film, hands down. #DontLookUp pic.twitter.com/RTWuQSDqWQ

— Jennifer Lawrence Updates (@JenniferUpdates) December 28, 2021
20.
I know this is the wrong takeaway, but the end of Don't Look Up made me jealous that our current apocalypse lacks the swiftness and equality of a giant comet.

— Josh Gondelman (@joshgondelman) December 28, 2021
21.
I'm watching "Don't Look Up" right now and it's literally this meme but they made a movie out of it pic.twitter.com/IjBuwwb7Ul

— Javi (@harvjavivr) December 28, 2021
22.
it's been two days and I'm still mad DON'T LOOK UP wants us to believe a news appearance got no engagement *and* became a meme. pick one!!!!

— Alison Herman (@aherman2006) December 28, 2021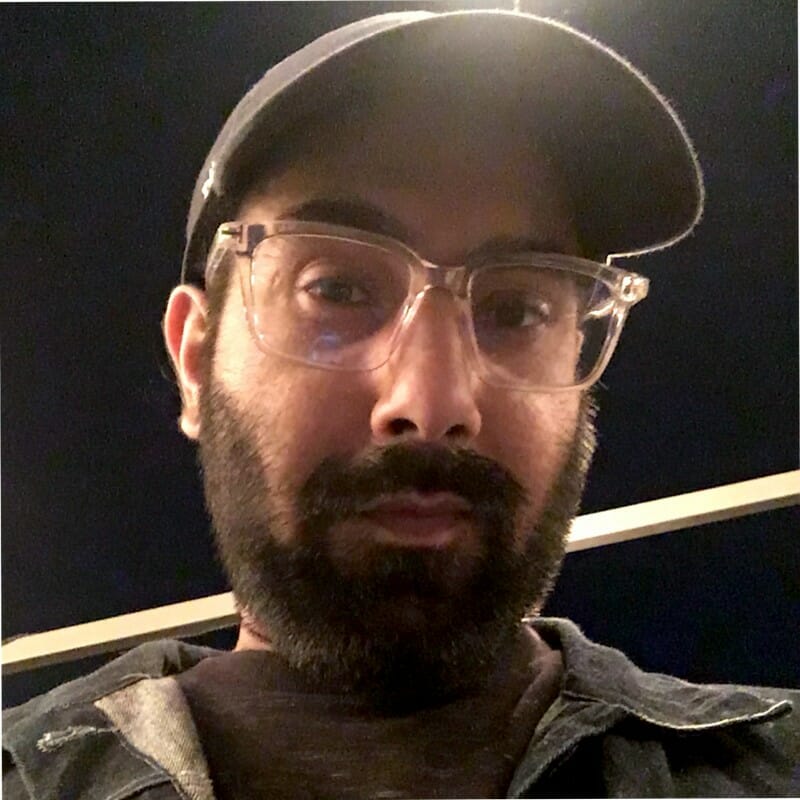 Fascinated by everything that goes beep. Strong passion for music, tech, and all things Marvel.