Haters won't get the better of Donna D'Errico.
After trolls informed the 54-year-old Baywatch star she was "too old" to wear a two-piece swimsuit, she took to Instagram to pose in a little pink bikini.
She replied snarkily to everyone who had criticized her for showing off her physique in the caption.
"Thanks for all the comments on my other post. I read them all. In no way am I anywhere near perfect but I'm feeling pretty damn good," D'Errico wrote.
"I took a little break and drove across America with my dog. This country of ours is beautiful. I never knew just how beautiful until I drove across it and took the time to appreciate it," she continued, adding: "Have an awesome day."
The former Playboy model previously attacked her detractors in a post when she once more appeared in a bikini.
She referenced a video she posted over the Fourth of July weekend in the description of the picture. "Quite a few women complained about the 4th of July video I posted in a red white & blue bikini."
D'Errico continued by recalling some of the insults she had heard, writing: "They thought I was 'classier than that' and 'too old to wear a bikini' and, my favorite, 'desperate.'"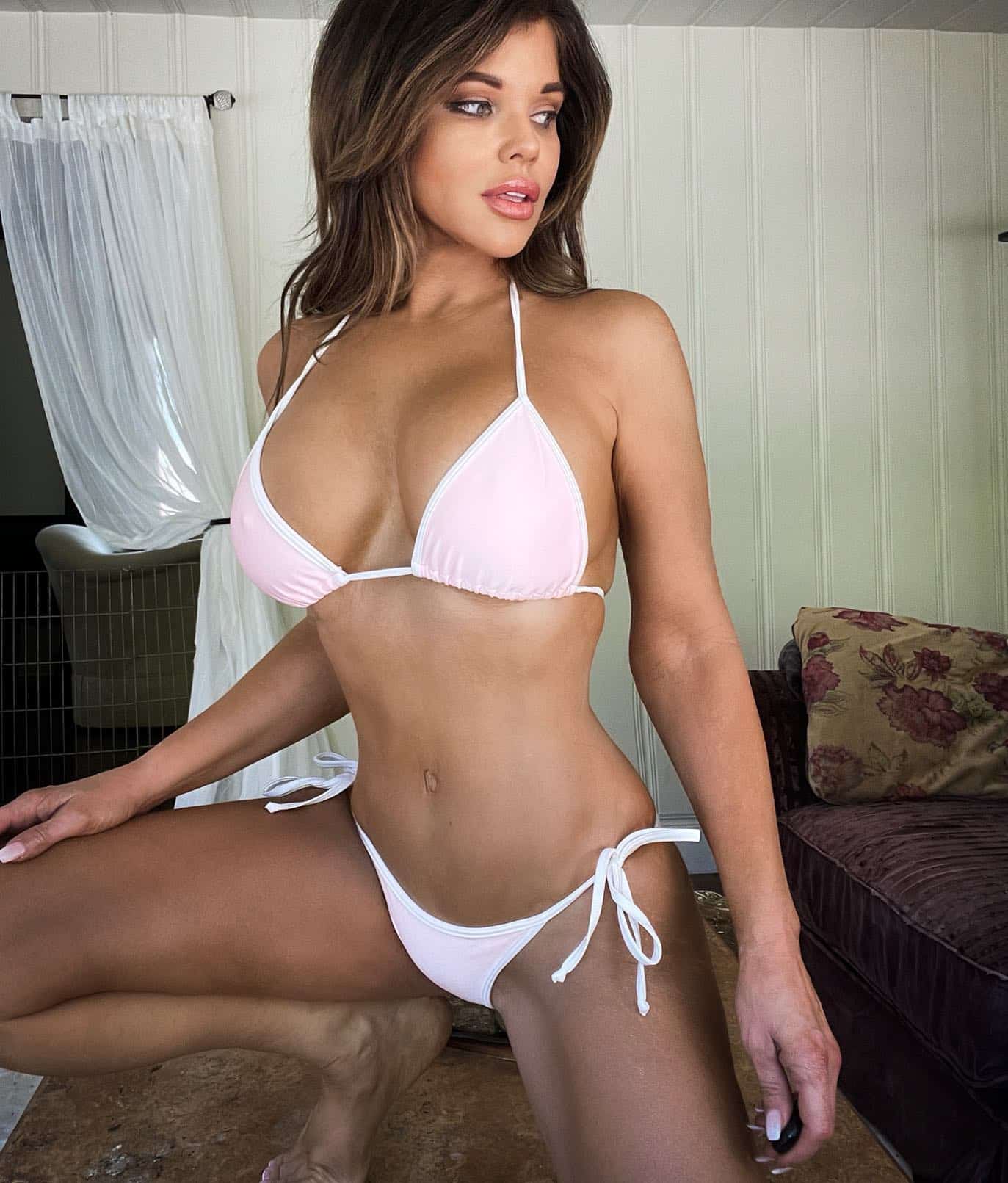 "Let me tell you something that might surprise you. I can actually wear and do literally whatever I want. On that note, here is me in a bikini squatting on a coffee table," the actor added.
Fans responded to the star's posts with an outpouring of affection and encouragement. Many people praised her handling of her critics in the comments area.
One wrote: "You are the most beautiful woman in the world, I love your personality and the way you deal with any hater, I admire the strength and courage you have!!"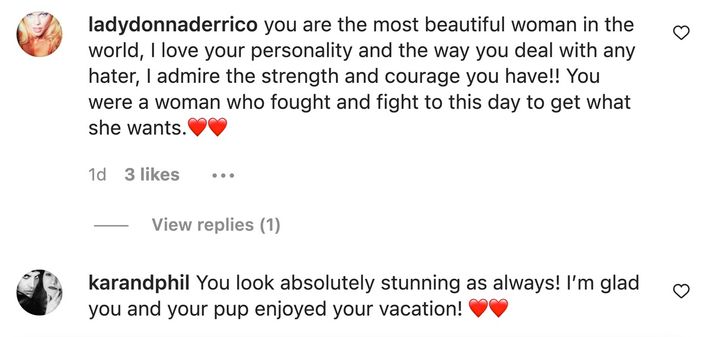 Another added: "Good for you. Haters will hate," while a third chimed in: "You look absolutely stunning as always! I'm glad you and your pup enjoyed your vacation!"