After being revealed as one of the performers on an episode of The Masked Singer, Dick Van Dyke showed that age doesn't matter.
The 97-year-old being revealed as the "Gnome" was called the show's "greatest reveal ever," and it was quite a sight to see the Hollywood legend bounce around on stage with the host, Nick Cannon.
When Dick Van Dyke sang the hit song "When You're Smiling" by Frank Sinatra, he wowed us all with his skills and reminded us that getting older shouldn't stop you from following your dreams.
This is the most seasoned and most decorated we've had on our show, ladies and gentlemen,
said 42-year-old Cannon as the iconic actor revealed his identity.
It was really dark in there… I couldn't see anything,
Dick Van Dyke told the audience.
dick van dyke doing the masked singer at almost 100 years of age just warms my heart so much 😭😭 an actual legend pic.twitter.com/3yLxJbWLSQ

— Tom 🔑 (@tvtalkswithtom) February 16, 2023
Nicole Scherzinger, a judge and former lead singer of the Pussycat Dolls, had tears in her eyes as she told the star how much she loves him, just like the rest of us.
I love you so much, we love you, the whole world loves you so much. It's an honor to have you on our show," she said. "I can't believe you're here, I'm trying to play it cool. You look so gorgeous, you look so handsome.
Jenny McCarthy, another judge on the show, said she was "so blown away" by the reveal, and Ken Jeong said it was "our greatest reveal ever."
https://youtu.be/Qg_Jpget9TQ
Dick Van Dyke said that he had a great time on the show, but that it may have been one of the strangest things he has ever done in his career.
I was so positive that nobody would ever guess it was me, that they would have somebody 97 years old on there,
he explained.
I would say it's the weirdest thing I've ever done. But they didn't put a mask on me. They made a great big like Pumpkinhead thing that I had to do.
It was a weird experience. I had two little peepholes I can see the audience with. It's a good thing I'm not claustrophobic,
he added.
Dick Van Dyke became famous in 1961 thanks to his roles in Mary Poppins, Night at the Museum, and Bye Bye Birdie. Since then, he has had a long and successful career in the movie business.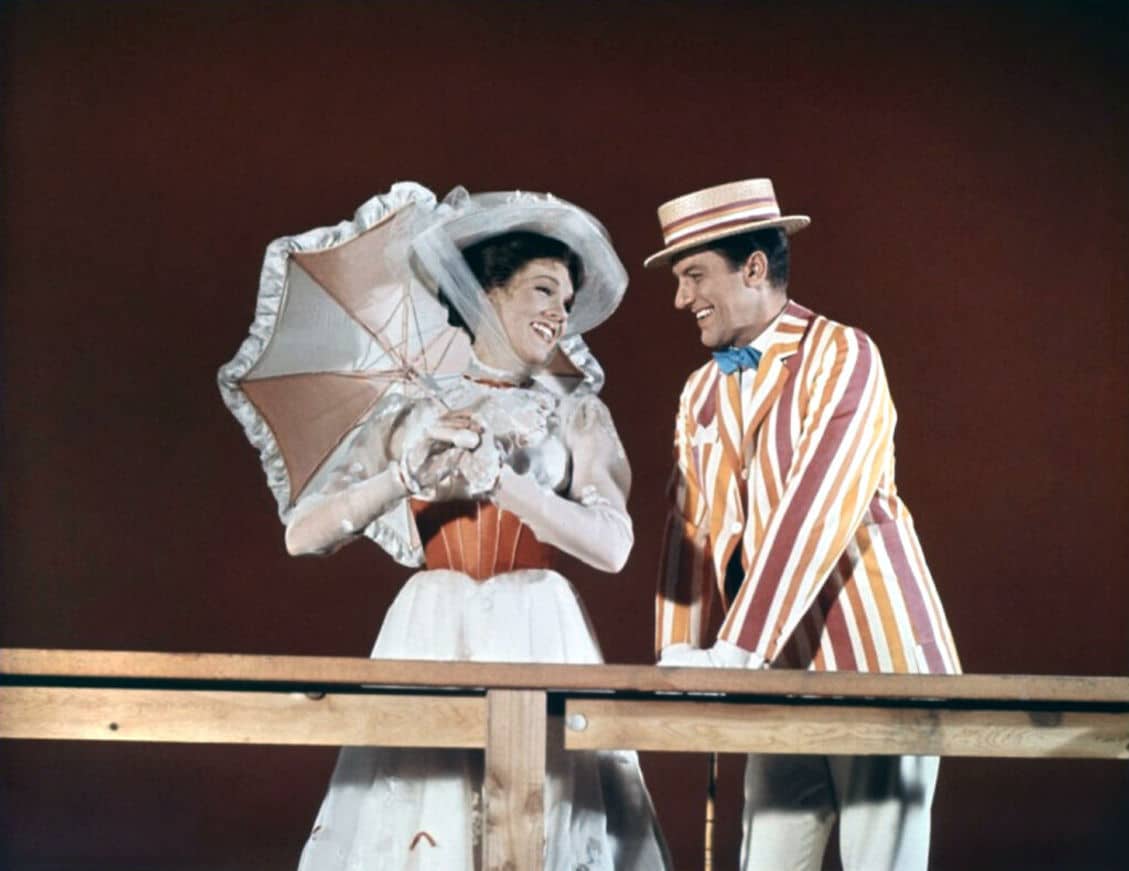 When asked about how his unmasking made him feel, the veteran in the field said that it's something he's used to.
You know what is fun now? We're on our third generation and I would get little kids who will see me and say, 'It's [his Mary Poppins character] Bert!' And I love that, that kids are just discovering those movies now. And it's great to be on a third generation.
We just have to love this guy!