Denzel said this about his close relationship with his mother Lennis, who died in June 2021 at age 97: "I don't know if I was her favorite, I gave her the worst time." '
Denzel Washington was sad because his mother had passed away.
On an episode of "The Late Show with Stephen Colbert," the 66-year-old actor talked about the death of his mother, Lennis Washington. She died in June 2021 when she was 97.
The actor who played Macbeth in Tragedy of Macbeth thanked host Stephen Colbert for his support and said, "A son's first true love is his mother. "A mother's last true love is her son, especially her first son," he said, then started to cry.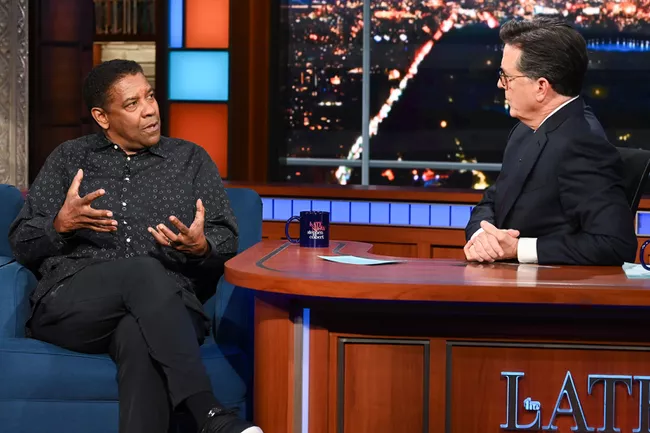 Denzel went on, asking for a tissue, "She was there for everything, and then she went home." When Denzel won Best Supporting Actor for his role in Glory at the 1990 Oscars, Colbert showed an old photo of the actor, his wife Pauletta, and his mother Lennis.
In the picture, the mother was standing next to her son, beaming with pride.
The winner of two Oscars said, "This is terrible! And I held back my tears during her funeral."
"What do you believe?" Colbert enquired. "I suppose I had it in reserve for you," he made a joke.
Lennis was born in 1924 in Harlem, New York, where she grew up. She married Rev. Denzel H. Washington Sr. in 1949, and they had three children together: sons Denzel and David, and a daughter Lorice. Lennis was a beautician who ran many salons in Mount Vernon, New York, where her family lived. She was also religious.
Denzel said this about their powerful bond: "I don't know if I was her favorite because I was the most difficult for her. I can confirm that." In the end, the actor told the audience to "hug" and "love" their closest loved ones while they still can.