Demi Lovato has said why she switched from using "they" and "them" to "she" and "her."
In 2021, the former Disney star made an announcement on Twitter that he or she was not a man or woman.
She wrote to her followers:
Today is a day I'm so happy to share more of my life with you all.

I am proud to let you know that I identify as non-binary and will officially be changing my pronouns to they/them moving forward.
Over time, though, Demi Lovato has become more comfortable with she/her and they/them pronouns.
This meant changing her Instagram pronouns to "they/them/she/her."
Demi Lovato has now said why she made the choice she did.
Watch Demi Lovato talk about why she changed her pronoun in the video below.
The "Cool for the Summer" singer said on the Sprout podcast that she has gone back to calling herself "she/her."
Lovato explained:
I've actually adopted the pronouns of 'she/her' again.

Especially last year, my energy was balanced in my masculine and feminine energy so that when I was faced with the choice of walking into a bathroom and it said 'women' and 'men'.

I didn't feel like there was a bathroom for me because I didn't feel necessarily like a woman. I didn't feel like a man. I just felt like a human.
Demi Lovato also said at the time that she changed her name because it made her "feel more feminine."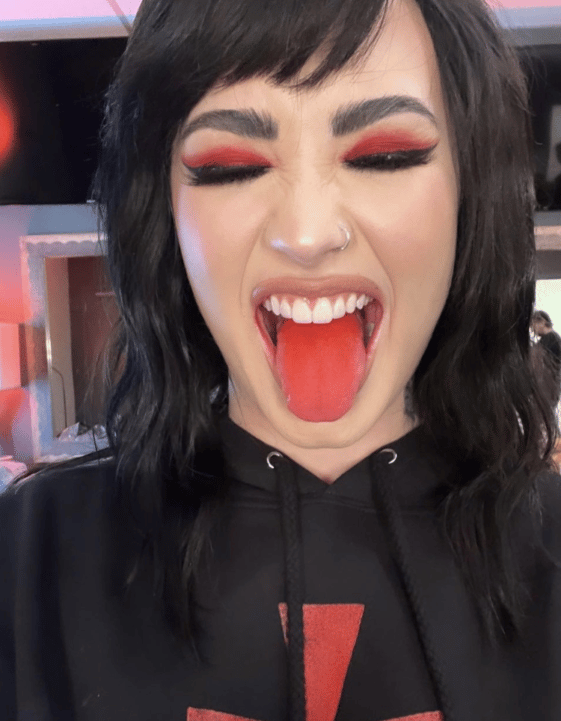 The 'Sorry Not Sorry' singer continued:
Recently, I've been feeling more feminine, and so I've adopted 'she/her' again.

But I think what's important is, like, nobody's perfect.

Everyone messes up pronouns at some point, and especially when people are learning. It's just all about respect.
She also talked about how she handles it when people mistakenly use the wrong pronoun to talk about her.
Lovato has said in the past that she didn't come out as non-binary because she was afraid of being "put in a box."
The former Camp Rock star also said that society needs to be more accepting of differences and not "exclude" people, no matter how they see themselves.
She said:
When I realised that, I thought, 'What are the ways that the patriarchy has been holding me back?'

And for me, it was putting me in a box telling [me], 'You are a female, this is what you're supposed to like, this is what you're supposed to do, don't dream bigger and don't speak louder'.