The Untold Story of a Stuntman's Journey
HBO's latest documentary, "David Holmes: The Boy Who Lived," sheds light on a lesser-known but poignant chapter in the "Harry Potter" saga. This film delves into the life and challenges of David Holmes, Daniel Radcliffe's stunt double, who suffered a catastrophic injury during the filming of "Harry Potter and the Deathly Hallows Part 1."
The Bond Between Radcliffe and Holmes
The documentary explores the deep connection between Daniel Radcliffe and David Holmes. Their relationship, strengthened through years of working closely on the Harry Potter set, takes center stage in this story of courage and resilience. Holmes's journey, post-accident, is a testament to the human spirit and its ability to overcome adversity.
What is "David Holmes: The Boy Who Lived" About?
"David Holmes: The Boy Who Lived" is more than a recounting of a tragic incident. It's a narrative of strength, survival, and the unbreakable bonds formed in the face of hardship. The documentary provides an intimate look into Holmes's life, featuring candid interviews with him, Daniel Radcliffe, and others who have been part of his journey.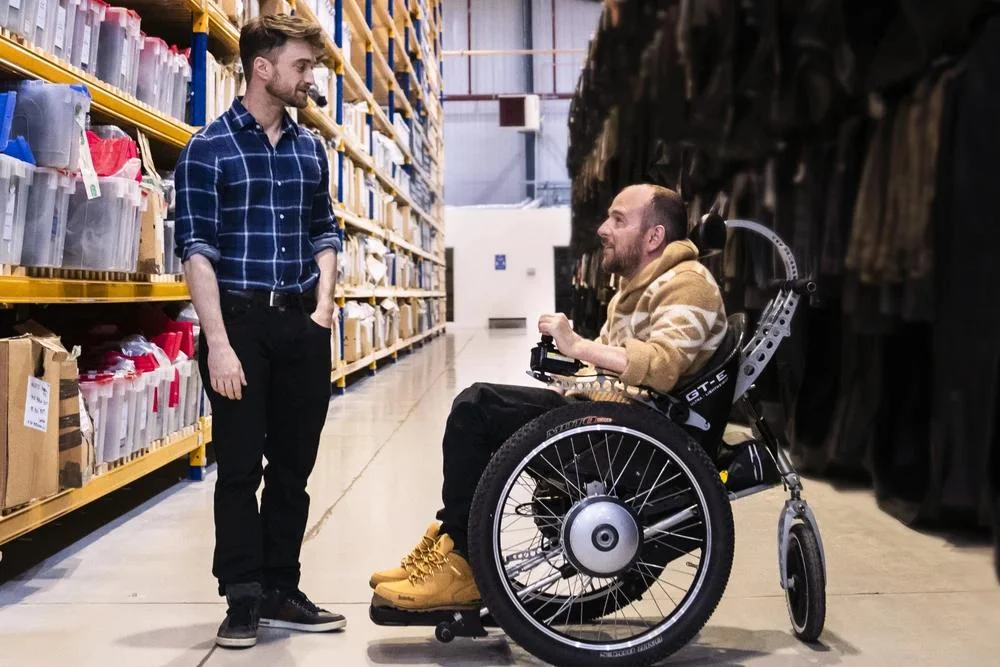 The Day That Changed Everything
During a rehearsal for a high-intensity flying scene in "Harry Potter and the Deathly Hallows: Part 1," Holmes was involved in a severe accident. A high-speed "jerk back" stunt, simulating the effects of an explosion, went awry, resulting in Holmes being violently propelled into a wall. This accident tragically broke his neck and left him paralyzed from the chest down, changing his life forever.
Holmes's Courageous Response to Adversity
In the documentary, David Holmes speaks openly about his experience for the first time. "I never told my story. I never really wanted to," he admits. His story is not just about the accident but also about his resilience and determination to face life's new challenges.
A New Perspective on Life
Radcliffe's immediate response to the accident, rushing to Holmes's side, highlights their profound friendship. Holmes's attitude post-accident is one of positivity and acceptance. He encourages his loved ones to hope for his happiness in his new reality, rather than longing for what might have been. "Don't make me feel like I'm constantly failing you for not trying to fix all the problems," he implores.
"David Holmes: The Boy Who Lived" is a moving portrayal of a man who faced unimaginable challenges and emerged with a spirit of resilience. His story, interwoven with the magical world of Harry Potter, offers a unique perspective on life, adversity, and the enduring power of human connections.