DC Studios fans can't wait to find out what CEOs James Gunn and Peter Safran have planned for the DC Extended Universe. A post on Instagram gives fans something new to look forward to. It showed a side-by-side comparison of Dave Bautista and Lex Luthor, which suggested that Bautista might be a good fit for Luthor. Bautista replied to the post by writing,
I never thought about that! And now I'm not going be able to stop thinking about it," leading fans to believe he could be down to take the role,
according to Yahoo Entertainment.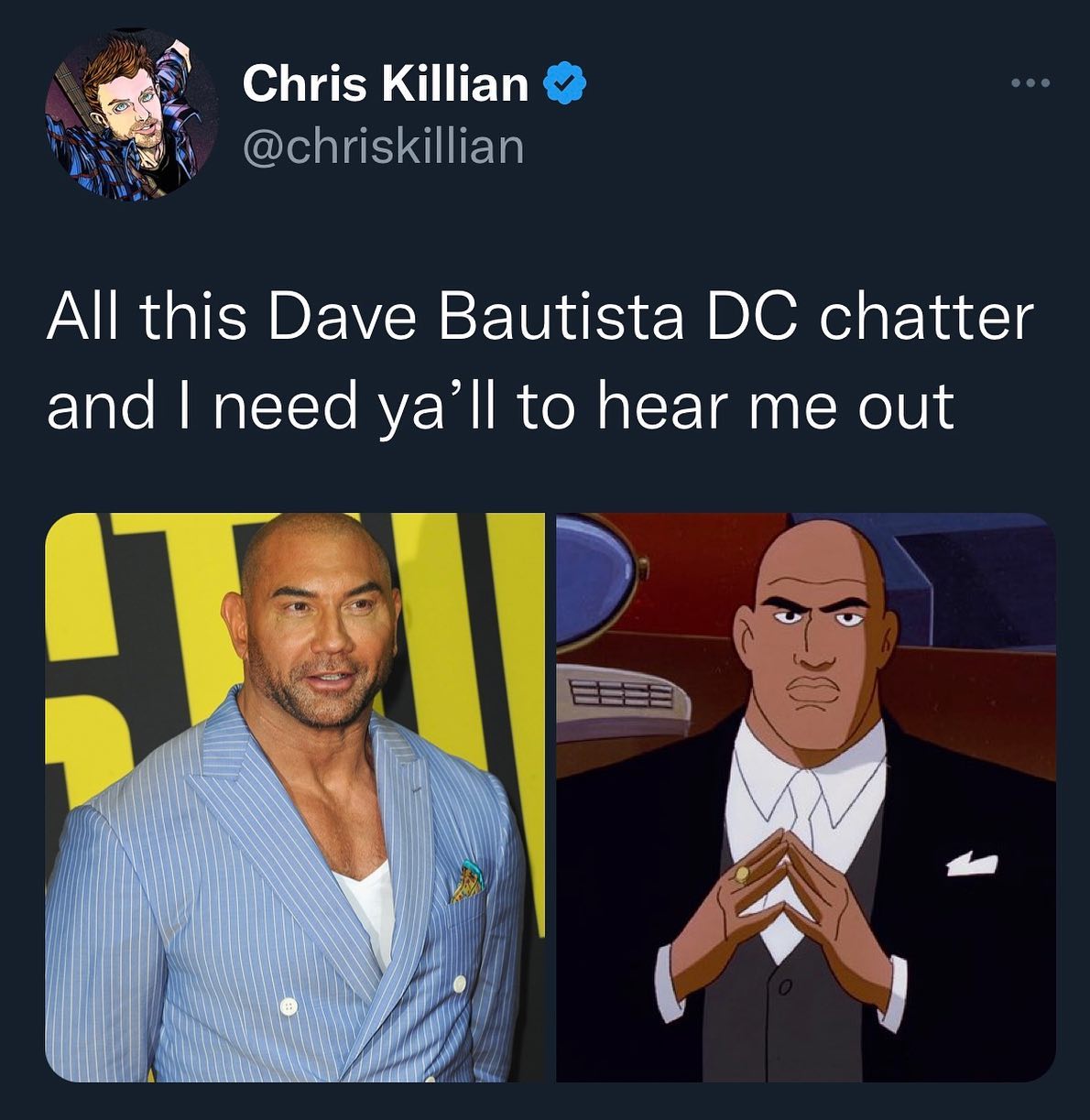 The former wrestler-turned-actor has been associated with Marvel as Drax the Destroyer in the upcoming Guardians of the Galaxy Vol. 3. The movie is set to come out in May of this year, so Dave Bautista will have some free time. Bautista has said in the past that he wants to be a part of the DCU, but he hasn't found a clear way to do so yet.
Many fans thought that Dave Bautista would be great as Bane because he had a background in wrestling. But Bautista said he no longer has the strength or stamina to be the right person to play the famous bad guy. DC is about to start a new era with James Gunn and Peter Safran at the helm. Bautista says that one has to be able to plan 15 years ahead, and he doesn't think he can keep playing Bane for that long.
Dave Bautista has said that he doesn't want to play Bane, but he seems very interested in playing Lex Luthor. Jesse Eisenberg played the role for the first time in the DCU in the 2016 movie Batman v. Superman: Dawn of Justice. Gunn and Safran seem to be taking a few early Zack Snyder movies out of the DCU's timeline, which makes it unlikely that Eisenberg will play the role again.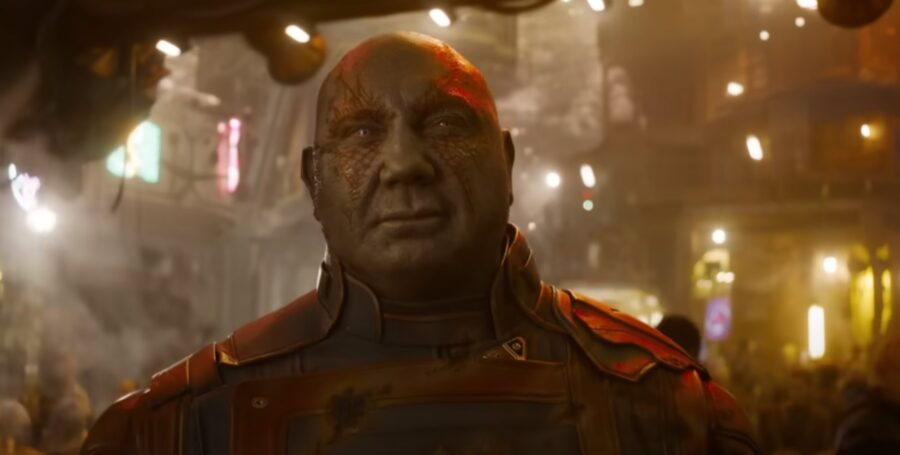 Also, since Henry Cavill is no longer playing Superman, it's possible that Lex Luthor could be played by someone else. In the DC Universe, the well-known supervillain quickly became a fan favorite. Since Dave Bautista is likable, he would make a great villain. However, we will have to wait and see what the next Superman movie has in store for us.
For now, people who want to see Dave Bautista on the big screen can look forward to a few exciting projects.
Guardians of the Galaxy Vol. 3 will be out soon, and Dave Bautista will play Drax the Destroyer, a warrior with a grudge. Bautista was most recently in Knock at the Cabin, a movie by M. Night Shyamalan.
Dave Bautista is known for his acting now, but he started out as a professional wrestler. As a wrestler, he was very successful. During his 10-year career, he won six world championships. When he started acting, he was able to bring that same grit and determination to the big screen. This made many fans think he would be a great addition to the DCU.