When Amy and her husband, Darren Le Gallo, met for the first time, they were both attracted to each other, but they were already in relationships. But what is meant to happen will always happen, and they show that true and lasting love always requires sacrifices and compromises from both sides. As it turns out, sometimes a single sacrifice can have an unimaginable outcome.
Amy Adams and Darren Le Gallo first met in a class for actors.
While taking acting classes, Amy Adams met her future husband. The two became friends quickly and often worked on scenes together, but it took them about a year before their friendship started to turn into something more.
I had another boyfriend, and Darren was dating some girl — I did scenes with him, and I liked him and thought he was really sweet,
Adams recalls.
In the picture below, they had been dating for one year.
In 2002, they went on their first date and started spending time together outside of school. Adams laughs when he thinks back on those times.
He demanded that we go out on a date. He said, 'I know you're getting over this [other] guy, but I'm taking you out on Wednesday,' and I was like, 'And so you are!'
The two of them started dating right away.
As their relationship began to grow, Adams' career began to move quickly forward. She started to be in one great movie after another over the next 10 years. Adams and Darren Le Gallo still found time to fall in love, get engaged, and have their only child, a daughter named Aviana Olea Le Gallo, in May 2010.
Darren Le Gallo gave up acting to help Adams' career.
As Adams's career started to take off in the late 2000s, she insisted that she and her husband were not in competition.
He's not competitive with me,
she said.
He has a wonderful talent, and there aren't many people in the world who are like that, where he doesn't see my success as his failure.
Le Gallo gave up his career as an actor to help his wife.
She then praised Le Gallo's bravery by saying,
He has sacrificed a lot. But he travels with me and helps to keep the family together, and I really do appreciate that. But I don't value it because he's a man doing it, I value it because he's my partner. My husband is an extremely competent caregiver.
The couple keeps the spark between them going strong.
Le Gallo stopped being an actor and went back to his first love, which was painting. In 1996, he got a Bachelor of Arts in painting from Abilene Christian University in Texas. He has a unique collection of paintings that he posts on Instagram. Adams told Little London that her family was her top priority when they talked about it:
I'm having such a beautiful time with my husband and our daughter that any project I choose has to be one that I truly feel compelled to do.
How did your first date with your significant other go? How did you meet? Tell us about your love story below; we want to feel the butterflies!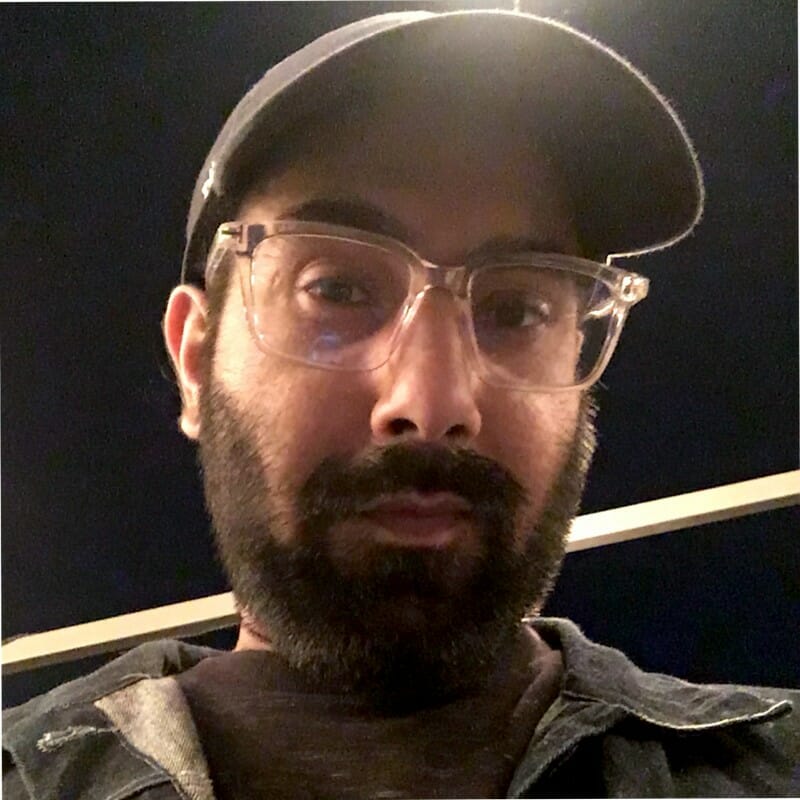 Fascinated by everything that goes beep. Strong passion for music, tech, and all things Marvel.