Because of the liquidity crisis, his company is going through, the CEO of the crypto giant FTX has lost 16 billion dollars of his personal wealth.
Bloomberg says that 30-year-old Sam Bankman-Fried, who once said that his cryptocurrency company would one day be big enough to buy Goldman Sachs, will see his wealth drop to $1 billion after his competitor, Changpeng Zhao's Binance gives him a bailout.
The 94 percent drop is the biggest drop that billionaires have ever seen in one day.
One FTX token was worth almost $20 earlier on Tuesday, but it is now worth just over $5, which is a drop of more than 75%.
One Bitcoin token, on the other hand, is worth $18,480.21 at the moment. Bitcoin is the most popular digital currency.
Zhao, 45, gave the impression on Twitter that he was happy that his competitor, FTX, had failed by criticizing FTX for using its own cryptocurrency as more than $16 billion in collateral for another company owned by Bankman-Fried.
'Two big lessons: Never use a token you created as collateral,' Zhao wrote following news of the bailout. 'Don't borrow if you run a crypto business.'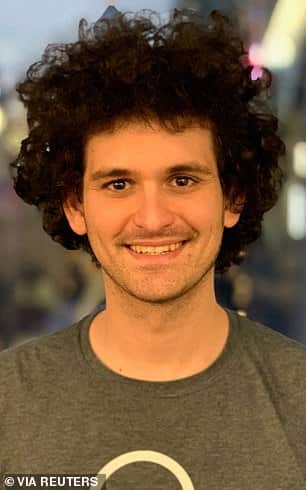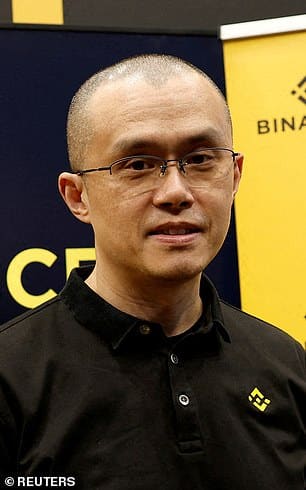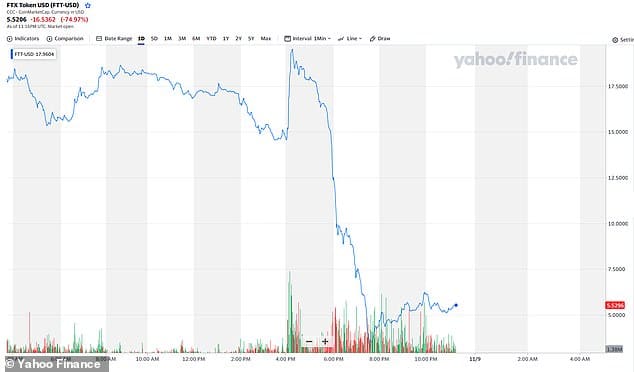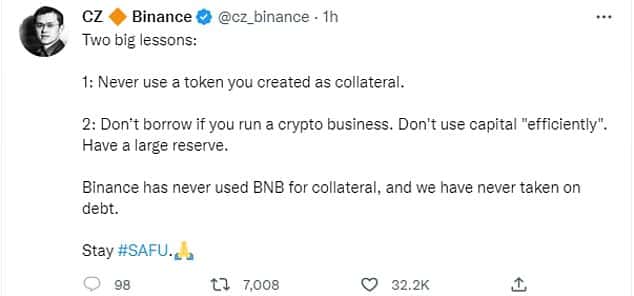 Many people think of Bankman-Fried as one of the most important people in the cryptocurrency market. At one point in his life, it was thought that he was worth $26 billion on his own.
The young billionaire has been in the news because he said he would change the world by giving millions of dollars to good causes and charities.
According to Bloomberg's Billionaire Index, Bankman-Fried had a 53% stake in FTX worth approximately $6.2 billion.
But most of his wealth came from the crypto trading company he started, Alameda Research, which is where he made most of his money. 7.4 billion dollars of his total wealth came from this business.
On Friday, it was said that FTX's FTT token made up about 25 percent of Alameda's total assets, which were worth $14.6 billion, and that another token called "FTT collateral" made up $2.16 billion of those assets.
As a result of the news, Zhao said that his company would sell all of its FTT. This caused the value of the token to drop by about 80%.
Along with the value of FTX, the value of Alameda is expected to drop to $1. People who put money into the cryptocurrency trading house are worried because it's not clear if Zhao will also save Alameda in addition to FTX.
The next morning, on Tuesday, Zhao tweeted that FTX had asked for help because it was having a lot of trouble getting money.
'There is a lot to cover and will take some time,' Zhao said of the takeover. 'This is a highly dynamic situation, and we are assessing the situation in real time.'
'Binance has the discretion to pull out from the deal at any time,' he noted. 'We expect FTT to be highly volatile in the coming days as things develop.'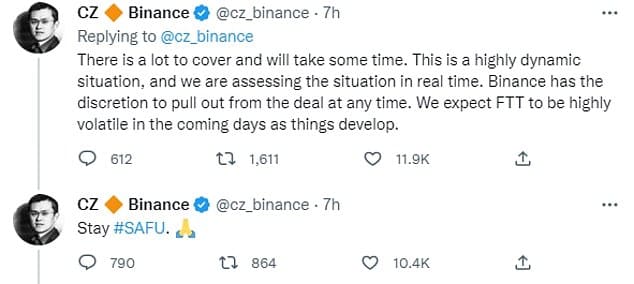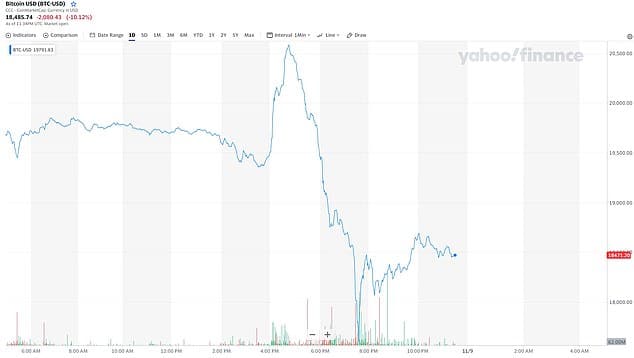 Bankman-Fried said on Twitter that he was sorry for what had happened and that it would take some more time for the dust to settle.
He assured investors that they would be safe during the bailout process and thanked Zhao and Binance for saving his company.
Zhao is the richest person in the cryptocurrency market. With the recent addition of FTX to Binance, his empire is likely to grow.
Zhao's wealth went from a high of $97 billion in January to a low of $10 billion over the summer, a sharp drop. Since then, Zhao's wealth has made a small comeback. At the moment, it is thought that he is worth about $16.4 billion.
Bankman-wealth Fried's has gone down by 66 percent since it reached its all-time high of $26 billion in the spring.
In April, he gave $16 million to super political action committees (super PACs), making him one of the biggest donors to outside groups. He also said that he plans to give more than $100 million to Democratic candidates in the next presidential election.