It is never too late to start a new hobby. Since most of us are spending more time at home, now is the best time to do it. Try cross-stitching and see if you like it. It is easy and repetitive, so it is the perfect pastime to help you take your mind off things. Check out the awesome projects that will convince you that it is not boring.
The r/CrossStitch is a place where talented stitchers come together and share their amazing projects. Their works prove that embroidery can be fun too. You can scroll down to see their masterpieces for inspiration.
"Came across this on Facebook… it took him 20 years to finish this periodic table of elements"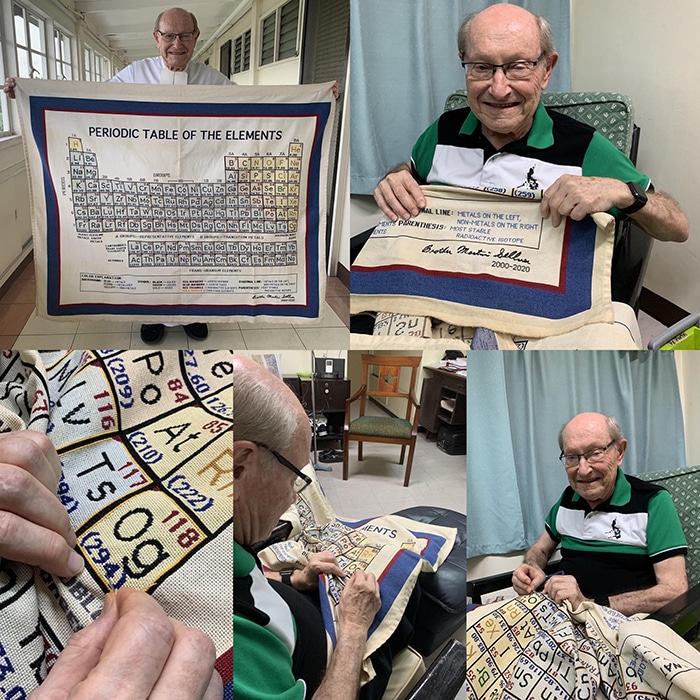 "1 year ago this Saturday I came home with an empty cat carrier after helping to release my best friend from a 2-year battle with terminal cancer. I worked on this piece through tears that week, and just got the frame back in time to hang it in his memory for the one-year anniversary."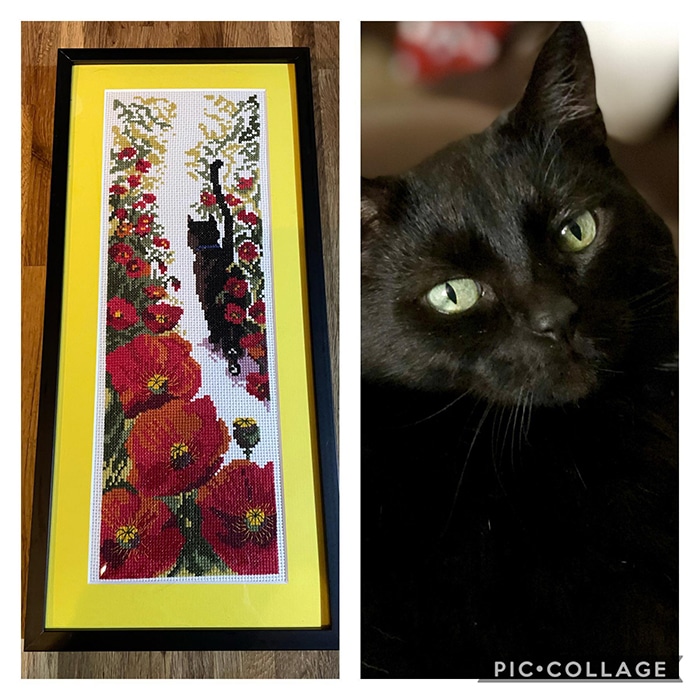 "My 6-year-old has been getting in on the cross stitch hype in my house too. He's so proud, he wants to show his progress off to everyone!"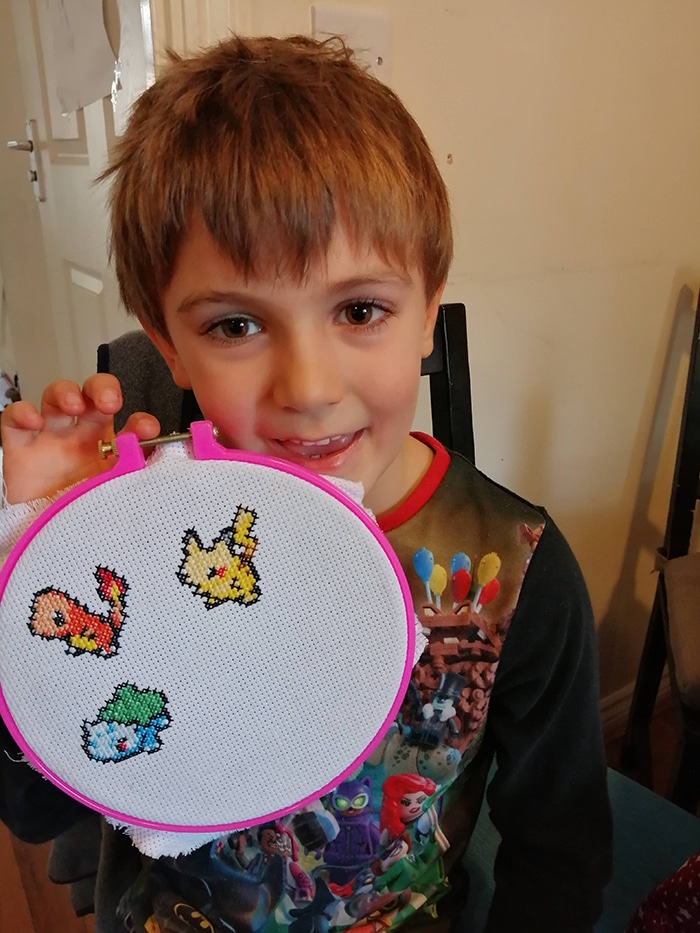 "Schrödinger's cat glow in the dark is finished!"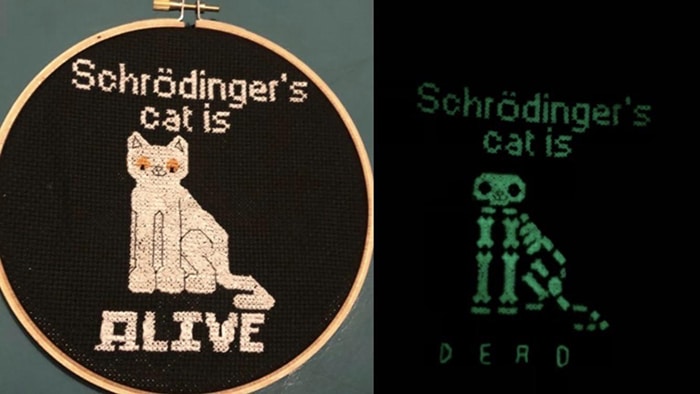 "Today I ironed my mega-cat project & it's in the mail to my aunt!"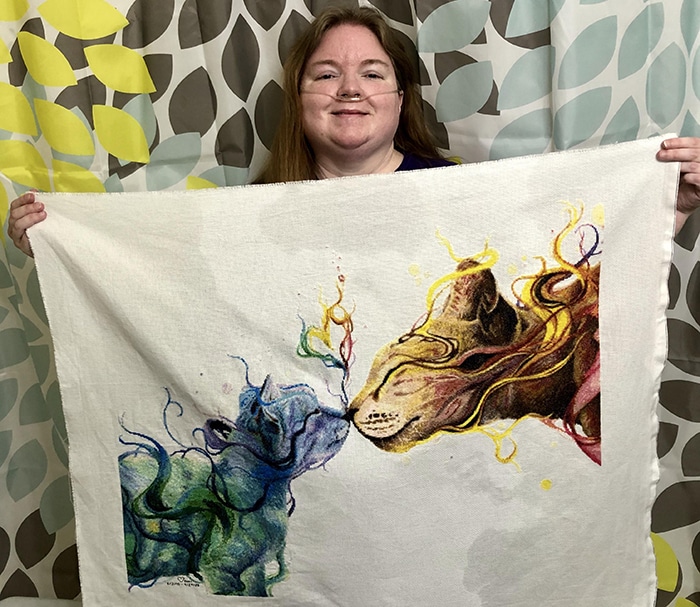 "Day 5 of quarantine, I've run out of fabric and have had to resort to cross-stitching this old strainer. Turned out pretty good I think!"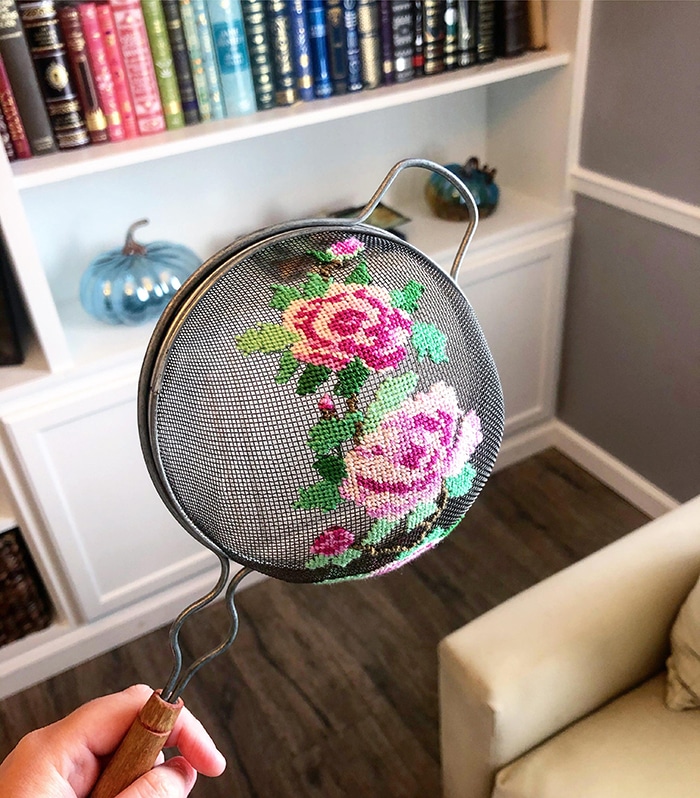 "Literally took blood and tears, but I am very proud of my first project"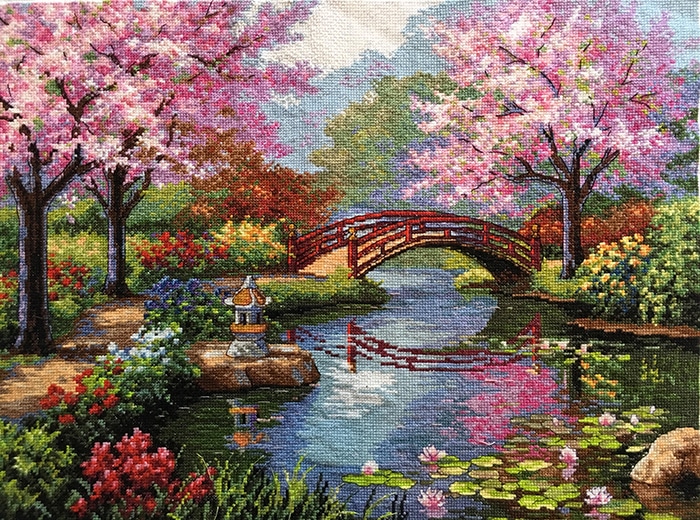 "Finally got around to finishing this one!"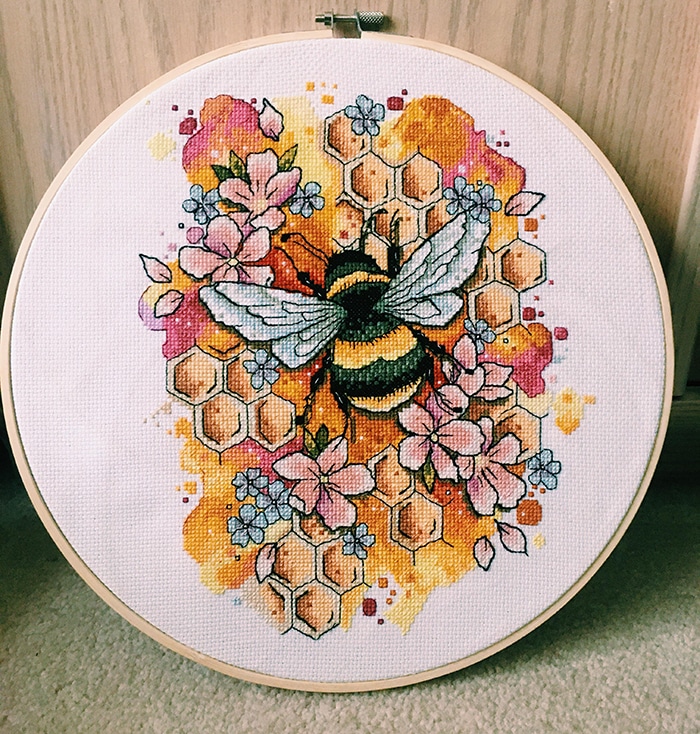 The members of the r/CrossStitch will prove that cross-stitching is more than just a hobby.
The community has over 200K members. The forum serves as an online collection of its talented members' impressive works, but it also hosts discussions, giveaways, and contests. A Reddit user u/ramintake won the Best Project Award with her entry.
"I stitched the representation of the quarantine mood"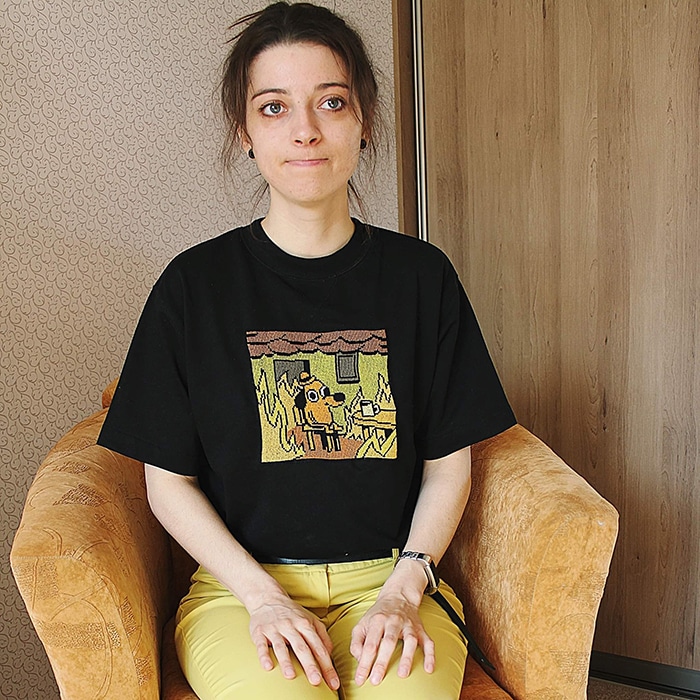 "300 stitches every day should do it"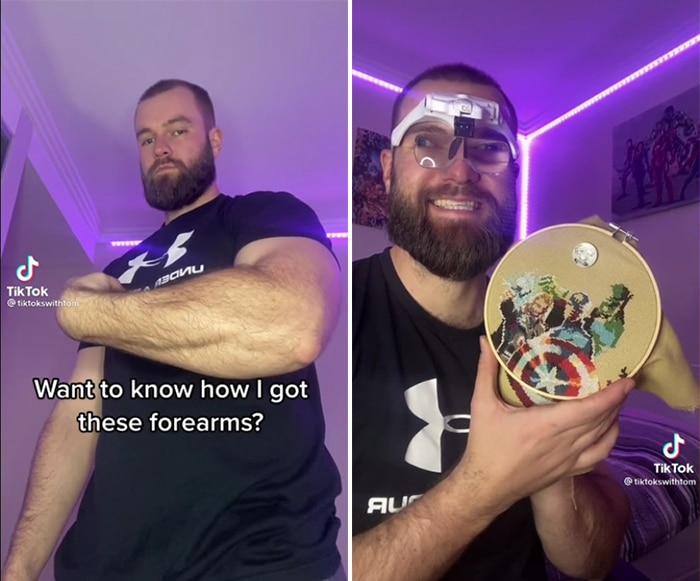 "I completed my ocean triptych today!"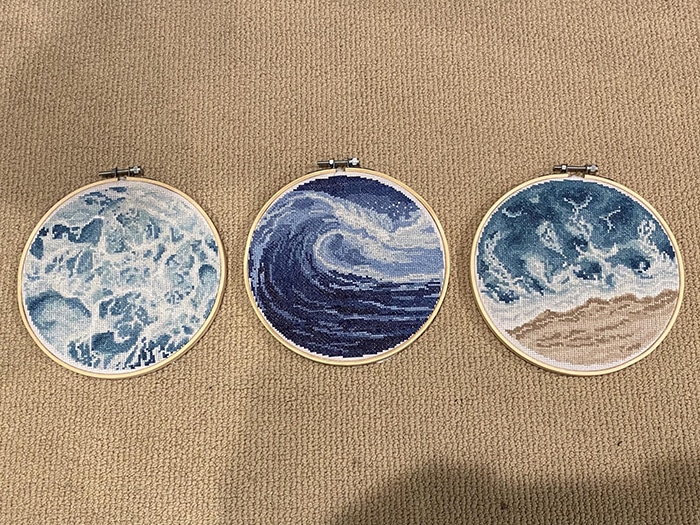 "Over 5,000 hours and 3+ years in the works. My mother finally completed her Counted Cross-stitch with 606,875 stitches."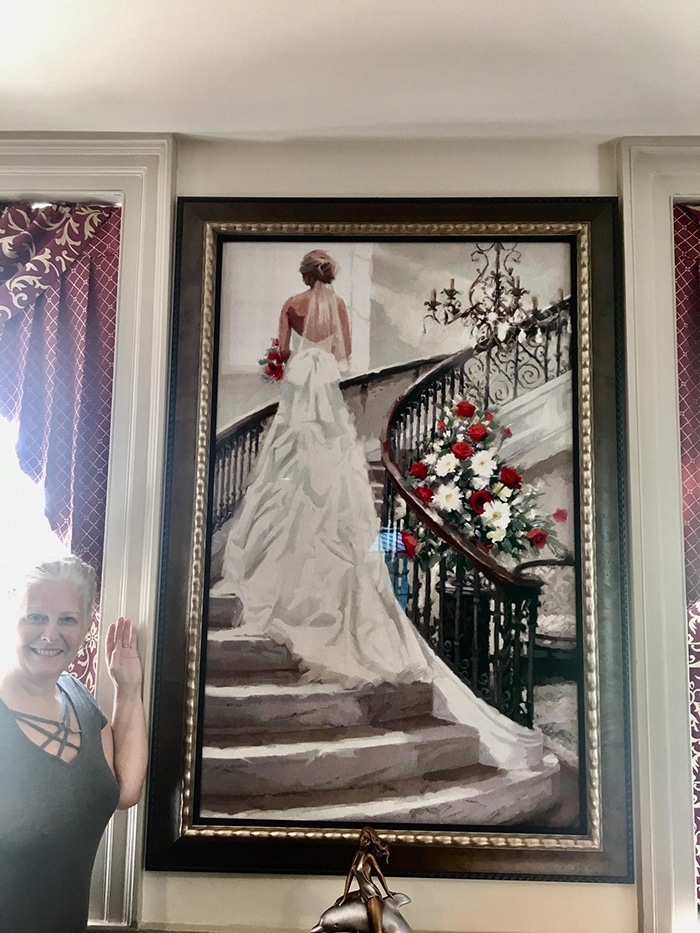 "Done and dusted just in time for my best friend's birthday! Pattern by Olga Lankevich"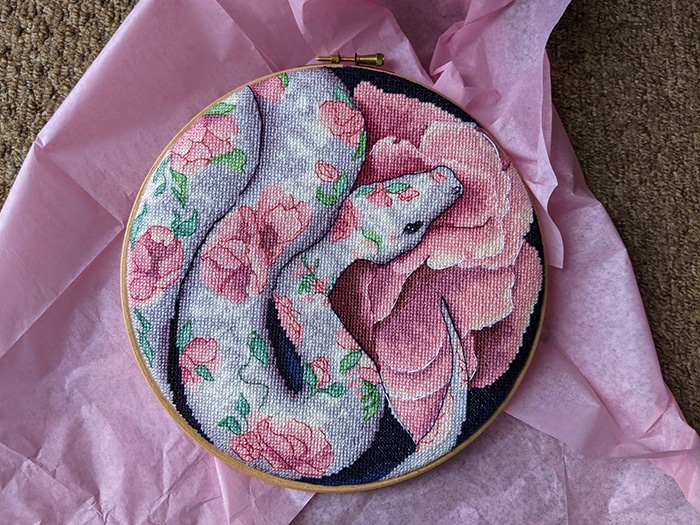 "Cross-stitching on a plane…"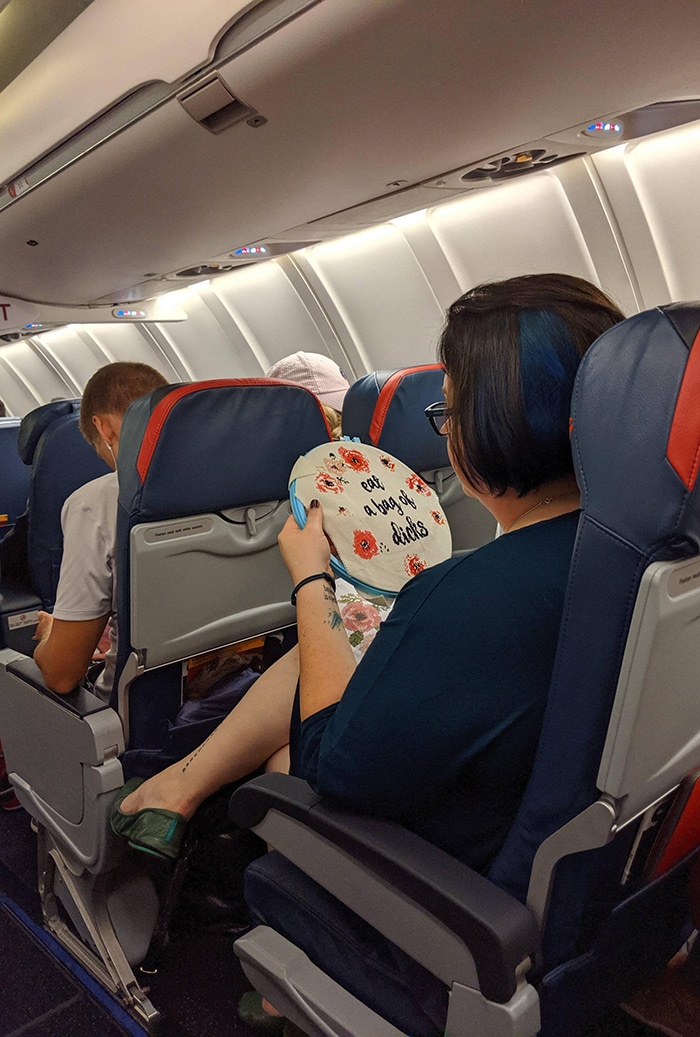 "A 2020 update: lost the boyfriend but kept the cat. Priorities."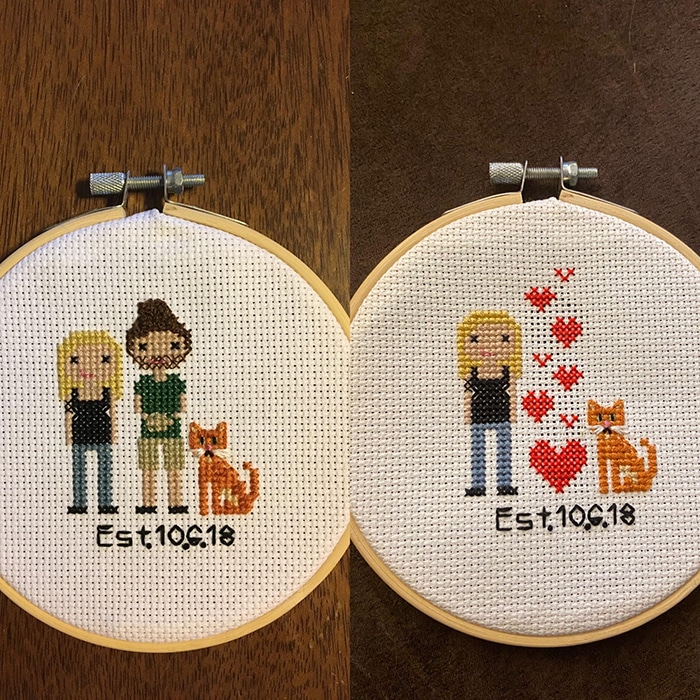 "I did this for my boyfriend who is a gynecologist."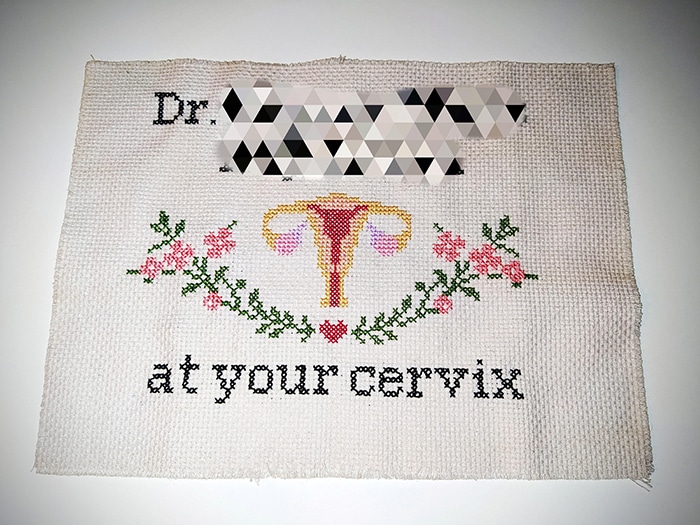 "My grandmother's senior portrait!"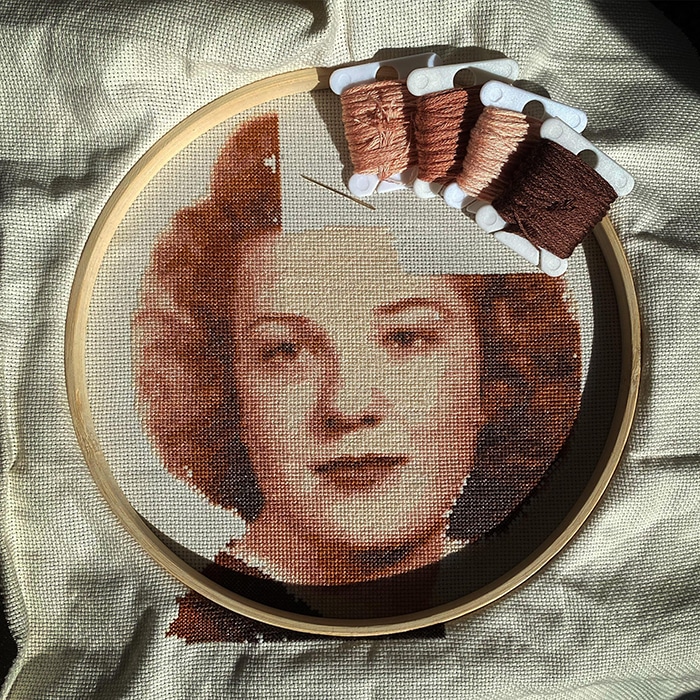 "Halfway down, 'Spanish lace' by Riolis. Stitched 1 over 1 on Monaco."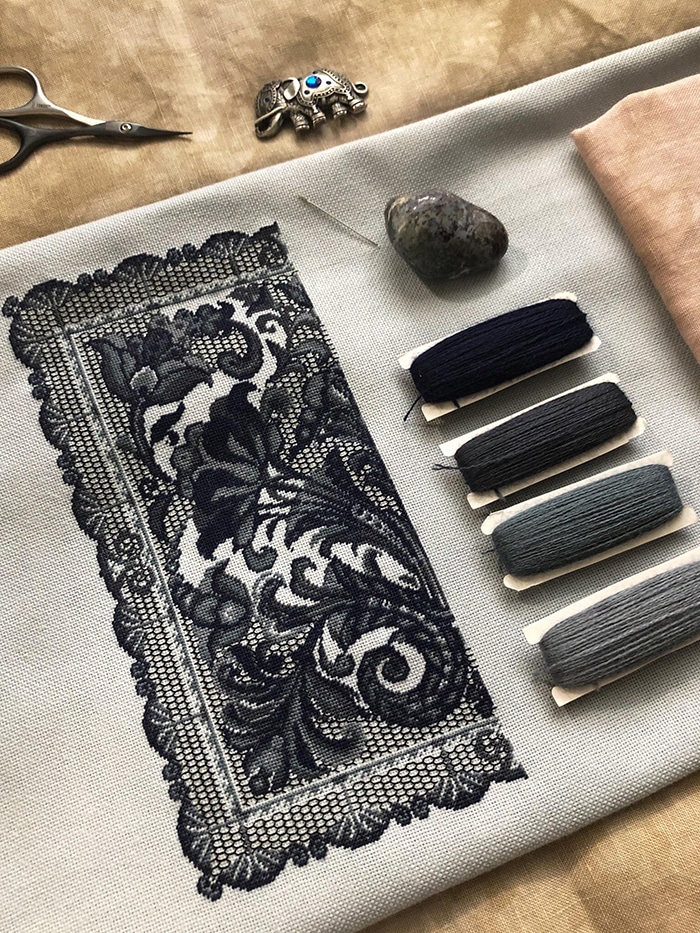 "A few months ago I posted that I was cross-stitching my old cats for mum's Christmas present – cat 2/3 is complete! Sadly we lost this guy to old age while I was making this, but the process of stitching him was very therapeutic. Pattern by me using pixel stitch."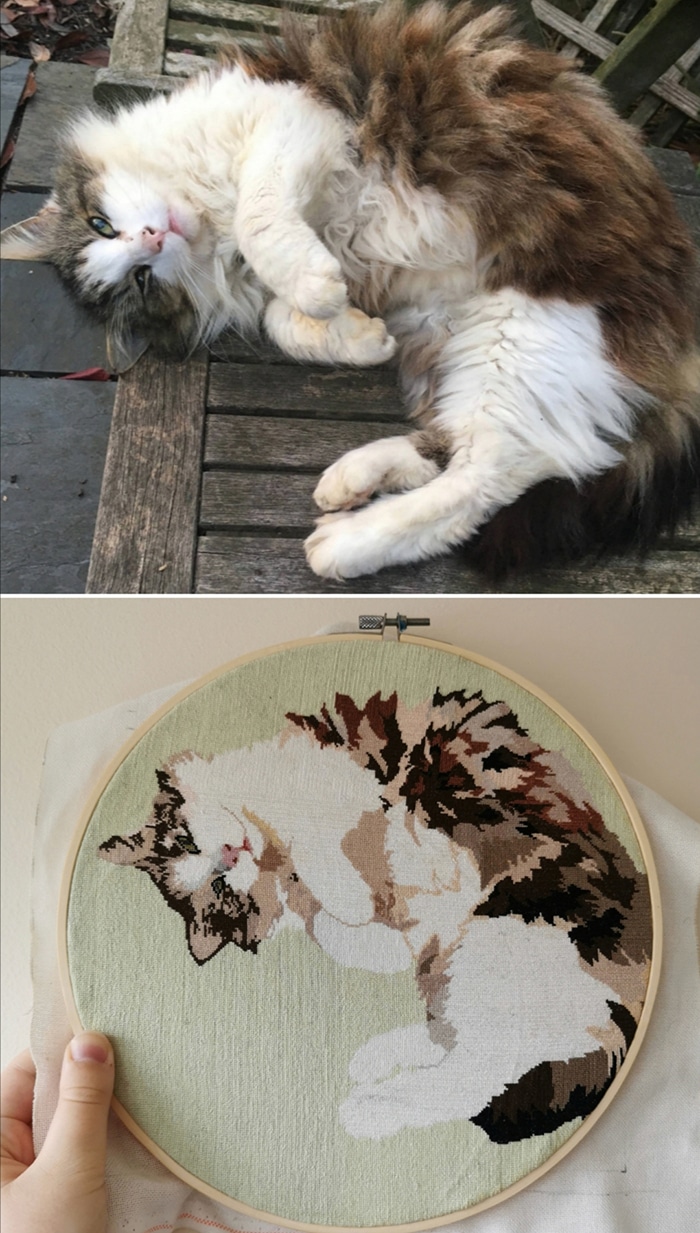 "I just started a new job where I (Annie) sit between an Ann and an Anna. So I self-drafted a direction sign"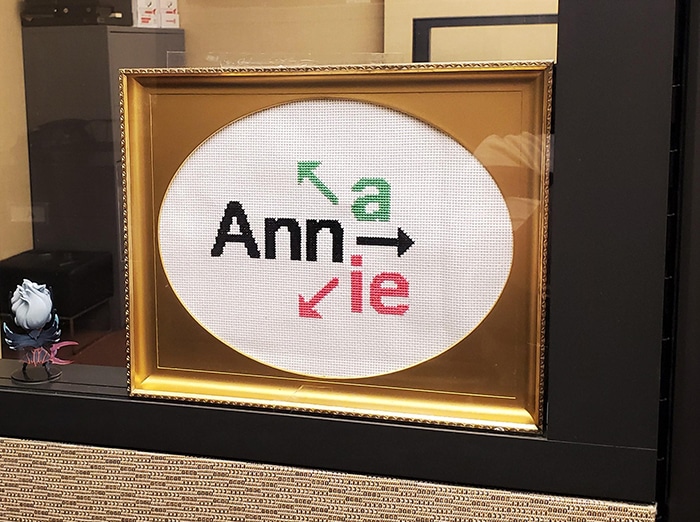 "So I finished my summer stitching project a little early"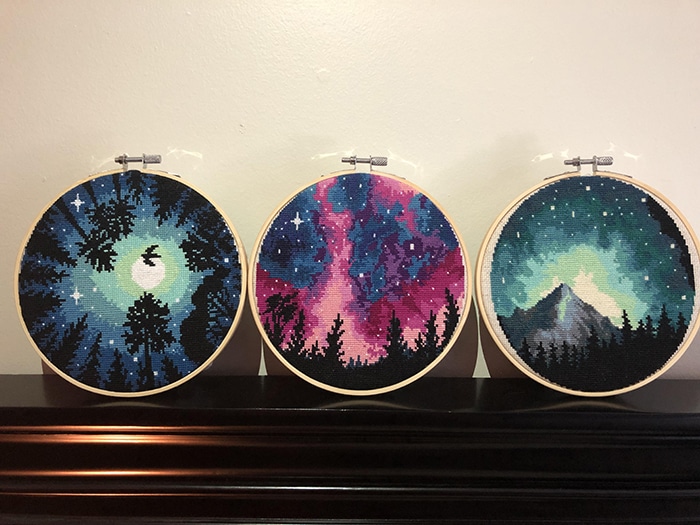 "It took me two and a half years! Gamer Nouveau by Gecko Rouge."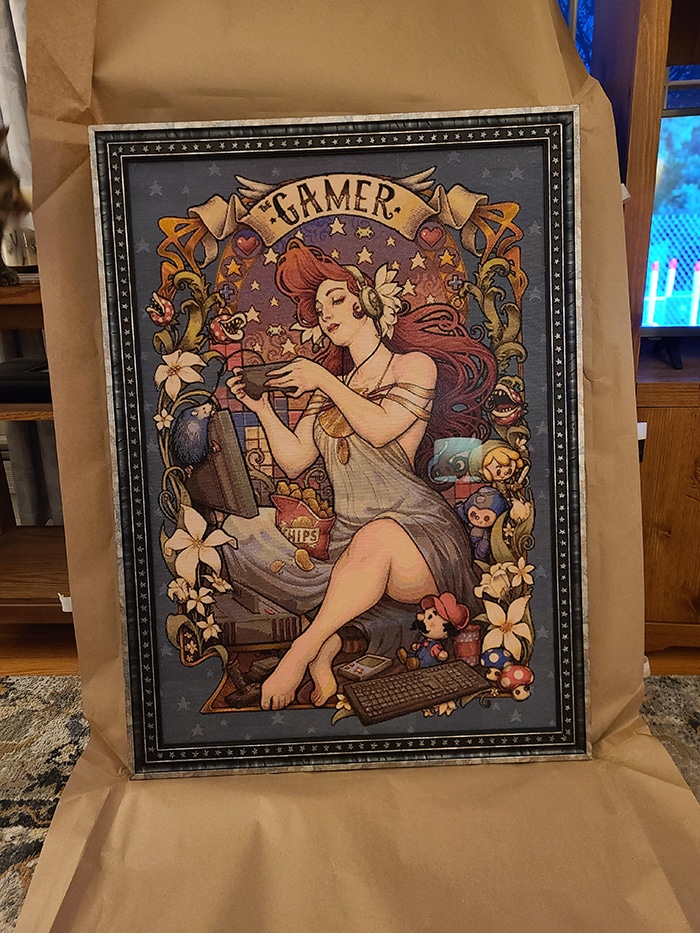 "I'm terrible at starting huge projects but never finishing them. This one was the first "big" piece I ever completed and it took four years! I'm particularly proud of the shawl."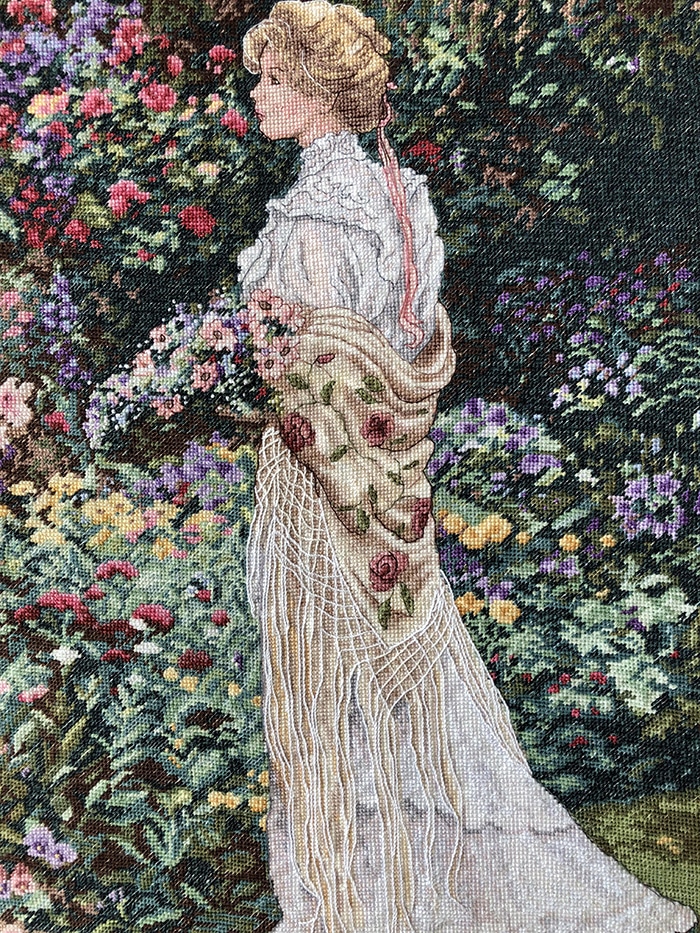 Social Distancing Romance.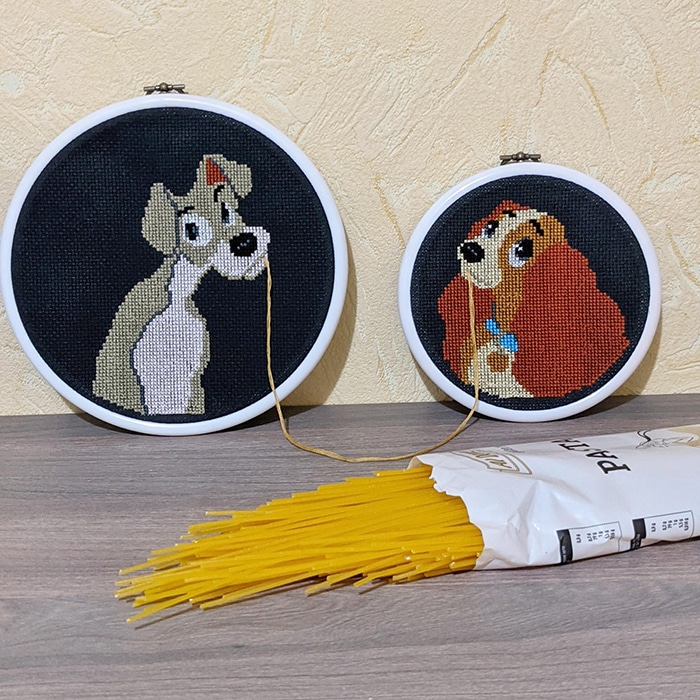 It is a version of the meme "This Is Fine" which features a dog sitting calmly at a kitchen table as massive flames consume the room. It was in one of the six panels of On Fire. She had a deeper reason for recreating Green's illustration.
"I find it really interesting when things that have existed purely online receive a physical body and become real offline, too. I made the 'this is fine' project during the first lockdown in my country, a time when this picture encapsulated the uncertainty of the situation and the sliver of positivity and hope we all tried to hold onto, telling ourselves precisely that it's fine."
"Everyone loves a good before & after backstitching, right?"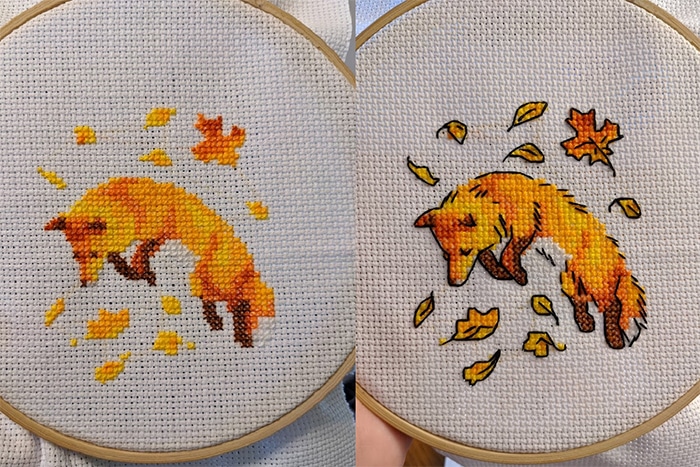 "My beautiful raven is finished! Sooo happy with how this piece turned out. I hope you enjoy looking at it as much as I do!"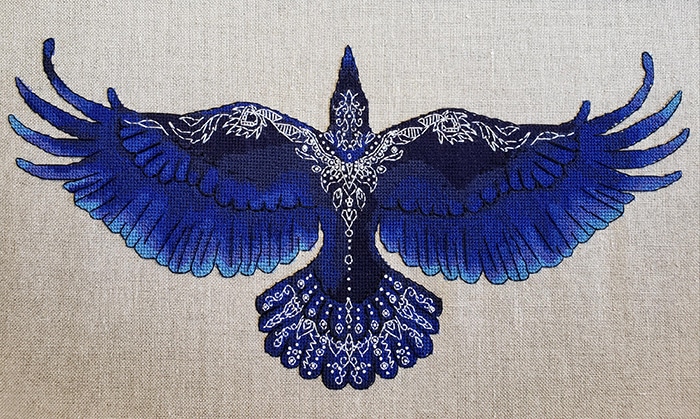 "Update: The day he proposed"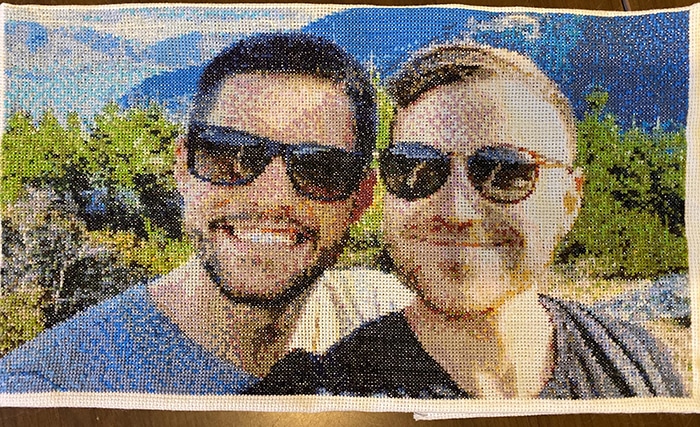 "Hi to all! I'm a 27 yo cross-stitcher and I'm proud to show you my first big completed project with backstitch. I think it's still not perfect, but I really adore my result. Pattern "Purring on the roofs" by CutePatternsByMaria"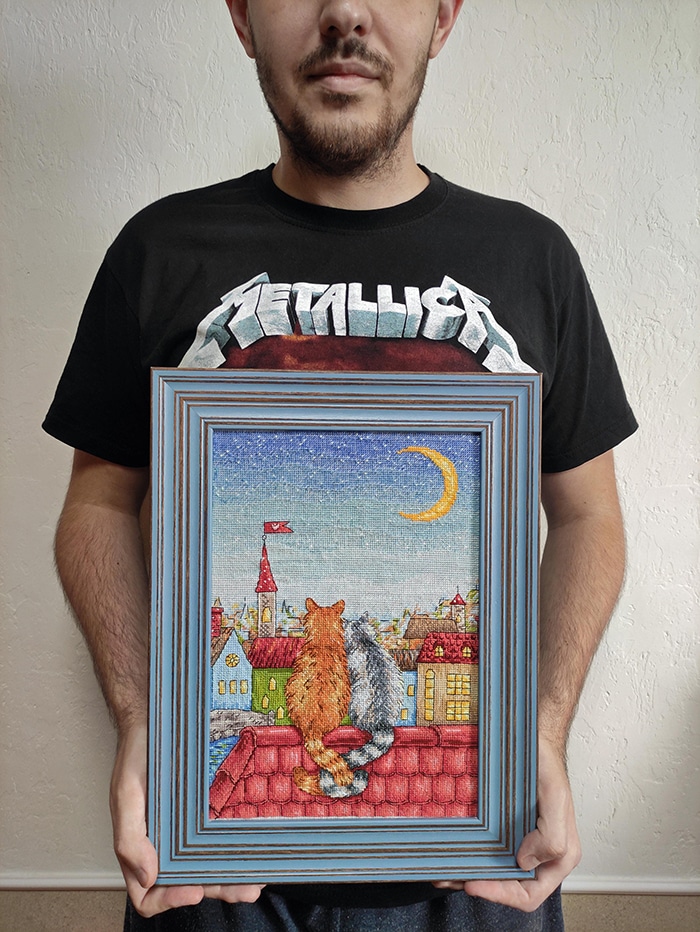 "1.5 years later and I am finished!"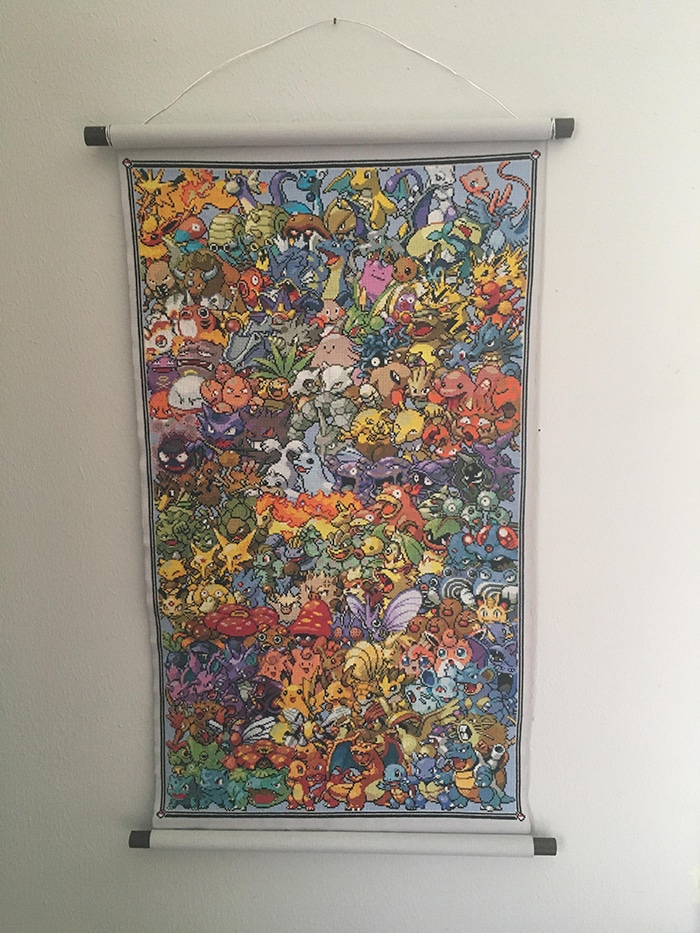 "I made blackwork Kyoshi for my best friend! (self-drafted)"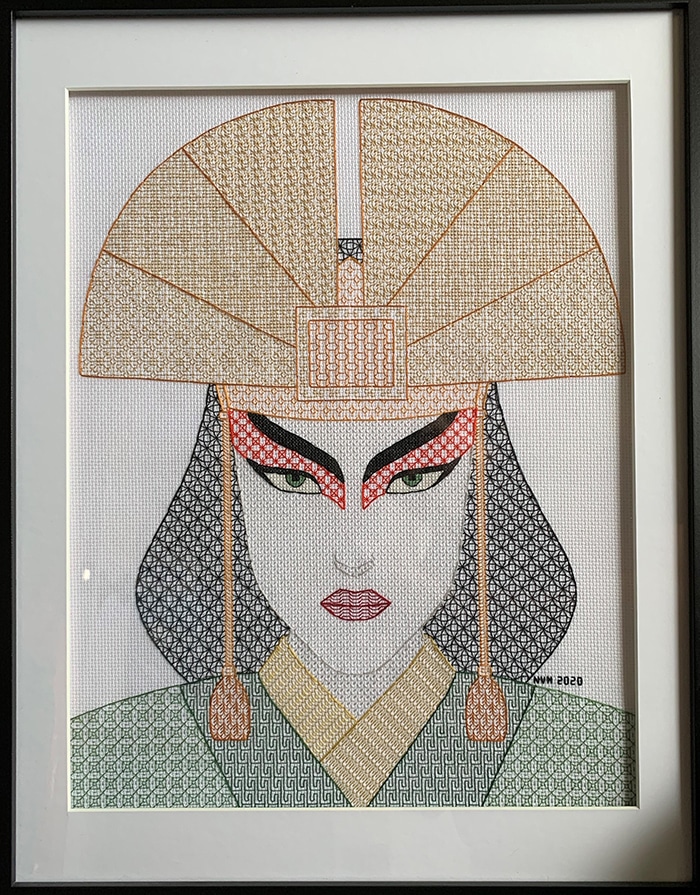 "My very first finished & framed project, even though I've been stitching for about 25 years"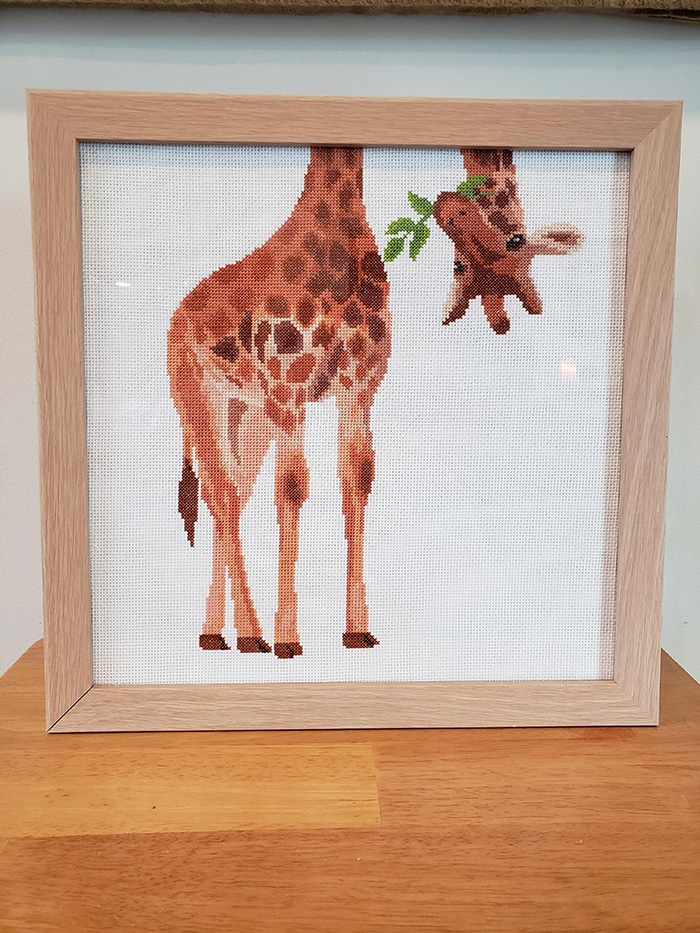 "Disney Stained Glass project, complete! Still can't believe that I did this!"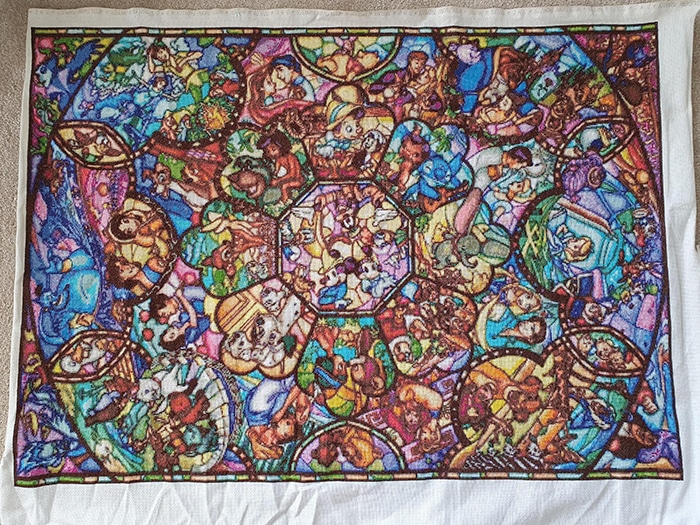 "My first cross stitch ever. Bought this pattern close to my place. Don't judge!"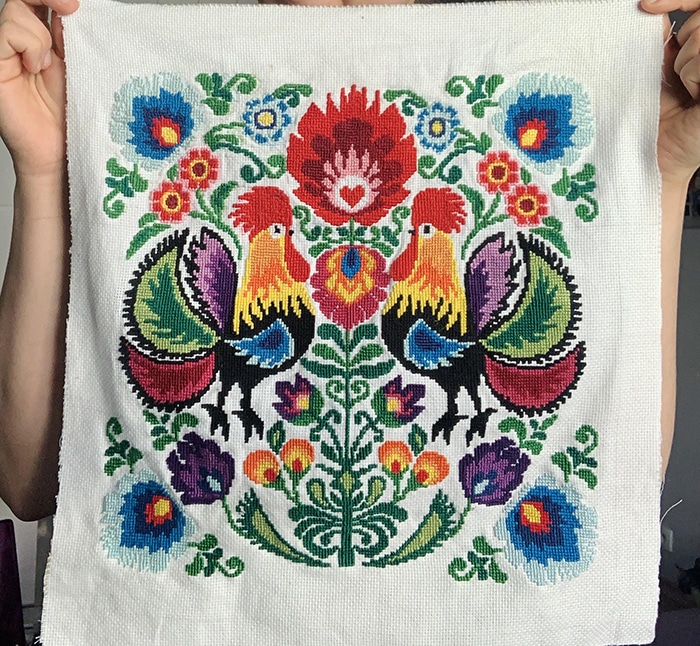 "Got back into stitching after a long break, finished this beauty last night"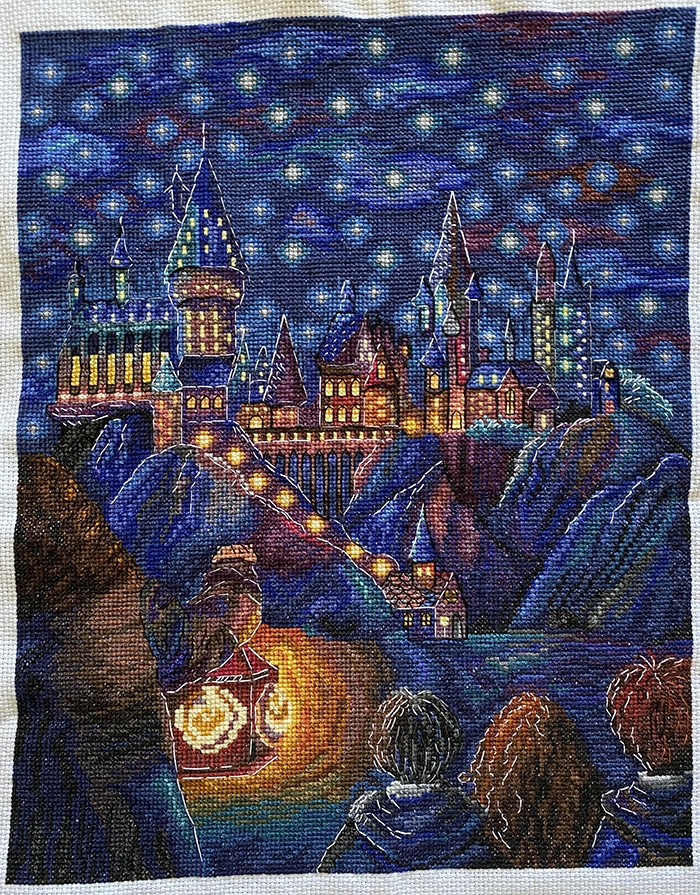 Their works prove that embroidery can be fun too.
"My trio of US national parks"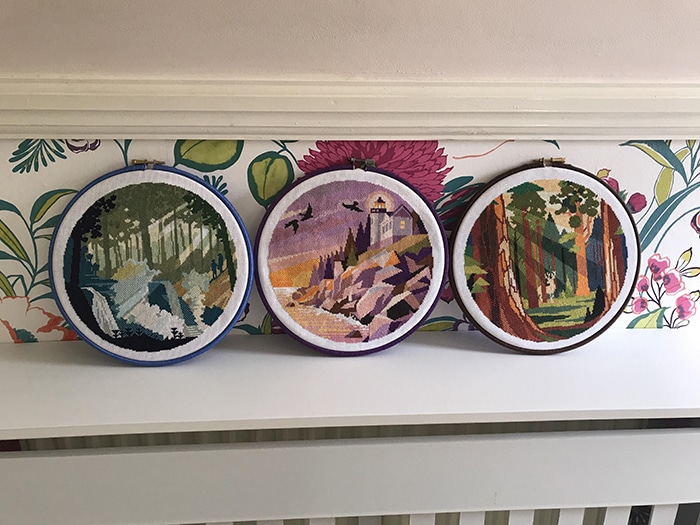 "I made a thing! Self-drafted"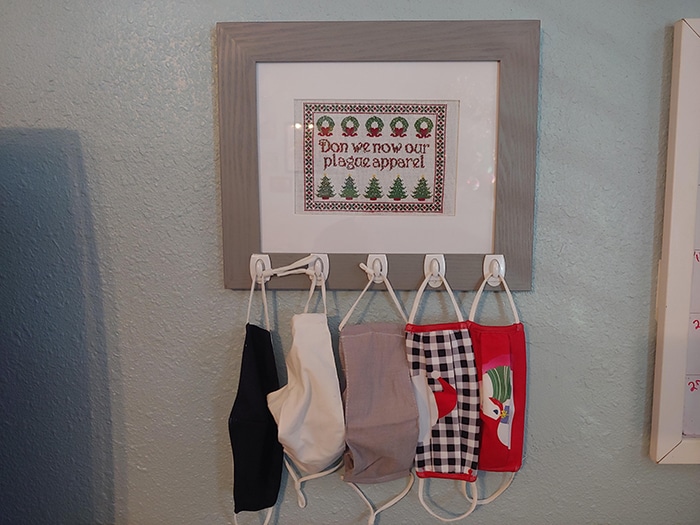 "This is a wedding gift for my future daughter-in-law. It says what her name will be when she marries my son & their wedding date. (Her middle name means cherry blossom) The cross belonged to my late husband. She asked my son if his dad would've liked her. He would've loved her."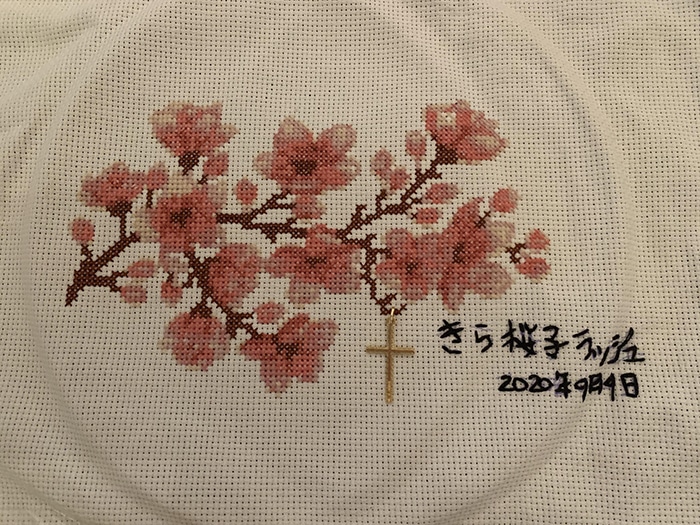 "My first Everest. This took 4+ months and 100 headaches, but I have finally finished the first big project I've started. I can't wait to give it to my mum!"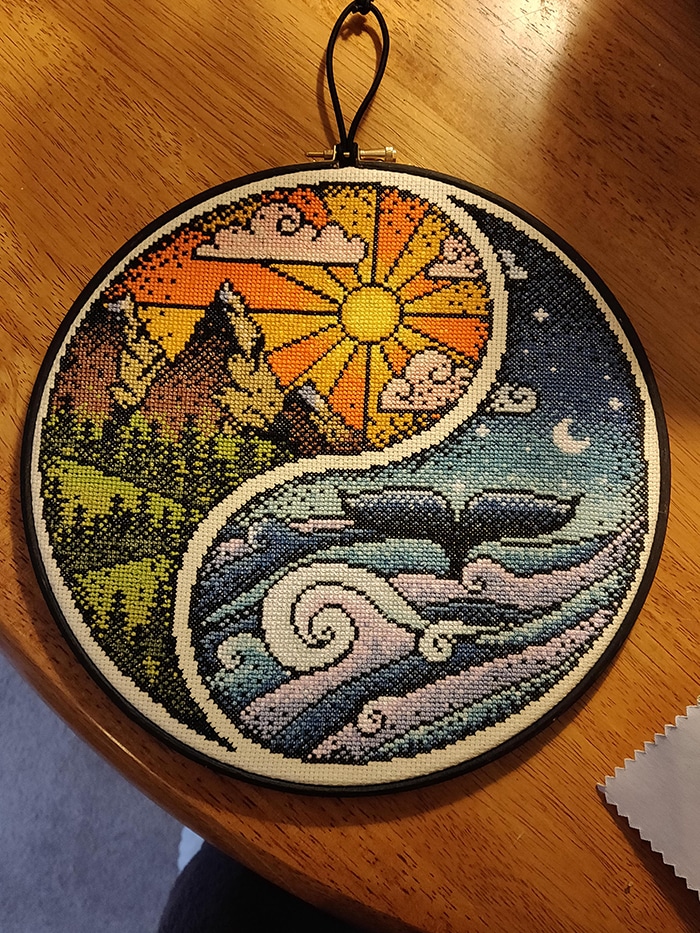 "My second ever project! So proud of it"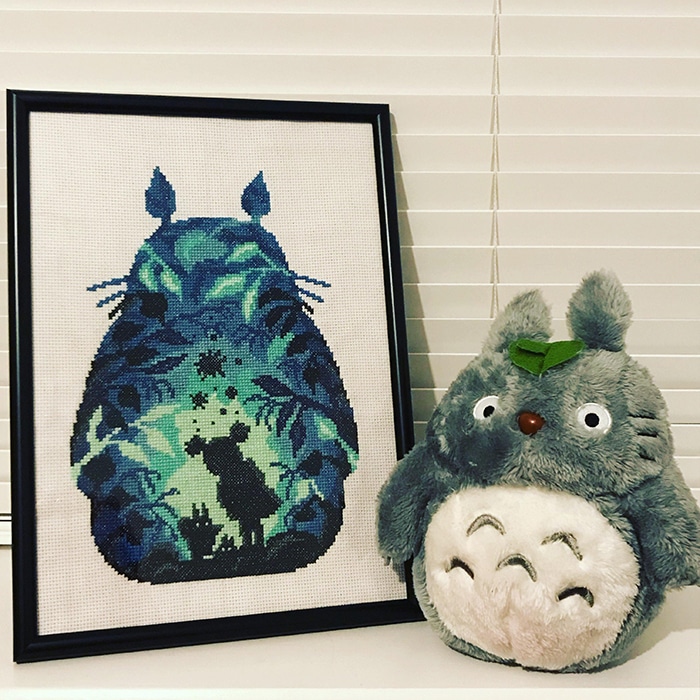 "I'm so happy with how it looks, I wanted to show someone"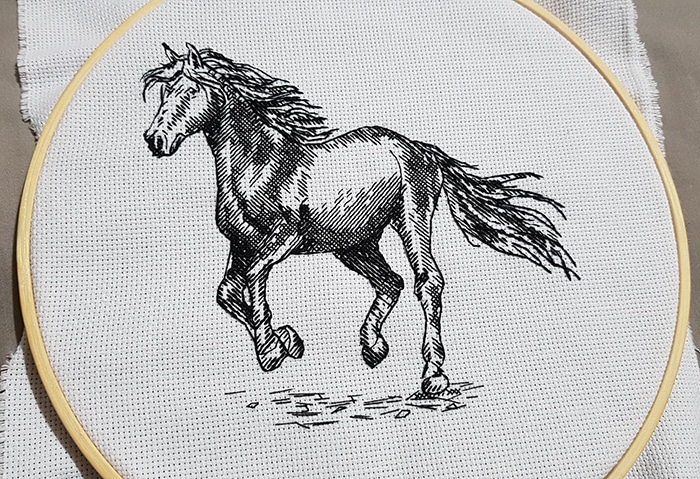 "Ready to graduate!"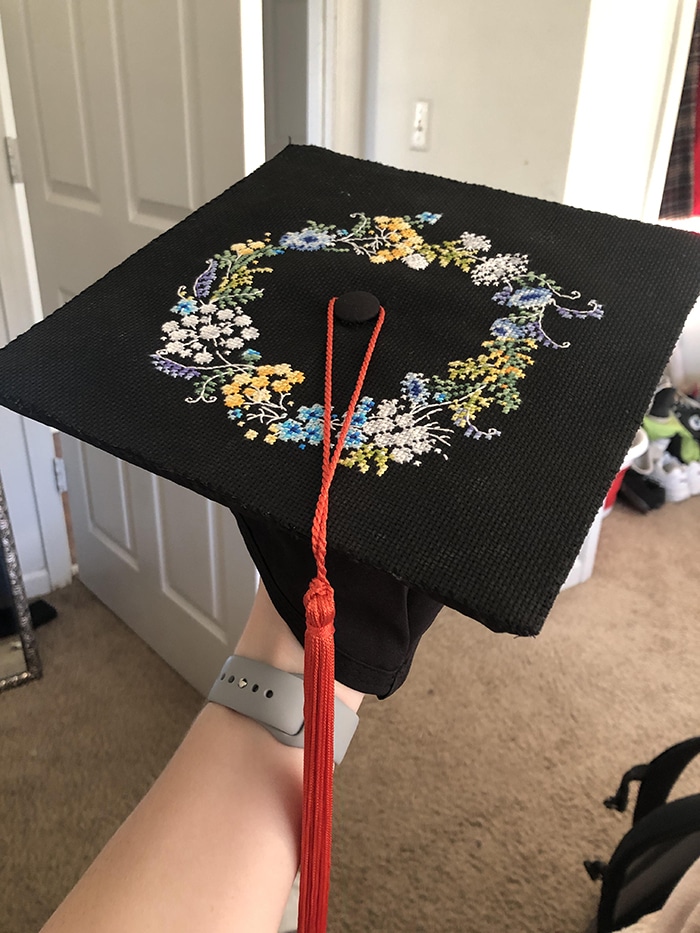 "Current circumstances have significantly changed the meaning of this one since I started it in February."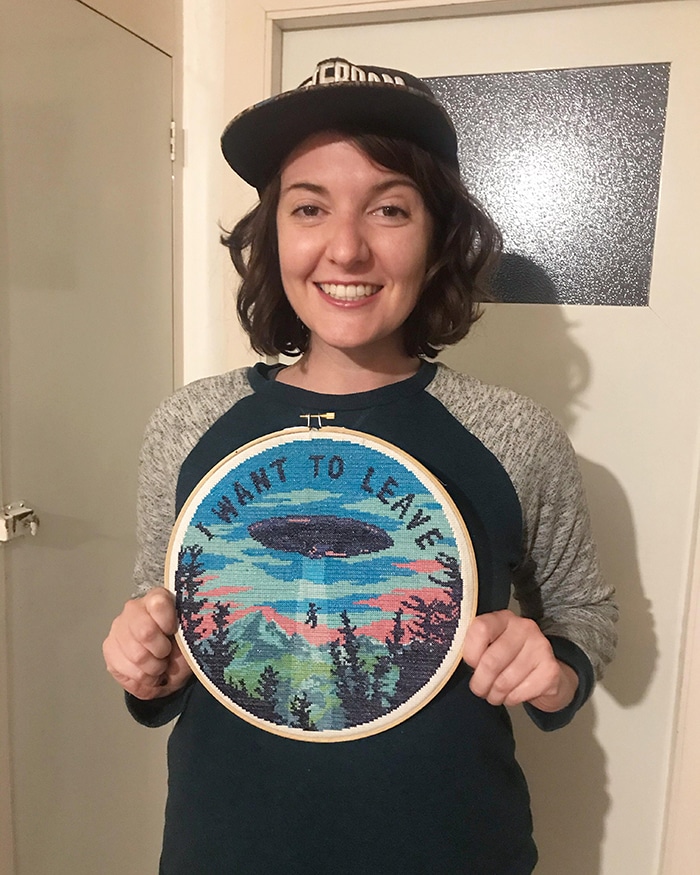 "My 8-year-old finished her first cross-stitching project and she's so proud!"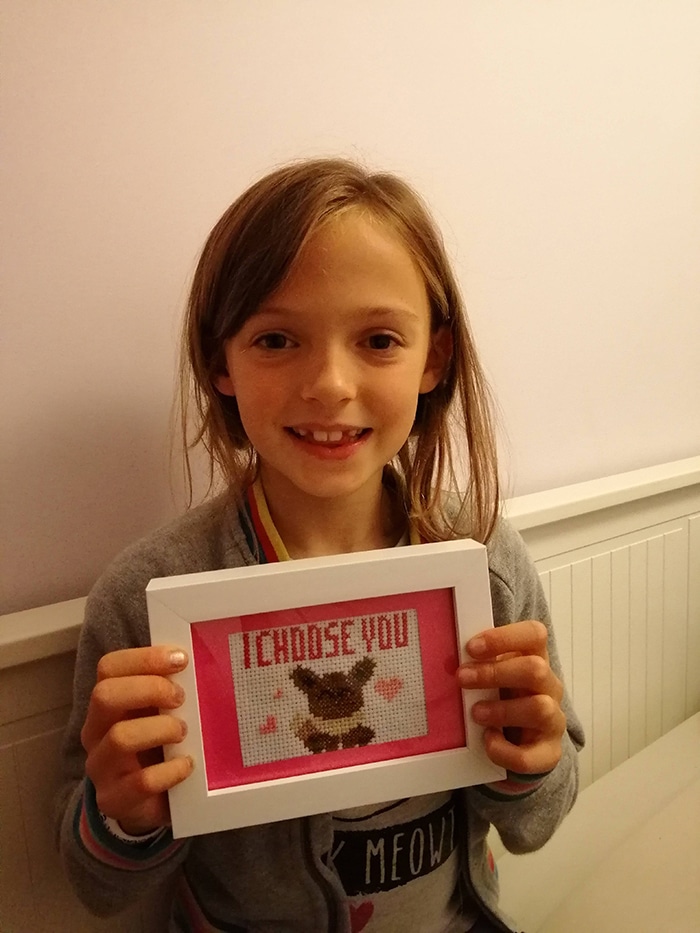 "Ring box I made for proposing to my now fiancee!"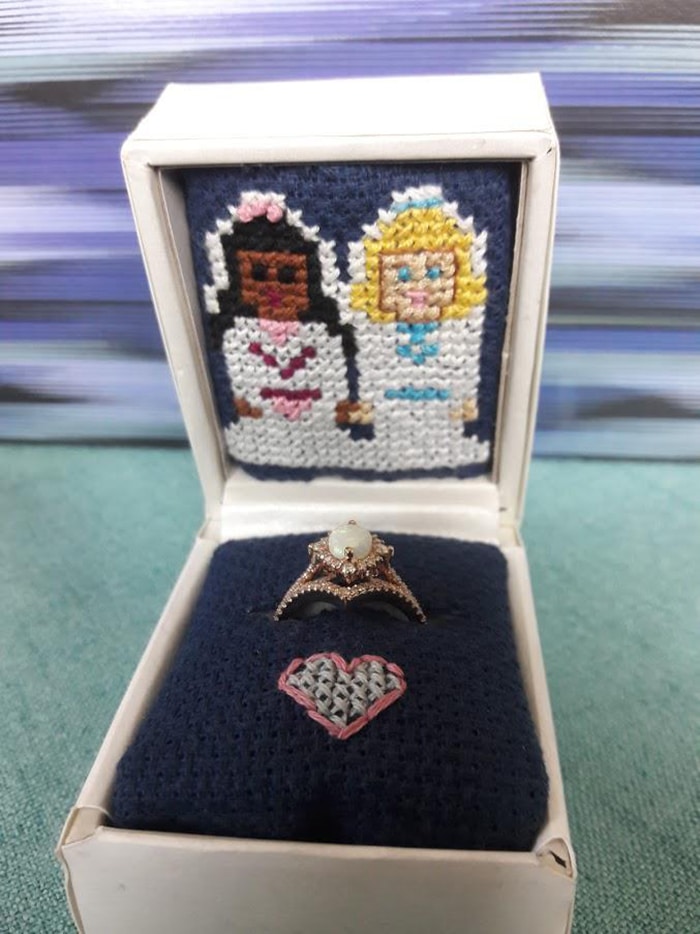 "The subreddit instantly felt like a remedy for my soul because I discovered the stitching rock and roll I was so fascinated with myself. It's a place where I not only show people my projects but drool at their creativity as well."