Creature Commandos Unaffected by Strikes
While the Hollywood strikes continue to cast a shadow over numerous DC Universe projects, James Gunn, the creative chief behind the upcoming phase of the DC Universe, comes bearing good news. According to Gunn, Creature Commandos, the pioneering project of the DCU, remains untouched by these setbacks. Responding to a curious fan's question on Instagram, Gunn revealed, "Creature Commandos is an animated series, it is unaffected by the ongoing Hollywood strikes, and thus, work continues as usual on the DC Universe's first official project." The anticipation around the series grows as Gunn tantalizingly hints, "I think it's going to be so different than what fans expect."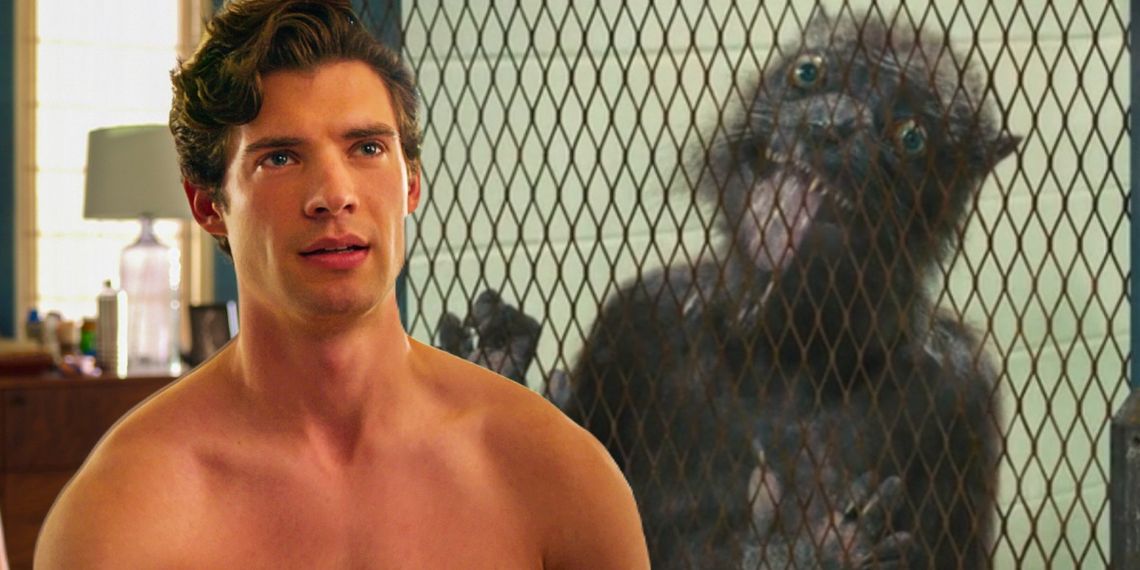 A Glimpse into Creature Commandos
Creature Commandos is set to be a hallmark in James Gunn's new DC Universe. Earlier this year, during the unveiling of the DC Universe's Chapter One: "Gods and Monsters", it became apparent that Gunn would harness the power of animation, a domain where DC has traditionally excelled. Even when the DCEU faced its low points, DC's animated series and movies remained the beacon, solidifying its place as a major asset for the DC Universe. This trend looks set to continue with Creature Commandos. Fans eagerly await this animated series, which will feature seven episodes penned by the master storyteller, James Gunn himself.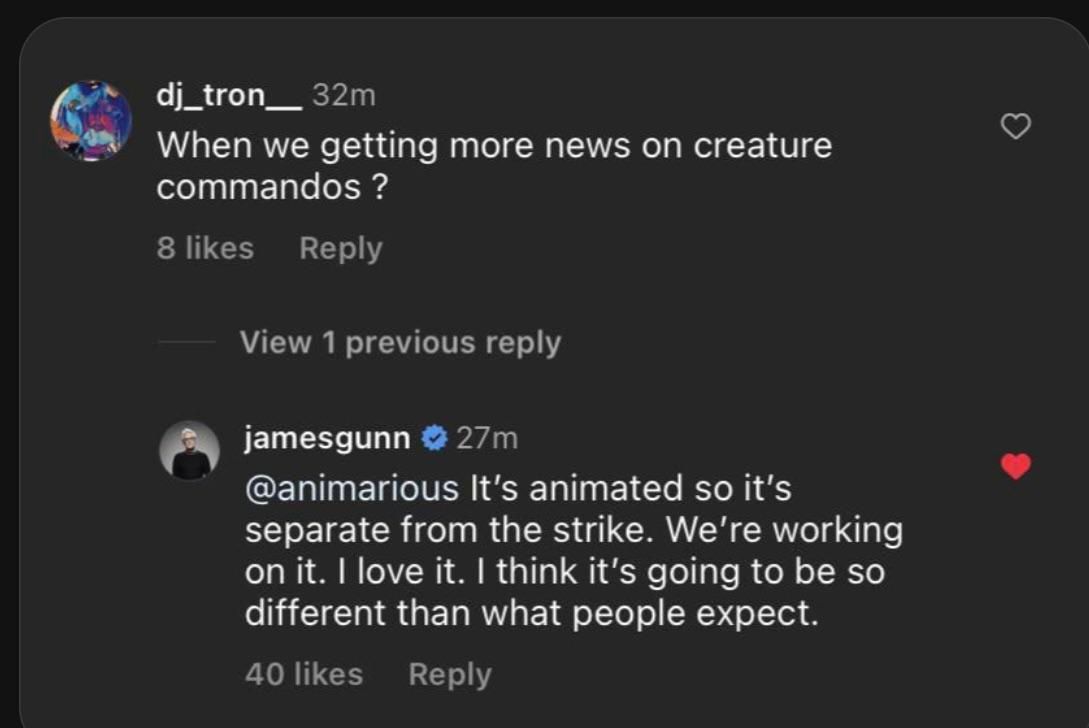 Meet the Cast
The stellar lineup for Creature Commandos doesn't disappoint. The ensemble includes Sean Gunn lending his voice for Weasel and G.I. Robot; David Harbour as Eric Frankenstein; Frank Grillo embodying Rick Flag Sr.; Maria Bakalova voicing Princess Ilana Rostovic; Alan Tudyk as Dr. Phosphorus; Indira Varma as The Bride; Zoe Chao as Nina Mazursky; and Steve Agee portraying John Economos. The icing on the cake is Viola Davis, who will be revisiting her iconic DCEU role as Amanda Waller in Creature Commandos, setting the stage for her dedicated DC Universe series — Waller — on Max.
What's Ahead for the DC Universe?
Gunn's most recent timeline update for the DC Universe places Creature Commandos right before Superman: Legacy. The animated series aims for a grand debut in 2024, setting the stage for the Superman reboot movie that's slated to hit the big screens on July 11, 2025.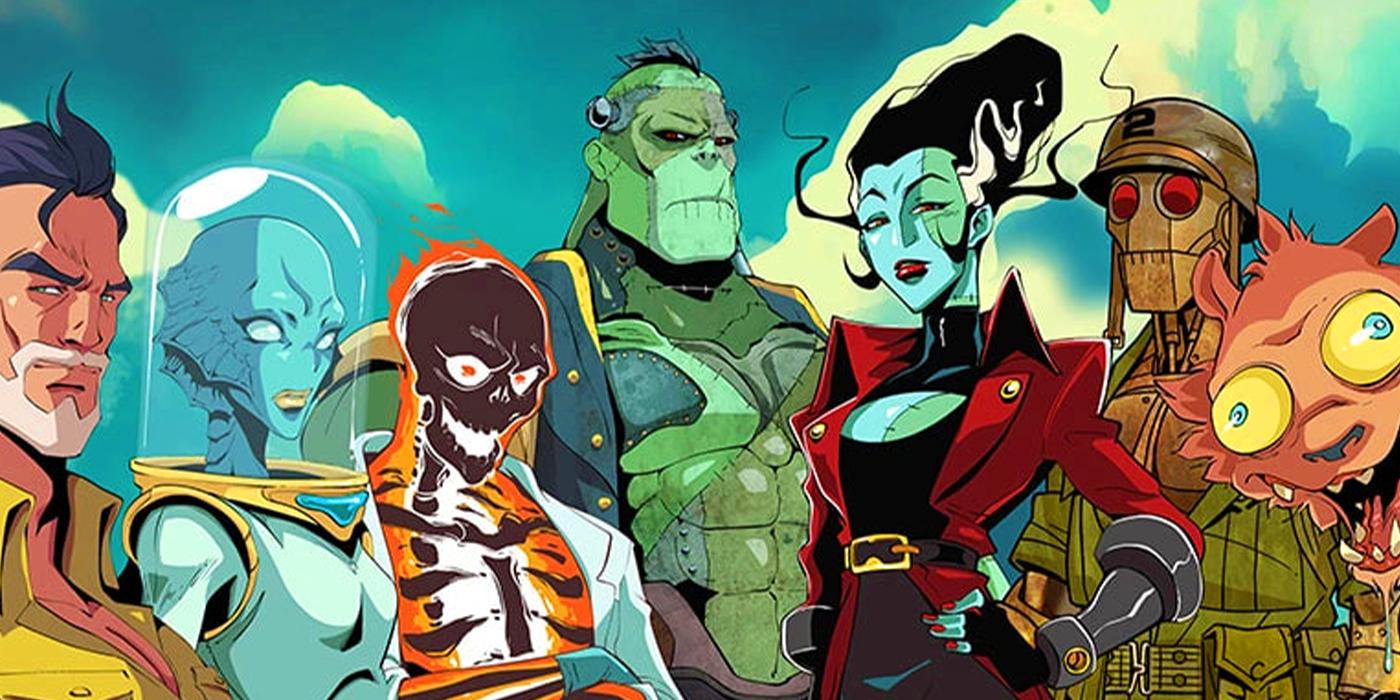 Although specifics about the narrative of Creature Commandos remain under wraps, Gunn did hint that the series is set against a "modern day" backdrop. With the majority of DC Universe projects at a standstill owing to the Hollywood strikes, there's a silver lining: it could mean more frequent updates on Creature Commandos straight from Gunn.
For DC fans, this is undoubtedly a beacon of hope amidst a time of uncertainty in the entertainment industry. With James Gunn at the helm, the future of the DC Universe looks promising.