A Glimpse into the New DC Universe's Nightwing
Art has a unique way of sparking imagination, and in the world of comic book adaptations, it often foreshadows a reality fans can't wait to embrace. The DC Universe, under the meticulous guidance of James Gunn, is brimming with potential. While the likes of David Corenswet have already donned the mantle of iconic characters like Superman, there's a palpable excitement surrounding who will breathe life into other beloved characters from DC's rich tapestry.
One such anticipated character is Dick Grayson, better known as Nightwing. Recently, fan artwork from Buffy2Ville provided DC aficionados with a tantalizing vision: Timothée Chalamet, star of 'Dune' and 'Wonka', wearing the dark and armored ensemble of Nightwing. The artwork brilliantly captured Chalamet's sharp features both masked and unmasked, as the vigilante protector of Gotham's nights.
Integrating Nightwing into James Gunn's DC Universe
Even though Robert Pattinson's "The Batman" universe offers a gripping take on Gotham's dark knight, Gunn's DC Universe promises an exploration of Batman's extended family, diversifying the narrative palette with characters like Nightwing, Red Hood, Batgirl, and Robin. Speculations are rife, and with artwork such as Chalamet's Nightwing, the community buzz only intensifies.
View this post on Instagram
But how will Nightwing make his cinematic resurgence in this reimagined universe? While a standalone Nightwing film may have been shelved, clues point towards "Batman: The Brave and The Bold" as the platform for Nightwing's grand introduction. This installment won't retread Batman's origin but will present an experienced Bruce Wayne. Furthermore, the narrative hints at the debut of Damian Wayne, Bruce's son, and the subsequent Robin.
What's intriguing is Gunn and producer Peter Safran's earlier statements that members of the Bat-Family might make appearances in the film, though they remained cryptic about specifics. Given the progression in the DC Universe's Bat-mythology, the introduction of Dick Grayson as Nightwing feels imminent, perhaps through the lens of "Batman: The Brave and The Bold".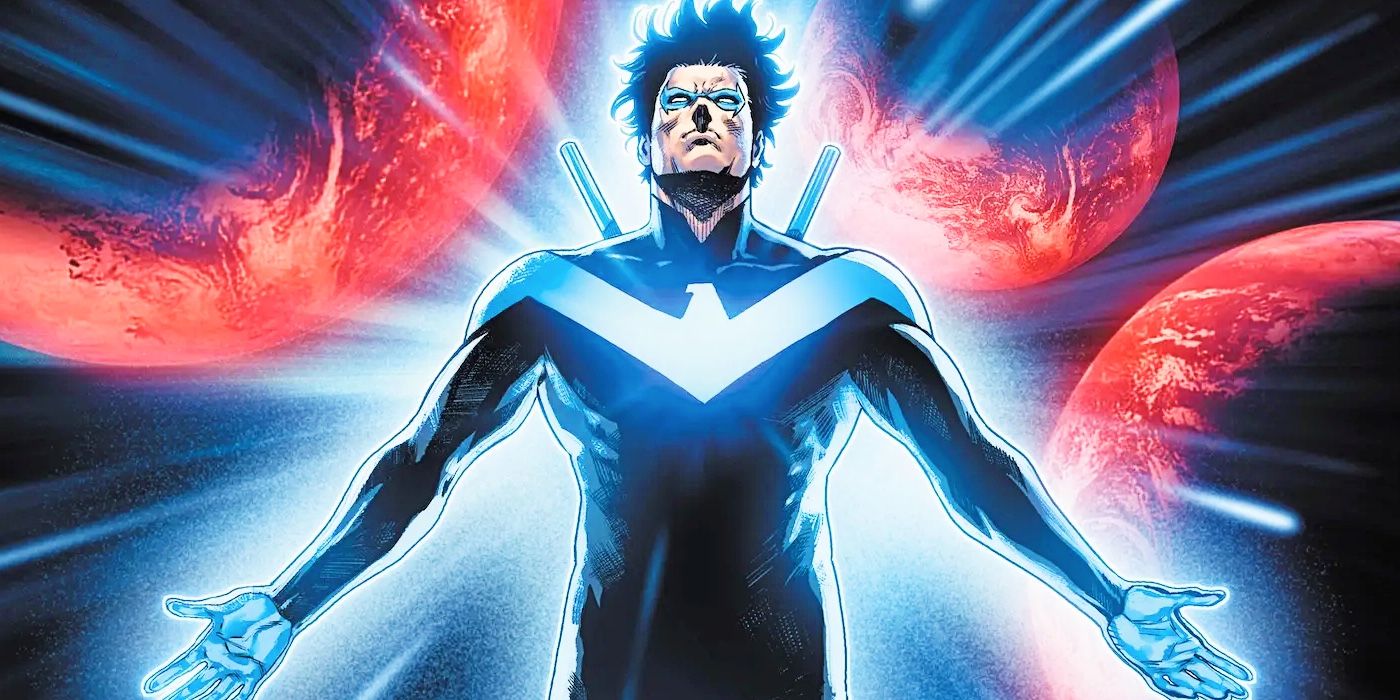 Nightwing's Legacy & The Road Ahead
The conclusion of the "Titans" series, which saw Brenton Thwaites portray Nightwing, carved a space in fans' hearts for the character. This sets the stage for the DC Universe to embrace Grayson not merely as Nightwing but also as an integral thread in the Bat-Family tapestry. As fans, the collective hope remains for the enigmatic character's role to unfurl soon, revealing yet another chapter in the captivating DC Universe narrative.