If you're a die-hard fan of Friends, you probably remember more about the popular sitcom than Courteney Cox, who also played one of the main characters. Even though Friends was recorded over a decade, the 57-year-old actor admitted in a recent interview with Today that she hardly recalls working there.
While preparing for the reunion special that would air on HBO Max in May 2021, Cox, who portrayed Monica Geller on the popular sitcom, became aware of her "poor memory." "I should've watched all 10 seasons because when I did the reunion and was asked questions, I was like, 'I don't remember being there,'" she said. "Yeah. I don't remember filming so many episodes."
The Scream actress added that there are other scenes on the program that she flat-out doesn't recall filming. "I see it on TV sometimes and I stop and go, 'Oh my God, I don't remember this at all,'" she continued. "But it's so funny." Cox acknowledged that she will never forget one particular moment she shared with her Friends castmates.
Director Jim Burrows gifted Sarah and her castmates $500 each while on a trip to Las Vegas before Friends became a worldwide sensation. "He said, 'I want you to take care, like, really take notice of this moment because it will be the last time that all six of you together can walk through a casino. And we were like, 'Really?' And it was true. We never could never do that (again)."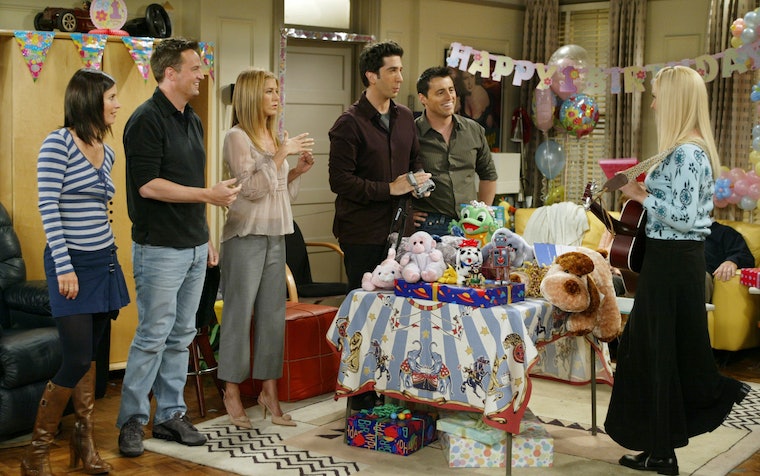 Cox continued, "I mean, I don't want to sound like, 'Look at us.' We're not, you know, the Beatles. But people feel like they know you. If we were all to walk down the street, six of us, it would be, I think it would be really interesting to people." This was demonstrated in the Friends reunion episode, appropriately titled "The One Where They Get Back Together."
Cox is not the only Friends actor that finds it difficult to recall their time on set. Her former co-star David Schwimmer (also known as Ross Gellar) admitted on the HBO Max reunion special in 2021 that he doesn't remember the Season 5 episode "The One with Ball." In another article, Lisa Kudrow, who portrayed Phoebe Buffay on Friends for its entire run, admitted that she hasn't seen all of the episodes because she has a "poor memory" of them.