Jake Flint's death has left a hole in the world of country music. Jake died suddenly just a few hours after he and Brenda Flint got married. Everyone was shocked by his death. He was 37 years old.
Jake's publicist, Clif Doyal, told The Oklahoman on Monday that the terrible news was true. Doyal says that the "What's Your Name?" singer died peacefully in his sleep not long after he and Brenda announced to the public on Saturday that they were getting married. At this point, no one knows what happened to cause the singer to die.
In a statement that was sent to a source on Tuesday, Doyal talked about Jake's legacy. In the statement, he said that Jake was always there for his other artists.
Jake Flint was an Ambassador of the Oklahoma Red Dirt music scene. He was a prolific songwriter, recording artist, and in-demand live performer throughout the Midwest and Southwestern U.S. As a testament to his kindness and humanity, he was also a tireless supporter of his fellow artists, always willing to lend a hand to help anyone who needed it,
the statement read.
With his infectious smile and disarming sense of humor, he was loved by many, and I believe that, along with his music, will be his lasting legacy.
Brenda let everyone know how she felt about Jake's death on Tuesday. She took to Facebook to talk about how she couldn't believe she had lost her husband on a day that was supposed to be one of their best celebrations together.
We should be going through wedding photos but instead I have to pick out clothes to bury my husband in. People aren't meant to feel this much pain,
Brenda wrote.
My heart is gone and I just really need him to come back. I can't take much more. I need him here.
Mike Hosty also talked to The Oklahoman about the wedding. He said it was "fun" and it was "an honor" to play at the musician's wedding just hours before he died.
It was rainy…I still have the mud in my old van…but it was just a fun wedding,
Hosty recalled.
And it's just a tragedy what happened.
He added of Jake,
He was a singer-songwriter, through and through, and just a big personality, a big heart, and [he'd] bend over backwards to do anything for you. When any musician asks you to play at their wedding, it's one of those most important days…and it's always an honor.
Jake was well-known in the country music subgenre of Oklahoma Red Dirt. His former manager and friend, Brenda Cline, said that she loved the singer "much like a son."
With a broken heart and in deep grief I must announce that Jake Flint has tragically passed away,
she wrote on Facebook Sunday.
We were just about to embark on some business together after he and Brenda got married- which was yesterday. Yes-yesterday.
Cline continued,
Jake has a million friends and I'm not sure how everyone will cope with this tragic loss. We need prayers- it's all so surreal. Please please pray for his new wife Brenda, Jake's precious mother, his sister and the rest of his family and friends. This is going to be incredibly difficult for so many. We love you Jake and in our hearts forever. ?.
Jake Flint began making music when he was young. Jake's love for making music started when his father was diagnosed with Amyotrophic Lateral Sclerosis (ALS), according to the official website of the "Hurry Up and Wait" singer. Jake's dad wanted to spend more quality time with his son, so he asked some of their mutual friends to help Jake learn to play the guitar and eventually play in front of an audience.
I'm Not OK was the title of his first studio album, which came out in 2016. In 2020, he released his second album, which was simply self-titled. He also sold Live and Socially Distanced at Mercury Lounge, which was a collection of his live shows.
In response to the sad news of Jake's death, his family and friends have set up a GoFundMe page to help his family financially during this difficult time.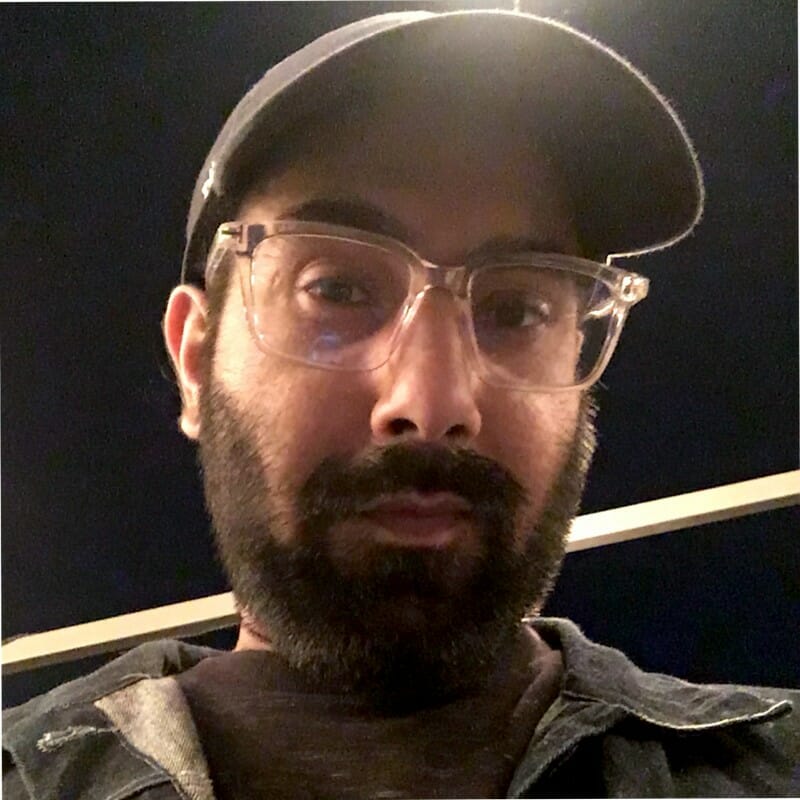 Fascinated by everything that goes beep. Strong passion for music, tech, and all things Marvel.