Few actors are more recognized than Chuck Norris, at least in terms of action movies that feature stunts, martial arts, and pure badassery.
The 82-year-old Oklahoma native has appeared in about 40 movies over the years, but his big break as an actor didn't come until later in his acting career.
Chuck's second marriage, which he had two lengthy marriages, is still going strong today. He is also a devoted father to five kids.
However, he recently revealed some rather alarming information about his wife's health.
Let's examine Chuck Norris' life and career in more detail.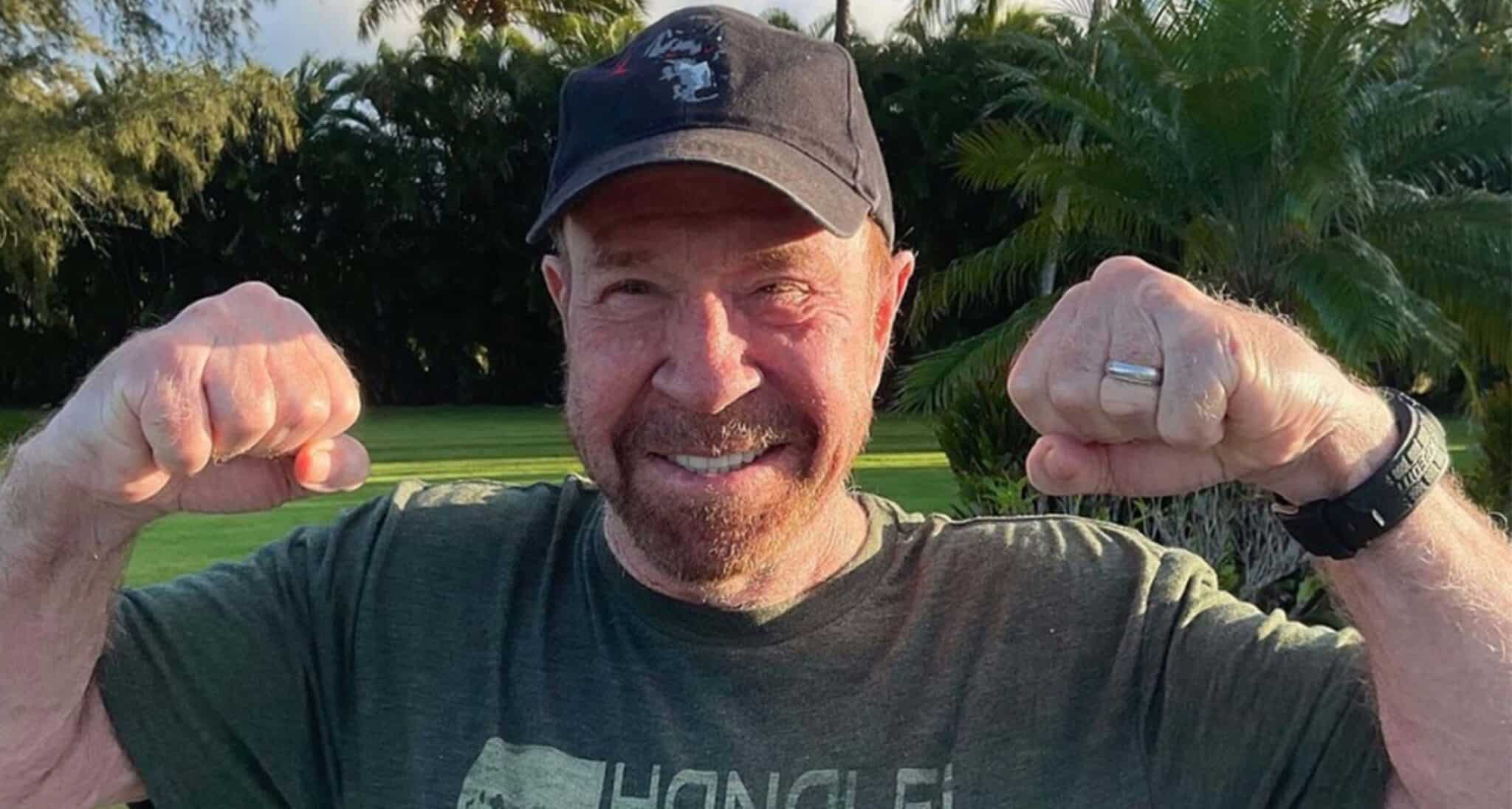 In Ryan, Oklahoma, Chuck Norris was born on March 10th, 1940. When describing himself as a young child, he stated that he was the oldest of three boys.  He said he was "the shy kid who never excelled at anything in school."
Chuck Norris' early life.
However, Norris' early years were actually quite turbulent. When Chuck was just 10 years old, his father—a heavy drinker—suddenly vanished, leaving his mother, Wilma, by herself. She raised Chuck, his two siblings, and herself, but by the time Chuck Norris was 15 years old, the family had relocated 16 times. They eventually relocated to California.
Being a devout Christian herself, Wilma made sure Chuck and his brothers Wieland and Arron attended church wherever they lived. Norris consequently established a strong bond with God.
Chuck was a student at North Torrance High School, but by the time he was 14, he was beginning to assume more responsibility at home. Along with studying, he assisted his mother in watching his brothers while she was at work.
"God has a plan for you," Wilma would tell Chuck daily.
"She loves Jesus with all of her heart and soul and made sure we understood that [growing up]," he was reported as saying by Baptist Press. "She influenced me spiritually and instilled in me a sense of responsibility that carried over in my later adult life, she always told me 'God has plans for you,' and I didn't know what she meant. I think I do now."
Chuck wed Dianne Holechek, his high school sweetheart, in 1958. However, we'll return to that in a moment.
He had begun to show interest in the army at about the same time. He ultimately enlisted in the US Airforce the same year he married Holechek.
How Chuck Norris got his name.
When Chuck Norris first arrived in South Korea, he was assigned to the Osan Air Base, where he started learning martial arts.
As luck would have it, he acquired his now-famous name as a result of his time in the military.
A Hispanic man living in Chuck's barracks at Lackland Air Force base in San Antonio, Texas, during boot camp, enquired as to what Carlos meant in English.
"I said,' yea, it is Charles,'" Norris explained on his website. "Then he said,' The nickname for Charles is Chuck. That is what I am going to call you.' Well, all the guys started calling me Chuck and it stuck."
Chuck quickly "realized that he couldn't arrest a rowdy drunk without pulling his weapon," according to the US Army website. He, therefore, made the decision to pursue martial arts training. Grand Master Mun, a Tae Kwon Do instructor at the Osan Gym, was his mentor.
Chuck started working as a karate instructor after he left the military in 1961. He had a black belt in judo and a brown belt in karate at that time.
Chuck would eventually become a franchise owner for karate schools. In the 1960s, he opened more than 30 karate studios in the US, where he taught many famous people, including Steve McQueen and Priscilla Presley.
In addition, he took part in a lot of competitions and, in 1968, became the first person to win the World Middleweight Karate Championship title. Norris would successfully defend the title five times, quickly emerging as one of the greatest combatants in the annals of mixed martial arts.
"I was competing against guys with years and years of experience" Chuck ended his career as a competitor in 1974. His network of karate schools had already collapsed by that time.
"I thought that maybe 500 schools was better than owning six schools, well turns out it wasn't. Anyway, two years later, I lost everything. It took me five years to get out of that hole and pay all the creditors back. In the meantime, I was trying to decide what I was going to do with my life," Chuck explained.
As previously stated, Chuck had taught Steve McQueen. It turned out that Norris had been advised to try acting by the actor. Chuck's financial situation was a problem because acting classes were expensive.
"Finally I found an acting school that I was able to take on my GI bill through the military," Norris said. "So I went back to school to learn acting. Then I went out trying to find work (as an actor) but I was competing against guys with years and years of experience."
"I said 'this isn't going to work.' So I wound up writing my own screenplay and finally, you know through sheer determination and faith I sold the idea and made it a reality. That was in 1977. That really was the beginning of my career."
But before that, Chuck would play a role that is now regarded as cult. He starred in the 1972 movie Return of the Dragon, which was notable for a fight scene between him and action star Bruce Lee that took place in Rome's famed Colosseum.
The legend's origin story is really interesting.
Chuck Norris's filmography and net worth.
"The producers of the film looked at us together and said to me 'you know you two don't look much different in size, you need to be bigger than Bruce, can we make you bigger?' I said 'what do you mean?' He said 'can you put on some weight?' I said 'well, I don't know.' You know by this time I'm intimidated because I've never done this before, I'm scared and I said 'well how much weight do you want me to put on?' He said 'well can you put on 20 pounds?' I said 'well I'll try.'"
Norris continued: "So I started eating hamburgers and drinking malt. But I was training every day so I was burning the weight right back off again. I had to literally stop training and just eat. And then of course you know it wasn't muscle it was more fat than it was muscle (laughs). So I went up to about 180 for that fight scene. That's why you didn't see me do any jumping kicks I couldn't get off the ground."
Chuck's acting career has been quite impressive, even though he didn't receive any Academy Awards while he was in the spotlight. He has appeared in about 40 movies overall, including The Delta Force (1985), Code of Silence (1985), and Missing in Action (1984). (1986).
Chuck's acting career started to wane as the 1990s got closer. He made the decision to start some new side projects when he stopped getting notable roles. The outcome? His current net worth is roughly $70 million.
The Make-A-Wish Foundation is just one of the many charities that Norris has consistently been a strong supporter of. In 1990, he founded his own charitable organization, Kickstart, with the assistance of President George H. W. Bush.
In the US, middle school students who are members of the organization receive martial arts instruction. Not teaching kids how to fight is not the goal of the training. Instead, it aims to boost their confidence so they won't feel the need to engage in conflict in the first place.
Chuck Norris' wife, kids, and family.
"Kickstart, I think, is one of God's plans for me and for Gina, too," Norris said. "We work with kids who are already going down the wrong path, who already have two strikes against them, inner-city children who have no self start. And our program Kickstart, which means building strong, moral character in our youth through the martial arts, is a way for us to give back."
Chuck married Dianne Holechek, his high school sweetheart, in 1958, as was previously mentioned. They had two kids together, Mike and Eric, and stayed together until 1988.
Later, in 1997, Chuck went on a date to a Dallas restaurant. His attention was drawn to another woman, though. Gena O'Kelley was that woman, and the two quickly fell in love. Chuck and Gina got married in 1998 and are still very much in love. Chuck, who refers to his wife as his best friend, posted an emotional tribute to her on Facebook in honor of their 20th wedding anniversary.
"22 years ago I met the love of my life. And we are now celebrating 20 years of marriage together," Norris wrote.
"Gena… Thank you for being not only the best wife a man could ask for but the greatest mom and best friend as well. I love you Gena and look forward to celebrating many more years together."
Danielle and Dakota are the two children that Gena and Chuck Norris share. But about ten years ago, everything in their lives changed.
To take care of his sick wife, he gave up his film career.
Gena's condition has gotten worse ever since. According to reports, she had an injection in 2013. Gena claims that she noticed something was off right away.
"Within hours after the first jab, I felt like my whole body was on fire — as if acid had been passed through it. The burning was isolated at first, but it just kept spreading… I just lay in bed on an IV for five months and had to have round-the-clock nursing care. Chuck slept beside me on the couch and never left. I prayed that I would live to raise my children," she explained.
Since then, Gena has experienced kidney and nerve pain. They think she was poisoned by a substance that was repeatedly injected into her during magnetic resonance imaging scans (MRI).
To seek redress, Gena and Chuck have filed a lawsuit against 11 healthcare organizations.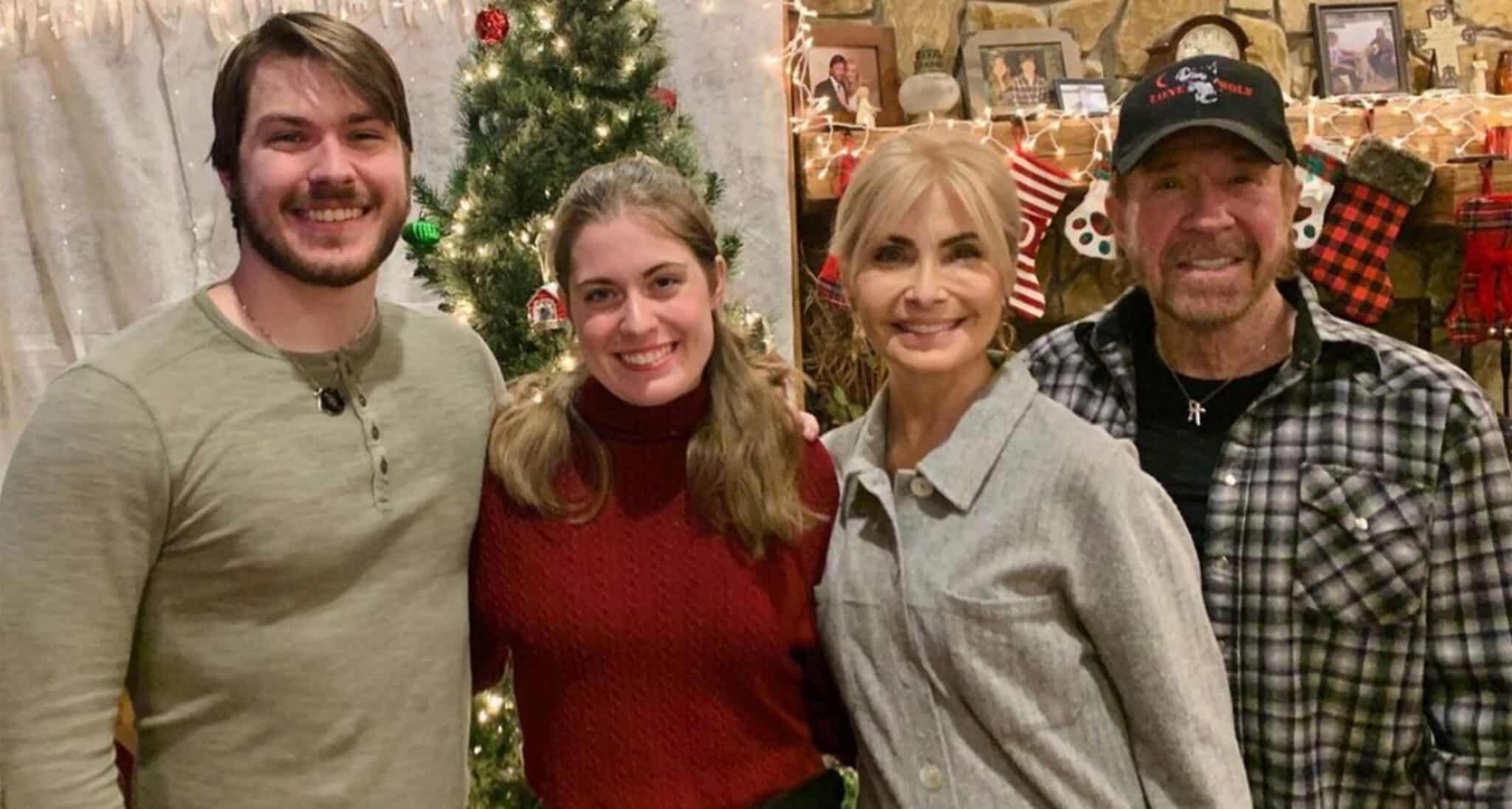 Gena has required care ever since, and her husband has been there for her. He actually stopped doing everything else to devote his full attention to his wife. The couple claims that they have spent about $2 million just on treatments.
"I've given up my film career to concentrate on Gena, my whole life right now is about keeping her alive," Chuck said. "I believe this issue is so important."
"It's infuriating and heartbreaking," Gena added. "It's a vicious, ugly secret that has been kept hidden — something Chuck and I are determined to change."
We hope Chuck Norris and Gena have a prosperous future. Hopefully, she will soon make a full recovery.
Chuck Norris certainly has a great reputation as a husband and father. To honor him, kindly encourage your friends and family to share this article on Facebook.