Whether you are familiar with Christopher Walken from Pulp Fiction, The Deer Hunter, or Catch Me if You Can, you are aware of his acting prowess. But did you know that he could also dance?
Even devoted followers might not be aware that Walken started out as a dancer rather than an actor. At the tender age of barely three, he began taking dancing instructions.
"It was very typical for people—and I mean working-class people—to send their kids to dancing school," he told Interview Magazine in the past. "You'd learn ballet, tap, acrobatics, usually you'd even learn to sing a song," he later explained to Interview magazine.
In addition, he was proficient in various dancing styles. He studied everything, including musicals, tap dancing, and more. He once performed a dance with a young Liza Minelli, and she was very critical of it.
"I'd been around dancers my whole life, having watched my parents make musicals at MGM, and Chris reminded me of so many of the dancers I knew growing up," Minelli had said. "He's talented in every way."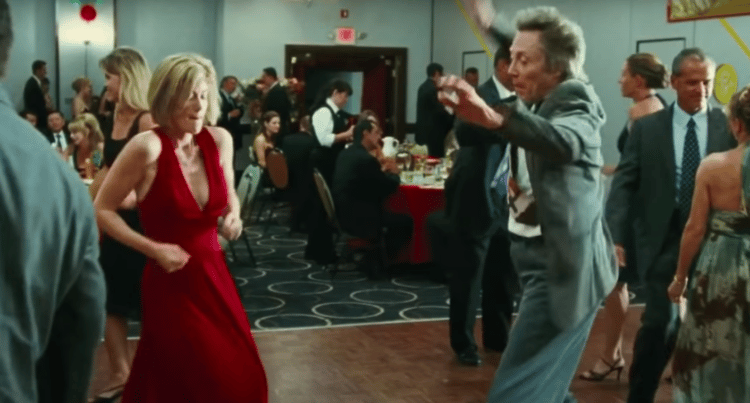 The Executive Producer of "Peter Pan Live!," Craig Zadan, concurs and believes that Walken would have had a bigger part in musicals. "I think that if he had been around in the heyday of MGM, he would have been a big star of musicals on film," Zaden said.
Even though Walken isn't particularly known for musicals, he still exhibits a variety of dancing moves in several of his movies. It truly got started in 2001 when he danced in the Fatboy Slim song Weapon of Choice. He was in his late 50s and figured, "You think, 'Well, do it now!' You know, you get too decrepit to dance," he had told Entertainment Weekly.
He's clearly not too old to dance, to be sure. In fact, a HuffPo Entertainment staff member created a nearly five-minute clip of Walken dancing in over 50 different movies.
His dance experience is evident in every clip, as he busts out a new move one after the other, after the other. In all honesty, that is exactly what the world needs at this particular time.
Check out the video below to see the fantastic selection of clips that pay respect to Walken's heartfelt dancing.
Do you admire Christopher Walken? Did you know he chose acting over dancing to start his career? Did you know he could dance so well?