Celebrities frequently alter their appearance. Some people only alter their hairstyles, while others alter their entire appearance. New jobs have prompted some of these adjustments, while others are made purely out of personal preference.
At Hiptoro, we made the decision to take a brief trip back in time to compare some celebrities' appearances from the past with those of the present. For us, finding these old photographs was a major find.
Bradley Cooper.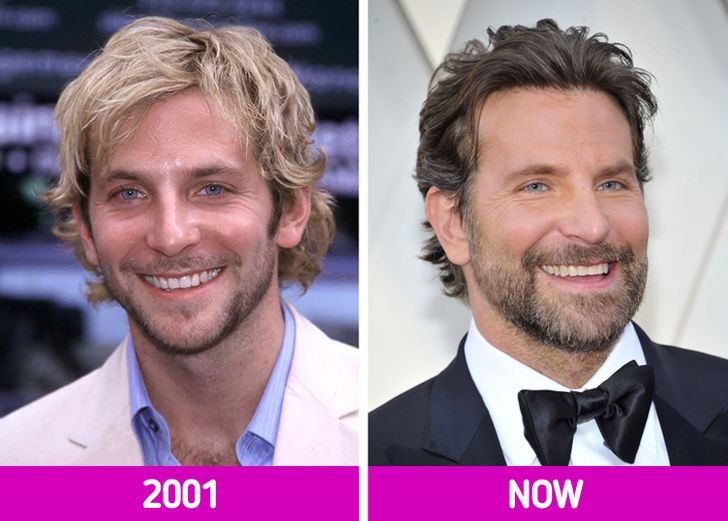 Bradley Cooper has made the transition from a supporting role in obscure comedies to being a prominent actor and director. His physical development is also pretty fascinating. Few people are aware that Cooper had blonde hair and an untidy haircut towards the beginning of his career. And speaking of his clothing, it had the same inclination to be unkempt as the rest of him (like unbuttoned shirts, for example.) But that old vision is no longer there. Cooper is sporting a tuxedo with a bow tie, his natural hair colour is restored, and his forehead is more visible.
Emma Watson.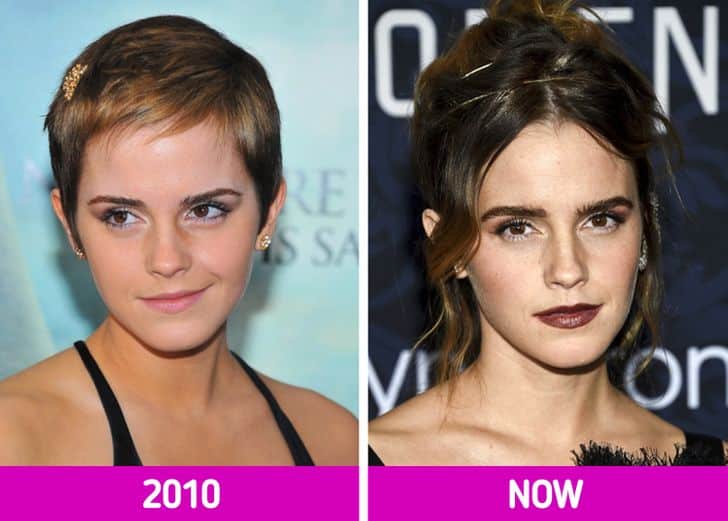 Due to Emma Watson's early fame, her followers were able to follow the changes in her appearance throughout time. When Watson cut her hair and started wearing a short pixie cut in public, it caused a stir in the media. She had a humorous appearance with her new hairstyle, but later her long hair came back, showing her forehead.
Emma Stone.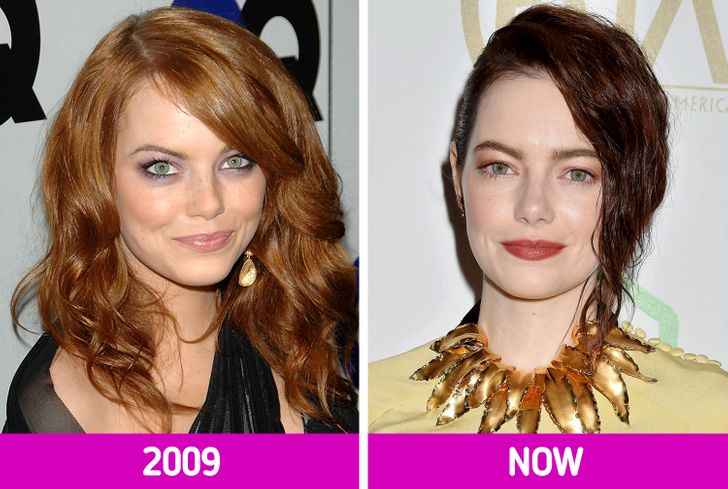 Emma Stone actually has blonde hair, but because she coloured it for a significant portion of her career, we frequently see her with vivid ginger hair. She has always looked good with her makeup, and she has always favoured the bronzer and smoky eye look. But in 2019, the actress shocked everyone by getting an asymmetrical bob cut and dying her hair brown. She appeared entirely different in this new picture.
Katy Perry.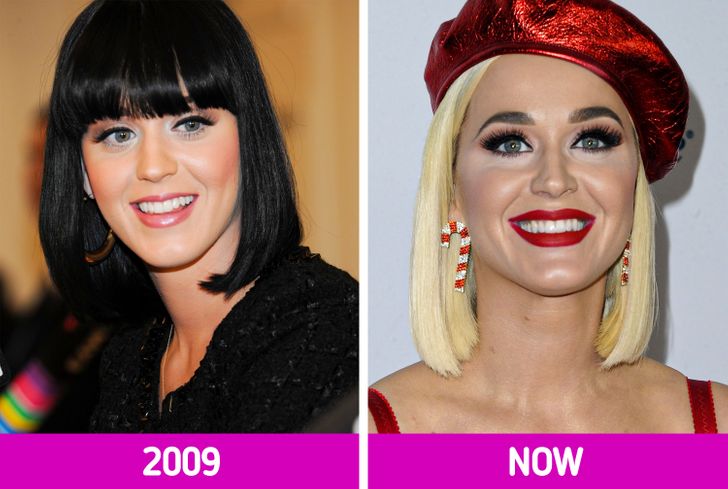 When it comes to her appearance, Katy Perry enjoys experimenting. She's tried dozens of various looks over her career. She had long bangs and had been brunette for a while. Then, to everyone's surprise, she got a boy cut, and now she is a bright blonde. By the way, her favourite red lipstick looks stunning with her new haircut.
Natalia Vodianova.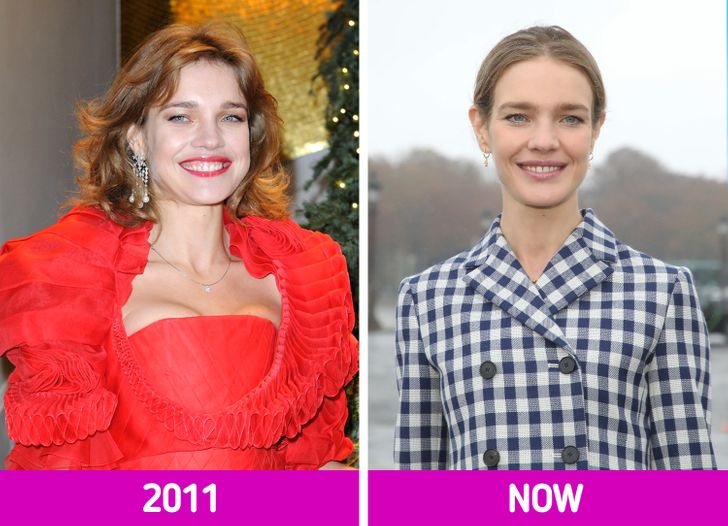 Natalia Vodianova has a very natural and feminine appearance. However, there was a moment when she made extensive use of colour. She truly enjoyed dressing in vibrant colours and intricate shapes for public appearances, especially with red lips. Vodianova now chooses more subdued hues and understated hair and makeup, making it difficult to imagine that she is a mother instead of a young woman.
Blake Lively.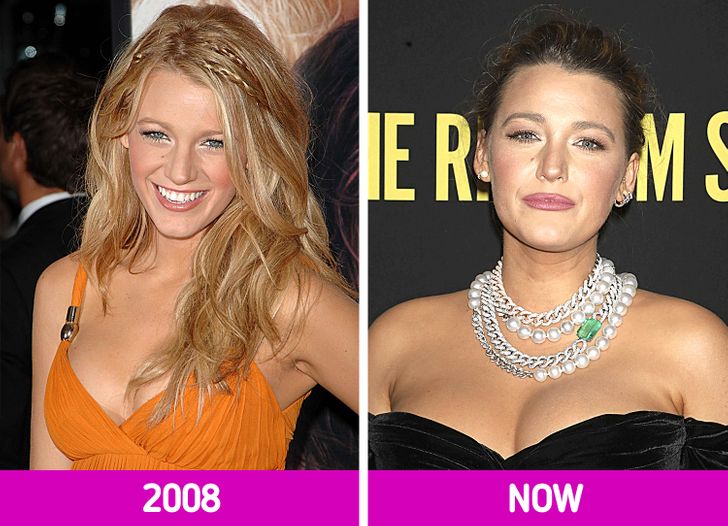 This actress has always been the "girl next door" kind who is incredibly pretty. She smiles incredibly and has long hair. She had tan skin, let her hair down, and dressed simply at the beginning of her career. But over time, she made the decision to alter her look to one that is currently characterised by "elegant elegance and luxury." She now resembles Hollywood's Golden Age actresses more, who wore chic attire and had nicely styled hair.
Charlize Theron.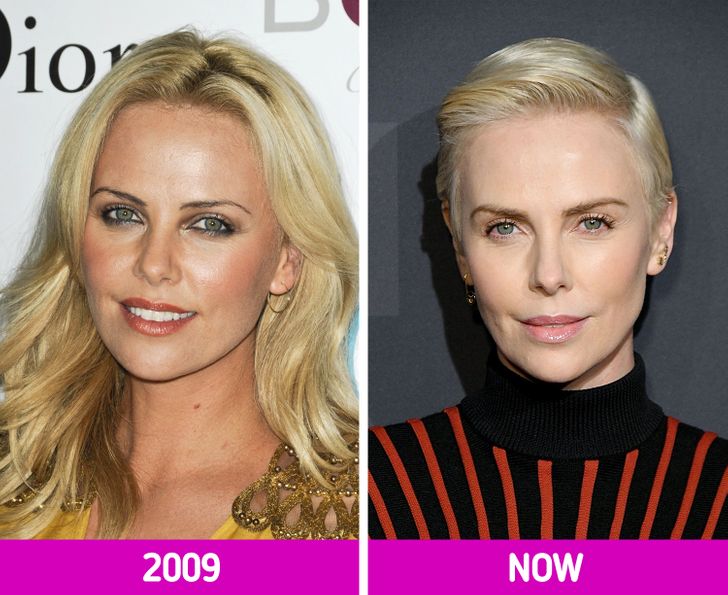 Charlize Theron has never struggled to change her appearance. She gained roughly 30 pounds for her Monster part, and she went bald for Mad Max: Fury Road. This was our chance to observe her lovely head shape and how lovely she appeared with short hair. She first coloured her hair dark before going back to blonde. Her straightforward hairdo and makeup made her appear much younger.
Kerry Washington.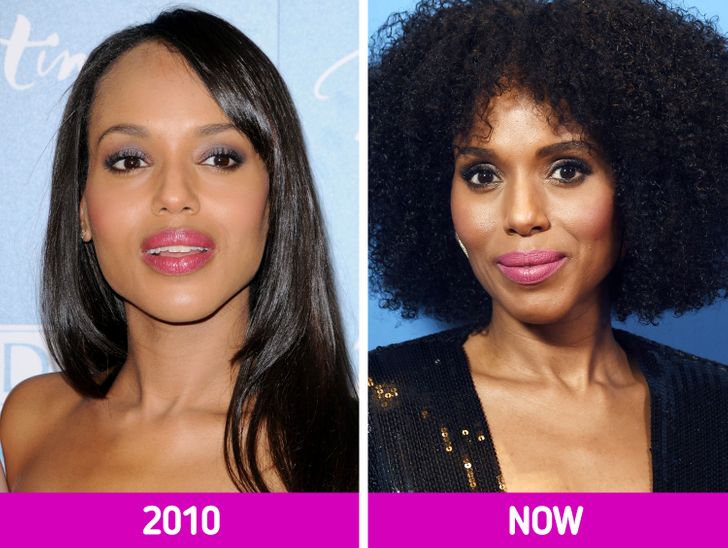 Kerry Washington spent a lot of time straightening her hair. She played about with length but not shape. Kerry has now fully let her natural curls take control, and they look fantastic. She appears light and lively because of them.
Jennifer Lawrence.
This young celebrity was a pretty blonde with long light hair at the start of her career, possibly with a spray tan. She wore fairly basic clothing and common cocktail dresses at the end of the 2000s. Since then, she has changed the colour of her hair to platinum blonde, stopped having a brown complexion, and adopted a more vintage appearance. She favours more daring outfits these days.
Kristen Stewart.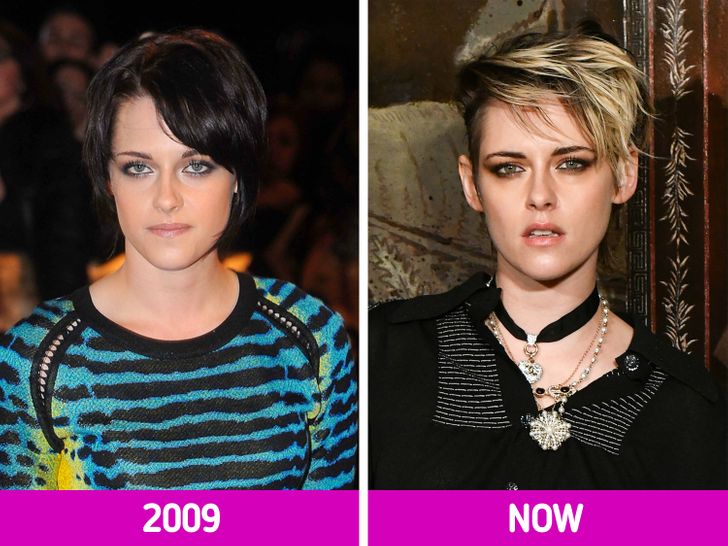 Naturally, a lot of people associate the actress with the romantic Bella from the Twilight series, who sported long hair. Kristen Stewart has, nevertheless, made a lot of aesthetic experiments throughout her professional career. She has dark gothic hair and boy cuts. Stewart even attempted the look of an attractive lady who frequently wore long dresses at one time, but she eventually discovered her own look. She now prefers grunge-inspired clothing, bold makeup, and unkempt hair.
Tom Hardy.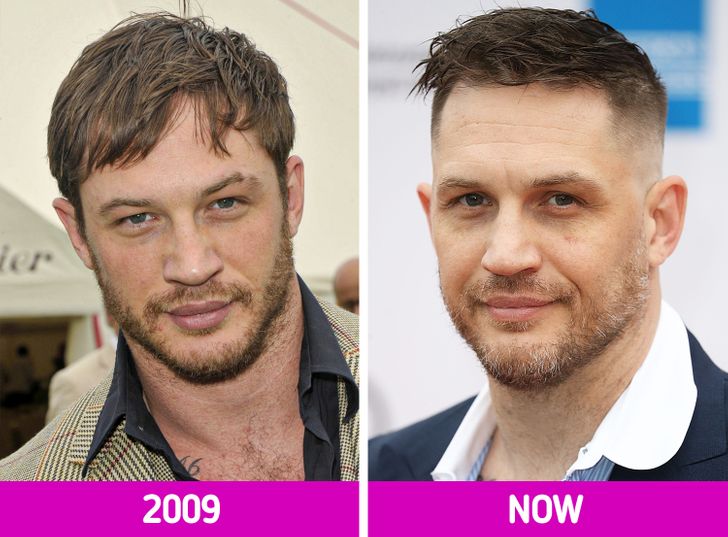 In addition to his superb acting abilities, Tom Hardy is adored for his good looks. His most distinguishing quality is that he always has a hint of messiness about him. The "messiness" was actually the result of a lot of hard effort, as you can see in 2020. Now that he uses styling gel, Hardy prefers shorter hairstyles that draw attention to the oval of his face. He also now dons superbly tailored outfits.
Michelle Williams.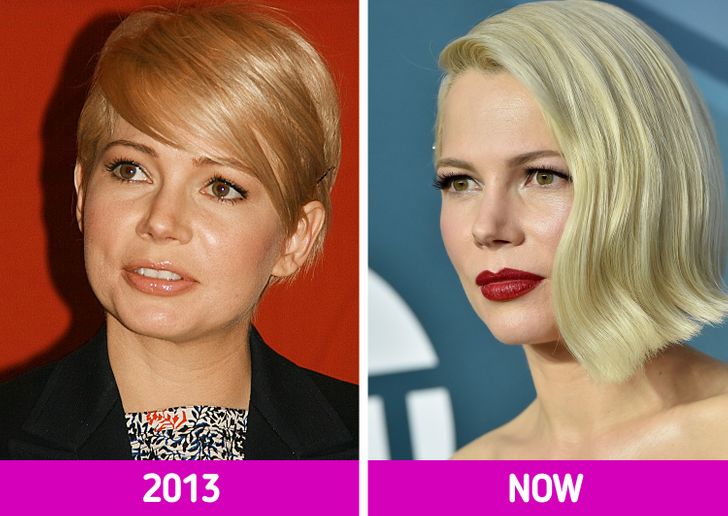 She first appeared on huge screens as a blonde girl with gorgeous hair, but she later made the decision to entirely alter her appearance. She had really trendy, edgy hair for a while. She's gone back to having long hair and coloured it a stylish platinum blonde that complements bright makeup.
Anne Hathaway.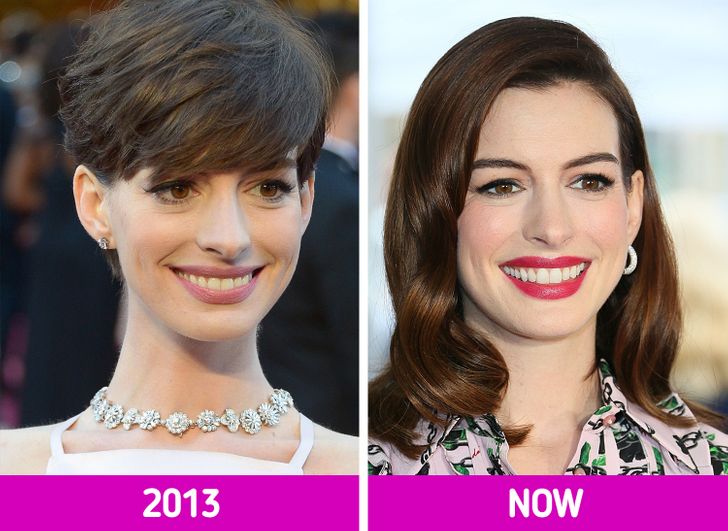 After cutting her hair quite short for her role in Les Misérables, Anne experimented for a while with numerous styles and bang lengths. Around the same period, Anne's stylists began to outfit her in edgier attire like leather and suits. But in the end, she reverted to a more delicate and feminine appearance, complete with stunning curls and chic outfits.