The story of Captain Marvel is what follows all MCU fans. Played by Brie Larson, the superhero is not very well know among moviegoers. Her name flashed once during the post-credits scene of Infinity War. However, we believe that she's going to be an important part in the next phase of MCU.
Marvel has only released a few trailers for Captain Marvel so far to establish the character in the film. There's a lot of information to inform us of the character. Here's everything you need to know about Captain Marvel.
Who is Captain Marvel?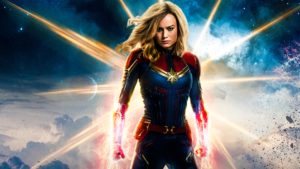 Captain Marvel is known as Carol Danvers, who is an ex-US Air Force fighter pilot. She later becomes a member of the elite Kree unit known as Starforce.
Danvers is trained by Yonn-Rogg, played by Jude Law.
[blockquote footer="Law teased about his character."] He is driven by a belief in the divine leadership of the Kree people,[/blockquote]
"So he's almost a devout warrior – unquestioning, conservative, but inspirational."
The accident erases her human memories though they come back to her from time to time.
Captain Marvel Plot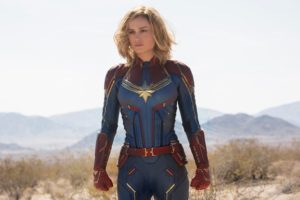 Set in the 1990s, Marvel Studios' Captain Marvel is an all-new adventure from a previously unseen period in the history of the Marvel Cinematic Universe that follows the journey of Carol Danvers as she becomes one of the universe's most powerful heroes.
While a galactic war between two alien races reaches Earth, Danvers finds herself and a small cadre of allies at the center of the maelstrom.
Captain Marvel : Release Date and Runtime
Captain Marvel will hit the theaters on March 8, 2019. It is clocked at two hours and ten minutes, which is par for most MCU films.
How is Captain Marvels Connected to Avengers: Endgame?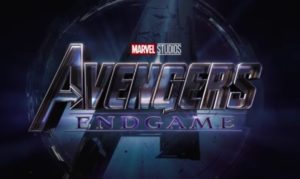 The film will lead right into Avengers: Endgame.
At some point in the film, Captain Marvel will hand Nick Fury a pager and will ask him to contact her whenever needed.
Captain Marvel Official Trailer
Captain Marvel Trailer Breakdown