Damian Lillard of the Portland Trail Blazers has requested a trade to the Miami Heat. However, it is not easy for him to land in his desired destination.
This is due to the fact that his team, ultimately, has to choose his destination. But since Damian is one of the best offensive players in the league, there are many teams that have shown interest in him, and Utah Jazz is one of them. Could the Jazz acquire Lillard for the upcoming season?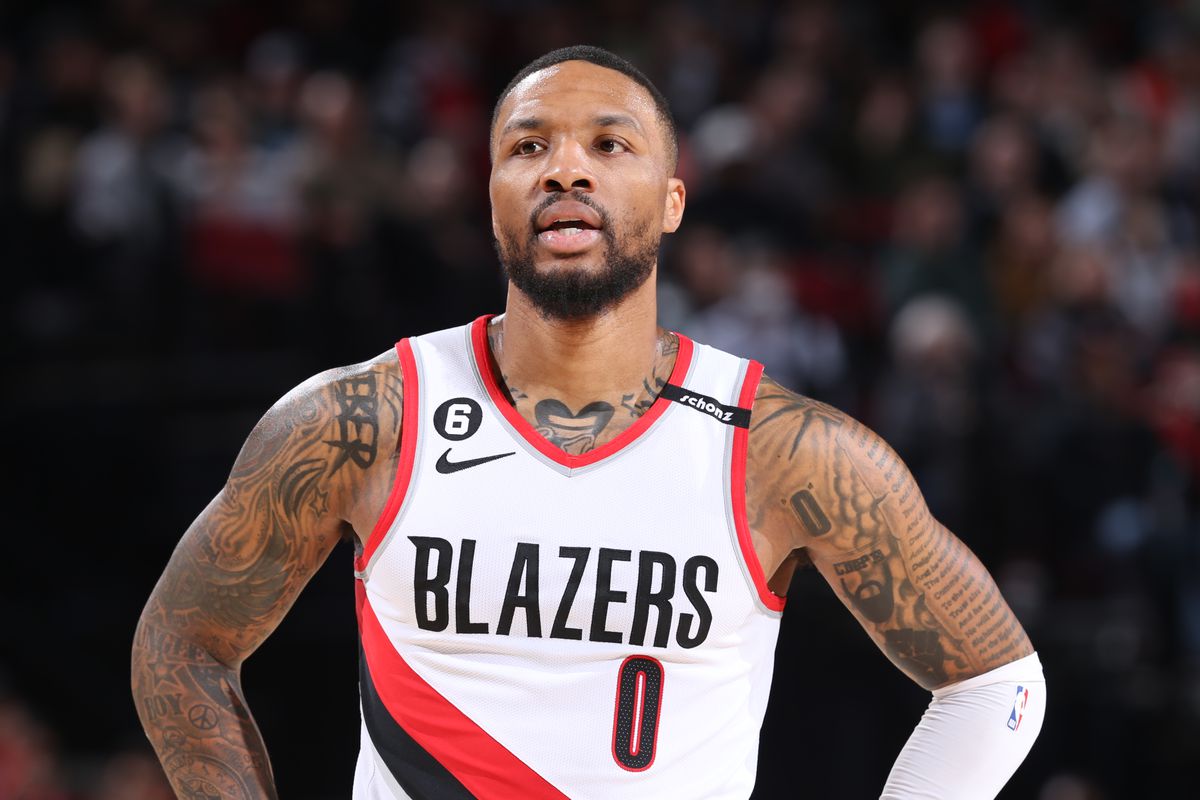 The Damian Lillard Trade Proposal
The Portland Trail Blazers will receive the guard Collin Sexton, the guard-forward Talen Horton-Tucker, the guard-forward Ochai Agbaji, the guard Keyonte George, the 2025 First-Round Draft Pick (Cleveland Cavaliers via Utah Jazz), the 2027 First-Round Draft Pick (Minnesota Timberwolves via Utah Jazz), the 2027 First-Round Draft Pick (Protected by top 4, Los Angeles Lakers via Utah Jazz), and the 2028 First-Round Draft Pick (Utah Jazz).
Utah Jazz is not a preferred destination for Lillard. However, his contract has a clause due to which the Trail Blazers can trade him to any team they want.
The Blazers' general manager has disclosed that they are waiting to receive the best offer to trade Lillard. Could the Jazz offer a lot of assets to acquire Lillard from the Trail Blazers?
Why Do the Utah Jazz Want to Acquire Damian Lillard?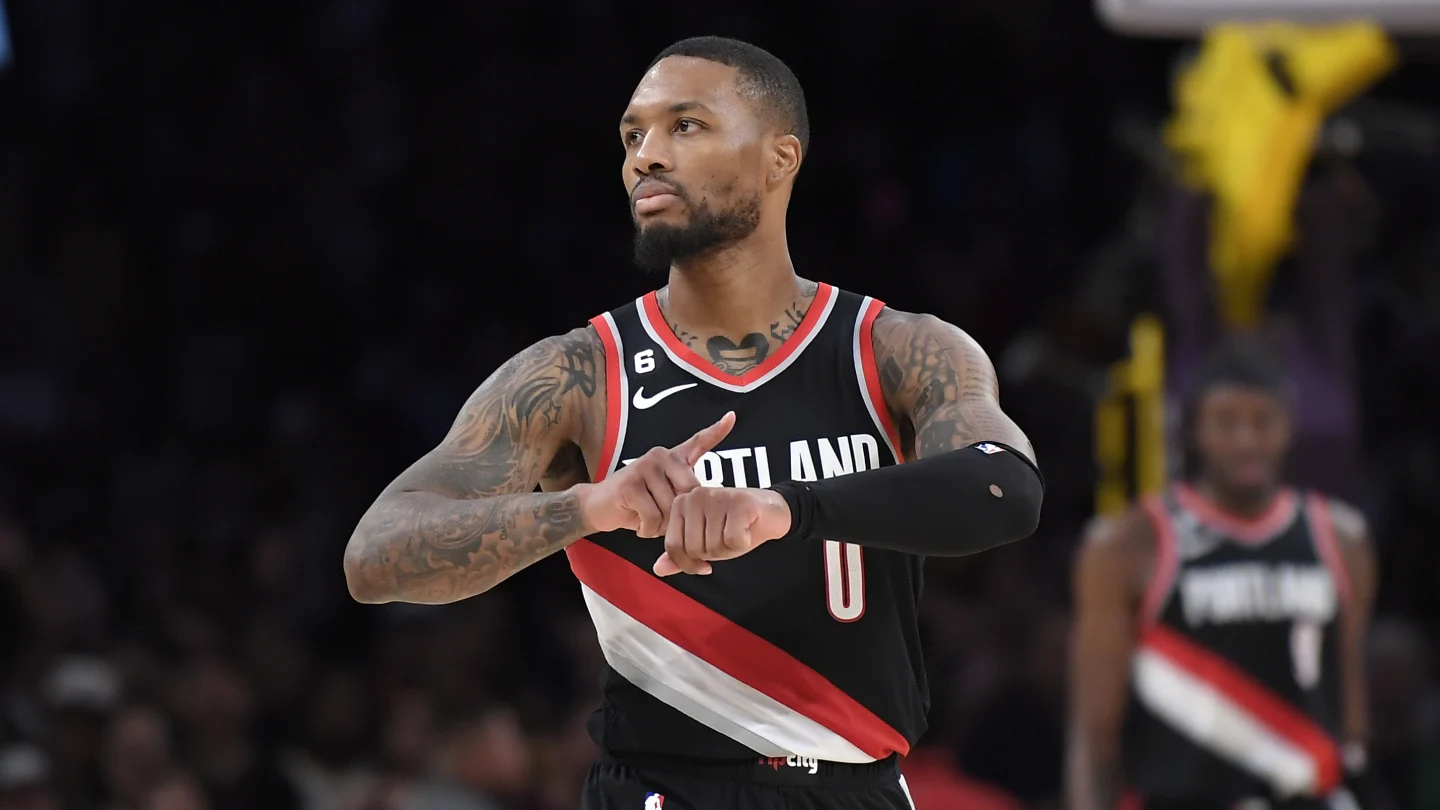 The Utah Jazz was a great contender for the championship in the previous season, even though they lacked an offensive guard like Damian Lillard.
If the Jazz had Lillard in the previous season, they could have won the title. The Jazz has a lot of assets that they can use to acquire Lillard this offseason.
Why the Portland Trail Blazers Are Trading Lillard to Jazz?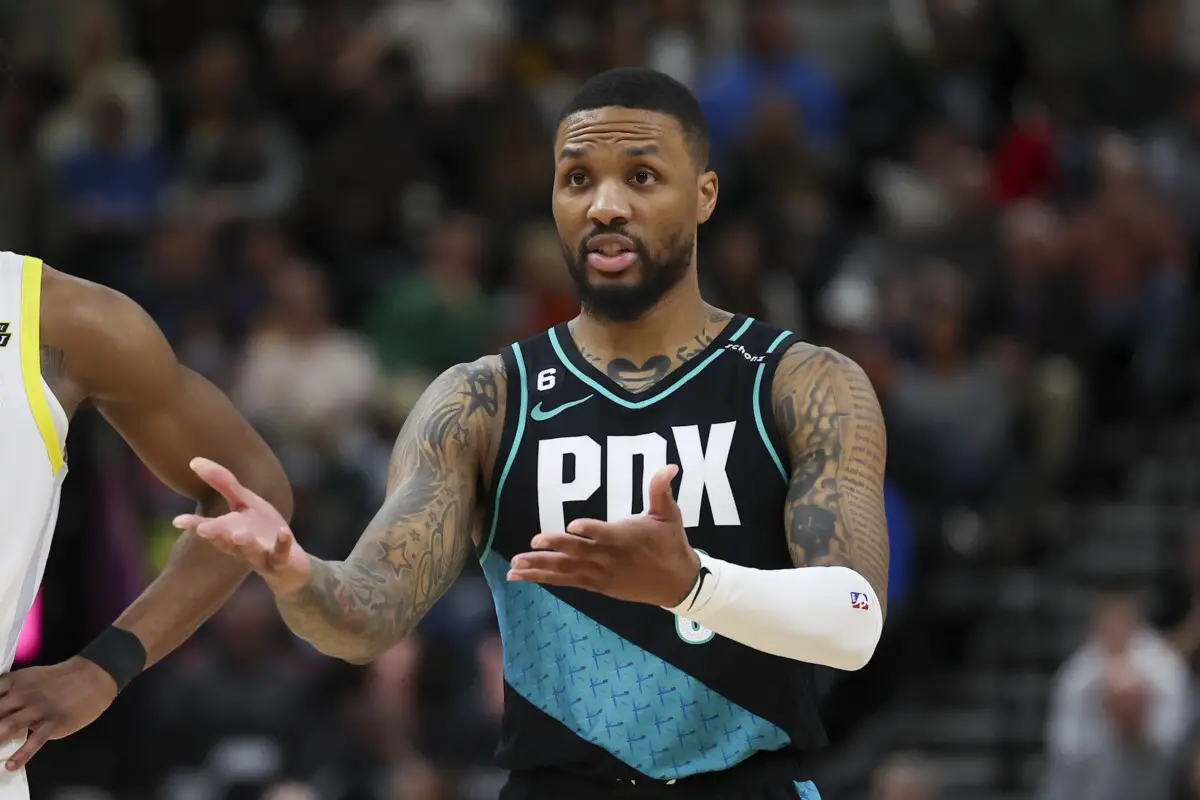 The Utah Jazz is offering a lot on the table to bring Damian Lillard on their roster. By trading Lillard, the Blazers can acquire a lot of assets and start rebuilding their roster.
Never forget when Stephen Curry and Damian Lillard competed for range shooting in-game pic.twitter.com/IME8efJf0f

— All-NBA Siakam⭐️ (@PascalHoops) August 18, 2023
In this trade, the Blazers will receive Collin Sexton, Talen Horton Tucker, Keyonte George, and Ochai Agbaji alongside the 3 first-round draft highly valuable draft picks.