On Tuesday, a woman in California accidentally hit and killed a man who police said was trying to steal her catalytic converter.
The unnamed woman was sleeping in her Ford Excursion in the parking lot of a Palmdale shopping center at around 6 p.m. when four people who were suspected of stealing from her pulled up, the Los Angeles Sheriff's Department said.
Two Hispanic men and two Hispanic women parked next to their victim while he or she was sleeping. Deputies say that one man got out of the car and laid down under the woman's SUV. He then started sawing off the catalytic converter.
The victim woke up from the sound, turned the car on, put the vehicle in reverse, and felt a bump like she ran something over,
the department said in a release.
The woman stopped right away and called for help, leaving the man who had been hit by her car lying under her car.
When the sheriffs got there, the Ford was only partially out of the parking spot, and the man was still under it. The car that the sheriffs thought was used to steal was parked next to the Ford.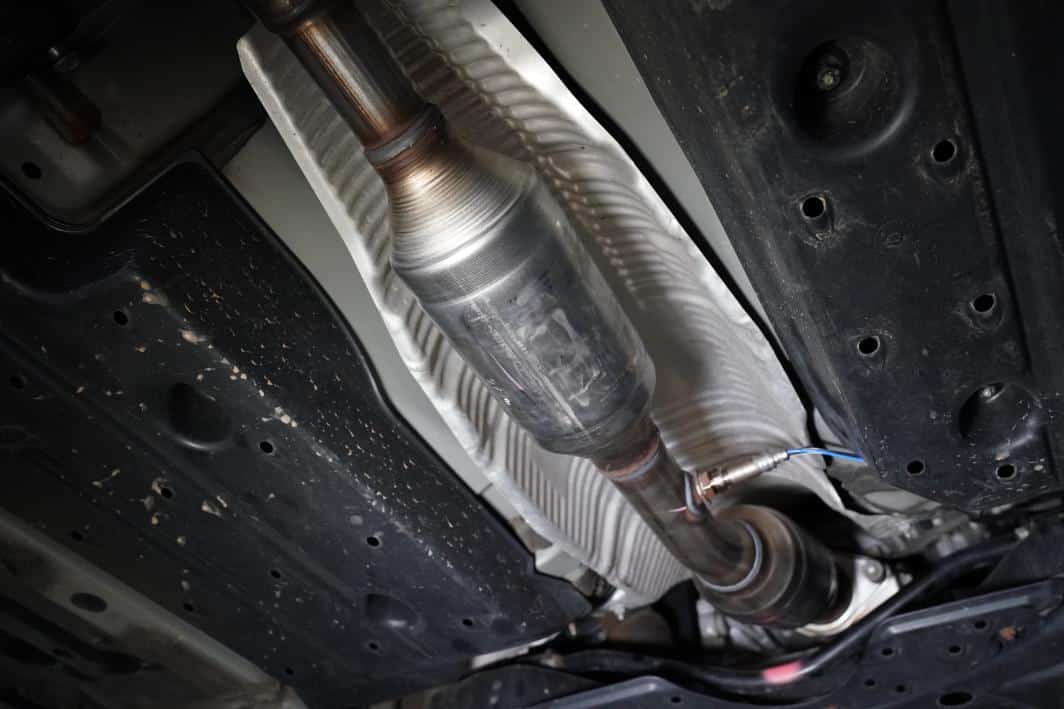 The man was taken to a hospital nearby, where he was declared dead. Police found out later that he was a big theft suspect.
The other three people in his group were also detained.
Police have not said who was involved or if the person who was stolen from would be charged. The case was ruled to be a murder.
Car thieves are always on the lookout for catalytic converters.
Last week, thieves took the catalytic converter off the famous Oscar Mayer Wienermobile while it was parked at the Sonesta Suites on Paradise Road in Las Vegas.
A source said that such thefts went up by as much as 600% in New York City's five boroughs last year.