We've had the Bugatti Chiron for six years. That personally offends me; I assumed the Veyron replacement was no more than four years old, but time simply moves in a different way these days. You didn't think that Bugatti would allow its final W16-powered masterpiece to slip away quietly even after all 500 of the initial models it planned to produce have long since been sold out. Meet the Mistral open-top.
Because Bugatti has never produced a Chiron without a roof before, despite numerous demands, Bugatti plans to build 99 of these Chiron-based convertibles to complete the series' run. According to Wikipedia, the name "Mistral" refers to "a powerful, chilly northwesterly wind that blows through the Rhône valley and southern France." That we formerly gave winds names astounds me.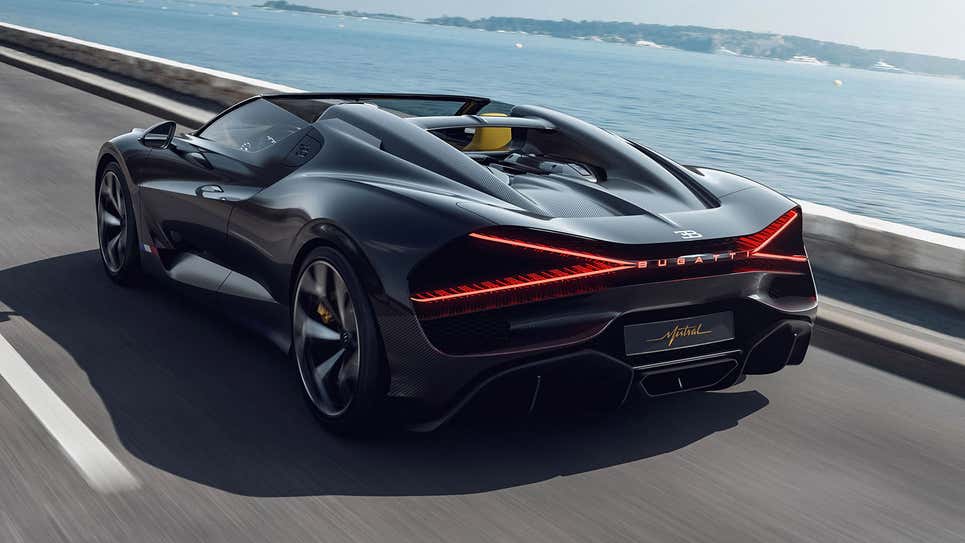 The eight-liter, quad-turbocharged W16 utilized in the brand's track-focused Bolide and Chiron Super Sport 300+ produces 1,577 horsepower in the Mistral. The Veyron Grand Sport Vitesse, which reached a speed of 254.04 mph in 2013, set the record for the fastest production roadster in the world in 2013. The business anticipates outperforming that by roughly 7 mph.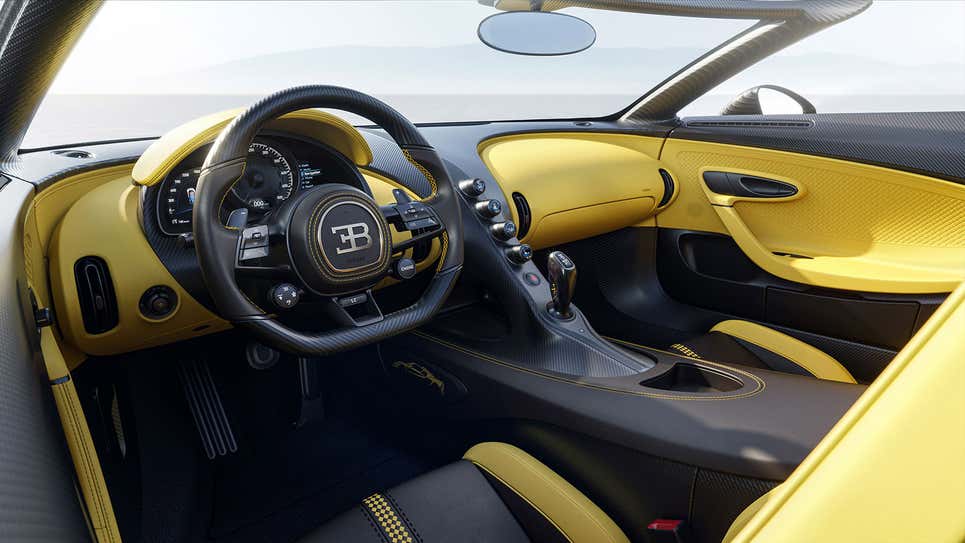 Achim Anscheidt, design director at Bugatti, stated to Autoblog that the Mistral's legacy as the company's final W16-powered road-legal vehicle was ingrained in its design: "We had the pressure of creating something that is precious and valuable in a car collector's garage. It's not just a fashion statement: 'Oh, let's do a roadster!' Or, even worse, 'Let's take a Chiron and just cut it open,' which would have looked terrible. This burdens us with the responsibility that this is the last of its kind of that generation and how that's going to sit in those collections," Anscheidt told Autoblog.
The exterior of the Chiron has never particularly appealed to me, but the Mistral is a good evolution of it, taking design ideas from a handful of Bugatti's limited-edition vehicles, including the aforementioned Bolide and the La Voiture Noire. It demonstrates how well this design works in a convertible form, though perhaps Barchetta is a better descriptor given that the Mistral will only be offered with a temporary roof during "emergencies," as Anscheidt told Autoblog. That's not a big concern; if you can purchase one of these for $5 million and intend to drive it in the sun, you can certainly find room in your budget for a second Bugatti as well for inclement weather.