James Harden has requested a trade, and his current team, the Philadelphia 76ers, are trying their best to get the best possible return in exchange. The Sixers are exploring every potential deal that could offer a significant return for Harden.
One team that desperately needs a point guard and a playmaker is the Brooklyn Nets. The Nets could acquire the star guard in a 3 team trade. Here's the potential trade idea!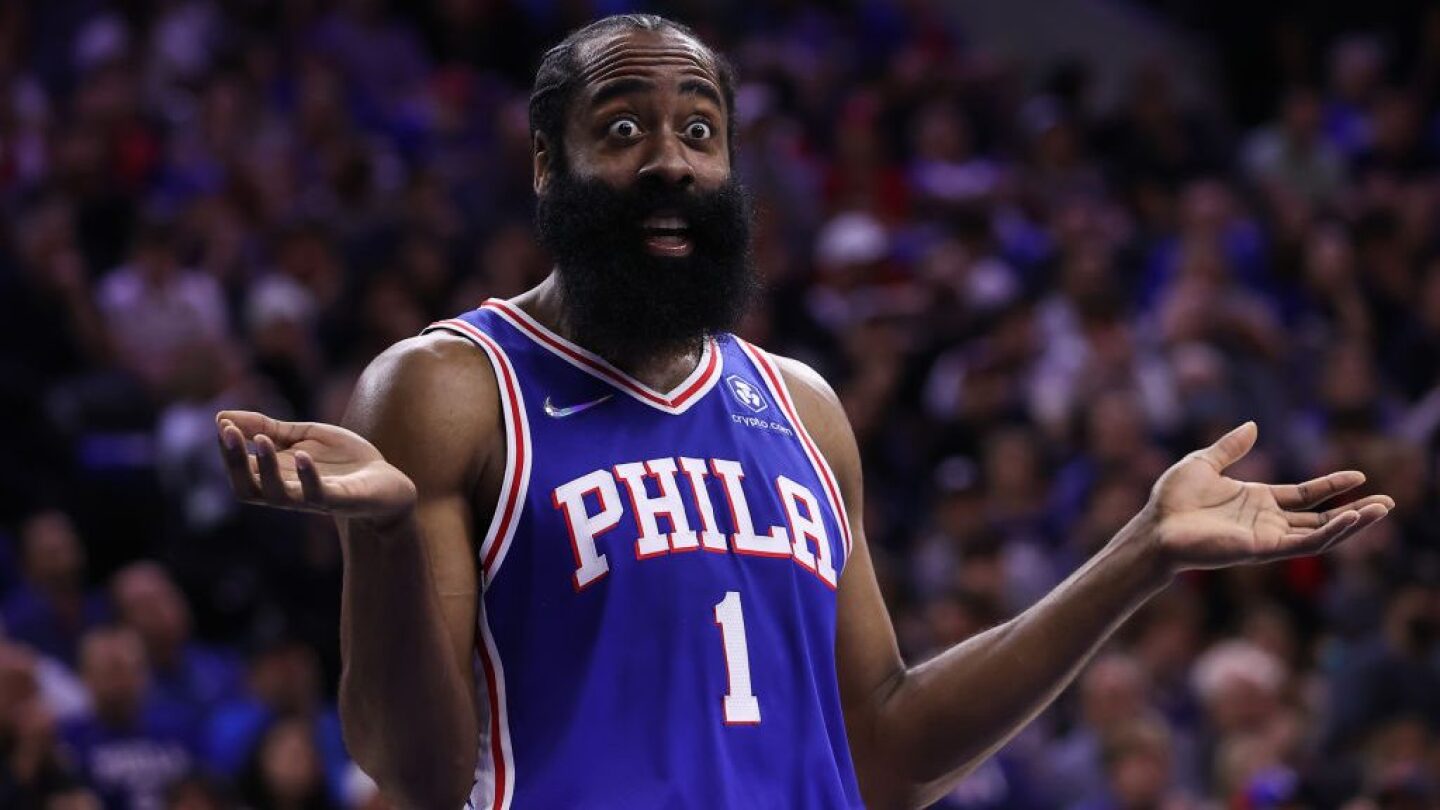 The James Harden Trade Proposal
The San Antonio Spurs will receive the forward center Ben Simmons, the 2025 First-Round Draft Pick (Phoenix Suns via Brooklyn Nets).
The Philadelphia 76ers will receive the forward Doug McDermott, the guard Devonte Graham, the forward Reggie Bullock, and the 2027 First-Round Draft Pick (Phoenix Suns via Brooklyn Nets).
The Brooklyn Nets will receive the guard James Harden.
The Philadelphia 76ers are trying to retain Joel Embiid by serving him a solid plan to contend in the NBA 2023-24 Season. Embiid doesn't want to stay in the team after Harden's trade request.
Could the Brooklyn Nets Acquire James Harden in A Trade?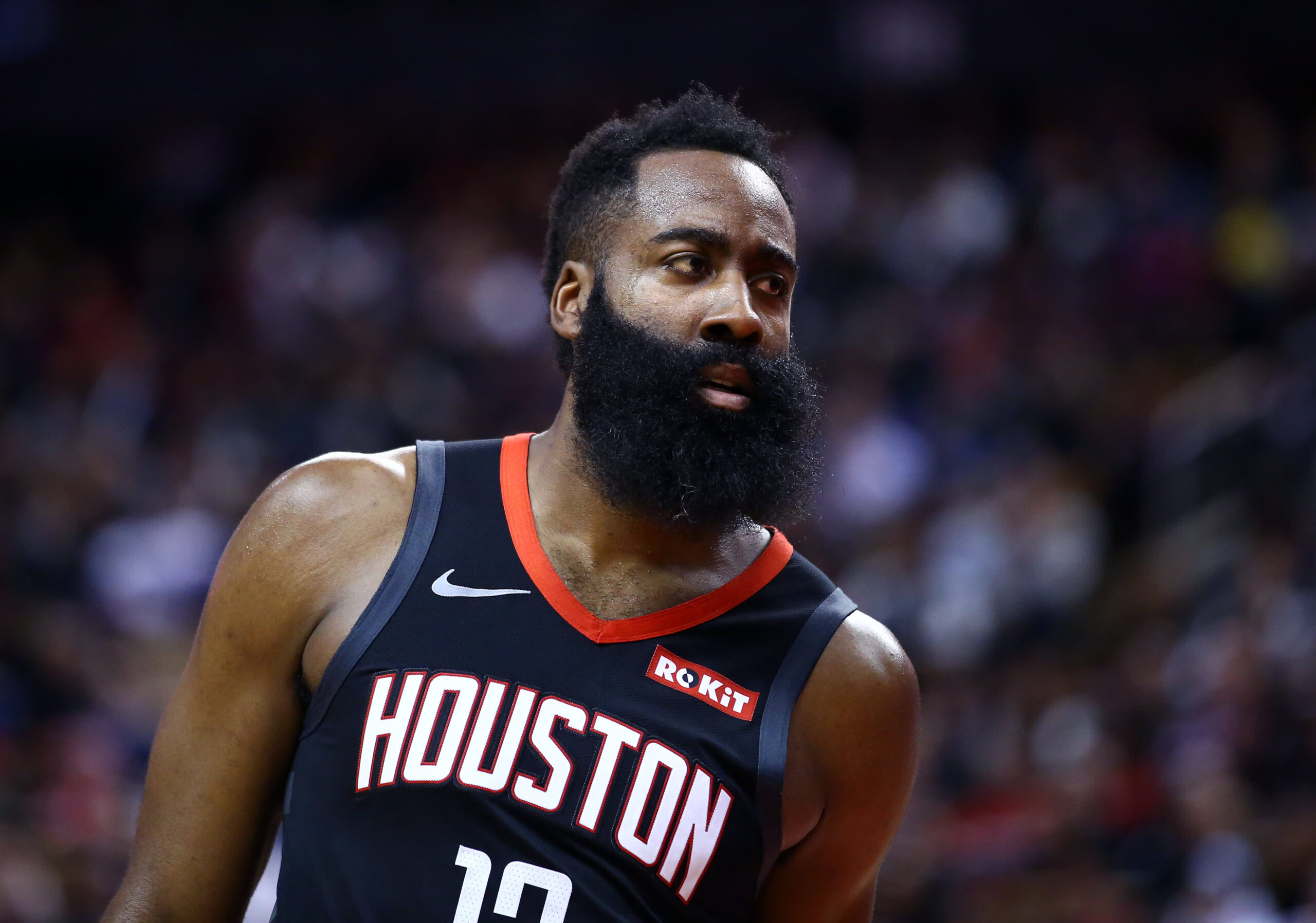 James Harden has clearly expressed his desire to join the Los Angeles Clippers. However, the Clippers are not offering the best deal to the Philadelphia 76ers.
In this case, the Brooklyn Nets look like a perfect option for him. He has skills that can perfectly make a balance between the Nets' roster and his ball-dominant brand. The Sixers' star guard could be a primary playmaker for the Nets.
The Nets have a roster that could provide elite spacing on the floor, which is ideal to utilize Harden's skills.
Could the Sixers Trade Harden to the Nets in A Three-Team Deal?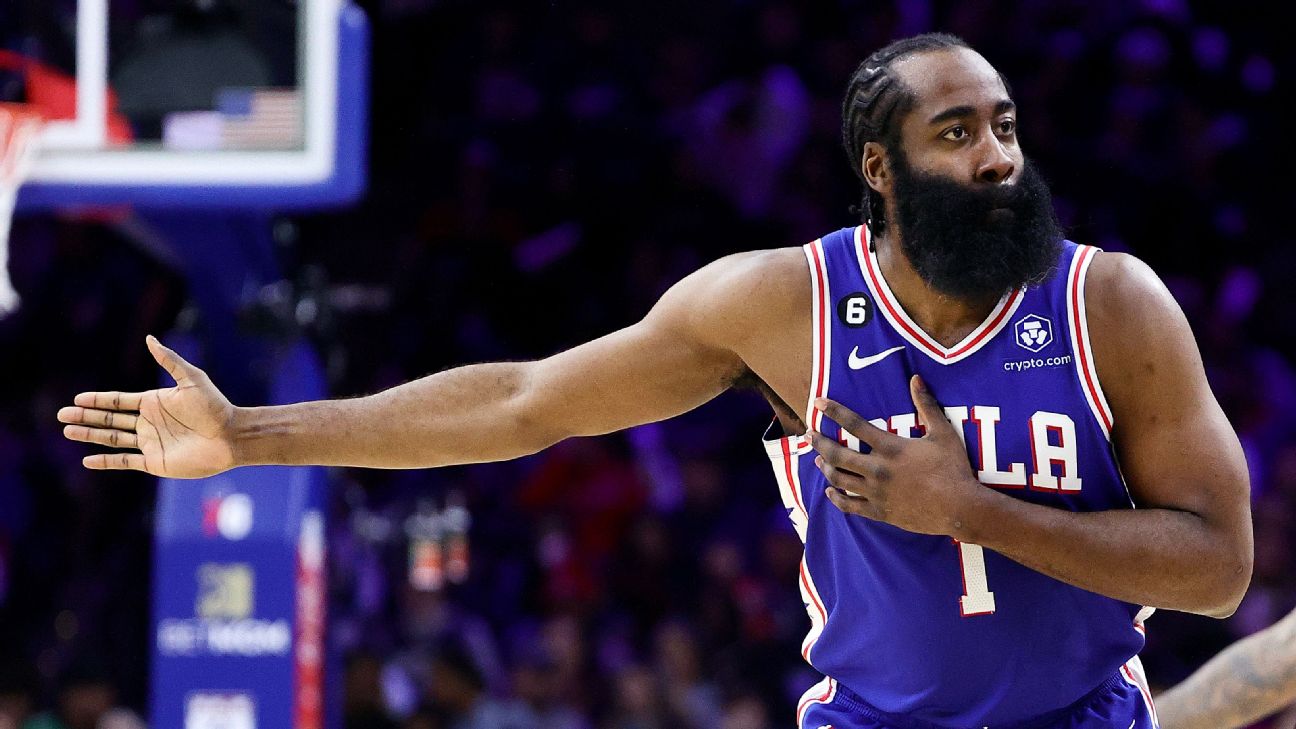 The Sixers are in a bad situation right now. Harden has requested a trade, and his value is constantly dropping in the trade market. The Sixers' star guard value is at an all-time low. Hence, the Sixers are left with no other option than trading him.
3 years ago today… James Harden did this:

– Fresh off the CP3/Russ trade
– 4th seed vs. 5th seed, game 7
– Lu Dort was 6/12 from 3 that night
– Series on the line

No doubt in my mind if Harden doesn't block this shot, the Rockets lose the series.pic.twitter.com/mcY5oPbtXt

— ᵂᴵᴸᴸ (@BiasedHouston) September 2, 2023
They will still be left with some good players who could add depth to their roster, like Joel Embiid, Tyrese Maxey, and Tobias Harris. Further, in this deal, they will gain a valuable pick, making it an ideal trade deal for them.
Why Do the Spurs Want to Do the Deal?
The Spurs want to do this deal to acquire the first-round draft pick. And since the pick is unprotected, they are getting the best value in this deal.
https://youtu.be/op6YoUlhD0M