Brittney Griner was sent to a Russian prison colony earlier this month.
And now that people know more about this new prison, they are horrified…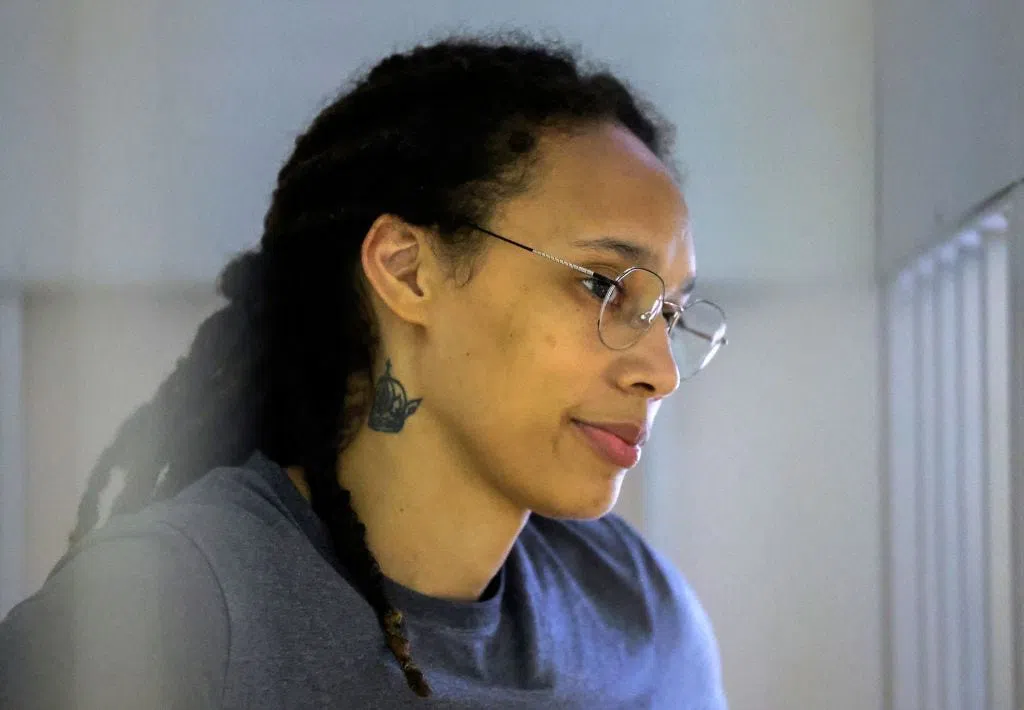 Read on to find out what's new…
Brittney Griner was given a 9-year prison sentence.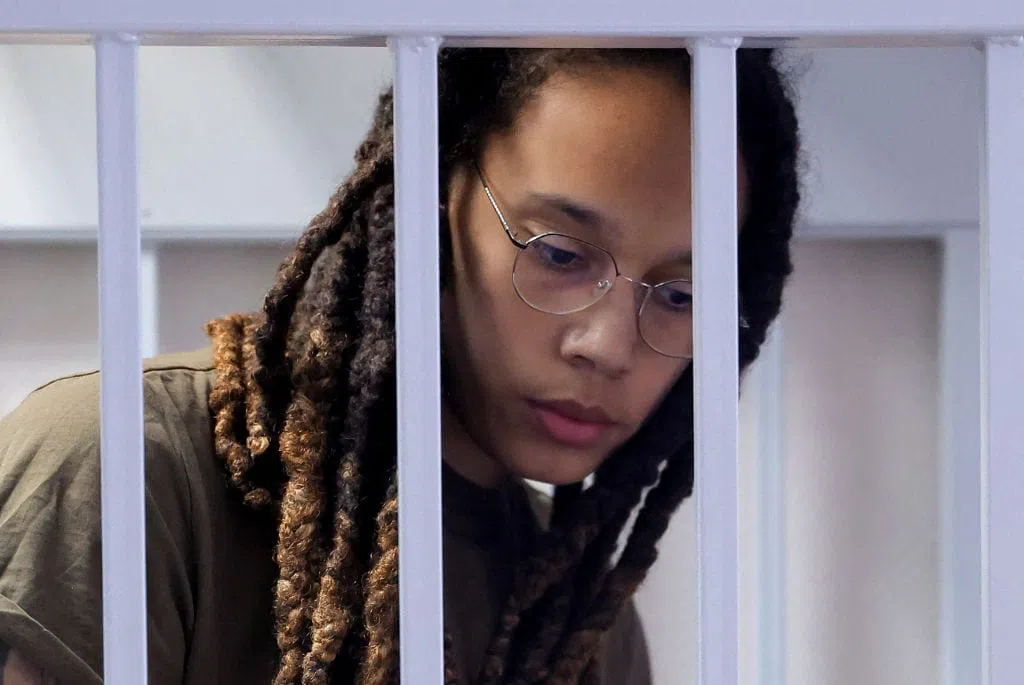 A Russian court found her guilty of having drugs on her and smuggling them with the intent to break the law.
Griner has been in Russian custody since February.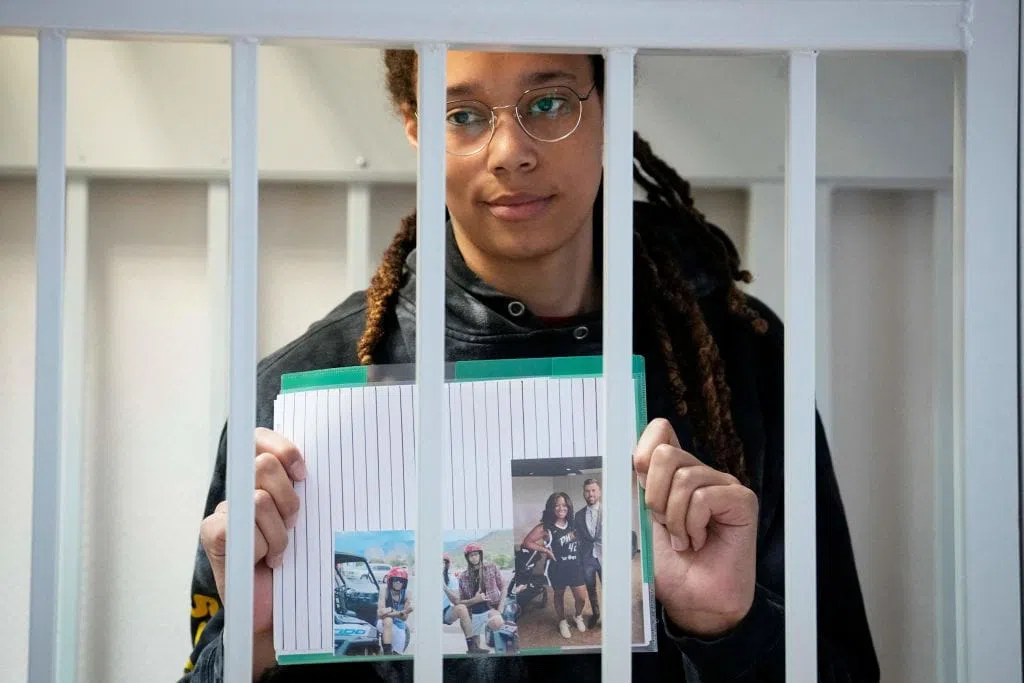 The Russian Federal Customs Service found hashish oil, which is a marijuana concentrate, in vape cartridges that were in her luggage.
Griner's last words to the court were:
I never meant to hurt anybody.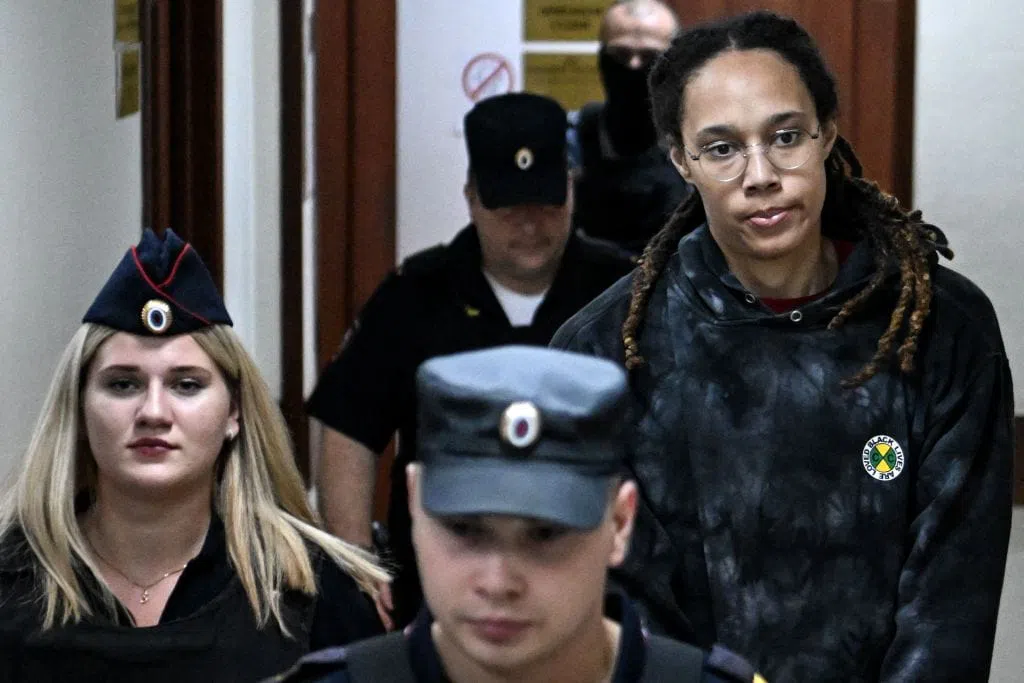 I never meant to put in jeopardy the Russian population. I never meant to break any laws here. I made an honest mistake and I hope that in your ruling that it doesn't end my life here.
The defense team for the pro basketball player from Texas has slammed the verdict.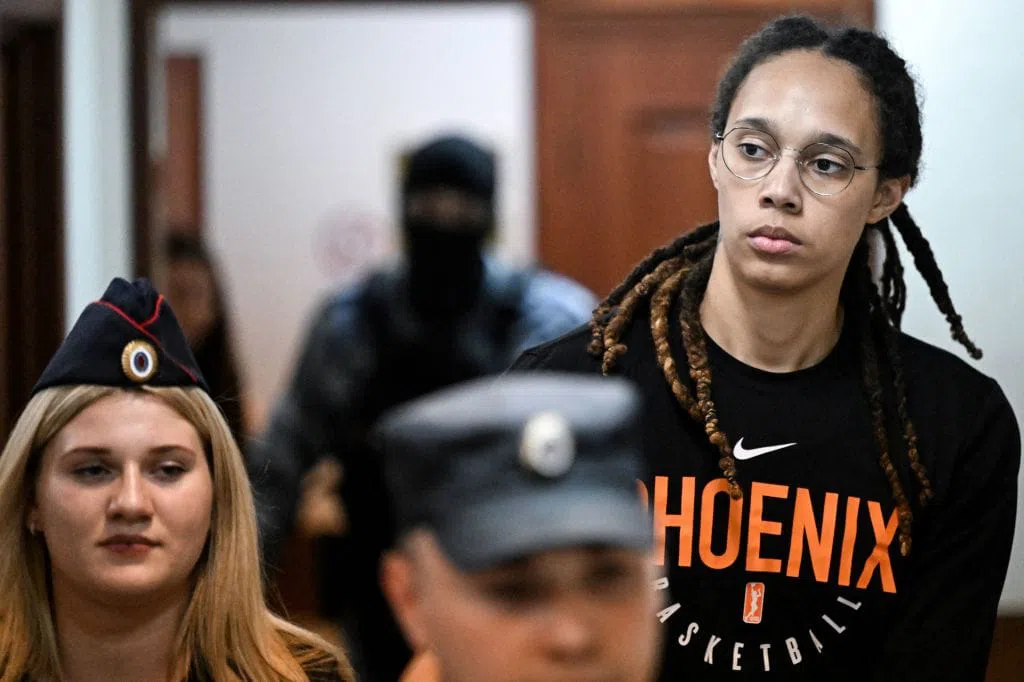 According to The New York Times, they said it was "completely unreasonable."
Also, they said they would "definitely file an appeal."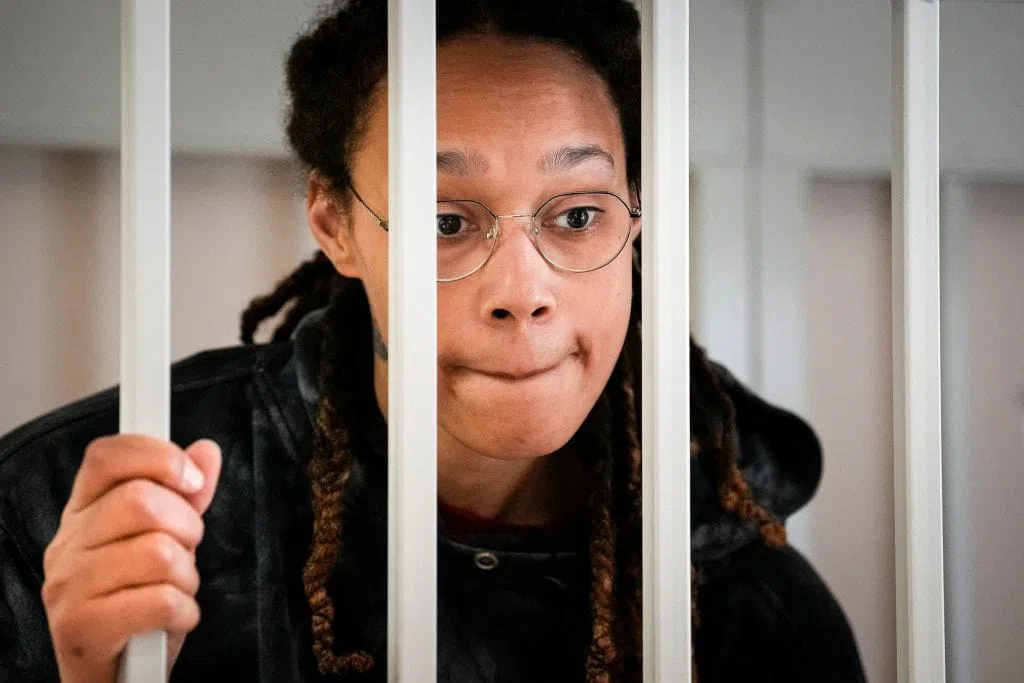 The court also gave Griner a fine of 1 million rubles, which is about $16,300.
It seems that the US government is doing everything it can to bring Griner back home…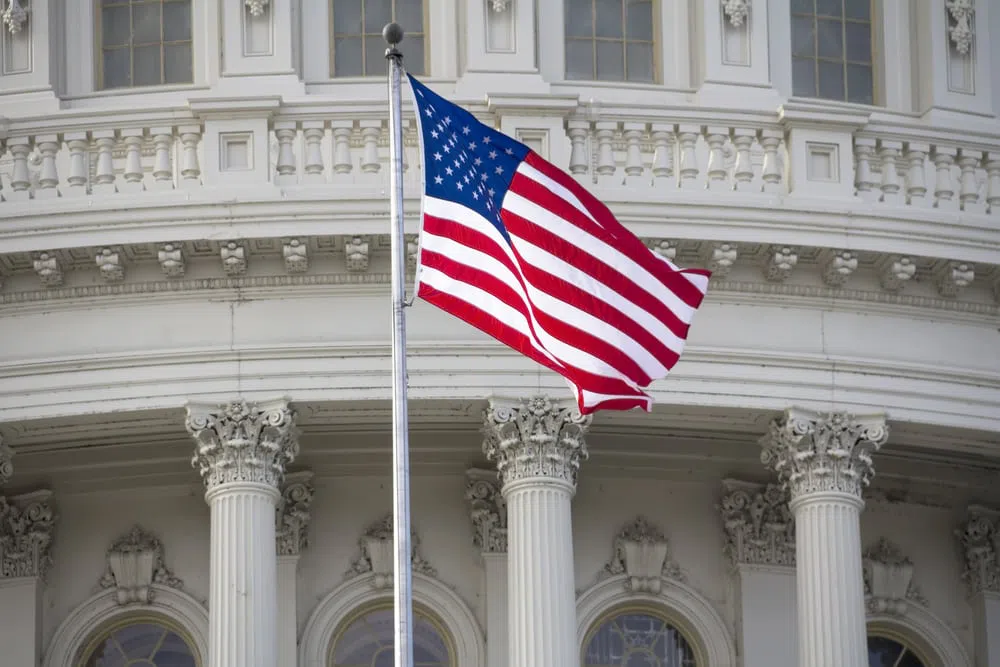 But the government isn't the only one trying to help Griner…
Kyrie Irving, a professional basketball player, also asked President Joe Biden and Vice President Kamala Harris to say more about what was going on.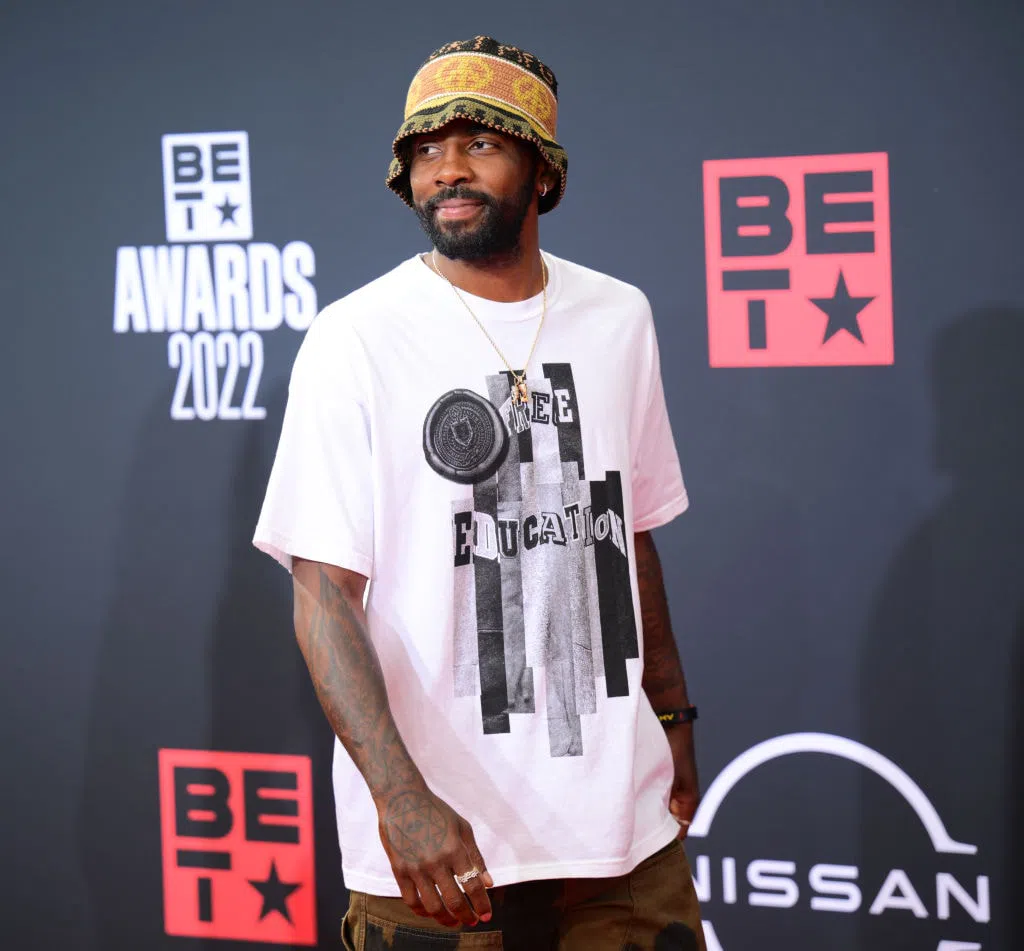 His tweets have become very popular on the internet.
What is truly happening with our Queen @brittneygriner @POTUS @VP?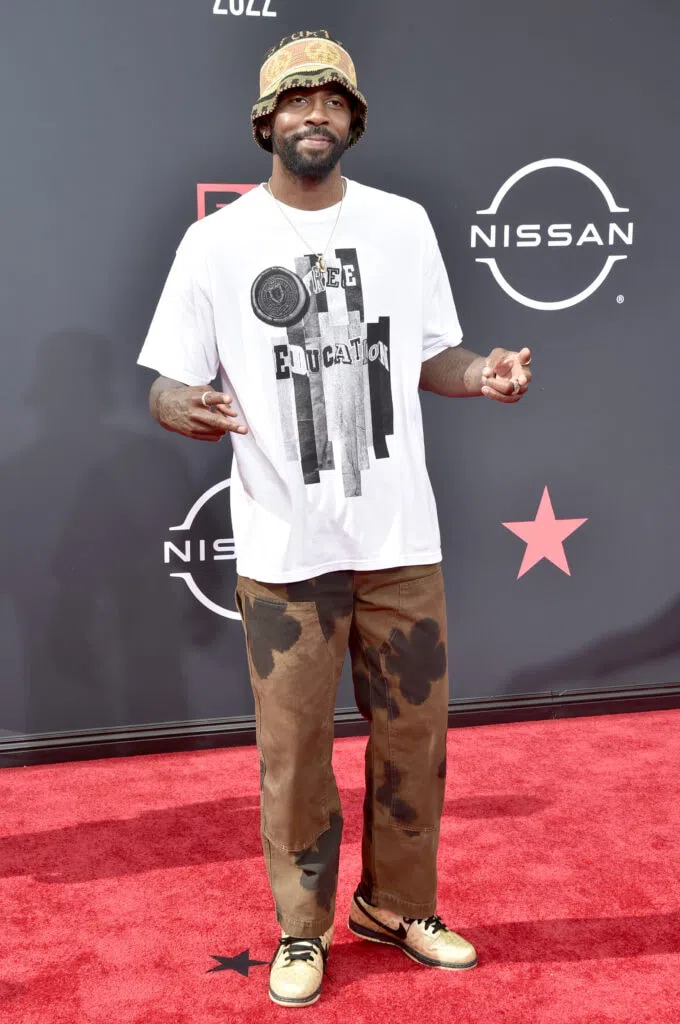 Please give us an Update,
he added.
And Irving isn't the only one who has spoken up.
Anyone that goes back to Russia to play is insane. Praying for BG man…this is breaking my heart seeing her right now ???,
wrote WNBA star, Lexie Brown.
Robert Griffin, who used to play for the NFL, also said things in favor of Brittney.
BRING BRITTNEY GRINER HOME!!!
tweeted Griffin.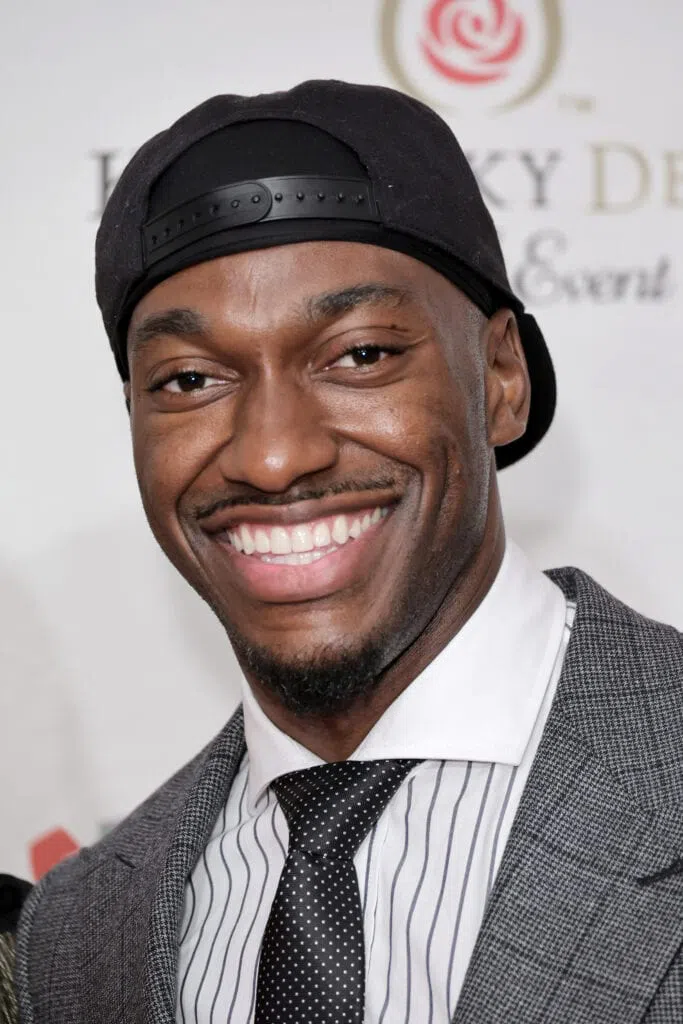 The NBA and WNBA also put out a joint statement, which a source says said:
Griner's verdict and sentencing was unjustified and unfortunate," but noted that the organization "will stop at nothing to make sure she comes home.
But it was said before that the United States made a "very good offer" to bring Brittney back home.
Then, the location where she will be locked up was made public.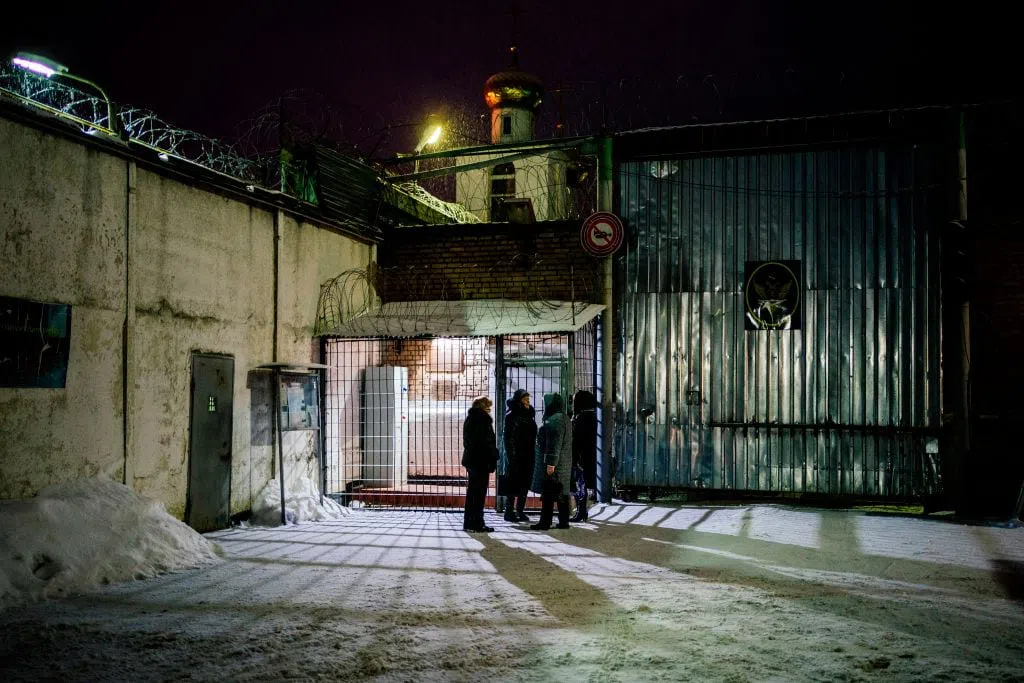 In Russia, people say that prison is one of the worst places in the country.
It is called IK-14, and it looks bad.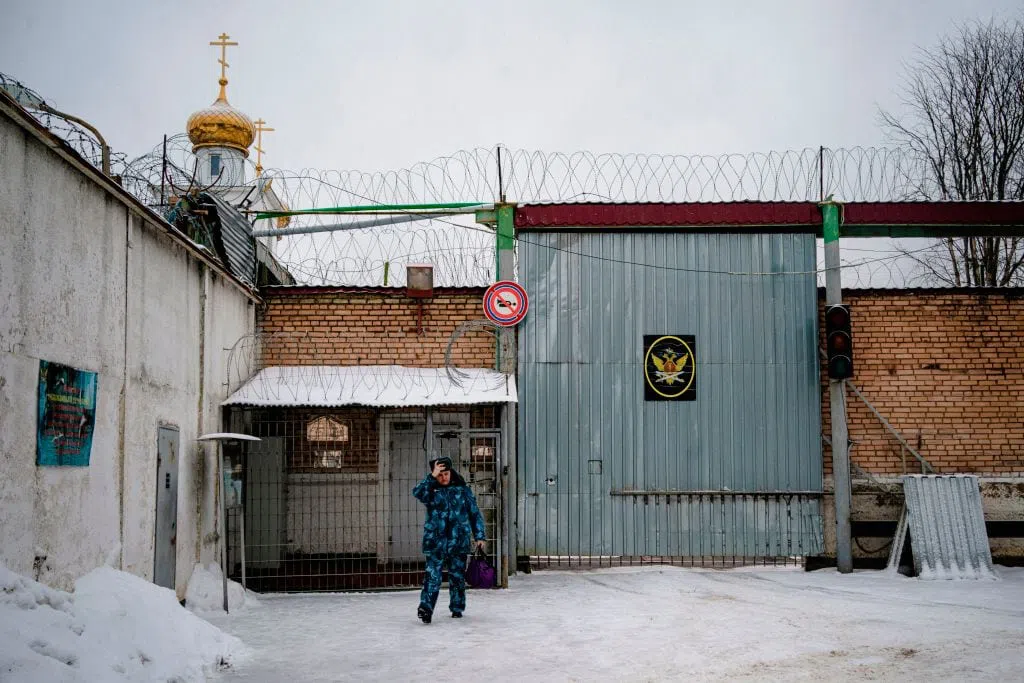 A source says that it has even been called a "gulag labor camp."
According to a report by a source, the prison is in Mordovia, which is in the middle of Russia.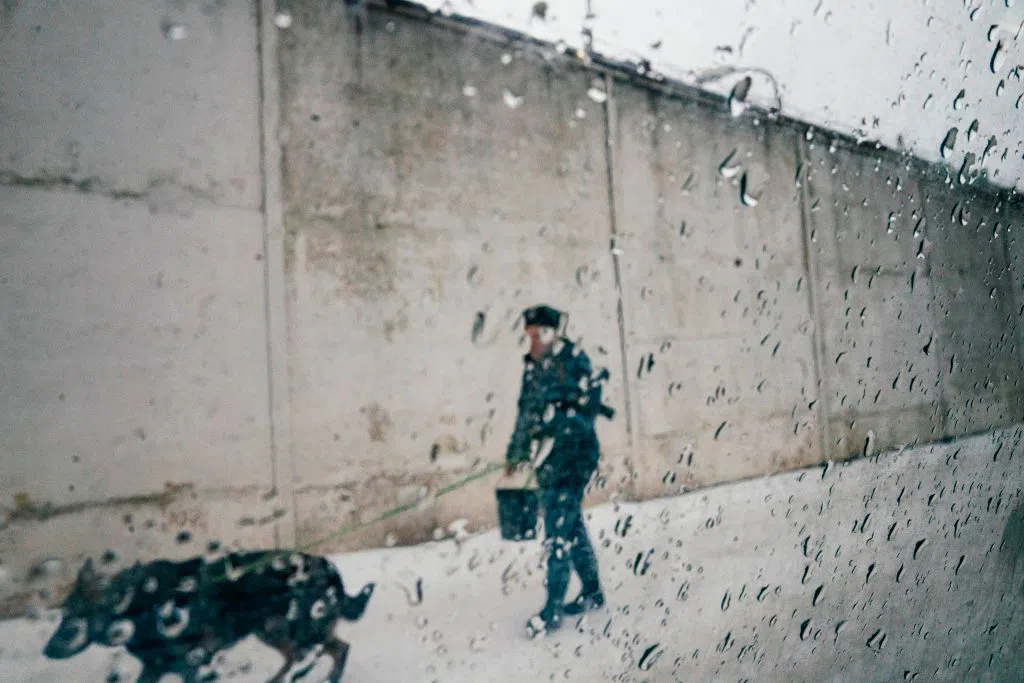 It's even worse than it sounds.
The grey building, which is covered in snow, is a lot worse than the kind of prison you'd find in the U.S.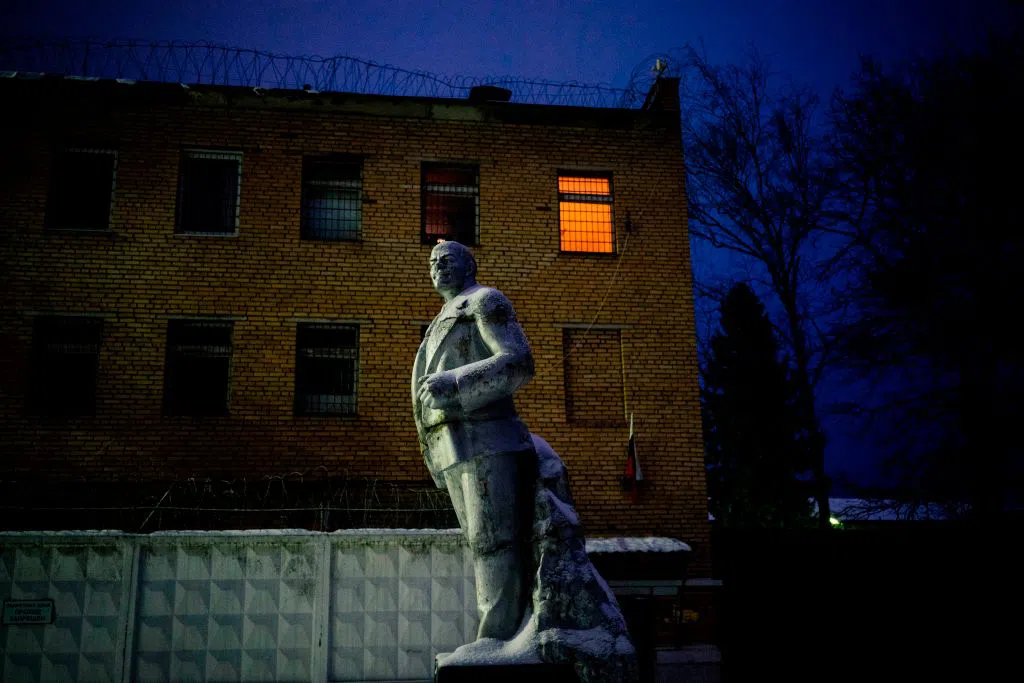 People say that the building, which is surrounded by barbed wire, is full of rats and other things that could make the prisoners sick.
Former inmate and political activist Nadezhda Tolokonnikova has talked about her time there.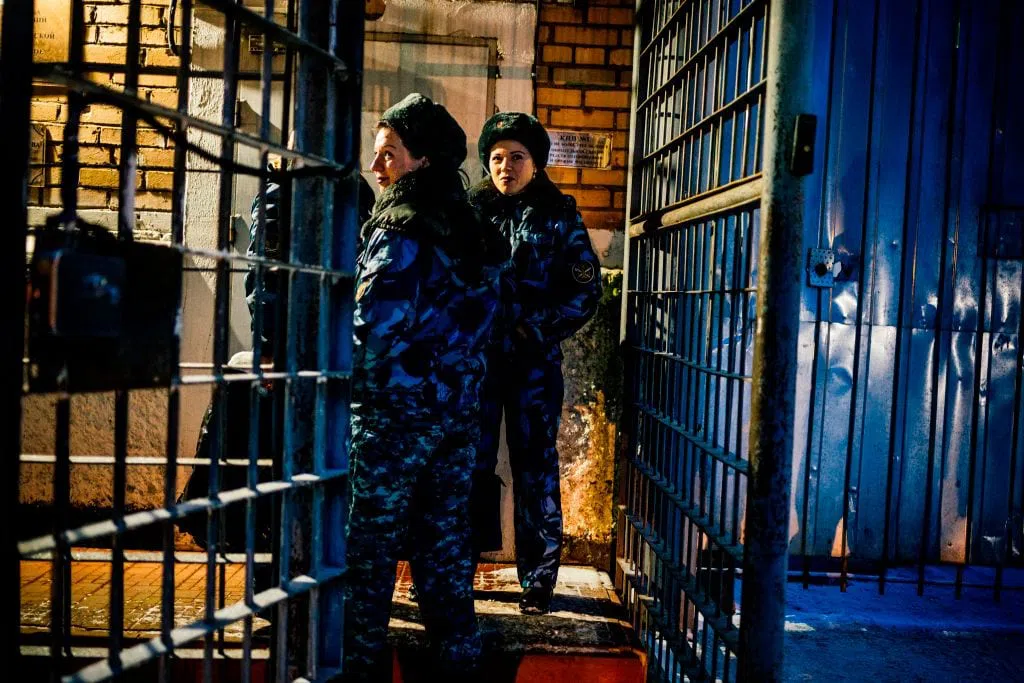 She said they worked 17 hours a day and got one day off every two months.
Gelena Alekseyeva, who was also a prisoner there, also talked about the colony in detail.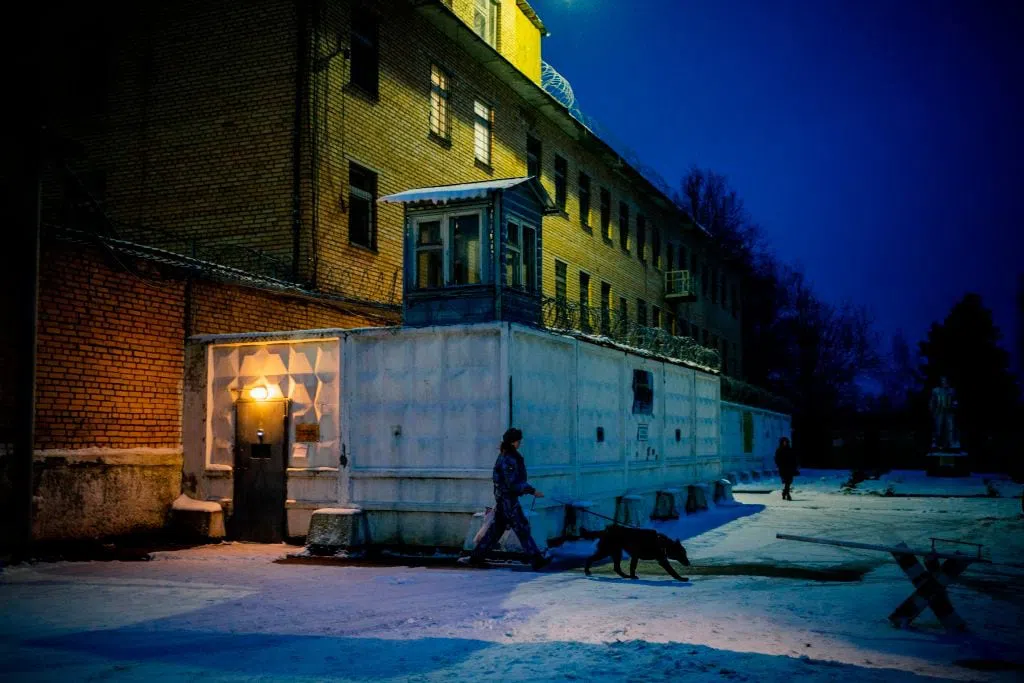 Mice lived with us. Rats lived with us in the industrial zone,
she told Radio Free Europe Radio Liberty.
Before you went into the bathroom, you needed to knock — there were special poles for that. So that the rats would scatter.
Griner's wife, Cherelle, has told CBS's Gayle King that Griner's first phone call with her after she was arrested in August was "delightful."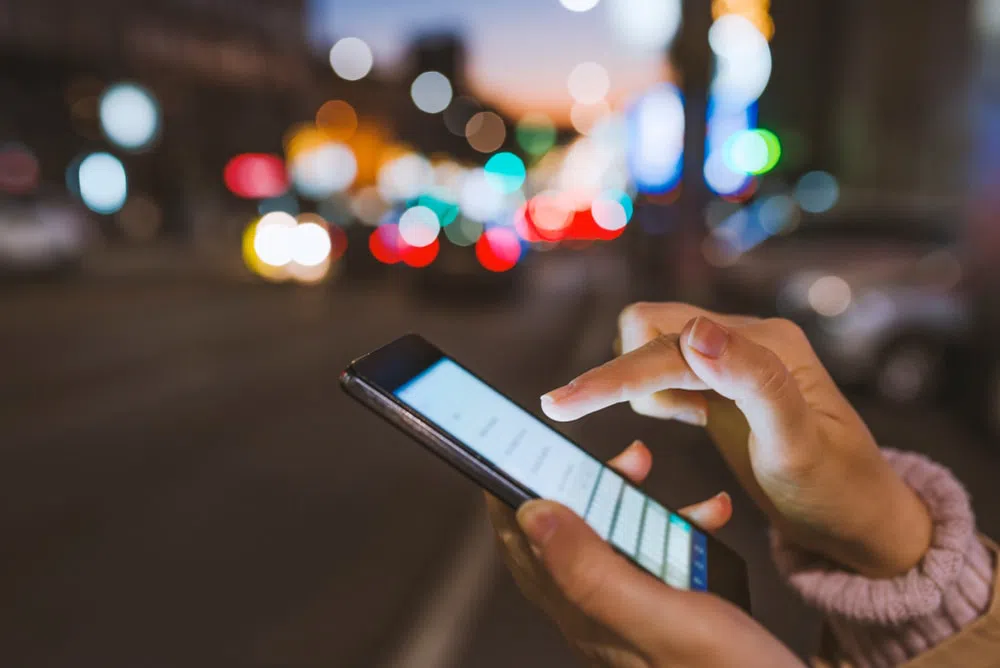 She's OK,
Cherelle recalled thinking at the sound of her wife's voice and added:
We can survive this.
But Cherelle reportedly said that the second phone call was "the most disturbing phone call" she had ever received.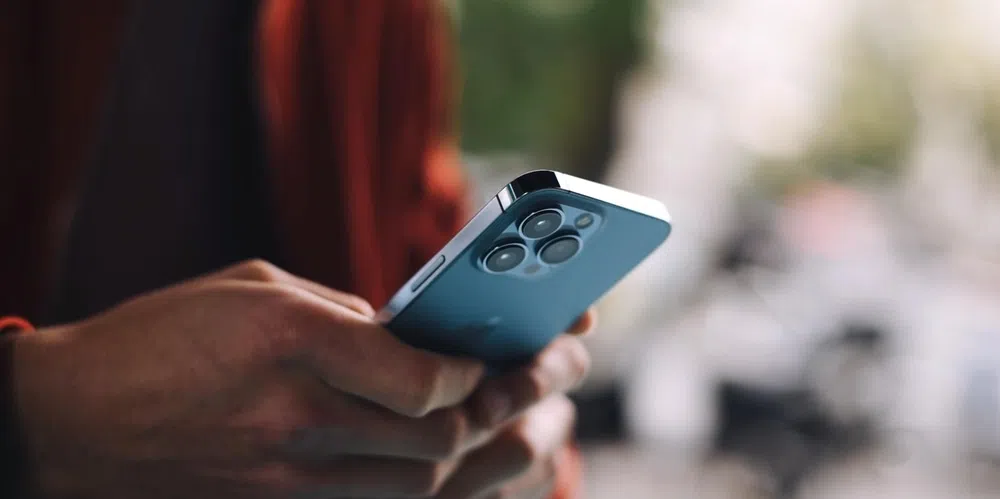 Reports say that as soon as she got off the phone, she started crying and didn't get out of bed for days.
You could hear that she was not OK… you could hear that she was at the max [suffering] that day, and there was nothing I could do. At that point, I didn't know if she had anything left in her tank to continue to wake up every day and be in a place where she has no one,
Cherelle told King.
Cherelle said that when she saw pictures of Griner walking through Russian courthouses handcuffed, sad, and thin before she was sentenced, she could tell "she's not herself."
She said that she knows Griner is being as strong as she can while she is locked up in a Russian prison and away from her friends and family, but she can't understand that even at her "absolute weakest moment in life."
Cherelle added:
She's very afraid about being left and forgotten in Russia or just completely used to the point of her detriment. She's saying things to me like, 'My life just don't even matter no more. I feel like my life doesn't matter. Y'all don't see me. Y'all don't see the need to get me back home.'
Griner has turned 32 while she has been in jail.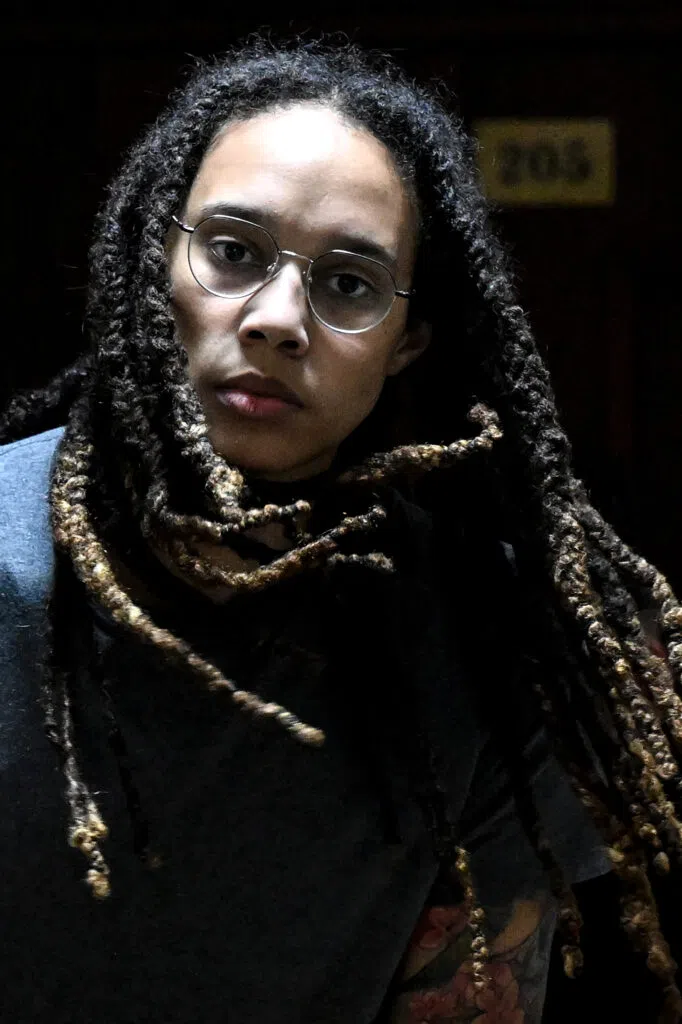 She sent a message to the people who support her.
Thank you everyone for fighting so hard to get me home,
Griner said in a statement through her lawyer Maria Blagovolina, as per CNN.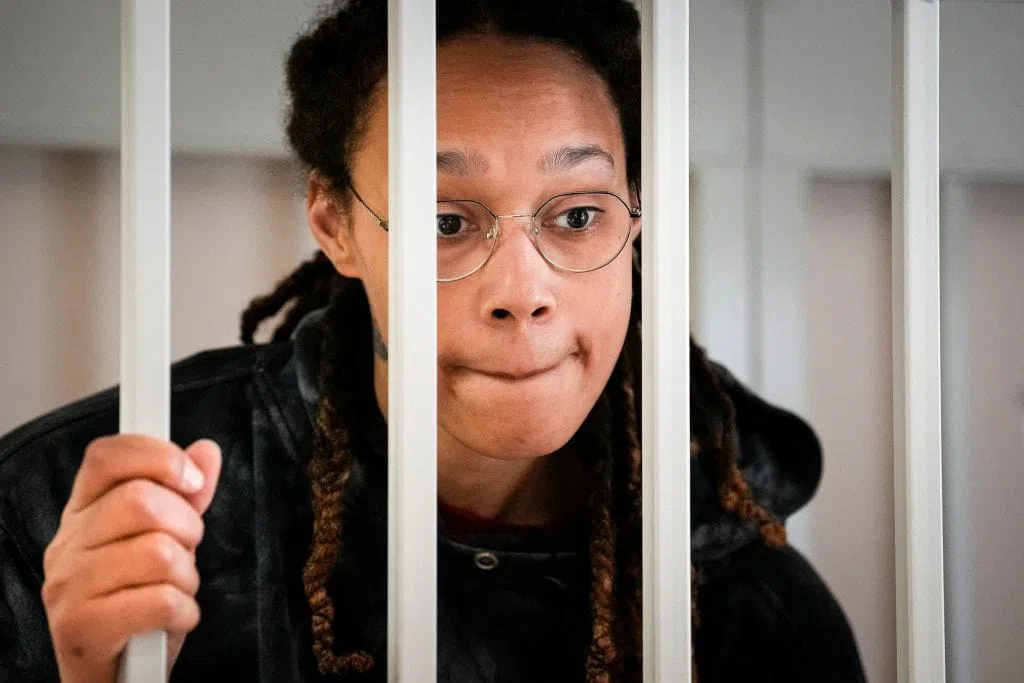 All the support and love are definitely helping me.
A source says that Griner's appeal was turned down in court.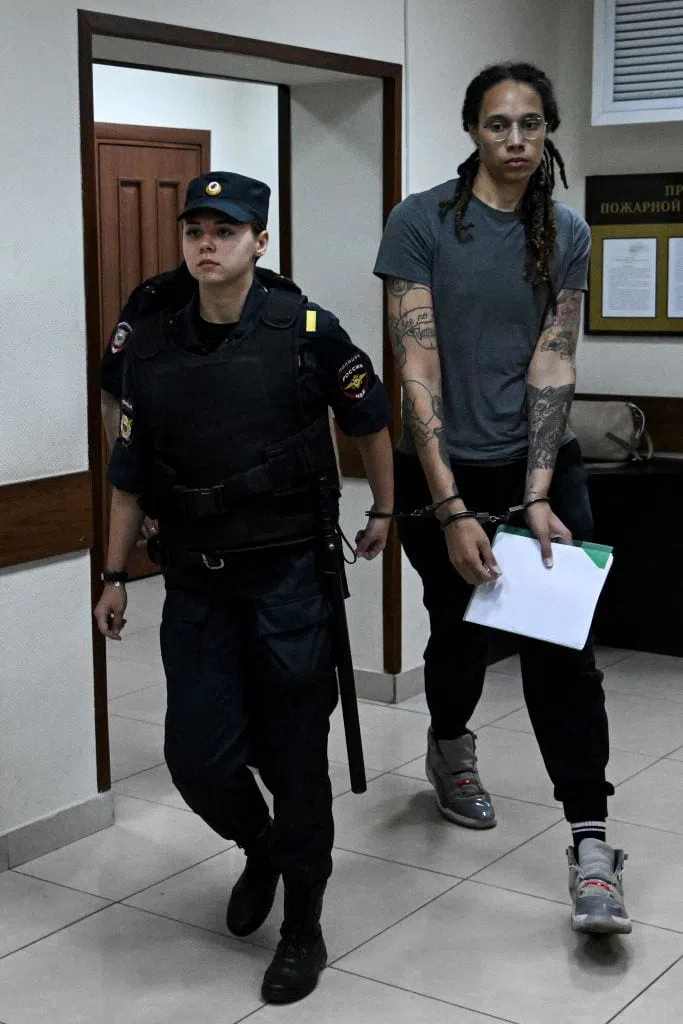 The WNBA star wasn't there in person at the hearing on October 25, but she was there via videoconference from a prison cell.
Griner and her team of lawyers wanted the court to change what it had said before.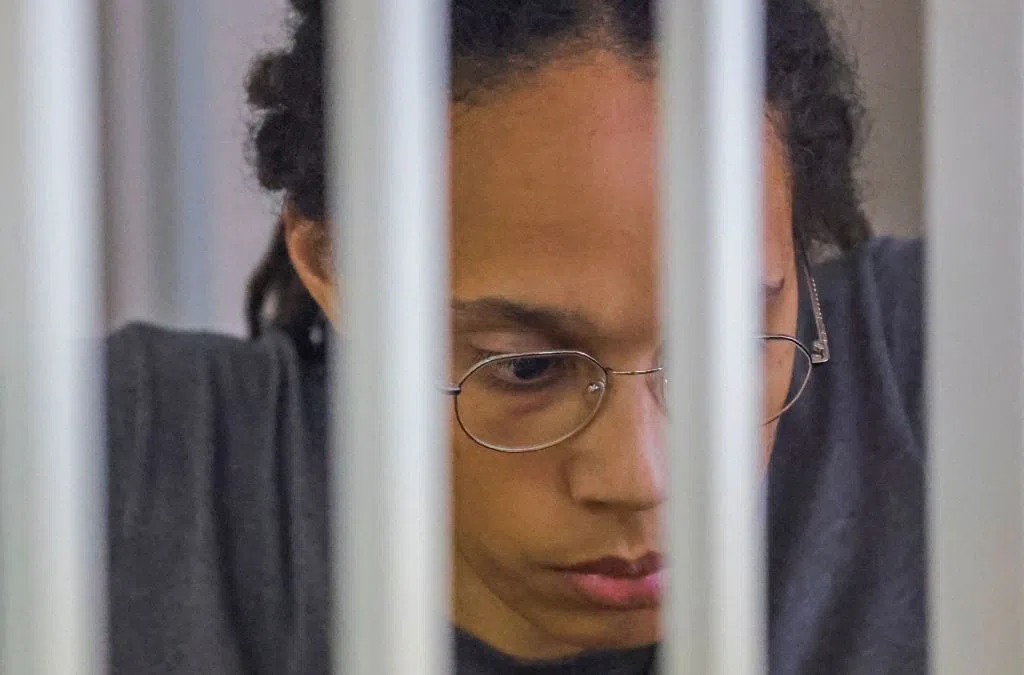 If not, the prison sentence should at least be cut.
Her lawyer argued very hard that her prison sentence was too long for what she did.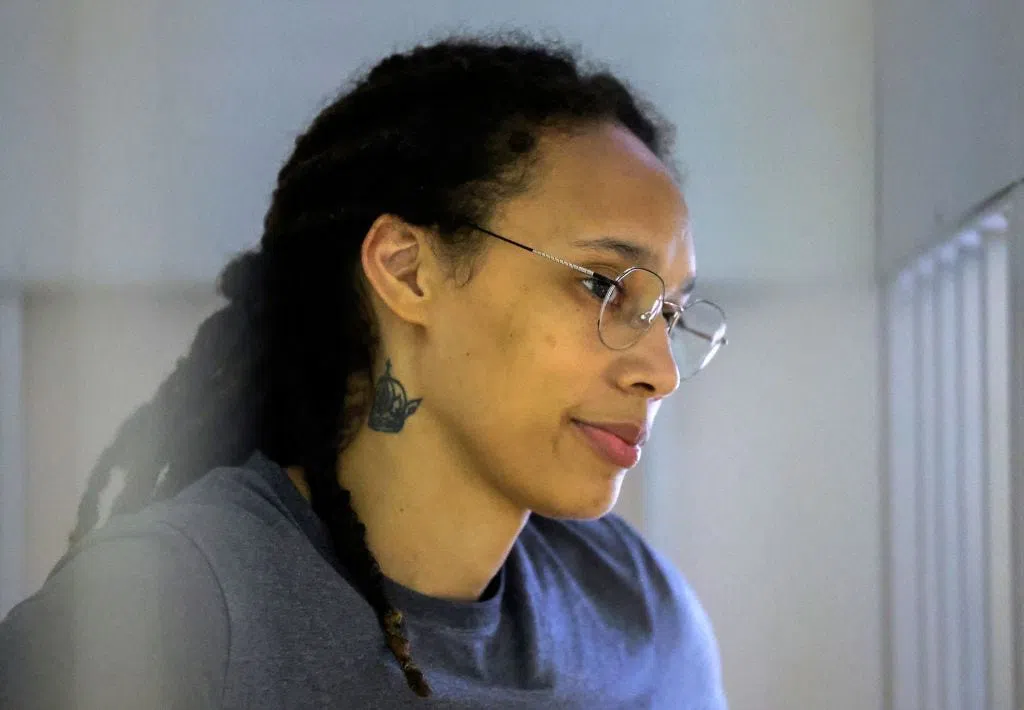 But they didn't think they'd win the court case because they said they "didn't expect any miracles to happen."
Alexander Boykov, Griner's lawyer, talked about what she did every day in jail.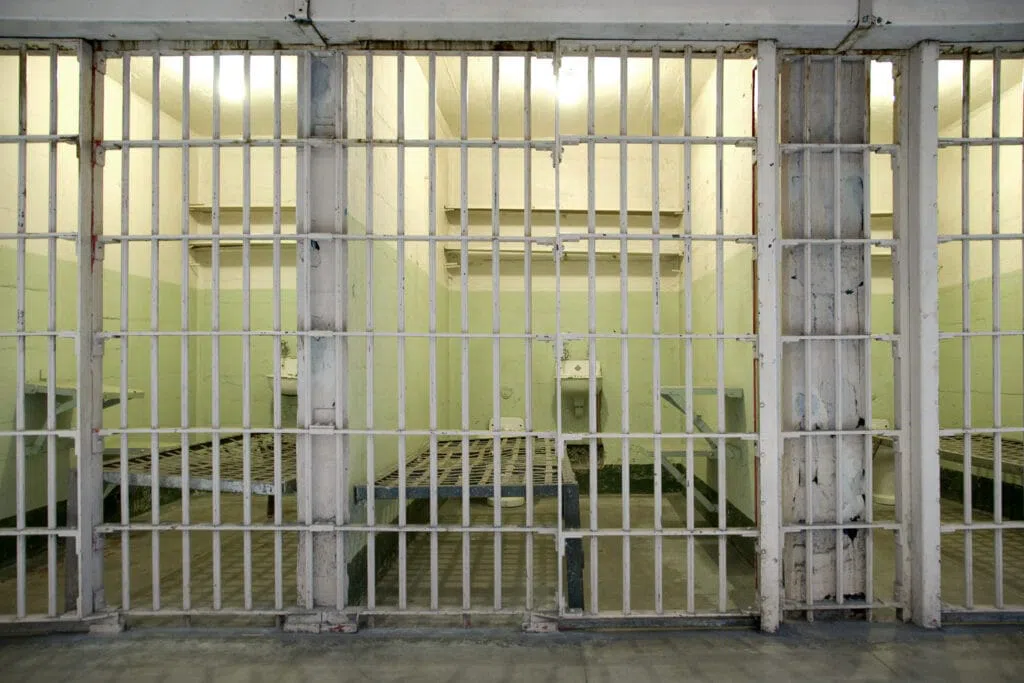 They go to sleep around 10 p.m. and that's when the lights turn off and the television's turned off,
he said.
They watch television, they prepare themselves food, they read, and that's basically it.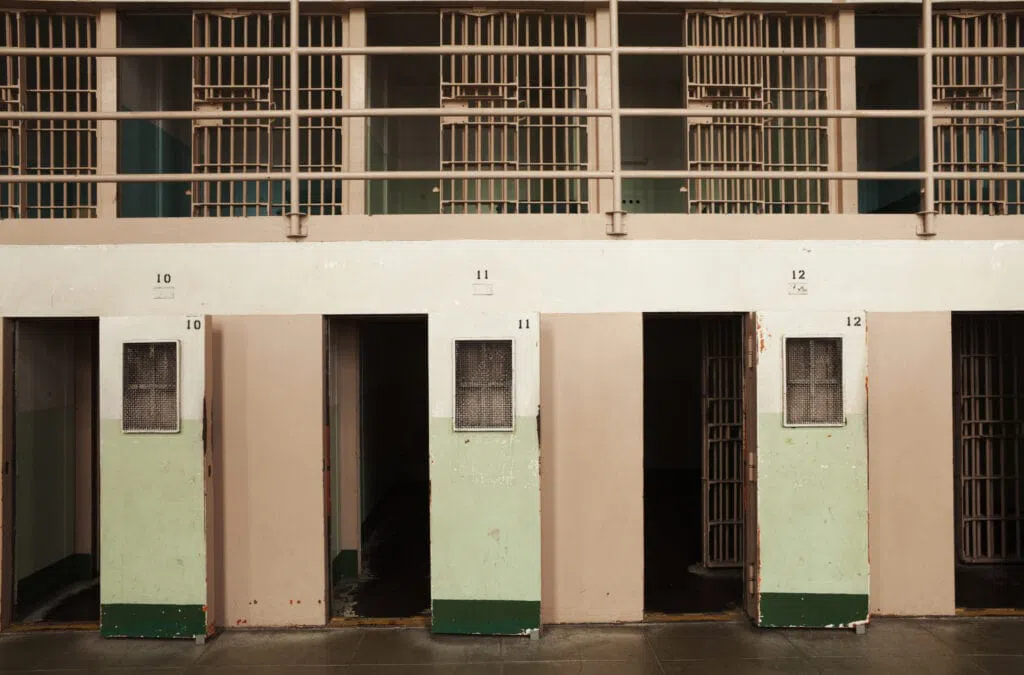 Every day is the same.

There's no gym, no runway, no basketball court,
Boykov said.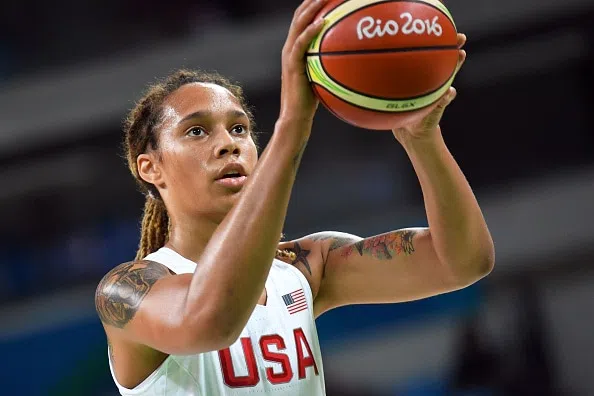 Griner's stay sounds pretty bad because she doesn't have much freedom and she can't do the things she likes.
But then things went downhill for Griner…
Lawyers for Griner say they haven't heard from her since she was sent to a Russian prison colony.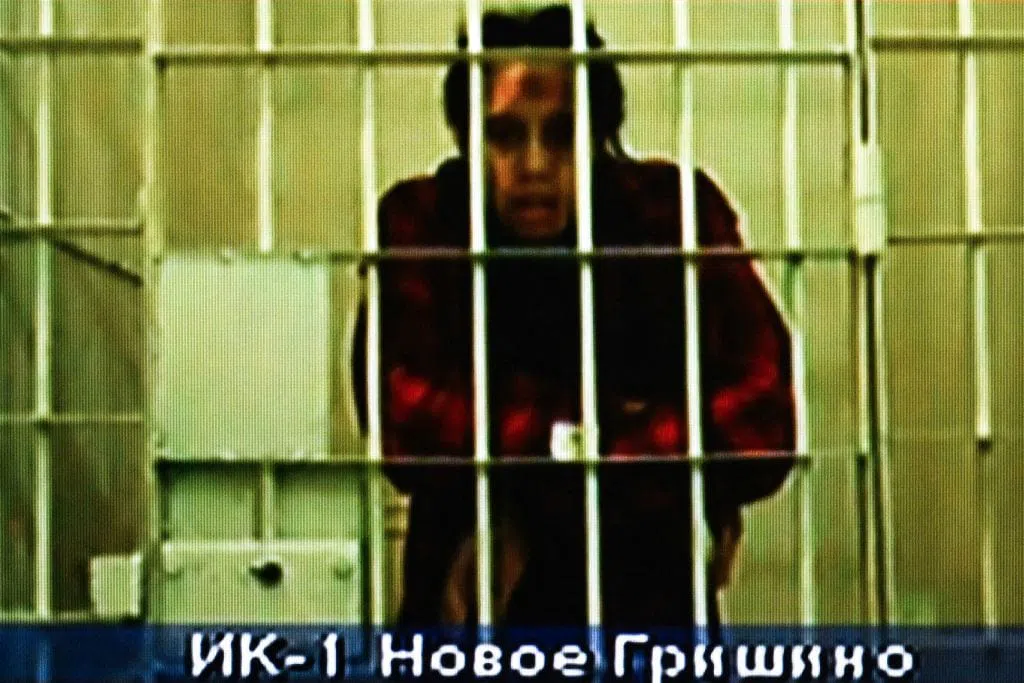 Since she was found guilty in August, her family and legal team have been afraid of her being moved.
People say that a prison colony is much worse than a detention center.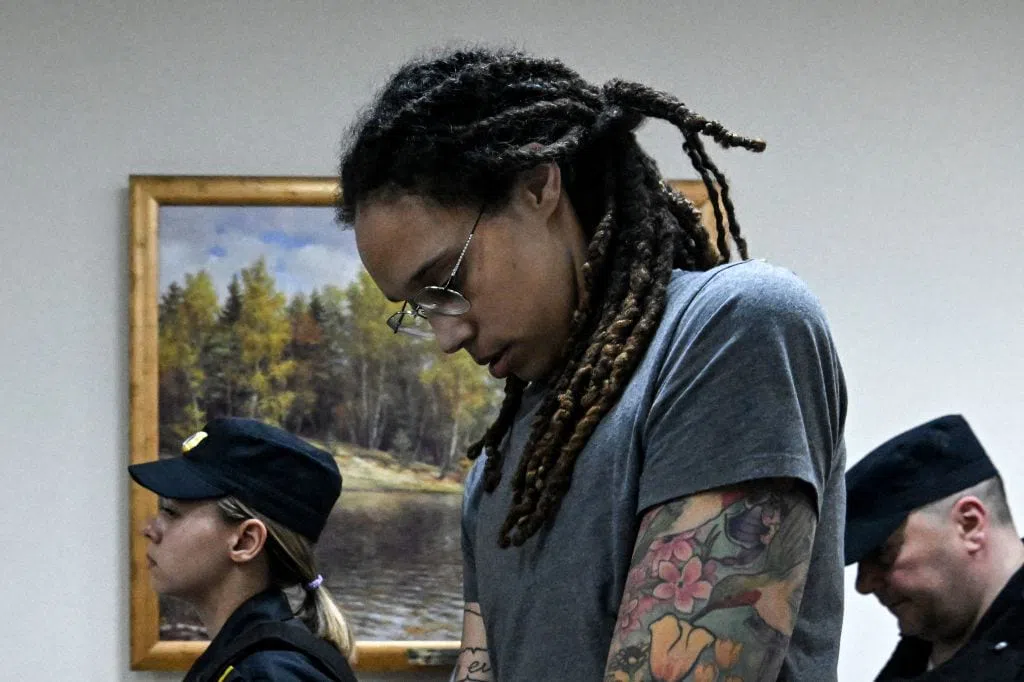 Prisoners have to do manual labor, and it's much harder for them to talk to people outside of prison.
Griner's lawyers didn't know about her transfer until after the fact.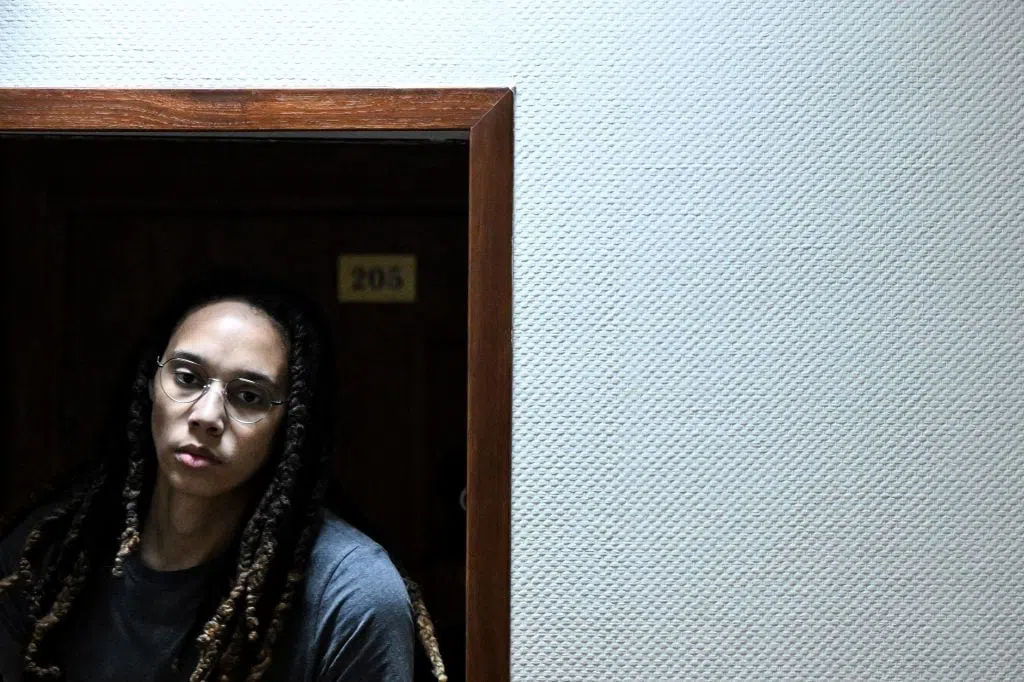 Griner's agent, Lindsay Colas, said in a statement that her client's health and well-being are the most important things to her.
We are thankful for everyone's support, and hope that as we near nine months of detention, that BG and all wrongfully detained Americans will be shown mercy and returned home to their families for the holidays,
Colas said.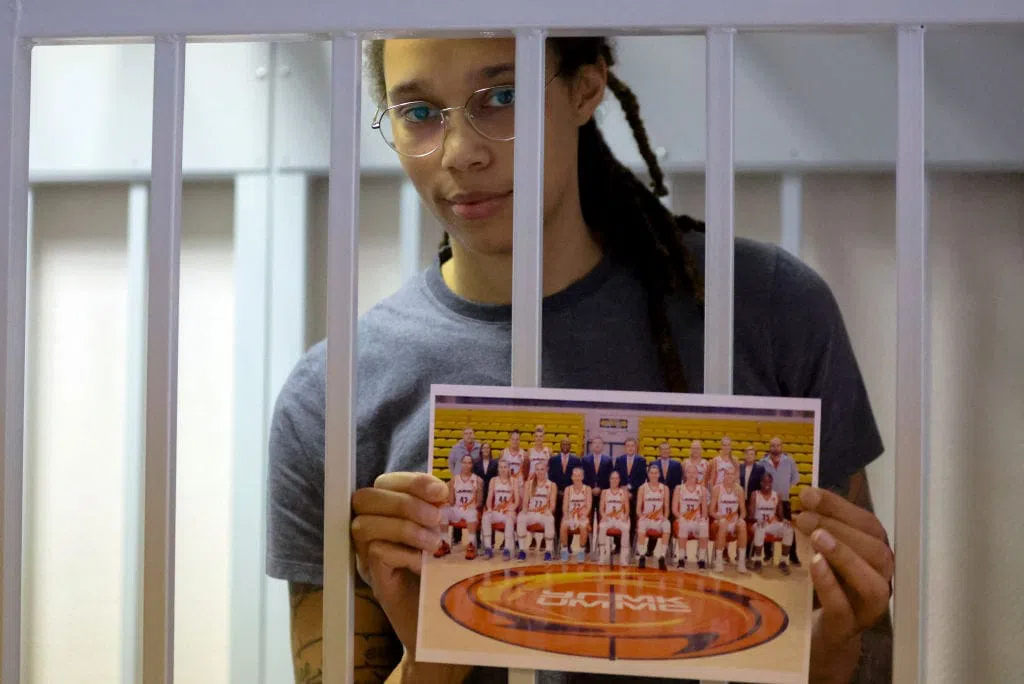 Karine Jean-Pierre, who is the press secretary at the White House, also said something about Griner's transfer.
And now, horrifying details about Griner's whereabouts have come to light.
After the update, the US Department put out a statement about it.
How do you feel?