The last three people who died in the terrible Sea World helicopter crash have been named. They were a mother from Sydney and a British couple.
Monday at 2:00 p.m., a helicopter crashed into another helicopter near the Sea World theme park on the Gold Coast, killing a mother from Sydney named Vanessa Tadros, 36, and a British couple named Ron and Diane Hughes, both 57.
The fourth person to die in the helicopter crash was 40-year-old pilot Ash Jenkinson, who was from Birmingham, UK.
Mrs. Tadros is thought to be related to the British couple. She was on vacation with her husband and 10-year-old son, Nicholas, when she got on the helicopter. Her husband stayed behind.
Nicholas survived the helicopter crash, but he is in very bad shape. Since he was taken to the hospital, he has already had four surgeries.
The little boy still doesn't know that his mother has died, even though his saddened family is still with him.
Winnie De Silva, a 33-year-old mother from Geelong, and Leon, who is 9 years old, were also hurt.
Mrs. Tadros is getting lots of kind words in the form of tribute.
R.I.P. cousin Vanessa Geagea. You passed away too soon in this horrific tragedy,
a family member wrote on Facebook.
May God have mercy on you, Vanessa, yourself in heaven, and may God heal your son, O Lord, and grant him peace.
After getting married in 2021, Mr. and Mrs. Hughes had been married for just over a year.
Mrs. De Silva was taken to the Gold Coast University Hospital in a critical but stable condition, and Leon was flown to the Queensland Children's Hospital in Brisbane, where he is still in a critical condition.
Neil, Mrs. De Silva's husband, said that she was on vacation on the Gold Coast and had set up a GoFundMe page.
Thankfully they are both alive but have a lot of surgery ahead of them which means the family will need to stay here on the Gold Coast and I won't be able to return to work,
he wrote.
I'm hoping you can help us out with a small donation to keep us on our feet while Winnie and Leon recover.
The pilot of the second helicopter, which was carrying five people, miraculously managed to land on a sandbar. Everyone on board was able to get out of the helicopter and walk away.
Officers from Queensland Police and the Australian Transport Safety Bureau (ATSB) were seen cleaning up the helicopter crash site.
Mr. Jenkinson was a father who had taught many new pilots how to fly. In September of last year, he and his wife Kosha welcomed their first child.
Ritchie Gregg, one of Mr. Jenkinson's best friends, says he was "a great guy, a great shooter, and the best dad" and that his 17-month-old son Kaiden "would probably be asking where dad is" right now.
Mr. Gregg said that when he heard from one of their friends on social media that there had been a crash, he sent Jenkinson a message asking, "Hope that wasn't you?"
I heard at ten past two. So I sent the message and was waiting for an answer.

When he and Kosha had their son (in September 2021) he was the most excited dad. (Kosha) is very silent, she's in shock Kaiden … would probably be asking where dad is.

They only got married in October,' he explained.

Ash had the biggest heart and was the happiest guy. When he'd finished work flying he'd be straight home to see his boy.

Family was his biggest thing,
he said.
Andy Taylor, another close friend, said that he heard the terrible news on social media.
I saw it come up on a post on social media,
Mr. Taylor told Sunrise.
I tried to ring Ash straight away. At first, the phone was dead and then went to the voicemail.

He described Mr Jenkinson as 'a big guy with a big heart,' who helped out during the height of the NSW Northern Rivers' flood crisis last year.

He did a lot of charity work, we did the floods down in Ballina and saved a lot of people,
Mr. Taylor told Sunrise on Tuesday.
The pilot brought food, water, and other necessities to people who had been cut off from their community for days because of flooding.
He is the best of the best. I don't know what else to say.
Mr. Jenkinson was the chief pilot for the helicopters at Sea World, and Mr. Taylor said that he "loved" his job.
He was so good at what he did. He was on point, I don't understand what's happened,
Mr. Taylor said.
It was his life. It was everything to him.

I don't think he had any other hobbies. That was it. That was everything for him.

Above all he was a family man. He loved his family, loved his baby,
said Mr. Taylor.
His family was certainly first. Helicopter second. But they were the two passions of his life.
Penny Wilson, who worked with Mr. Jenkinson, said that he had "such a golden heart, a cheeky sense of humor, and was always so funny to be around."
An amazing pilot. Always so kind, helpful, and supportive. A true gentleman, and always willing to lend a hand,
former colleague Lucy Kuhn said.
An eyewitness to the tragedy told heartbreaking stories, including how a young boy's life may have been saved when he couldn't breathe right after the crash.
Travis Slatter, who lives on the Gold Coast, was close to the scene when he saw people from the public and Sea World staff rushing to help possible survivors. One woman put a tube down a boy's throat to help him breathe.
Mr. Slatter said that the terrible scene "hit home" with the young boy when he heard him start to moan after the tube was put in.
It was a relief that there was some sign of life, I hope he pulls through, but he has a lot to deal with after what happened.
He also talked about how brave the pilot who survived the crash was. Friends of Mr. Jenkinson told Daily Mail Australia that the pilot is a few years older than Mr. Jenkinson.
After seeing his colleague Ash Jenkinson's helicopter crash to the ground, Mr. Slatter says that the second pilot "saved a lot of lives today."
To see him first hand and how cut up he was and for a second he it looked like he was going to drop out of the sky too, but managed to put it down is crazy,
Mr. Slatter posted on Facebook.
Mr. Slatter also saw people from the public, Sea World staff, and then paramedics helped the survivors. He said that "a girl in black swimsuits, three men, and a legend in a party pontoon" did heroic things to help the people.
Another man was "pouring water on all the fuel," and other people were doing CPR.
It was chaotic but everyone put it together until the experts took over and gave everyone the best chance,
Mr. Slatter said.
Everyone tried, even to hold sheets and towels over people.
Investigators from the Australian Transport Safety Bureau are looking into the matter, and both helicopters have been pulled from the sand bar.
The Chief Commissioner of the ATSB, Angus Mitchell, said that it looked like the main rotor of Mr. Jenkinson's plane, which was taking off, hit the cockpit of the second helicopter as it was landing.
Now, exactly whether that was the very first point of impact – we're yet to determine,
he told reporters on Tuesday.
But that in itself has led to the main rotor in the gearbox separating from the main (Mr Jenkinson's) helicopter, which then had no lift and has fallen heavily to the ground.
He said that the helicopter that crashed had only been in the air for 20 seconds, but it fell from a high place.
Mr. Mitchell said that it was "remarkable" that the second pilot was able to land under the circumstances because things could have been much worse.
The presence of mind to be able to land that helicopter, particularly considering the damage that we know has occurred on that front left-hand seat of the helicopter, it does appear to have been a remarkable job to have got it down.
What we do need to know is what was occurring in the cockpits at that time … what were the processes in place that are designed to protect helicopters in this situation,
he said.
(We will investigate) the weather at the time, to the tasking, to how long the helicopters had been operating that day, to how long the pilots had been flying, there's a lot that goes into it,
he said.
But exactly why this occurred, what was the range of visibility from both the pilots, what was happening inside the cabins at the time, they're the things that will help us here … but it's still very early stages in the investigating to start speculating.
In about eight weeks, a preliminary report should come out.
We and the entire flying community are devastated by what has happened and our sincere condolences go to all those involved and especially the loved ones and family of the deceased,
a spokesperson for Sea World Helicopters said.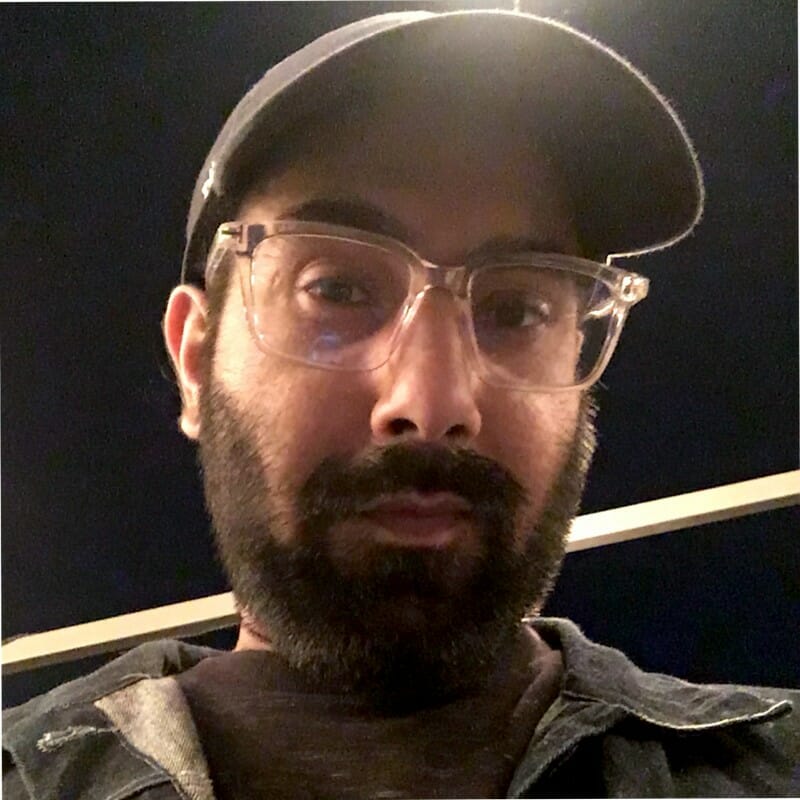 Fascinated by everything that goes beep. Strong passion for music, tech, and all things Marvel.