A woman who was about to get married died tragically because she used the wrong spoon to stir her tea and went into anaphylactic shock, which killed her.
Jess Prinsloo, who was 24 years old at the time and had just gotten engaged, was on a romantic trip to South Africa with Craig McKinnon, who was also 24 at the time.
A few days before she died, Prinsloo agreed to Craig to marry. Craig had asked her to marry him at Graskop, Mpumalanga's beautiful God's Window viewpoint. In an interview, Craig said,
There was no better place to propose.
On the other hand, a source says that the trip ended tragically when Prinsloo, who had a severe allergy to dairy products, touched milk at her mother's house in Johannesburg on December 30. Prinsloo was taken to the hospital after the incident because she went into anaphylactic shock.
People think that Prinsloo, a marketing executive from Salisbury, Wiltshire, accidentally stirred her tea with a spoon that had milk on it. Because of this, she had an anaphylactic allergic reaction, which made her throat close up and made it hard for her to breathe.
The next day, she died in the hospital where she was being treated.
Since then, McKinnon has paid tribute to his late fiancee on social media. In a heartbreaking post on Facebook, he wrote:
A post I never thought I'd write. You were supposed to be drinking tea and playing bingo long after I was gone.

My darling, my angel, my love, my fiancé. The sexiest lady in the room, the funniest potato on the farm, and the [woman] I wanted to spend the rest of my life with. Fly high with your Ava sweetheart […] Rest in peace.
After getting a lot of help from family and friends, McKinnon sent this message to the community:
I lost my beautiful Jess, and you all rushed to support me in paying her medical bills and funeral arrangements, I am humbled.

It's difficult to find clarity in today, the worst day of my life. But a point I have never been clearer on, the 3+ years I got with my Jess are irreplaceable, and I wouldn't trade them for 60 years with any other person on earth.
After that, McKinnon said that the three days the couple had been engaged were "the best three days of his life."
A source says that Craig and Jess met for the first time in 2019 when they were both going to the same university.
Another source says that she did carry two EpiPens with her at all times in case she had an allergic reaction and needed them to treat it. Neither of them was able to save her from this terrible thing, which was a shame.
When Jess died, a part of me died too – but there is no one to blame for her passing away,
Craig said.
But, God, she'd had several near-misses.
Jess had been sick with a milk allergy since she was nine months old. McKinnon could remember a number of times when she had allergic reactions that required her to use EpiPens and go to the hospital for treatment. In one case, she ate a curry that had milk as one of the ingredients. On the other hand, she had asked for a vegan dessert, but the restaurant put dairy in it by accident.
This week, Craig made his way back to the United Kingdom while carrying Jess's ashes.
Now that he's been through this, he feels compelled to do what he can to spread the word about how serious allergies are so that things like this don't happen again.
It is something people cannot control and it can kill them,
he said.
I just want people to listen and understand how serious this is.
Since then, people have given money to a GoFundMe account to help pay for Jess's medical bills and funeral costs.
Click this link to learn more about anaphylaxis, including what to do if someone close to you is having an allergic reaction to something.
We are thinking about Craig, Jess's family, and friends and sending them our condolences during this hard time.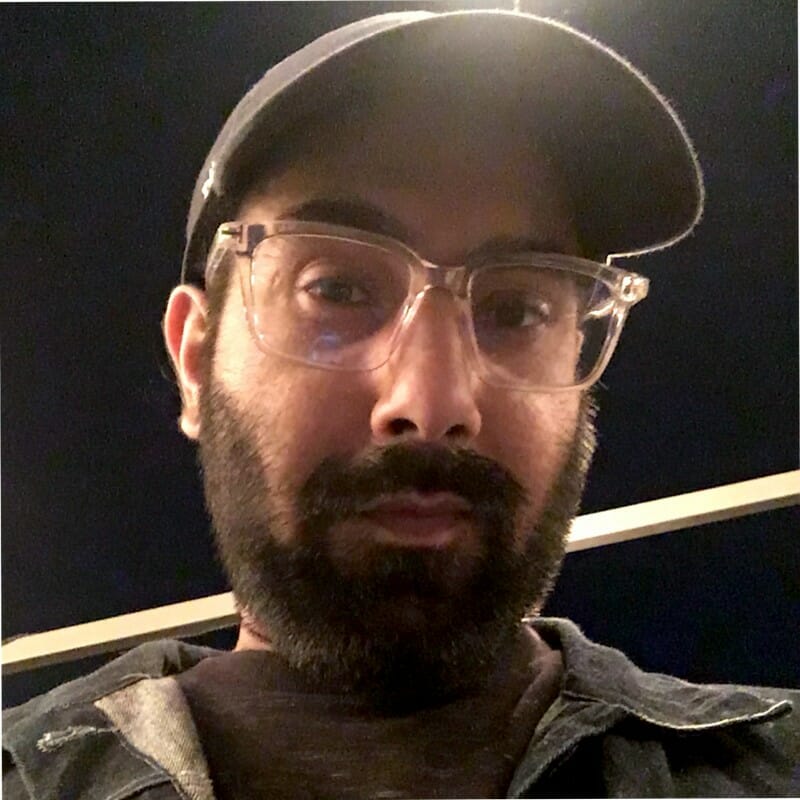 Fascinated by everything that goes beep. Strong passion for music, tech, and all things Marvel.