Kaitlin Burge, the mother of a boy with cancer, posted a heartbreaking picture of her son getting chemotherapy while his older sister comforted him. That happened more than 2 years ago, and little Beckett is now healthy and going to school after a long, exhausting, and hard-fought battle.
Hiptoro was thrilled to hear that the boy no longer has leukemia, and we hope that this story will remind people who are going through hard times right now that there is always hope.
It was a tough time for everyone.
Beckett was 2 years old when he was told he had acute lymphoblastic leukemia on April 25, 2018. The siblings who are 15 months apart, went from playing together at home to sitting in a cold hospital room with each other. Aubrey, Beckett's then 4-year-old sister, saw how hard it was for him to walk and play.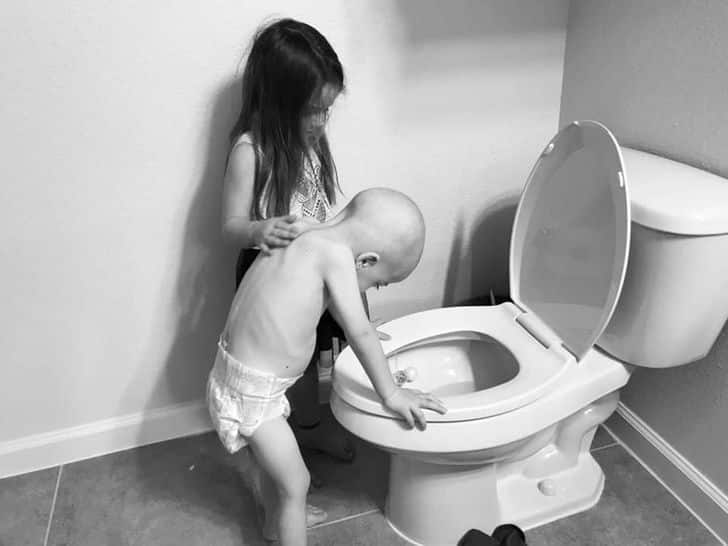 The situation was hard for everyone, and it caught the family by surprise. Kaitlin said that they stuck together, relied on each other, and took things one day at a time.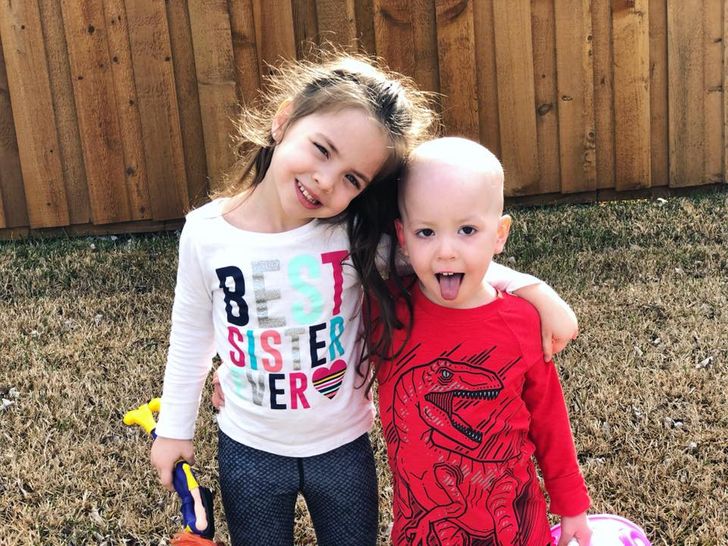 Spending 35 days without his sister.
Kaitlin said that things were hard for Aubrey. Beckett was her best friend, and he still is. She didn't see her brother for 35 days while he was in the hospital. She didn't know what was going on. She only knew that her brother was sick.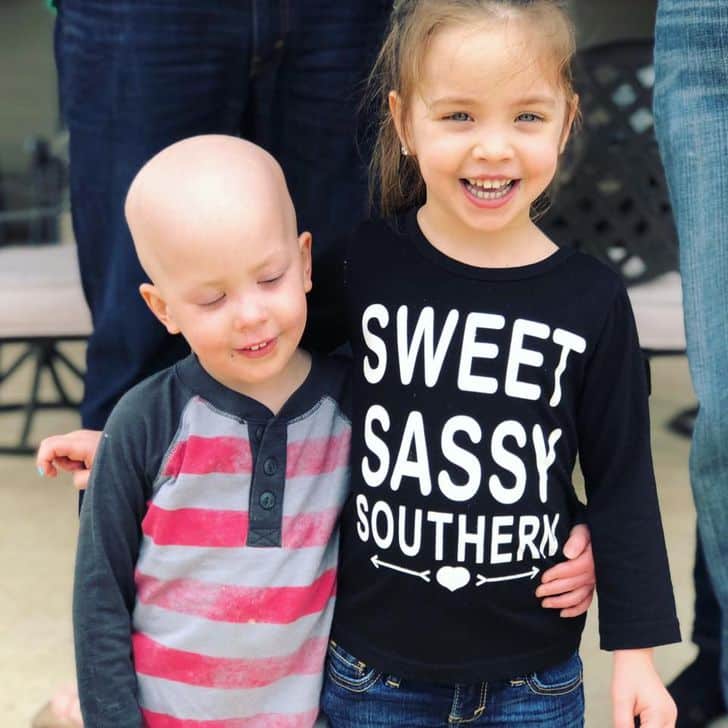 Things were not easy and simple for the whole family, as anyone would expect. This is what Kaitlin wrote in the picture's caption:
I watched my only son go through so much and still smile. I watched my sweet Aubrey push through a difficult time in her life and become so independent. She saw her best friend/brother in a state no sibling should ever have to experience.
Beckett kicked cancer's butt like a real trooper.
The journey was hard, with many ups and downs, but Beckett made it through. Beckett has been fighting cancer for 2 years and has been in a lot of pain and suffering. He is now cancer-free and going to school.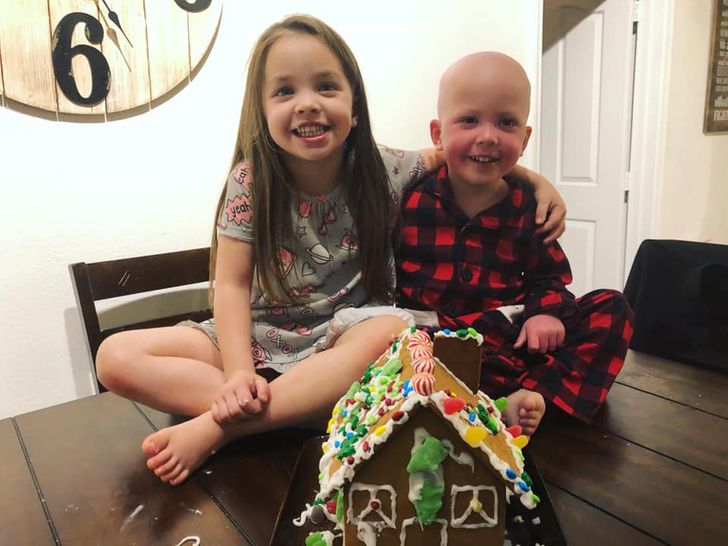 His last treatment ended on August 8, 2021, and he is now completely healthy. Beckett is now 6 years old, and his sister, who is 7, is still always by his side. The bond between the siblings is still strong, and it got even stronger when Beckett was sick.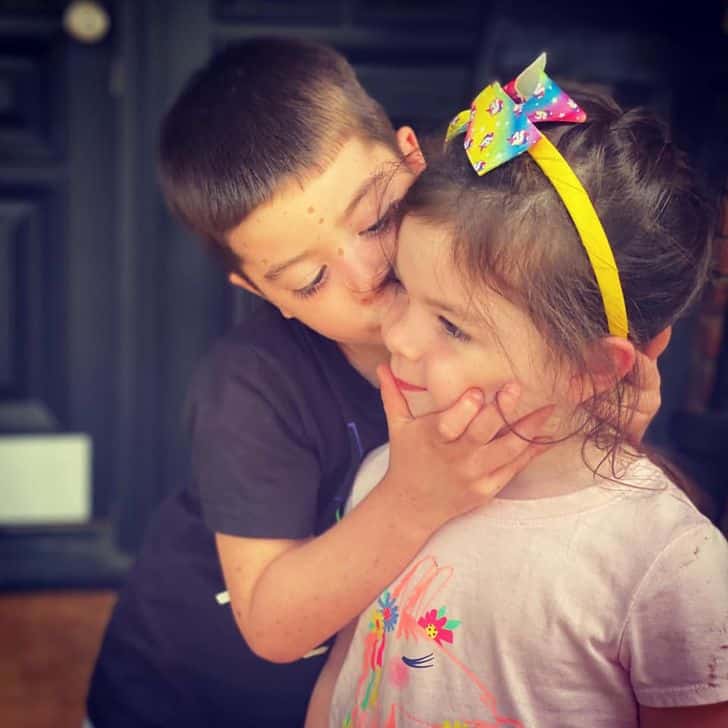 Sticking together through thick and thin.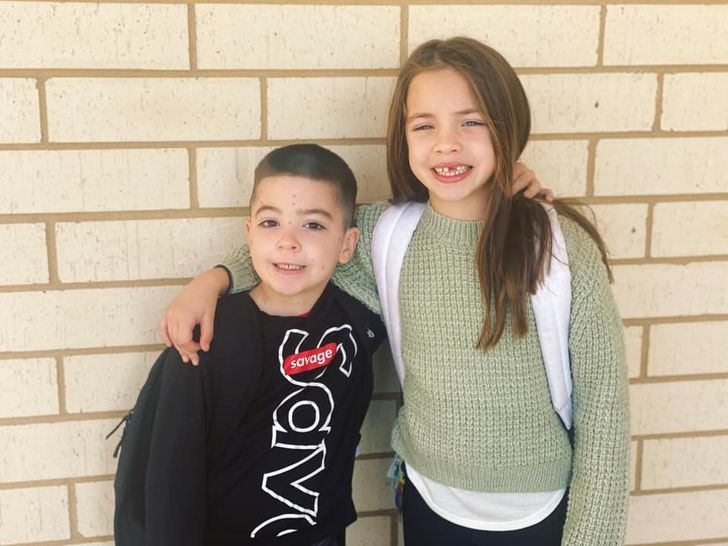 Beckett's journey was hard, but we all know that many other people are going through the same thing. Kaitlin said that it's important to keep your head up, take things one day at a time, and don't be afraid to ask for help if you need it. Keep in mind that this is just one part of your life, and you can find the strength to keep going.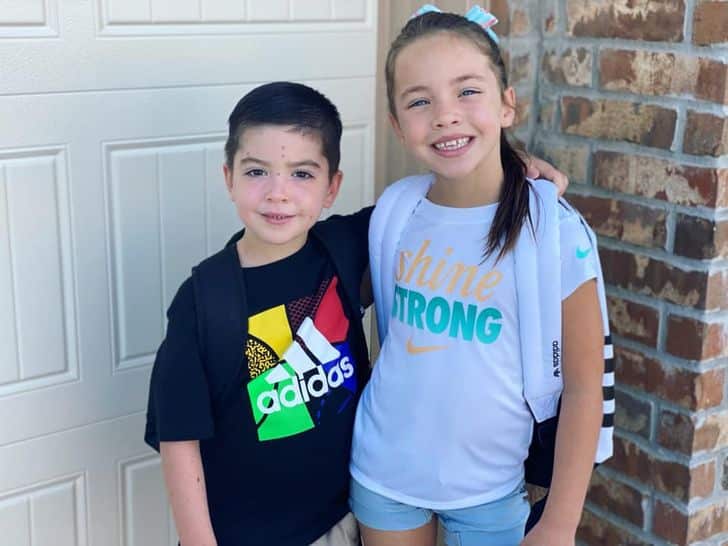 Do you think that Beckett's recovery was helped by Aubrey's love for him no matter what?