A user who goes by the handle Itkeekz shared a post about how his boss messed up. "My boss deactivated my coworker's email who just quit too quickly and didn't realize it controls our company calendar," he wrote, adding that "now all of those events for the next 3 years are gone."
I have to tell you that this happens more often than you think, as you try to picture the sheer regret on this boss's face. The truth is that employers are not immune to messing up.
The story was reshared on the Antiwork subreddit, an online community with over one million members. People told how their bosses blew things when their workers quit or got fired. Some of the most interesting and telling stories can be found below.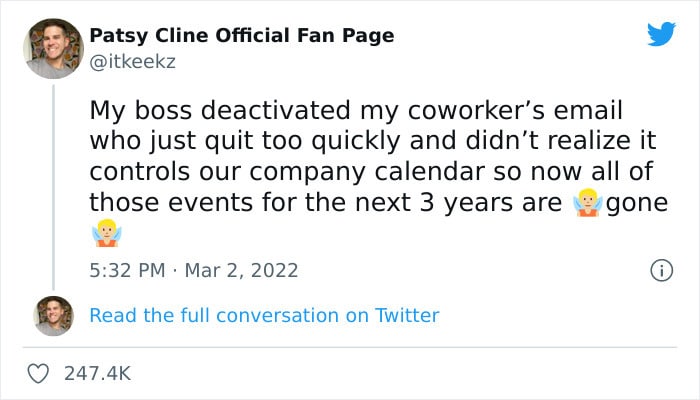 1.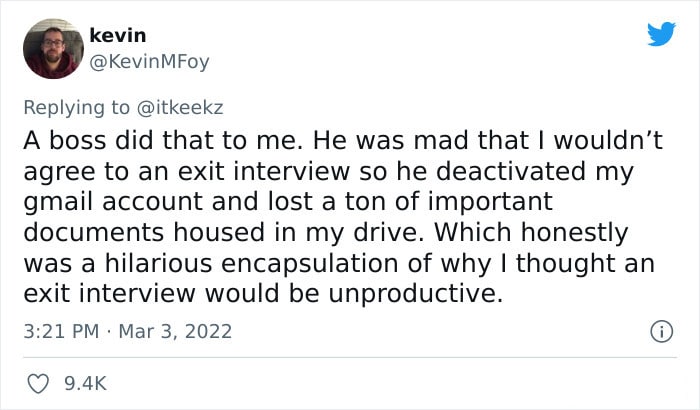 2.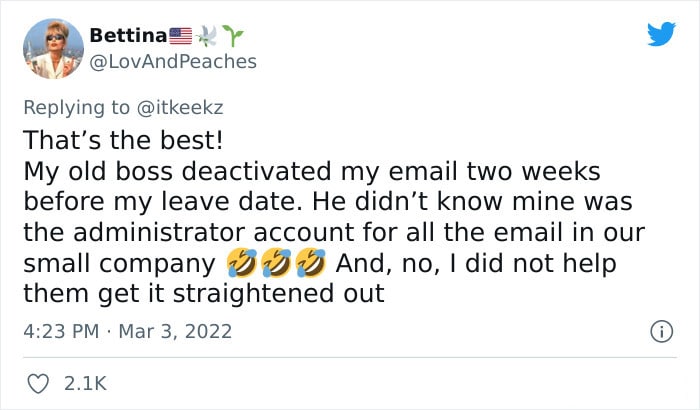 3.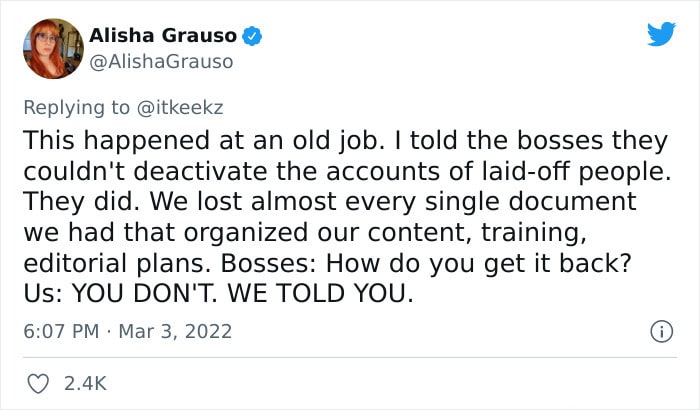 We reached out to Dawn Moss, the founder of Your Interview Coach, to help both candidates and hiring managers through the recruitment and selection process.
Dawn has screened about 1 million CVs and interviewed over 10k candidates throughout her career, and she was happy to share some insights into the procedure of firing an employee and what happens afterward.
"It's a less than easy process to fire someone in the U.K., both legally and ethically," Dawn said. "In terms of the process, there are lots of factors to take into consideration; reason for dismissal, performance, capability, gross misconduct, length of service, etc," Dawn said that these situations can get complex, even though she is not an employment lawyer.
4.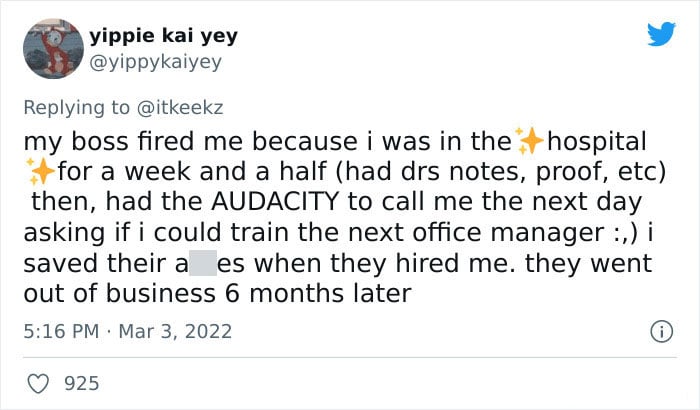 5.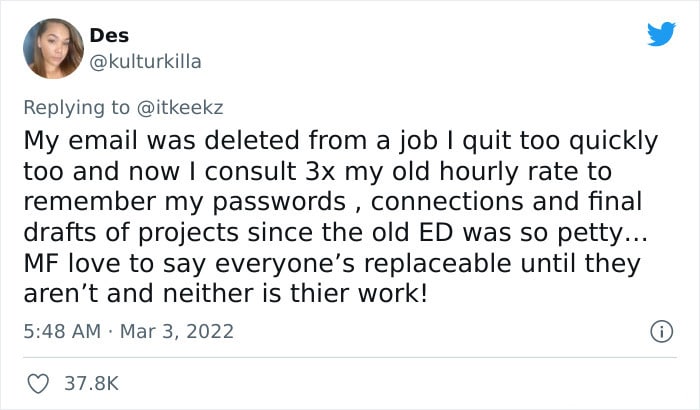 6.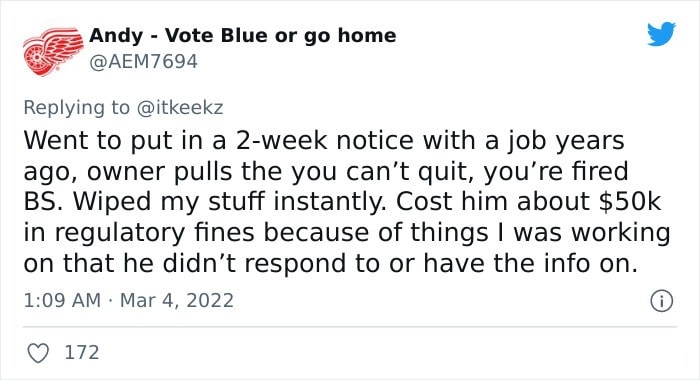 "For a manager, it's tough as they were the person to hire them in the first place and I can imagine there are a number of emotions attached to letting someone go. In my experience, most managers didn't like getting to the point of firing someone and most have probably supported the person to get up to speed prior to starting the dismissal process," Dawn explained and added that this is why the hiring process is absolutely essential to get right the first time. She said that the amount of management and HR time it takes to manage a poor performer is draining.
7.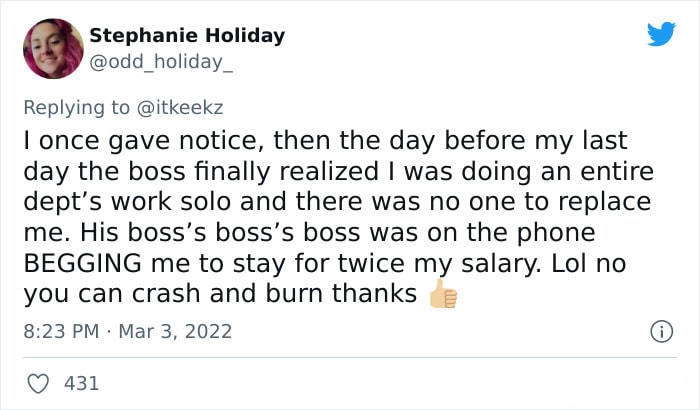 8.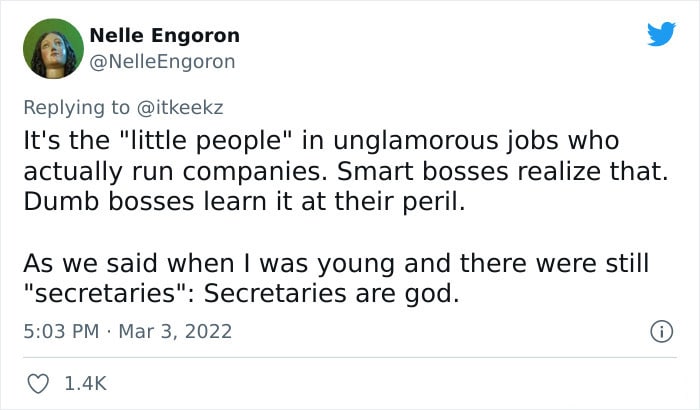 9.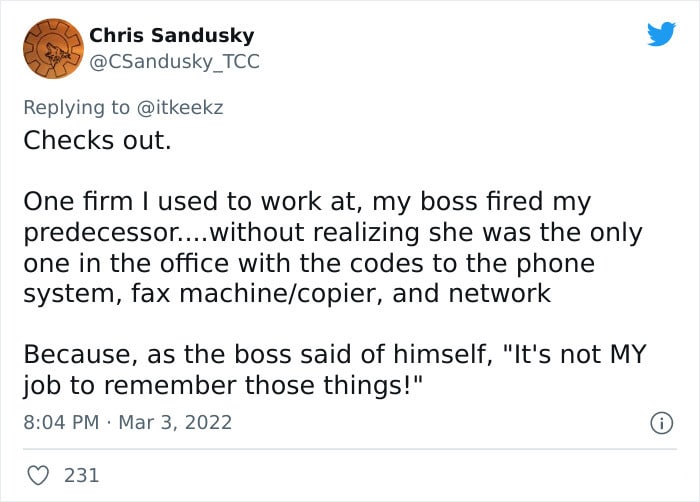 10.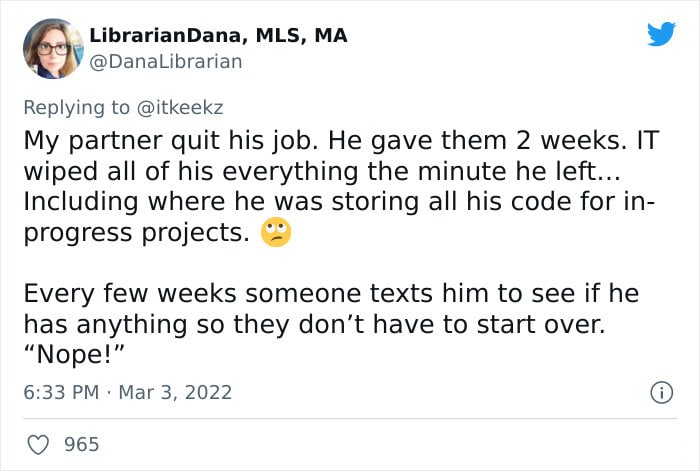 11.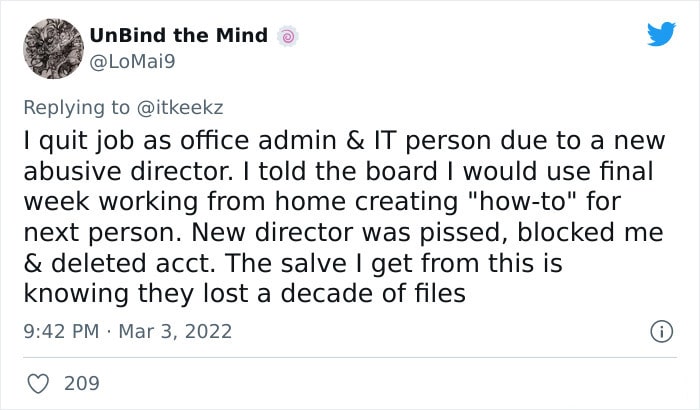 12.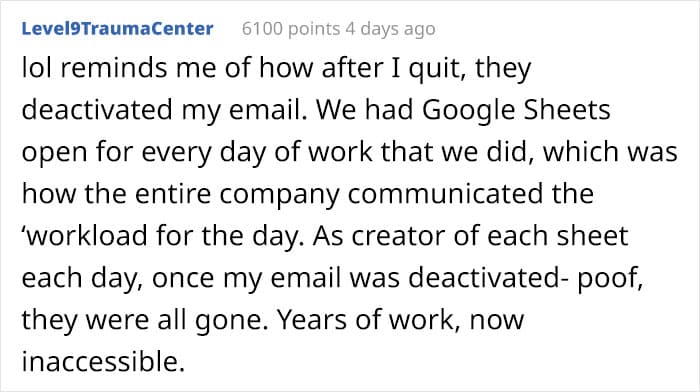 It is important to note that there is a right and a wrong way to fire an employee. "There are companies that don't follow any process and unfortunately, if an employee has served less than 24 months they cannot usually file for unfair dismissal. There are some exceptions if an employee feels they are being dismissed because of a protected characteristic, for example," Dawn explained.
"However, if it's performance-related or a personality clash, it can be fairly easy to dismiss someone without any warning. Most reputable companies will want to follow a structured process. As mentioned previously, most managers I've worked with want to support the individual first, and dismissal is a last resort," the career coach concluded.
13.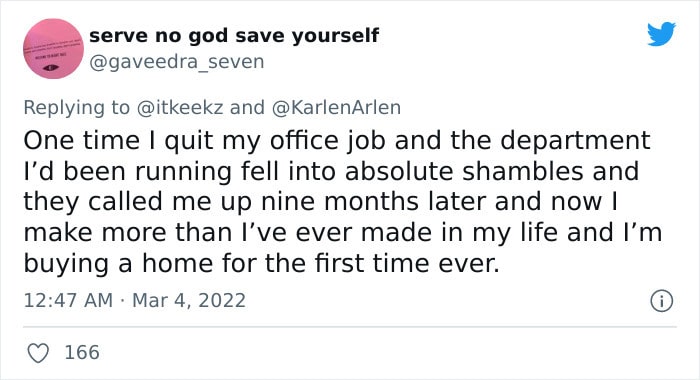 14.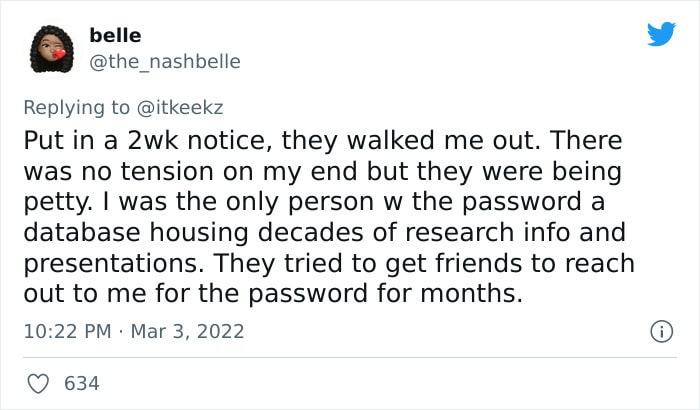 15.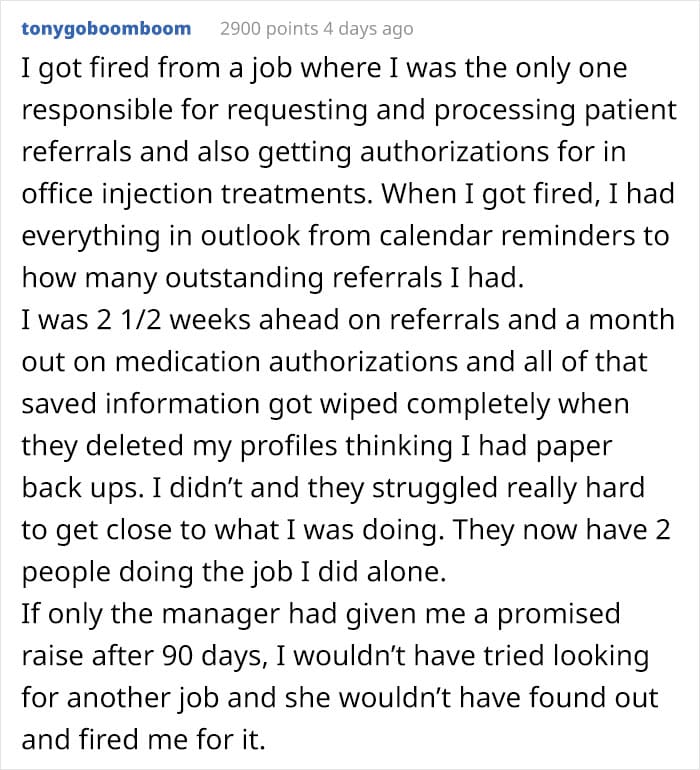 16.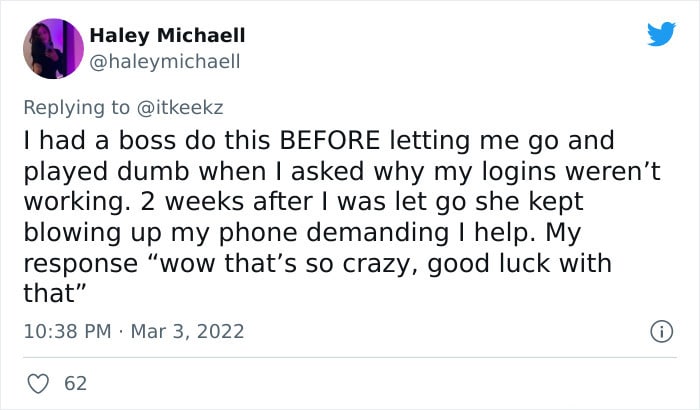 17.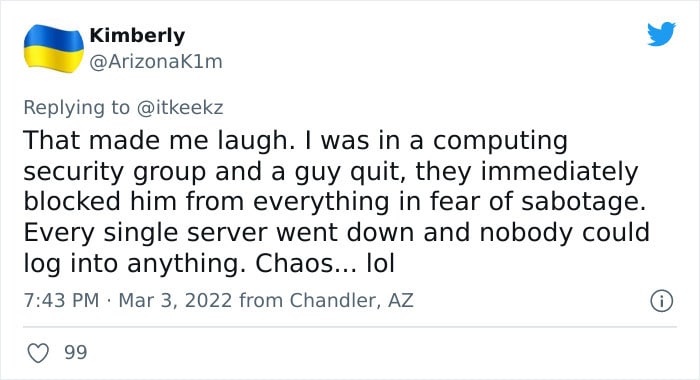 18.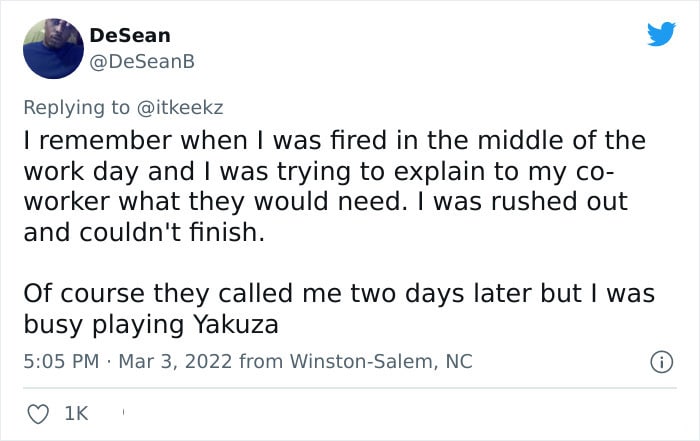 19.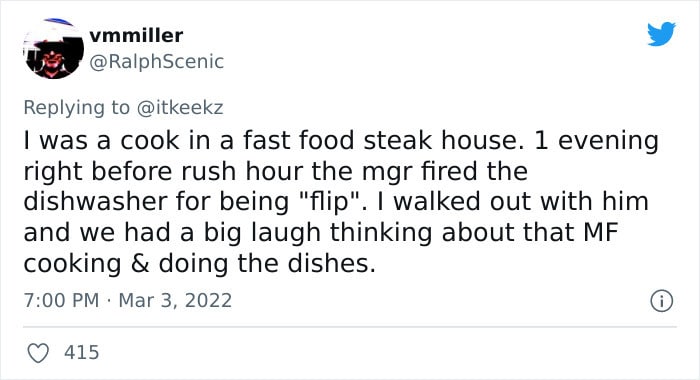 20.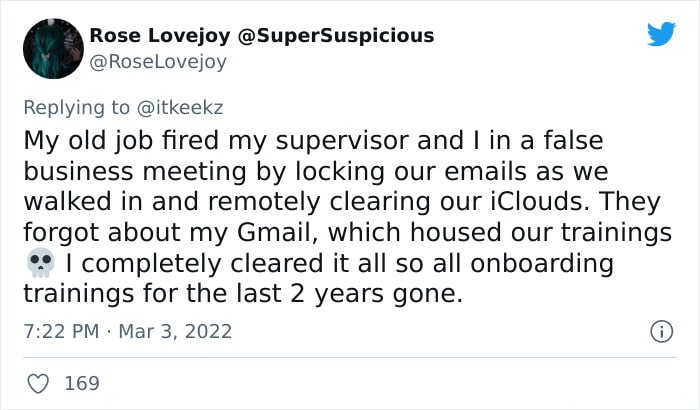 21.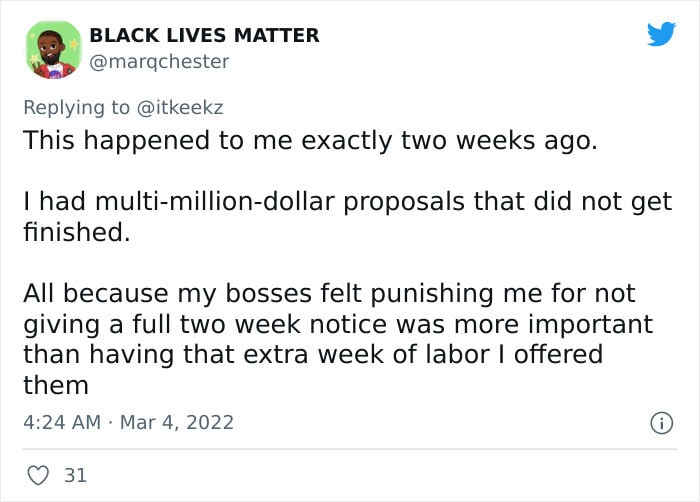 22.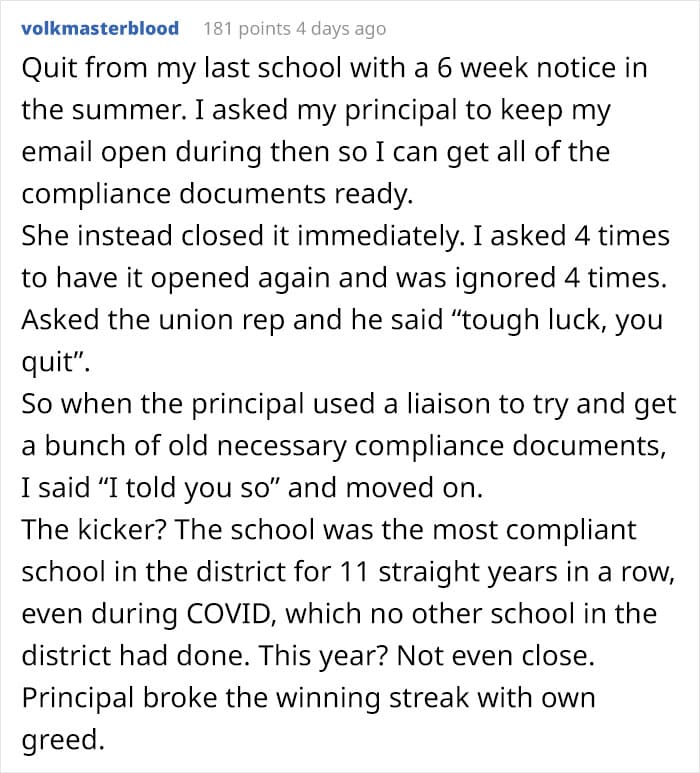 23.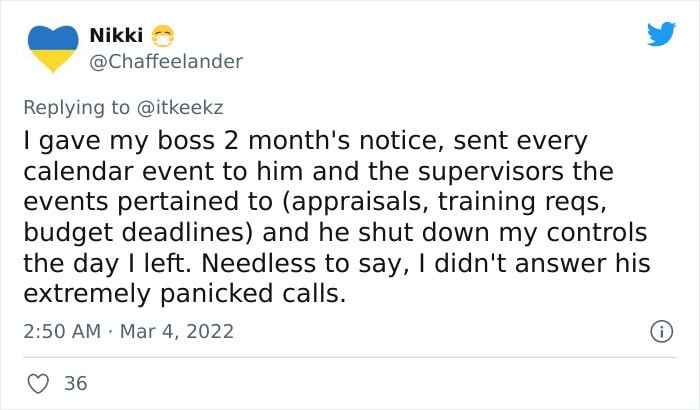 24.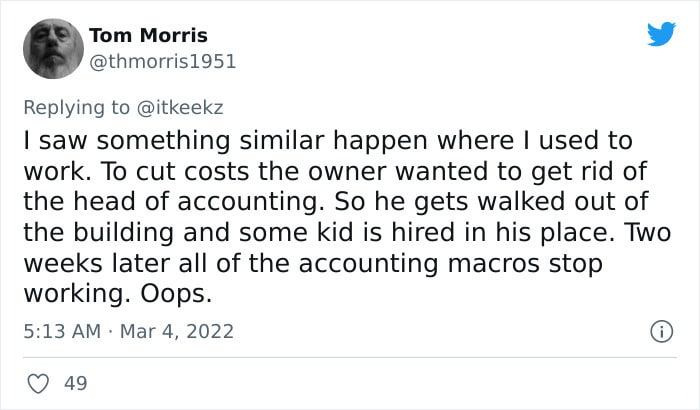 25.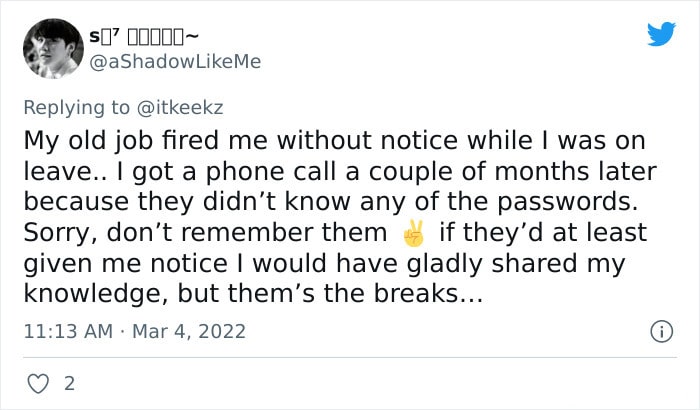 26.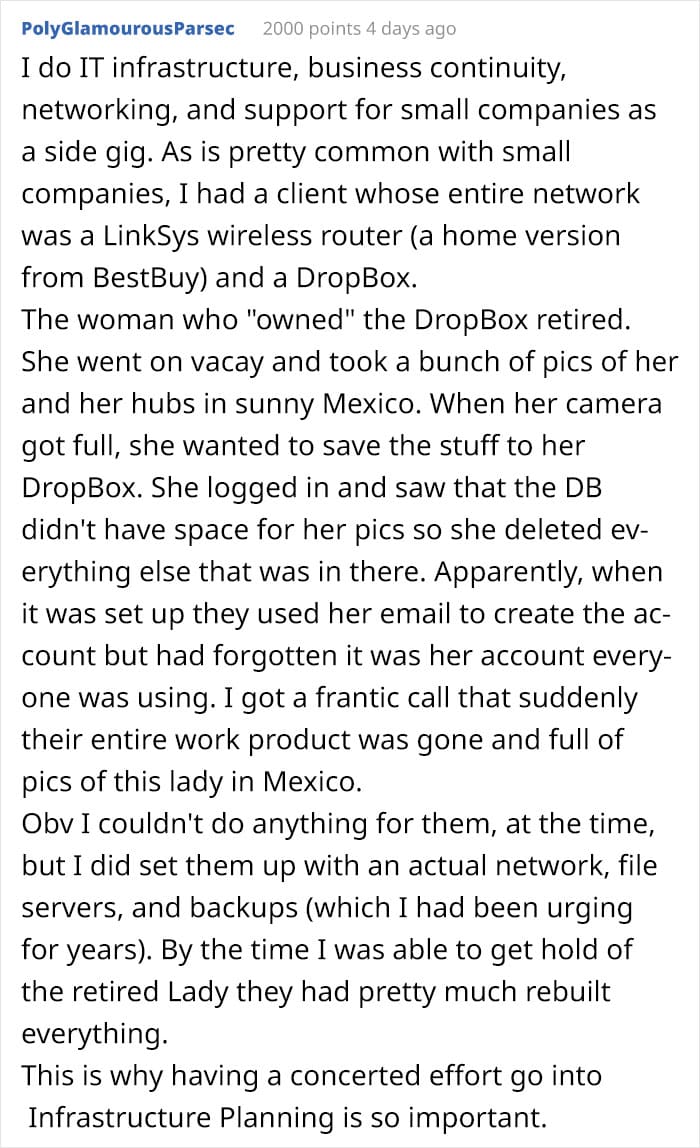 27.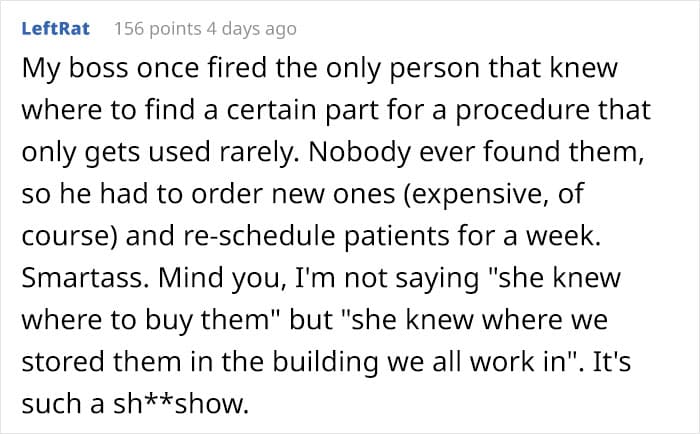 28.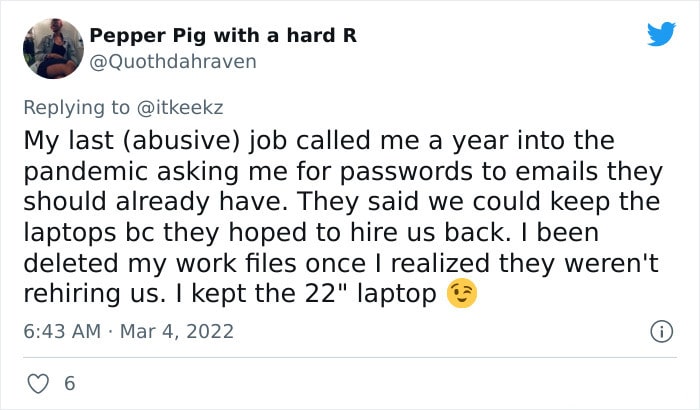 29.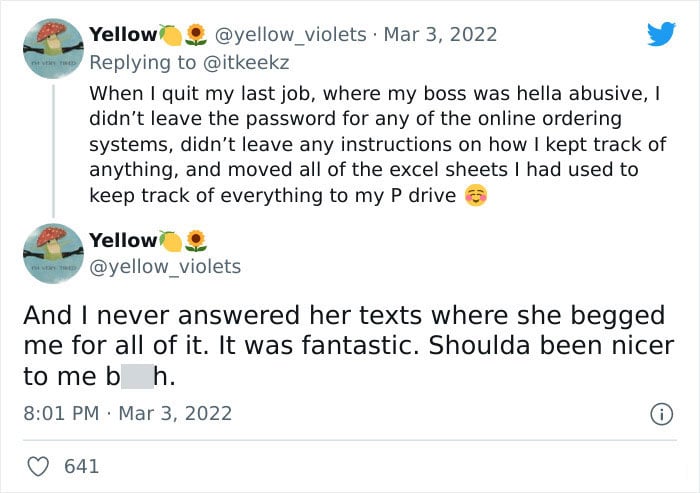 30.