A shop owner from Georgia is being sued after he dumped 90,000 pennies on the driveway of an employee.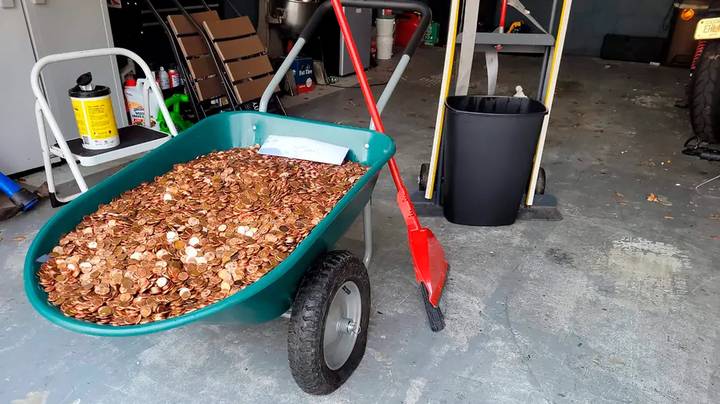 "If I've done my math correctly, 91,515 pennies should come out to be about – at two and a half grams each – about 504lbs," Mr. Flaten had told Fox 5 Atlanta.
It was concluded by the department that Mr. Walker didn't comply with overtime procedures. That resulted in failing to pay the overtime rate when an employee works over 40 hours a week.
Steven Salazar, the wage and hour division's district director said: "By law, worker engagement with the U.S. Department of Labour is protected activity.
"Workers are entitled to receive information about their rights in the workplace and obtain the wages they earned without fear of harassment or intimidation."
Mr. Flaten's girlfriend, Olivia Oxley, wrote a scathing review of the alleged actions.
On Instagram, she wrote: "First things first, when he quit he gave a written resignation letter complete with a two weeks notice.
"After Miles Walker of AOK Walker auto works continued to be the a**hole he is and make a normal workday hell, making unnecessary comments about my boyfriend's daughter and just be an all-around d**k, that 2 weeks turned into 5 days.
"My boyfriend respectfully delivered his uniforms washed and in a box complete with another letter as to why he was leaving early.
"Fast forward 3 months and he was refusing to send out the last paycheck claiming damages to the shop."