It had been more than two years since the last time that Prince William, Kate Middleton, and Meghan Markle had been seen in public together. People were excited to see the couples, who were dubbed the "Fab Four," working together and having each other to lean on before the Sussexes stepped down as working members of the royal family. Before the Sussexes stepped down, people were excited to see the couples working together. On the other hand, we all know that didn't end up being the case.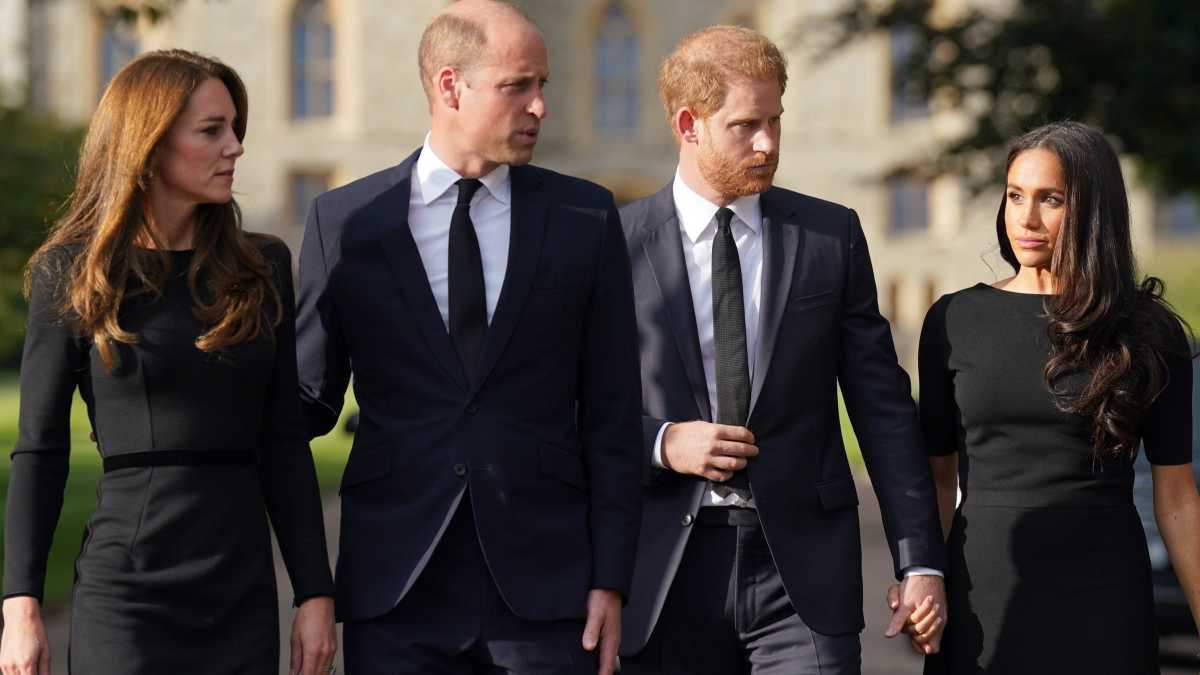 Since Harry and Meghan stepped down from their roles and moved to a different country, there has been a significant fallout, and things have been difficult between the Fab Four ever since.
Because Harry and Meghan will be in the United Kingdom for the funeral of Queen Elizabeth, everyone has been curious about how the couple will be received while they are there. This should not come as a surprise. And right now, body language experts are putting in extra hours to try to figure out what's going on with the royals.
The four members of the royal family made an appearance together over the weekend in front of Windsor Castle, where they greeted people who had come to see them. It came as a complete surprise when Harry and Meghan showed up, and they accompanied William and Kate throughout the event and even left in the same car.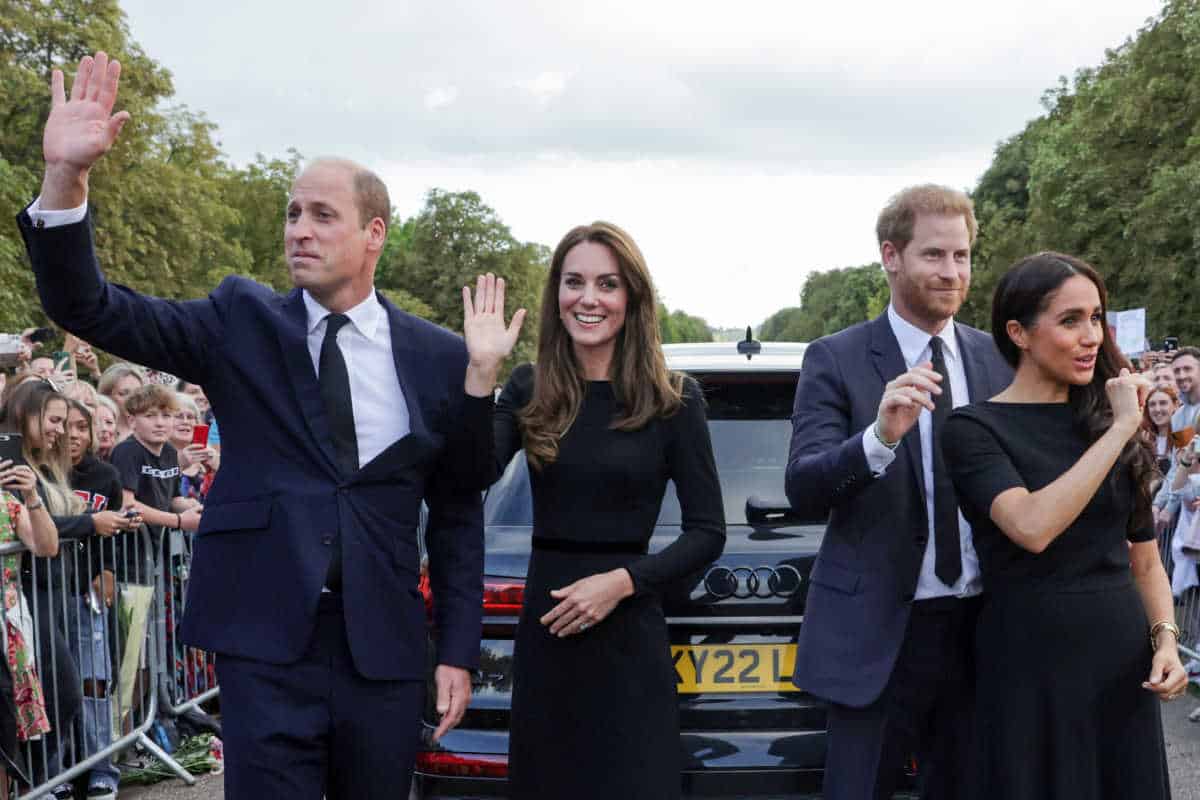 However, body language experts noticed a noticeable level of tension in the environment during that event, and they pointed it out.
According to Page Six, a body language expert named Katia Loisel gave an interview to Australia's Seven News and stated that there were indications that Meghan was uncomfortable while Kate did not care.
"Quite unlike the confident Meghan we know, Meghan appeared ill at ease during this encounter, which is not surprising given the recent criticism that she has faced," Katia said. She also made the observation that William seemed to try to make Meghan more at ease, whereas Kate did not appear to make the same effort.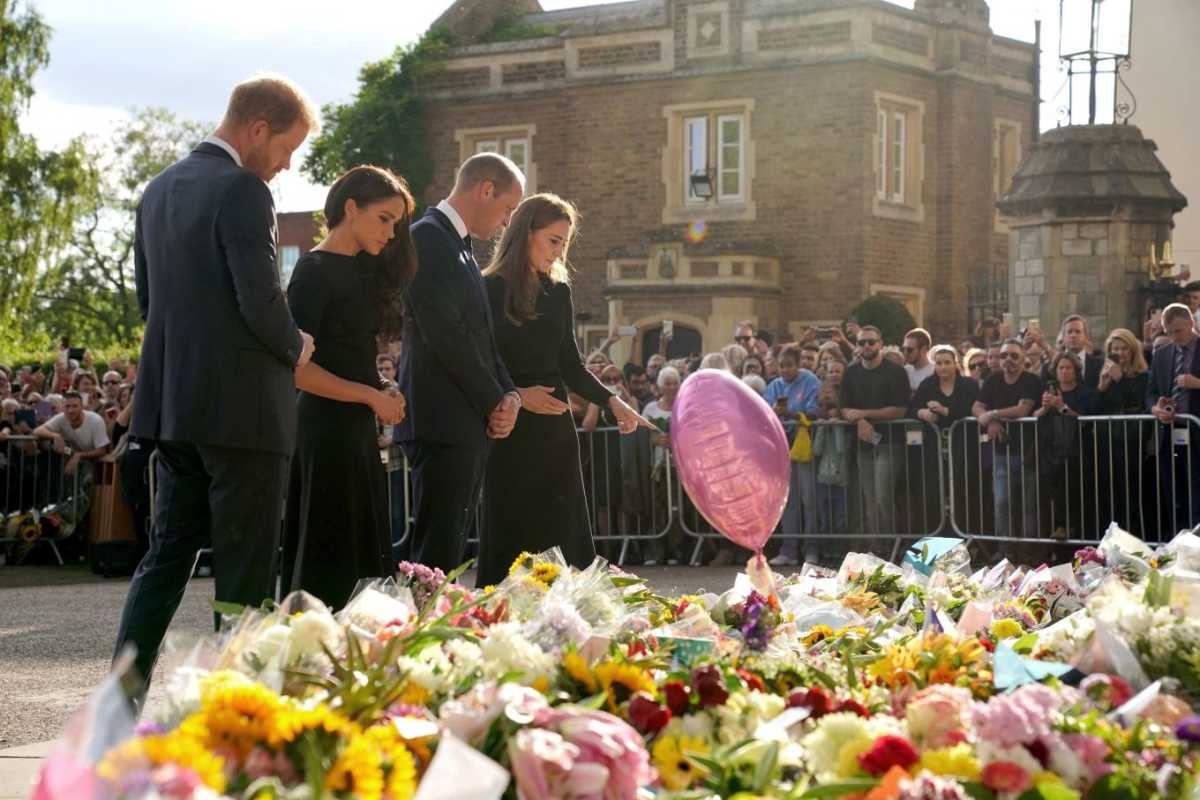 "On numerous occasions, Meghan looked over at Kate; however, the gaze wasn't reciprocated." Katia stated this, adding that it appeared as though Kate was opting to "look through" Meghan rather than at her directly. And if that was Kate's objective, Katia thought she accomplished it.
"Meghan's hand lifted hesitantly as if to wave, but stopped midair, rather pausing to adjust her hair, her head and gaze lowered, before looking up and giving a quick wave, her arm coming back to rest in front of her body in a partial arm barrier," she explained.
When the royal family paid their respects to the late Queen at Westminster Hall, according to the findings of another body language expert, tensions were at an all-time high in the room.
During an interview for the podcast Palace Confidential, the editor of the Daily Mail, Rebecca English, revealed that senior members of the royal family, such as the Queen Consort Camilla, Kate Middleton, and Sophie, Countess of Wessex, have reported feeling a great deal more tension between themselves and Meghan.
"A lot of what we saw happened off-camera because you weren't allowed to pick up your cameras until they saw the coffin," Rebecca said. "We had five to ten minutes of just watching them. The body language was fascinating."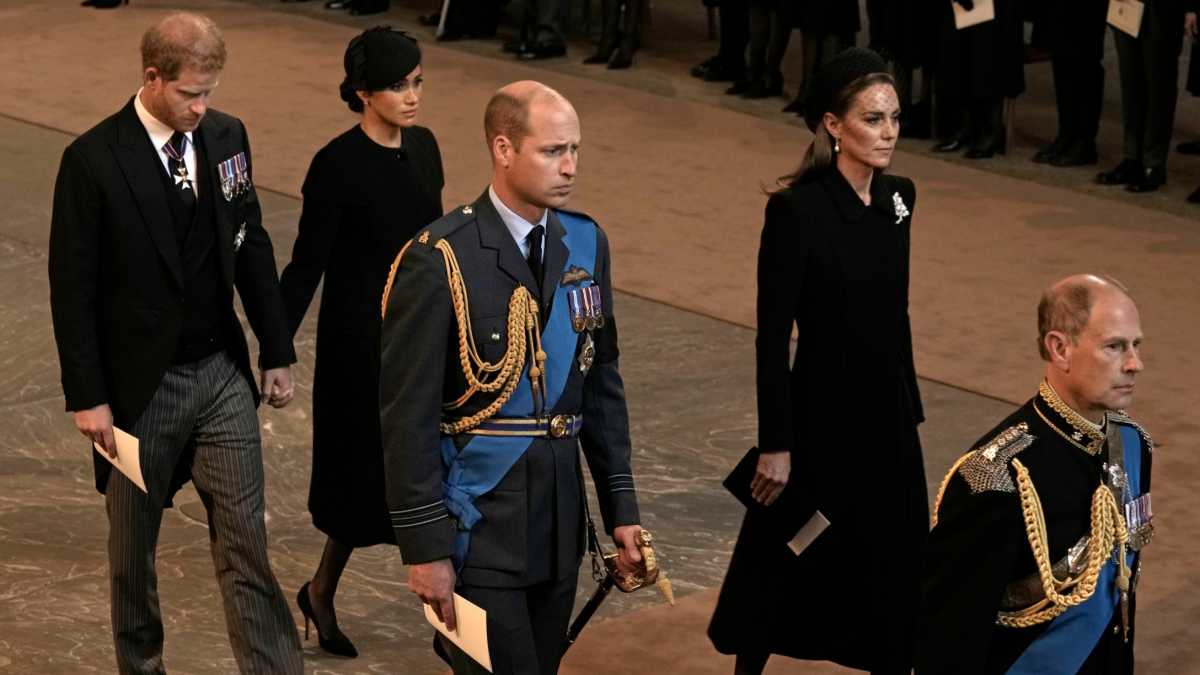 Rebecca explained that a lot could be interpreted from the way Meghan and the others were using their bodies to communicate with one another.
"You couldn't help but notice the body language between the senior royals and Meghan from where we were standing," she said. "You could see that Camilla, Kate, and Sophie were together, and the body language was very comfortable between them."
In the case of Meghan, that was not the case at all. "But then there was Meghan, and you could have almost fitted somebody else in that space. It spoke volumes," Rebecca continued.
"Even if you didn't know what we all know that has happened over the past few years, you'd have turned up and thought, 'that looks a bit odd; there's something slightly wrong here.'"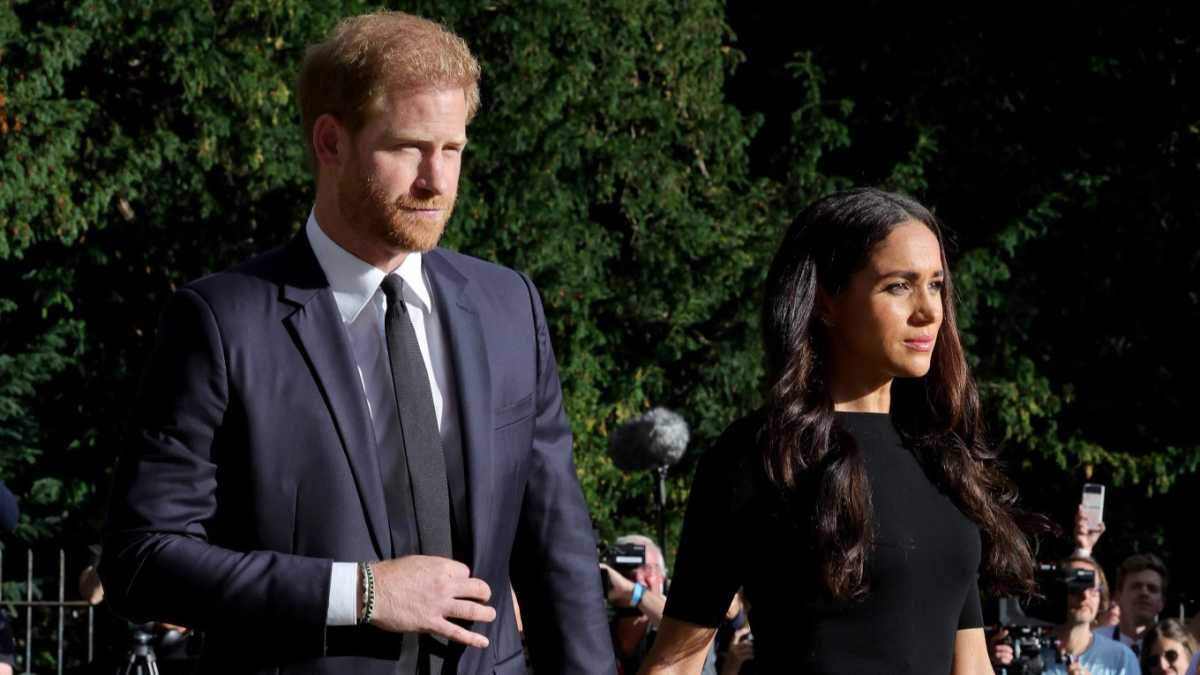 The expert on body language stated that she could understand how Meghan was feeling.
"There was something self-consciously awkward about her posture, demonstrating the depth of the rift between herself and the rest of the royal family even if you happened upon them without any prior knowledge of the acrimony of the past four years," Rebecca shared.
"Indeed, Meghan, who was holding black leather gloves, seemed so lost for something to do that at one point she rested her left hand in her pocket," she concluded.
All of this information ought to very likely be taken with a healthy dose of skepticism. It is not right to judge someone based solely on their physical appearance, even though body language does convey some information. The royal family is in mourning, and they are aware that millions of people are watching them and waiting to read into anything they do or don't do while they are in public view.