Bleach Season 17 release would have been next in the anime series if the show wasn't canceled in between by the producers. Fans have been demanding to renew Bleach for so many years but there is no official status or updates from Pierrot, the studios adapting Tite Kubo's manga into anime.
Bleach's creator Tite Kubo will unveil a 'New Work' along with Bleach's 20th Anniversary Project at AnimeJapan 2020, being held on March 21. Weekly Shonen Jump's Editor-in-Chief Hiroyuki Nakano will be at the stage presentation. pic.twitter.com/NM9zHCLOuz

— Weekly Shonen Jump (@WSJ_manga) January 27, 2020
There are also reports that the makers might be thinking to reboot Bleach for the young age audience and trim out the long storyline into shorter seasons. Bleach Season 17 release is not confirmed, despite so many fan demands and Tite Kubo attending an anime event on the 20th anniversary of the manga creation.
Fan Demands for Bleach Season 17 Release
Bleach anime is one of the most popular series which has run for 16 seasons and more than 366 episodes. Fans have invested so much time in the storyline and even the manga readers were very much interested in the anime adaptation. But Pierrot anime studios are busy in making Naruto reboot Boruto and other Dragon Ball spin-offs even after those series are over with a proper ending.
Honestly i would prefer that if the Bleach anime ever returns that they redo the entire arc because the manga rushed through a lot of stuff at the end

— Heavenly 🍑 @Katsucon (@HeavenlyControl) February 17, 2020
Meanwhile, the last season of Bleach ended on a cliffhanger and there is so much story left to tell. There is not even an issue of lack of materials as Tite Kubo has finished the manga chapters on time so Bleach Season 17 and more can be created. But the makers are not confirming anything about the future of Bleach and fans are getting furious over it.
Bleach Anime Reboot and Return Status are not Confirmed
Bleach anime could return in 2020 as per some of the reports but there is no credibility to those sources and everything is just speculations and fan theories at this point. There are also rumors that Bleach reboot is in works but nothing is officially confirmed at this point. It looks likes fans who are looking forward to "Bleach" Season 17 should wait for the March event and let Tite Kubo himself give updates on anime's future.
[fvplayer id="2825″]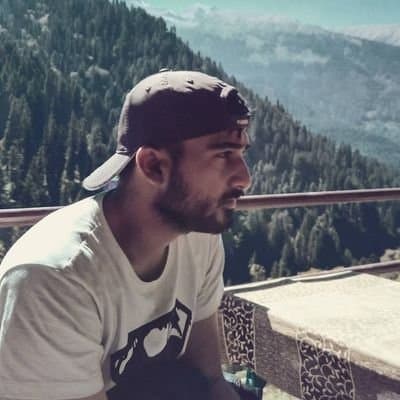 Marketing Strategist. My pen drives my passion—an avid book reader.