People eagerly wait for the Black Friday Sale to get massive discounts on products that they have been longing forever. But in recent times the Black Friday Sale still continues for a few days, if not for weeks.
Also, we have noticed that there are huge discounts and offer all throughout the year online. Now, Cyber Monday and Black Friday as big shopping event have started to blur out.
Amazon, John Lewis, Currys PC World and many other leading brand stores host their own Black Friday Sale online. These have major deals and offers that keep on flashing in the two-week duration.
It isn't necessarily a bad thing because buyers get more than a panicked day to shop and bag the best deals and offers. It is definitely a little overwhelming, but often buyers get confused about which retailer should they trust to buy authentic products of should they wait for the Cyber Monday sale to get a bigger and better deal.
So here we are to talk about both the events in detail for helping you better to understand the differences, the doubts and the benefits of the two.
If you are eager on buying some great products now, then the Amazon Prime Day is scheduled in October where you will get the biggest deals. The Prime Members get better benefits, so get your prime subscription today!
What is the difference between Black Friday and Cyber Monday?
The two events are to buy products on discounts and deals. The Black Friday was strictly limited to buying the products in-store. Whereas, Cyber Monday is about shopping online solely.
There are two big reasons because of which in the recent time the line between the two events has got blurred. The first reason being that now buyer prefer to shop online and so the retailer in order to get profits to need to adapt to the changes and choices of the buyers.
Secondly, the 27th of November this year will mark the beginning of the Black Friday sale. The offers will go live in the midnight and will last for a couple of days.
Giving the users more opportunity to make most out of the deals, brands like Amazon and Argos run their online sale before and after the Black Friday.
Following Black Friday, on 30th of November this year Cyber Monday will occur. Similarly, the entire week there are great deals that buyers can grab and so it is dibbed "Cyber Week".
Are online sales better on Black Friday or Cyber Monday?
It is likely that you might find bigger and better deals on the weekend but in the long weekend, it entirely depends on which product you are considering to buy. Big Brands like Amazon, Samsung and Apple slash their prices during the Black Friday sale.
Majorly, if you want to buy technology products like television, air conditioners, entertainment boxes and more, this is the perfect time of the year to save a huge amount of money and buy expensive gadgets at a much lower price.
Whereas, if you are considering to buy smaller lifestyle products, then your preferred time for shopping should be Cyber Monday. The retailers drop huge prices on fashion and beauty products.
It is a little difficult to make predictions for this year's big sale events as 2020 has not been a typical year where the retail sector has made huge profits.
Looking at the conditions caused by the pandemic, the retailers will prefer to sell products online and follow the social distancing guideline. So the in-store discount is likely to get less heat this year. So people who decide and prefer to shop online will get better and bigger options.
What deals can you expect at Black Friday and Cyber Monday?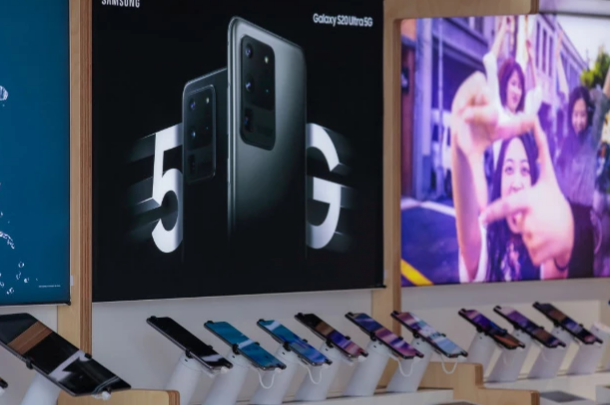 The Black Friday sales this year is going to begin on the 27th November mid-night. Being close to the Christmas season, it is better that you have a targeted purchase in mind so that it saves you time and energy. It is the best time to shop for products that your family members have been demanding for the longest time.
In the pre-Black Friday sale, you will constantly see prices falling down on technology-related either tho product. So if you want to buy a smartphone, smart television, smart speakers or laptops it is this time or the Cyber Monday sale to get you hands-on the latest gadgets.
In 2019, mobile.uk.com slashed the price of Apple iPhone 11 just after one month of its release. The Apple iPhone 12 is set to be launched later this years and so these are some great deals that you must keep an eye for.
In the gaming sector, the PS4 price will majorly drop this sales season as the PS5 and Xbox X Series is set to release later this year.
Nintendo Switch's price drop to a new low of £169.99 last Black Friday. For those of you who could not grab your hand on the product during the lockdown, let's hope that this Black Friday sale you get the opportunity to buy the product.
There are predictions that there will be a major drop in toys and other apparels this season. So get ready to stock up some exciting Christmas presents for your loved ones.
Smyths' deals is a convenient place to buy everything at one destination. Do check that out.