Billie Eilish posted a message to people who make fun of her body on her Instagram story after paparazzi photos of her out in Los Angeles in a camisole and shorts went viral and got a lot of attention on social media. Eilish is known for wearing loose clothes, which she says is because she doesn't want people to think of her in a sexual way.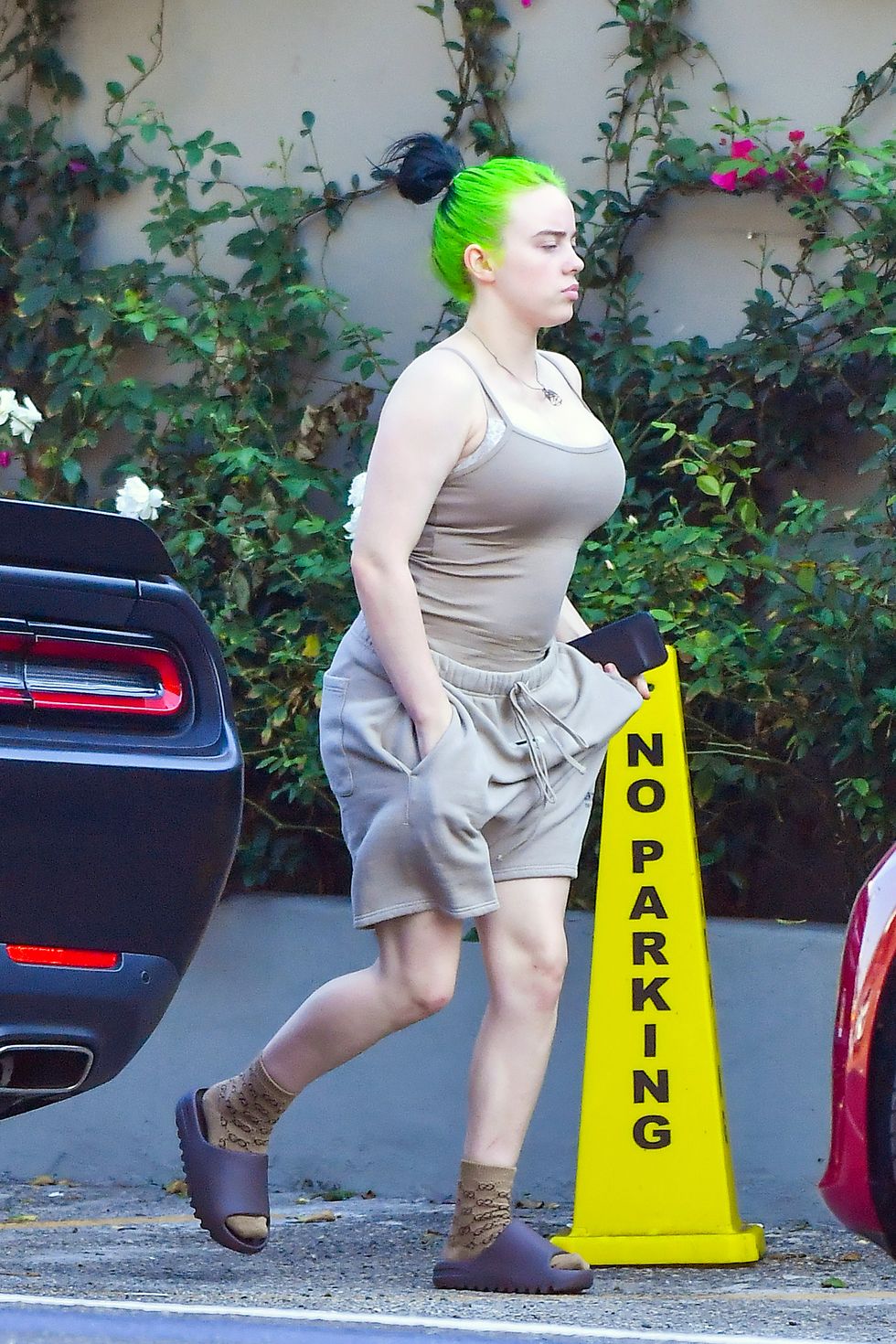 Eilish shared a TikTok by blogger Chizi Duru on her Instagram Story. In the clip, Duru says, "Y'all gotta start normalizing real bodies, okay? Not everybody has a wagon behind them, okay? Guts are normal; they're normal. Boobs sag, especially after breastfeeding. Instagram isn't real."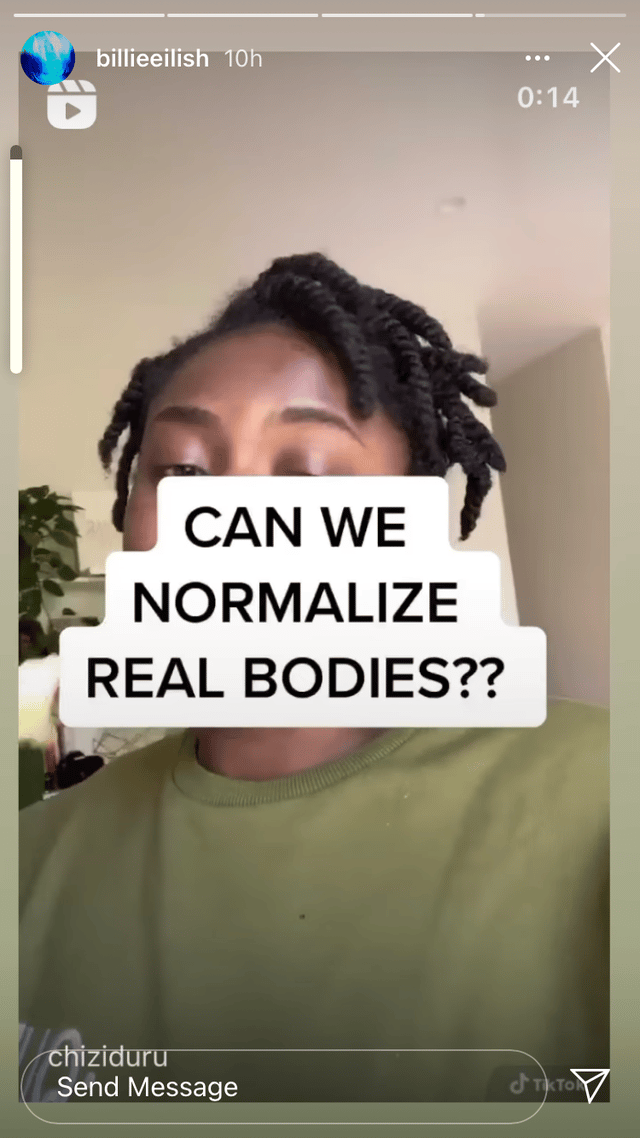 In the October 2019 issue of ELLE, Eilish talked about her style and what she thinks about people who praise her for showing young girls how to dress so they don't look sexualized. She explained that she didn't wear baggy clothes because she was insecure, but because society couldn't stop sexualizing young women.
"The point is not: Hey, let's go slut-shame all these girls for not dressing like Billie Eilish," she said. "It makes me mad. I have to wear a big shirt for you not to feel uncomfortable about my boobs!"
Eilish said that someone took a picture of her in Nashville while she was wearing a tank top, and that picture went viral on social media. "My boobs were trending on Twitter!" she shrieked. "At number one! What is that?! Every outlet wrote about my boobs!"
"I look good in it," she added, laughing. "I was born with fucking boobs, bro. I was born with DNA that was gonna give me big-ass boobs."
She said that people have called her slutty and bad for her body because of her breasts, which is why she covers them. "I was recently FaceTiming a close friend of mine who's a dude, and I was wearing a tank top. He was like, 'Ugh, put a shirt on!' And I said, 'I have a shirt on.' Someone with smaller boobs could wear a tank top, and I could put on that exact tank top and get slut-shamed because my boobs are big. That is stupid. It's the same shirt!"
She also said that people should expect her style to change as she ages. "I'm gonna be a woman. I wanna show my body," she said. "What if I wanna make a video where I wanna look desirable? Not a porno! But I know it would be a huge thing," Eilish said. "I know people will say, 'I've lost all respect for her.' "