Check out this amazing collection of Tweets from the most underrated corner of Twitter.
1. That's a parenting fail right there.
What are your parenting fails?

Once, at school pick-up, I grabbed my son from behind and, WHOOPING LIKE A FUN DAD, threw him high in the air.

A woman screamed.

I had made a terrible mistake.

As the poor boy ran to his mother, my actual son stared at me, aghast, from afar.

— Nick Harvey (@mrnickharvey) April 15, 2021
2. It's an act of love.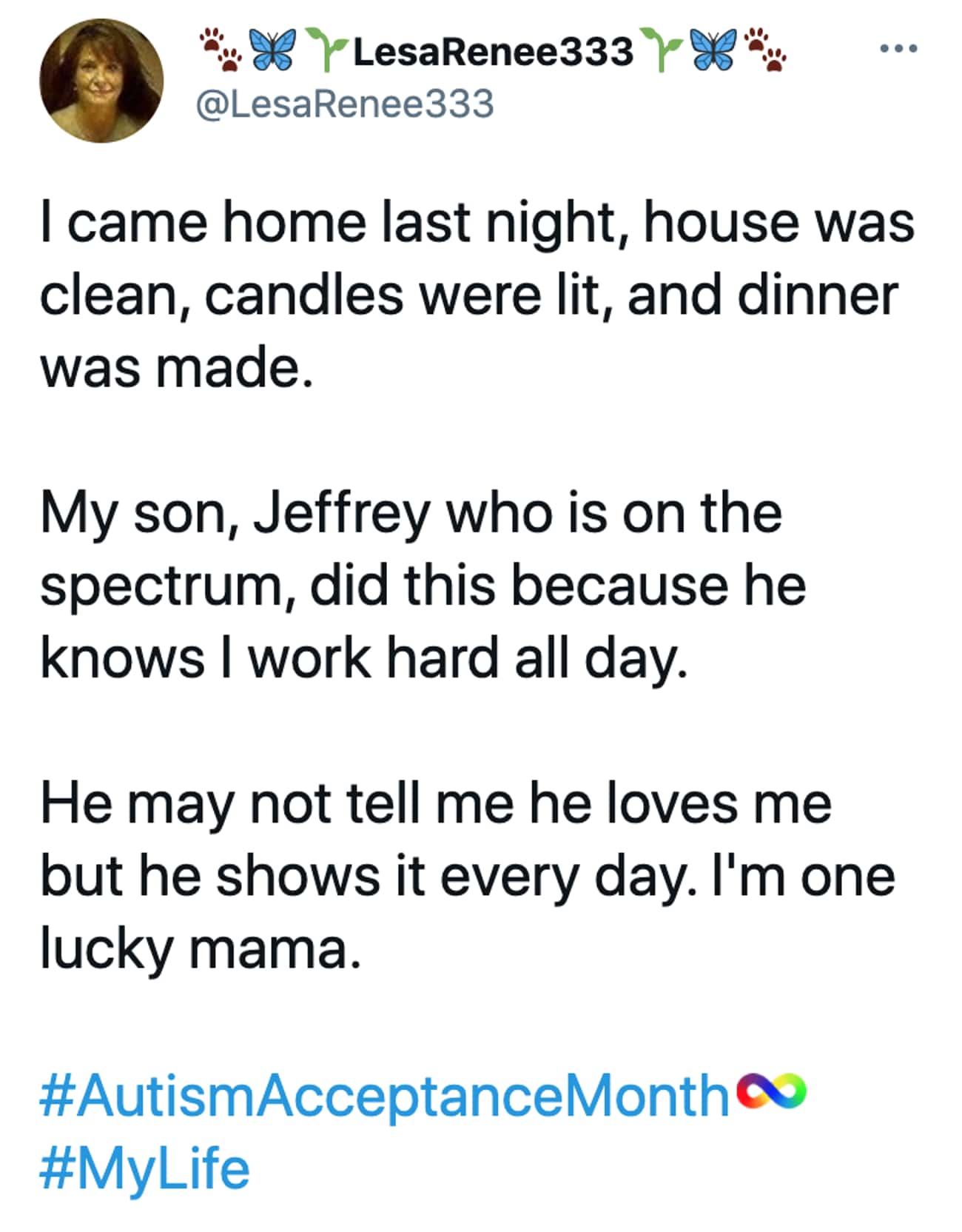 3. That's a good secret stash.
I'm the only one in my family who likes mustard, so… pic.twitter.com/uayk11Bl8E

— Henpecked Hal (@HenpeckedHal) April 14, 2021
4. "Marveling at this magic box"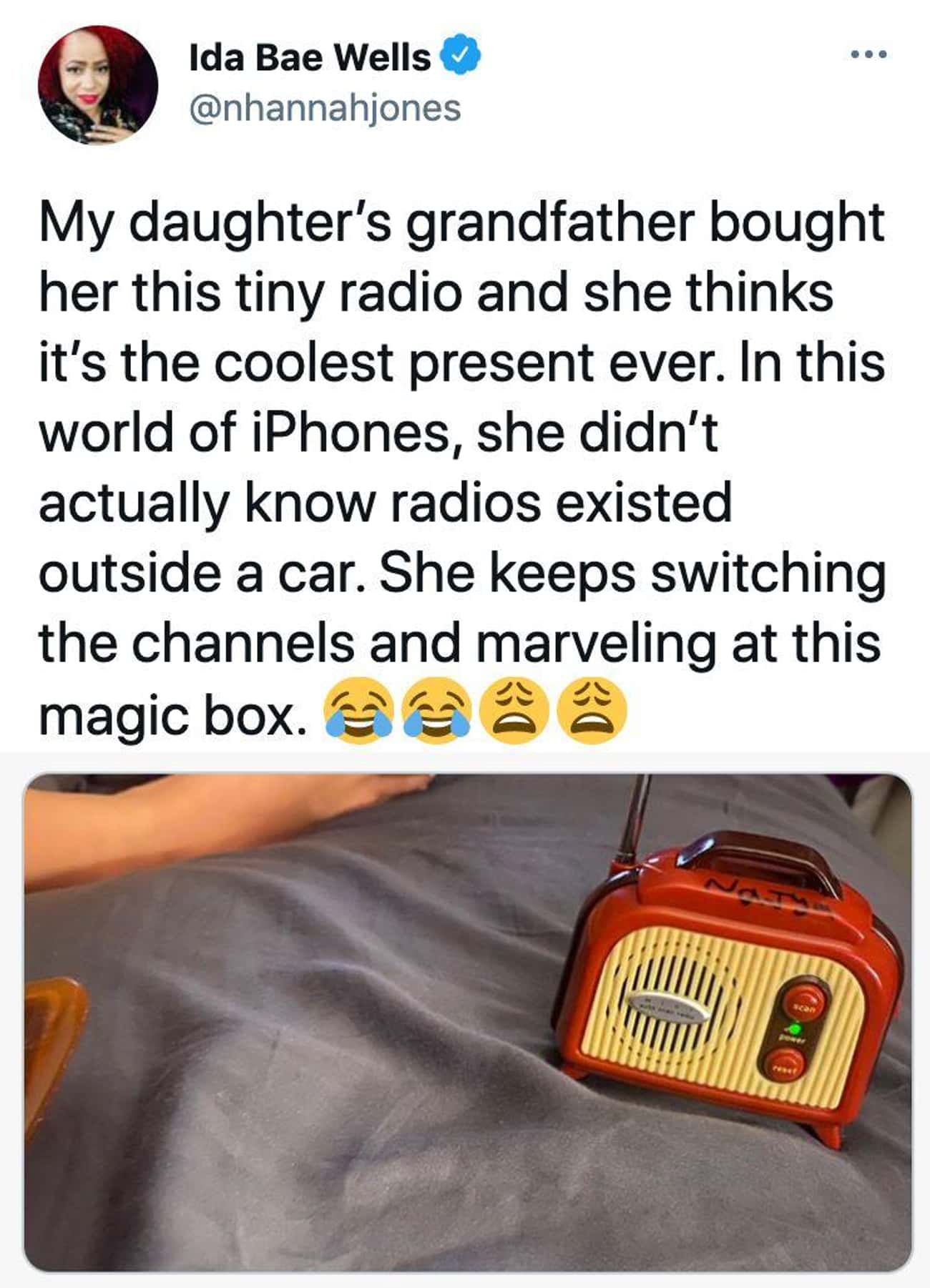 5. The Zoom classmates meet.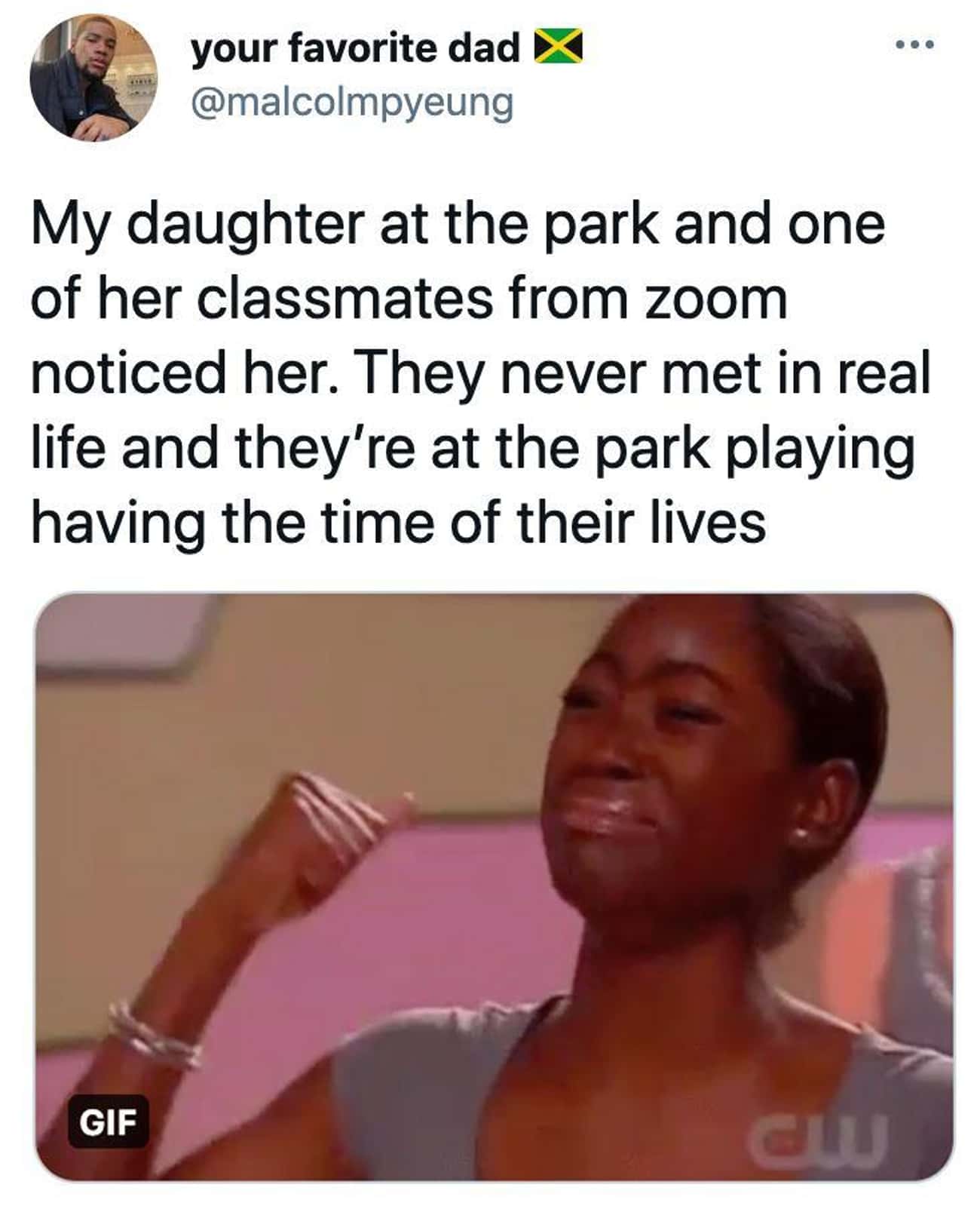 6. Initiate Dad jokes…
Today my three year old was having trouble getting dressed and he said "Can you put my shirt on" and I said "It probably wouldn't fit me" and boy did he get mad

— non podhoretz (@crookedroads770) April 15, 2021
7. "I'm Darth Elsa, I'm powerful"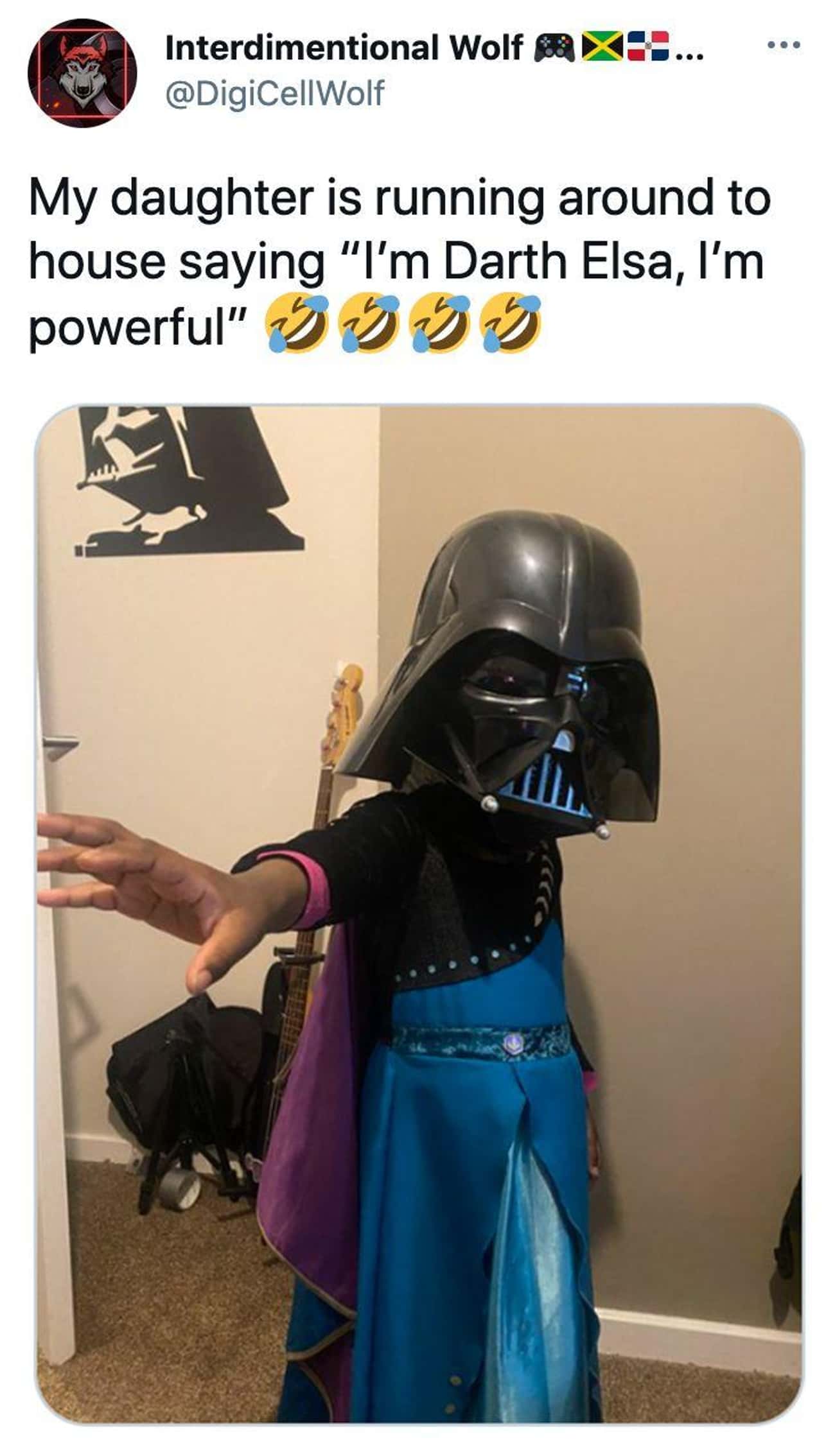 8. Baby being questioned by a toddler.
Caught my toddler questioning the baby. He wanted my newborn baby to admit that he can talk. Told the baby I KNOW YOU CAN TALK. It was a full on interrogation. Lmao I'm not letting him watch Boss Baby no more. He tweakin

— Pfizer Pussycat (@gorgeousmia91) April 13, 2021
9. Pringle's. Pillars made of chips.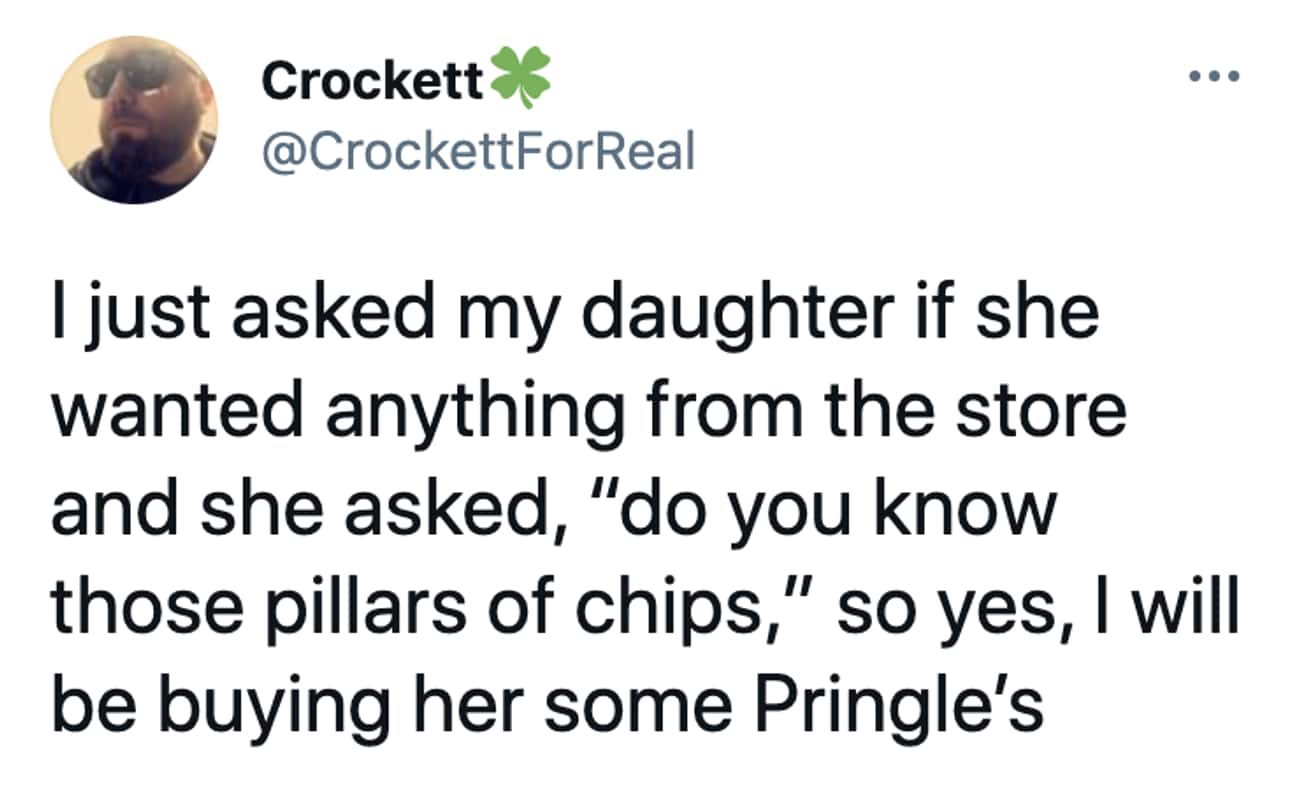 10. Parenting level: 90%.
90% of parenting is saying "you know they got that from you, right?" to your spouse when your kids do something annoying, gross, or just plain weird.

— Henpecked Hal (@HenpeckedHal) April 14, 2021
11. Truth be told.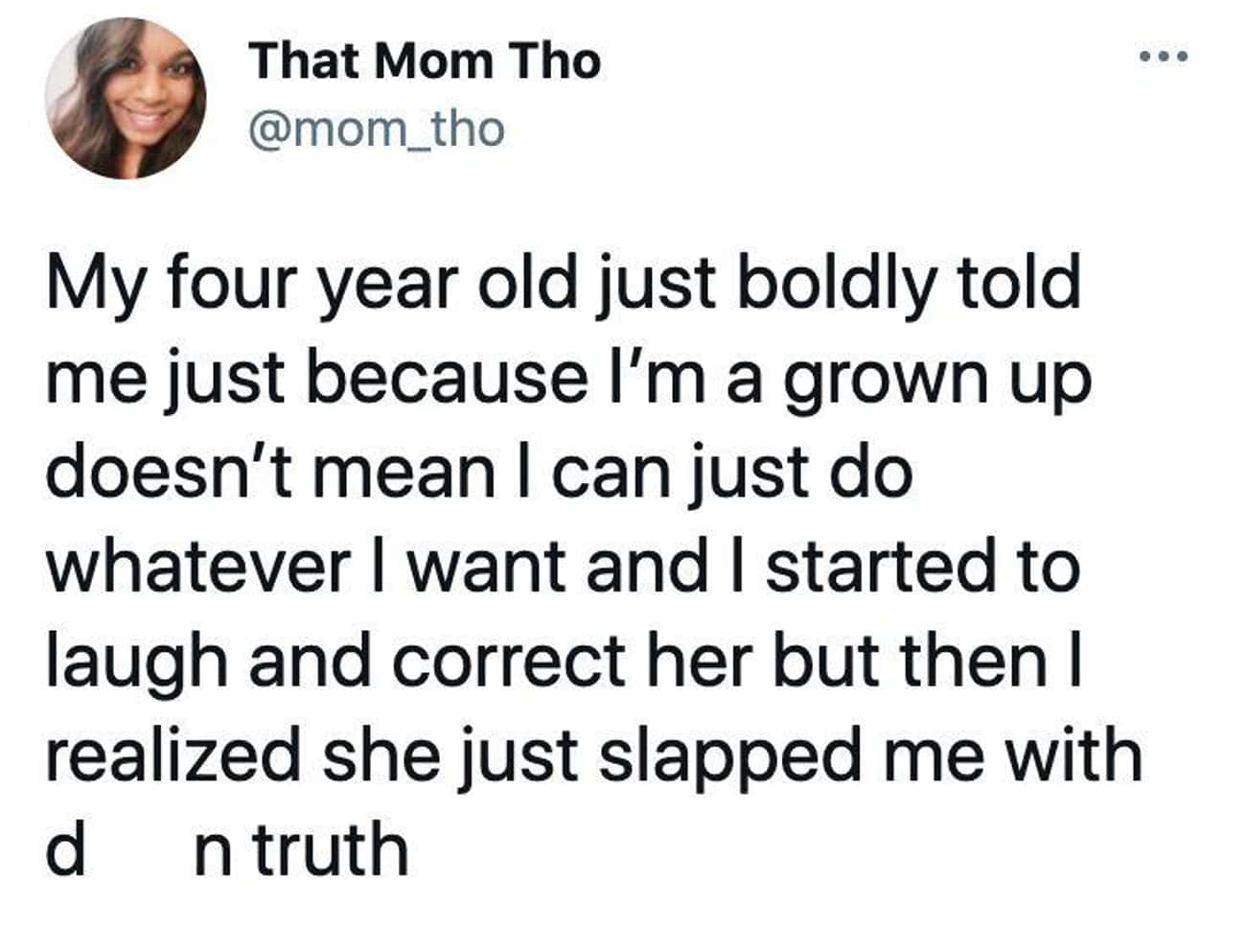 12. Daughter taken to the pet store.
Took my daughter to the pet store today.
She saw a gerbil for sale.
She decided she wanted it.
She said she was going to name it "Frankie".
She said she HAD to have it!
I said I'd consider it.
We came home & a mouse scurried through the kitchen.
She is now demanding that we move.

— Jo (@JoJoFromJerz) April 10, 2021
13. Only the kids have the longest stories.
Hey, if you're not busy, my daughter has a two hour story about slime she'd love to share with anyone who will listen.

— Rhyming Mama (@sarabellab123) April 12, 2021
14. School pickup lanes be the worst.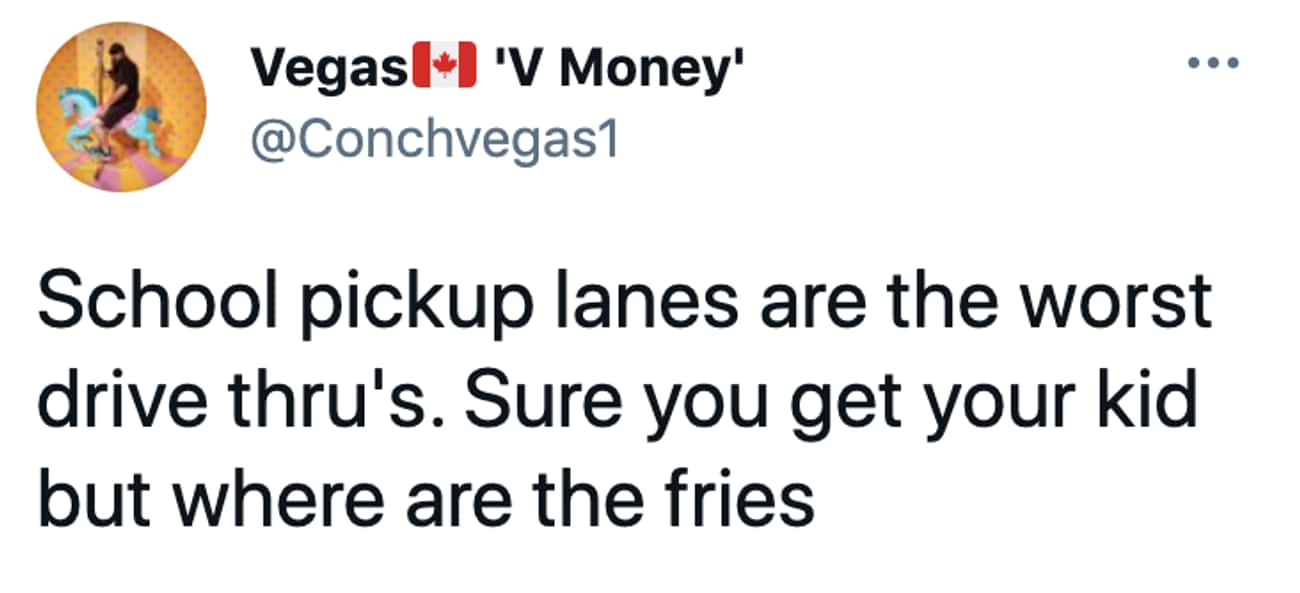 15. Imaginary friends can be scary indeed.
One of my biggest fears as a mom is that my daughter will one day have some paranormal demonic imaginary friend that only she can see and imma be tasked w figuring out wtf to do

— Mama (@XoshaRockstar) April 14, 2021
16. "Not as chill as you think"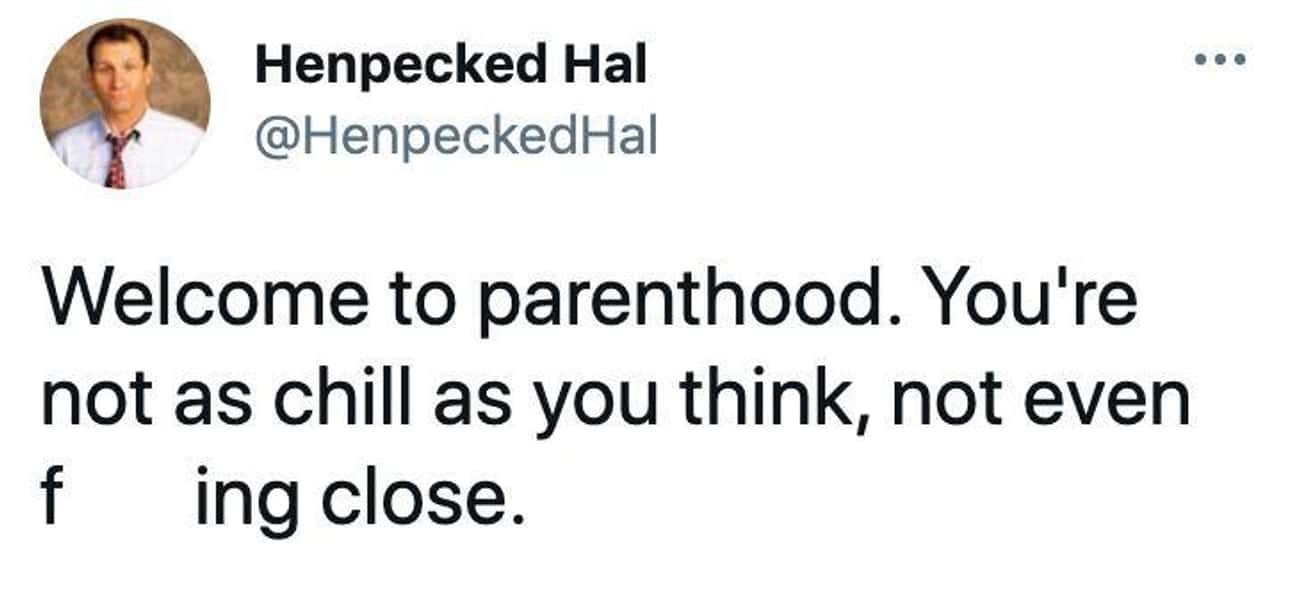 17. The Christmas pajamas.
Y'all's kids are still wearing Christmas pajamas right?

— Simon Holland (@simoncholland) April 12, 2021
Facebook Notice for EU! You need to login to view and post FB Comments!