If you want to see Avatar: The Way of Water at the movies, make sure you have enough Tango Ice Blasts because you'll be sitting for a very long time.
The length of James Cameron's highly anticipated sci-fi epic sequel has been confirmed, and it's not for the faint of heart.
Even though Avatar isn't a superhero movie, most of these kinds of movies last between 120 and 150 minutes.
Since fans have been waiting for a sequel since 2009, Cameron may want to give them everything they want and more.
The official plot summary for the second movie is: "Jake Sully (Sam Worthington) and Neytiri (Zoe Saldaña) have formed a family and are doing everything to stay together.
"However, they must leave their home and explore the regions of Pandora. When an ancient threat resurfaces, Jake must fight a difficult war against the humans."
The Hollywood Reporter says that Avatar: The Way of Water will be three hours and ten minutes long, or 190 minutes.
Cameron, whose romance drama Titanic ran for a whopping three hours and 14 minutes, is a well-known and award-winning director who can easily make a three-hour epic.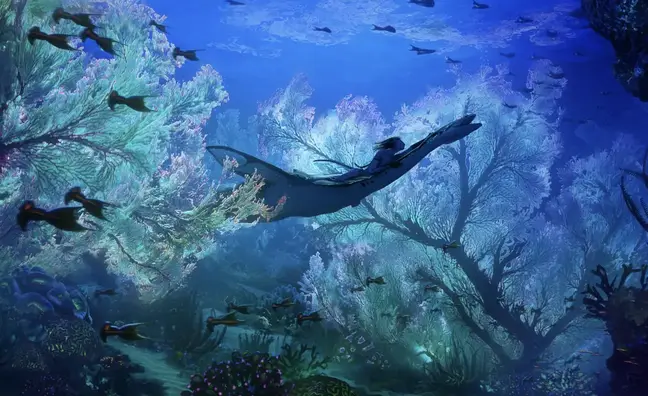 With a total of $2.92 billion, the first movie in the Avatar series, which is supposed to span across five movies, is the highest-grossing movie of all time.
This movie, which ran for 2 hours and 41 minutes, was about 29 minutes shorter than its upcoming sequel.
Since the COVID-19 pandemic, movies are said to have gotten longer. Many blockbusters now last more than two hours and 30 minutes, which is usually considered to be quite long.
Cameron told fans before that they should go to the bathroom during the long runtime.
"I don't want anybody whining about length when they sit and binge-watch for eight hours […] I can almost write this part of the review," he said in an interview with Empire.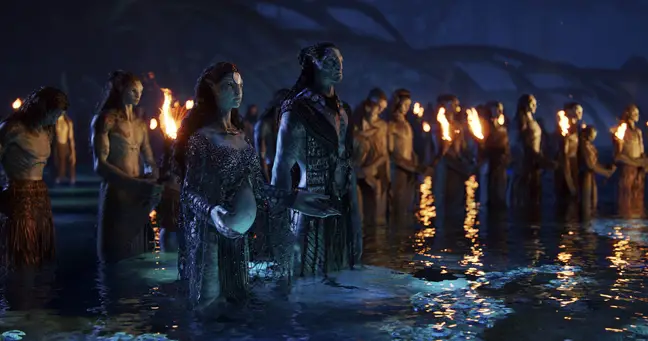 "'The agonizingly long three-hour movie…' It's like, give me a f*****g break. I've watched my kids sit and do five one-hour episodes in a row."
Cameron showed the first six great underwater scenes from "The Way of Water" back in September.
Soon after, a remastered version of the 2009 movie came out to get fans excited for the next one.
The re-release was a big hit and made $76 million at the box office around the world. This brought the movie's total earnings closer to $3 billion.
On December 16, Avatar: The Way of Water will come out.