There's plenty new anime rolling in this summer and we are super excited for it. Get ready for an exciting lineup of new anime heading to Crunchyroll this summer! In this article, we'll take a look at the most anticipated original content, highlighting recognizable IPs and hotly-anticipated movies and shows. Please note that while we strive to provide complete information, updates will be made throughout the season as more details emerge. At Ready Steady Cut, we're committed to offering comprehensive coverage of all streaming releases, so be sure to check back regularly for updates, reviews, and recaps of the summer's offerings.
What Anime is in Store for Summer 2023 for Crunchyroll?
July 1: Am I Actually the Strongest?
Reincarnated as a baby and abandoned by his royal parents, Reinhart, now known as Hart, must navigate a dangerous world with his off-the-charts magical powers.
Atelier Ryza: Ever Darkness & the Secret Hideout the Animation
Join Ryza, a vibrant girl with boundless energy, as she discovers the secrets of her ordinary village on Kurken Island.
Ayaka
Yukito embarks on a journey to Ayakajima, a mystical land of dragons and mysterious beings, to uncover the truth about his father's disciples and protect the harmony of the island.
Horimiya: The Missing Pieces
Witness the blossoming relationship between Kyoko Hori and Izumi Miyamura as they navigate high school and discover each other's true selves.
My Tiny Senpai
Shinozaki finds himself enamored with his adorable and caring superior, Katase, as they form a close bond in the workplace.
July 2: Mushoku Tensei: Jobless Reincarnation
After reincarnation in a new world, Rudy seizes the opportunity to live the life he's always dreamed of, armed with new friends, magical abilities, and a determination to fulfill his desires.
July 3: Malevolent Spirits: Mononogatari
Kunato Hyoma, fueled by anger towards spirits called tsukumogami, enters the world of Nagatsuki Botan, hoping to gain a fresh perspective.
Masamume-kun's Revenge
Makabe Masamune seeks revenge on Adagaki Aki, the girl who rejected him years ago, in this delightful romantic comedy.
Sweet Reincarnation
Young pastry chef Mille Morteln dreams of a land filled with delectable treats, but first, he must learn to fight, control his magical talents, and defend his village from bandits.
July 4: The Girl I Like Forgot Her Glasses
Follow the endearing story of a boy who only has eyes for the girl who constantly forgets her glasses.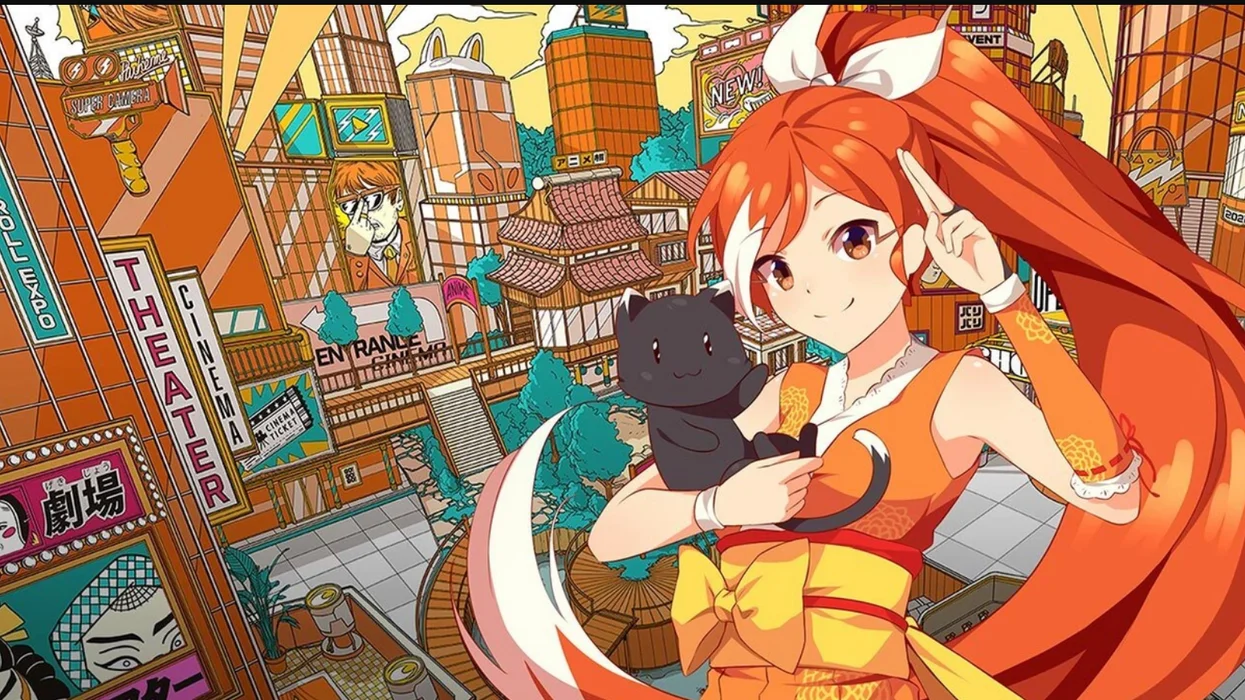 July 5: Reborn as a Vending Machine, I Now Wander the Dungeon
Trapped in the form of a vending machine in a fantasy world's dungeon, join the adventure of a lifetime as our protagonist navigates this peculiar predicament.
Undead Murder Farce
Unravel the mystery surrounding the murder of a vampire's wife, as the detective known as the "cage user" dives into a dark investigation.
July 6: Jujutsu Kaisen (Season 2)
A cursed boy enters a shaman's school to locate the demon's body parts and break free from the curse that binds him.
July 7: Reign of the Seven Spellblades
Oliver and Nanao forge a unique bond in the halls of Kimberly Magic Academy, uncovering dark secrets and facing endless danger in their quest for graduation.
Cardfight!! Vanguard will+Dress
Join Yu-yu and friends as they receive an invitation to a tournament four months after the battle at Nagoya Castle.
The Gene of AI
The
Masterful Cat is Depressed Again Today
Rent-a-Girlfriend
Sugar Apple Fairy Tale
July 8: Liar Liar
Sarasa, the previous year's champion at Academy Island, faces a mind game of lies and deceit as Hiroto, a new transfer student, threatens her reign.
My Unique Skills Make Me OP Even At Level 1
TenPuru
July 9: Classroom for Heroes
Blade, a former hero, enrolls in an elite academy for training heroes, showcasing his exceptional mental and physical skills even without his powers.
July 12: Tokinawa: Over the Moon for You
Nasa Yuzaki embarks on a cute and precious newlywed life of love with Tsukasa after falling in love at first sight.
Bungo Stray Dogs (Season 5 continuation)
Saint Cecilia & Pastor Lawrence
July 13: The Devil Is A Part-Timer!
July 14: Link Click
Cheng Xiaoshi and Lu Guang use their superpowers to enter clients' photos, taking on every order with dedication and a willingness to face any danger that comes their way.
That wraps up the exciting new anime lineup coming to Crunchyroll in the summer of 2023. Get ready to immerse yourself in captivating stories, fantastical worlds, and unforgettable characters. Stay tuned for updates and don't miss out on the thrilling adventures that await!