Following Johnny Depp's unexpected attendance at the music network's Video Music Awards, Amber Heard's sister criticized MTV.
Following Lizzo's outstanding performance on Sunday night (August 28), the 59-year-old Pirates of the Caribbean star made a brief appearance as the Moon Person trophy's visage.
Depp spoke in the brief clip, which saw his face being inserted into the helmet of the astronaut figure: "I just want you guys to know I'm available for birthdays, bat mitzvahs, weddings, wakes – any old thing you need," adding: "I needed the work".
It's reasonable to assume that his presence divided fans, including his former sister-in-law Whitney Henriquez, who criticized the music channel on her Instagram story as "desperate" and "disgusting."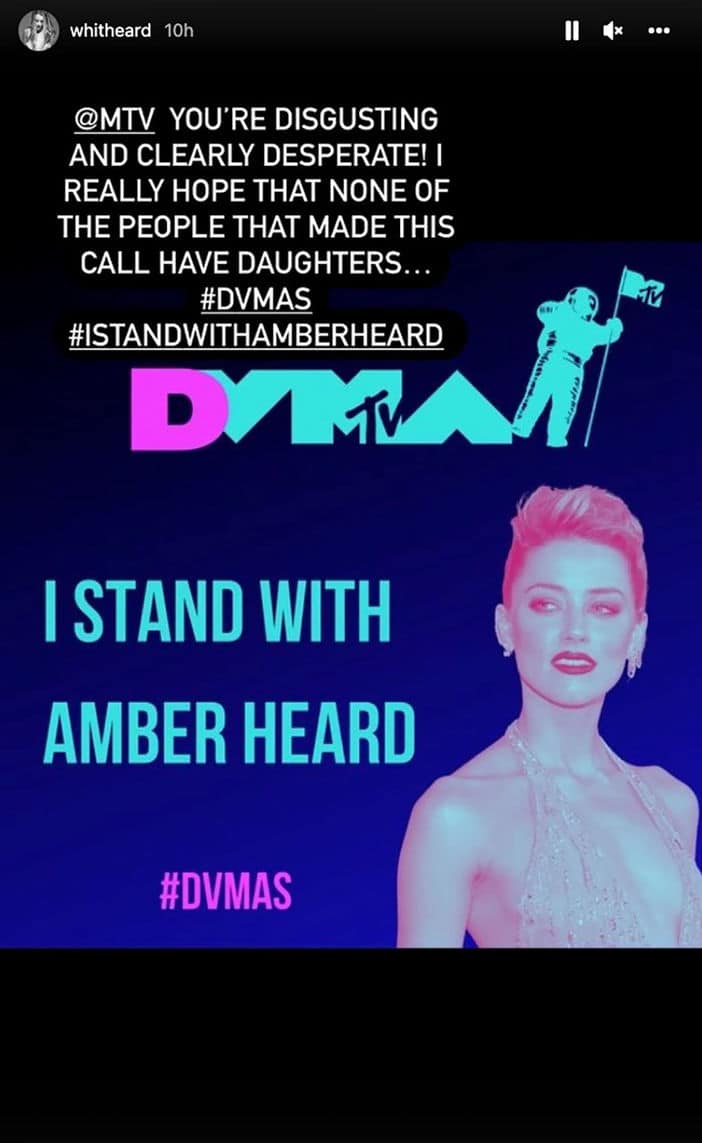 "@MTV you're disgusting and clearly desperate! I really hope that none of the people that made this call have daughters," Henriquez wrote over an image of the 36-year-old Aquaman actress, along with the headline: "DVMAs I stand with Amber Heard"
The term "DV" stands for domestic violence, which was the claim made by each party and the subject of the former couple's well-publicized legal dispute. According to The University of Maine, "DVMAS" appears to be an acronym for the Domestic Violence Myth Acceptance Scale.
Two months before to the unexpected TV appearance, the Edward Scissorhands actor had defeated his ex-wife in court. As a result, she was forced to pay Depp more than $10 million in compensatory damages and an additional $350,000 in punitive penalties with a ceiling.
After Heard's 2018 op-ed for The Washington Post, in which she claimed to have been the victim of domestic abuse, Depp prevailed in his legal battle against her.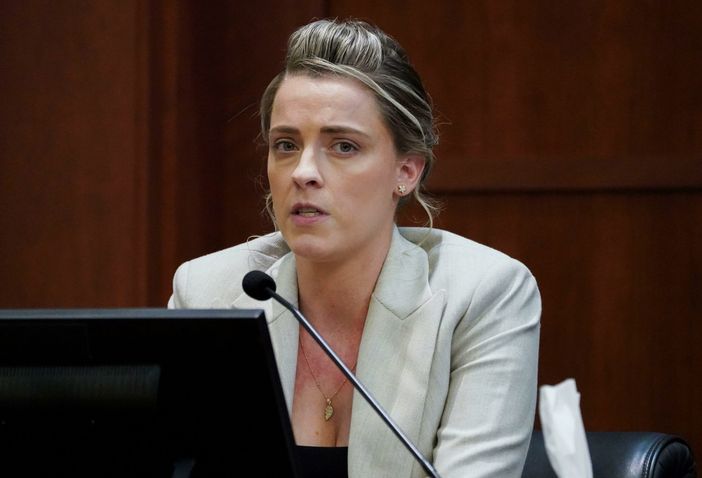 Although Depp was not specifically mentioned in the article, his attorneys claimed that Heard damaged his reputation by implying that he mistreated her while they were dating, including the "staircase incident" in March 2015, which Henriquez said occurred.
On the witness stand, Heard's sister claimed that Depp punched her in the back while standing at the top of a staircase, grabbed Heard by the hair, and then punched her before criticizing her clothing choices.
Heard was found guilty of defamation on all three charges by the seven jurors in Fairfax, Virginia on June 1 after six weeks of testimony from both sides. Henriquez issued a message on Instagram following the decision, writing: "I still stand with you, sissy."
"Yesterday, today, and tomorrow I will always be proud of you for standing up for yourself, for testifying both here in Virginia and in the UK, and for being the voice of so many who can't speak to the things that happen behind closed doors," she continued.
"We knew that this was going to be an uphill battle and that the cards were stacked against us. But you stood up and spoke out regardless," she added.
"I am so honored to testify for you, and I would do it a million times over because I know what I saw and because the truth is forever on your side," Henriquez concluded.