Since its foundation in 2008, Airbnb has become a popular platform for people to rent short-term stays, most often for vacations or business trips. It was a cheaper alternative to hotels and it provided a more home-like atmosphere.
People have been changing their minds in the last couple of years and don't like how the service is evolving. Even though they pay high cleaning fees, hosts are now listing various chores for guests to finish before they leave.
The topic was brought up again by a comedian who said that he has stopped doing business with Airbnb and their ridiculous requirements for guests. He will be staying at hotels now that he has decided that it isn't worth it.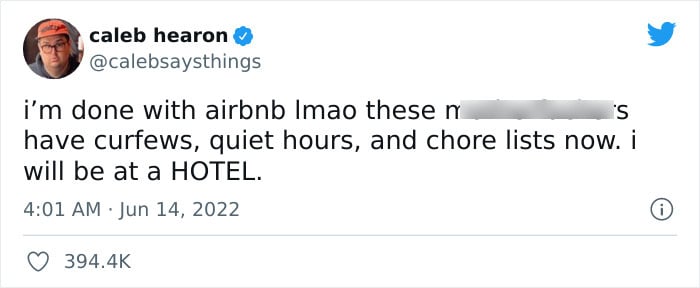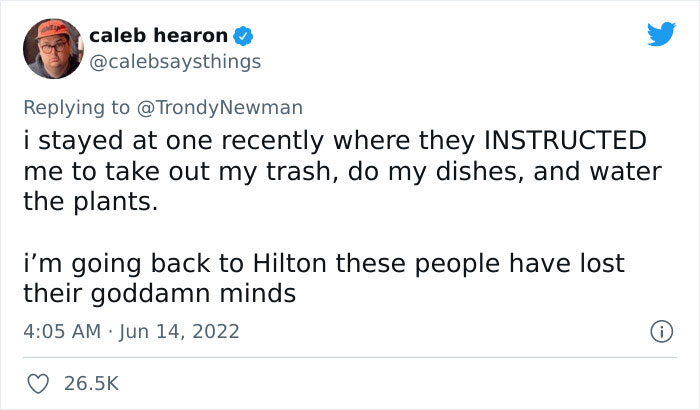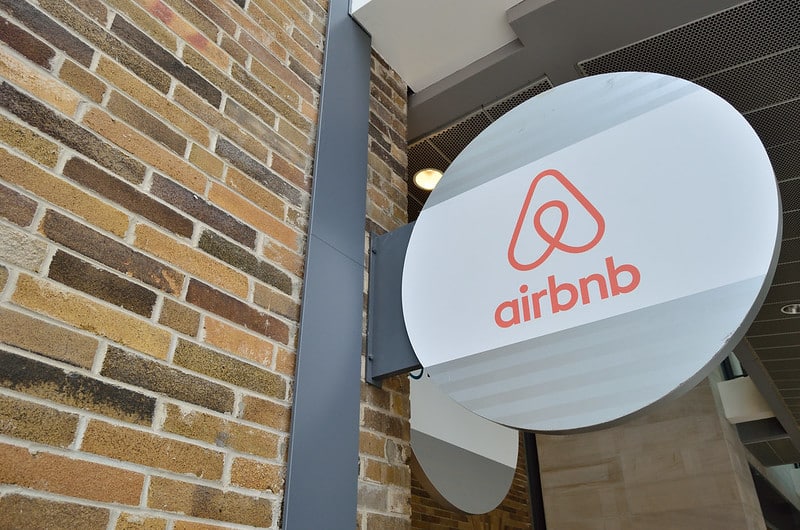 1.

In Chicago, he was a stand-up comedian, but now he is in Los Angeles and creates content on social media. He has a show in which they reflect on art, media, and culture in a funny way.
A post going viral is not a new thing for Caleb. One of the most recent ones to reach a wider audience was Airbnb.
2.

3.

The hosts list the most ridiculous requirements like having a curfew or a list of chores to do, and that's the reason that Caleb is done with this service. On one of the most recent stays, he was told to take out his trash, do his dishes, and water the plants. It was supposed to be an alternative to hotels, but it wasn't.
3k people joined the conversation after the account had 400k likes. Most of them agreed with the original post and gave examples of what their hosts should and shouldn't do.
4.

5.

The purpose of the stay for tourists is a vacation, which is why they use Airbnb. They pay for the service, but they are told to bring their own sheets or throw the trash away. It seems that you didn't escape your home and you paid someone only to do your own chores, which can make a vacation feel less relaxing.
Some of the Airbnb hosts defended themselves in the comments, saying that they shouldn't even be asking the guests to clean up as it is just common courtesy.
6.

7.

Some users on the social networking site showed a picture of the bills they would have to pay for some stays, which included cleaning fees of over $100, so they didn't think the hosts had a right to ask them to do chores.
People don't leave messes in hotels, so it's nice to collect trash and put your towels in a pile before you leave. They claim that it is the same, but that is not true.
8.

9.

The hosts want to be compensated for the risk of having their things stolen because they have to deal with damaged things. A lot of people get scammed because the photos don't reflect reality and they might come to a place where there is a huge hole in the ceiling.
To make sure their homes are kept safe, the hosts might set up cameras, but then the guests feel uncomfortable, especially if those cameras are in the bedroom or a place like a hot tub.
10.

11.

A host has a counterargument to any complaint a guest has in the thread. There were a few people who had a logical explanation for the situation.
Colby Howard said that new homeowners didn't know what they were getting into. They don't know how the service industry works.
12.

13.

A host hires a cleaning person, but they quit after two months. If you don't want to get a bad review, you have to fix the broken house. The hosts put their responsibilities on the guests to make their lives easier.
Colby thinks that "Airbnb stands for Air Bed and Breakfast for a reason." One of the thoughts he expressed probably sums up really well what most guests think: "You're getting paid to provide a great experience and put up with all the c**p that you yourself give hotels and rentals when you vacation. That's the deal you made."
14.

15.

Do you agree with the idea that Airbnb hosts are asking too much from their guests? What did you think about your stays on the platform? Do you think people are entitled to think they are too good to take care of someone else's home? Let us know what you think in the comments.
16.

17.

18.

19.

20.

21.

22.

23.

24.

25.

26.

27.

28.

29.

30.