A Decade of Laughter: 'Impractical Jokers' Celebrates Season 10 Premiere
Fans of the iconic hidden camera reality series, 'Impractical Jokers,' have a reason to rejoice as the show returns to truTV for its tenth season on February 9, 2023. The series, known for its mix of camaraderie and hilarity, continues to be a favorite for those who love a good laugh.
The Age-Old Chemistry of the Cast
A key element to the success of 'Impractical Jokers' lies in the chemistry of its cast members. Comprised of lifelong friends Brian "Q" Quinn, Sal Vulcano, James "Murr" Murray, and Joe Gatto, all hailing from Monsignor Farrell High School in Staten Island, New York, their bond has been the backbone of the show. Interestingly, all four comedians are the same age, born in 1976, making them 46 years old.
Celebrating Individual Milestones
Brian Quinn celebrates his birthday on March 14.
Sal Vulcano's birthday falls on November 6.
James Murray marks his special day on May 1.
Joe Gatto, although no longer part of the current lineup, was born on June 5.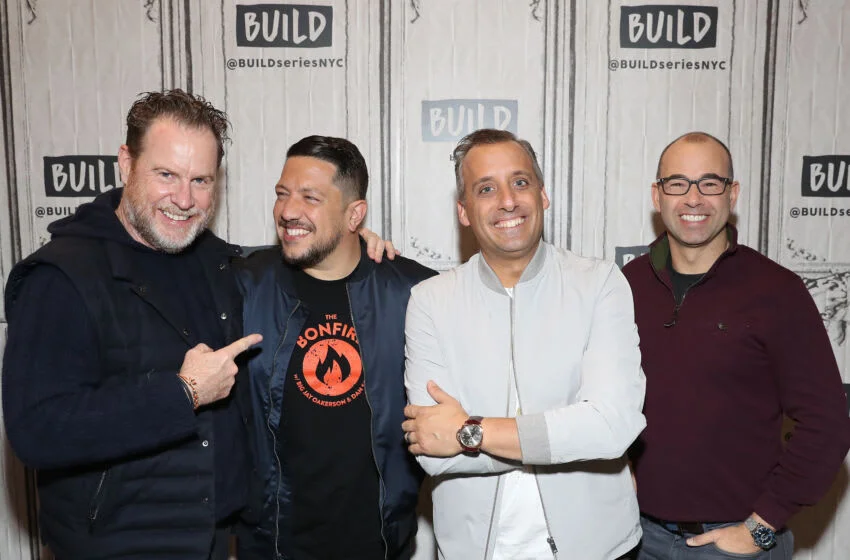 These birthdays not only mark personal milestones but also signify the longevity of their friendship and collaborative success.
A Fond Farewell to Joe Gatto
Joe Gatto, a crucial member since the inception of 'Impractical Jokers,' departed the show after Season 9 to focus on his personal life and family, including his two children. While fans may miss his presence in Season 10, his contribution to the show's legacy remains undeniable.
Tune in for the New Season
The anticipation for the new season is high, with fans eager to see what new pranks and shenanigans the cast will bring. 'Impractical Jokers' Season 10 is set to premiere tonight at 10 p.m. ET on truTV, promising more laughter and unforgettable moments.
As 'Impractical Jokers' embarks on its tenth season, the show continues to entertain with its unique blend of humor, friendship, and impromptu comedy. Stay tuned for the latest updates and join us in celebrating a decade of this beloved series.