Kanye West has lost his billionaire status now that Adidas has dropped him because of his anti-Semitic rant and GAP is getting rid of his Yeezy products.
The rapper's deal with the German sports brand, which was worth a total of $1.5 billion and was worth $220 million a year, has been canceled because of his controversial behavior.
Forbes says that West, who is 45 and worth $2 billion, is no longer a billionaire after breaking ties with the sportswear giant.
The father of four is said to be less than $1 billion after the end of his deal with the brand. This comes after he lost several other lucrative deals.
In a statement, Adidas said that they would no longer be working together. The sportswear company said that it was reviewing its deal with Ye.
They say that they tried several times earlier this month "to settle things privately."
GAP has also criticized West's comments, saying that they are taking "immediate steps" to remove Yeezy GAP products from their stores and shut down their website.
After breaking up with West last year, Universal Music's Def Jam has also spoken out against his words.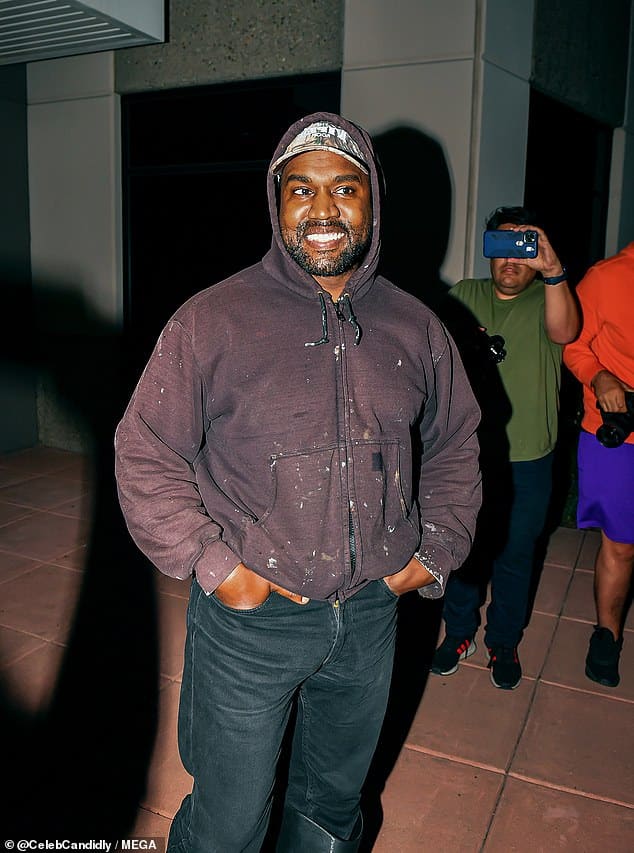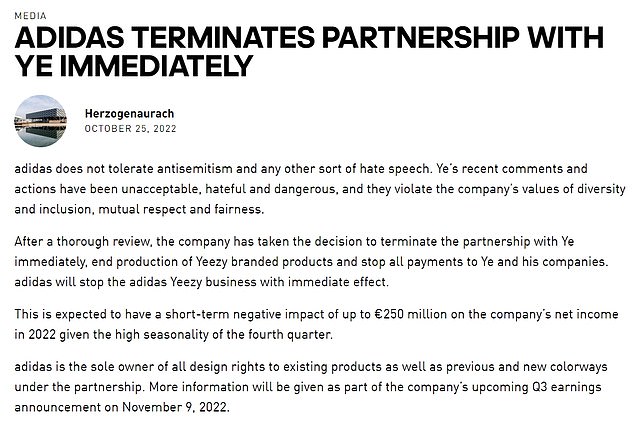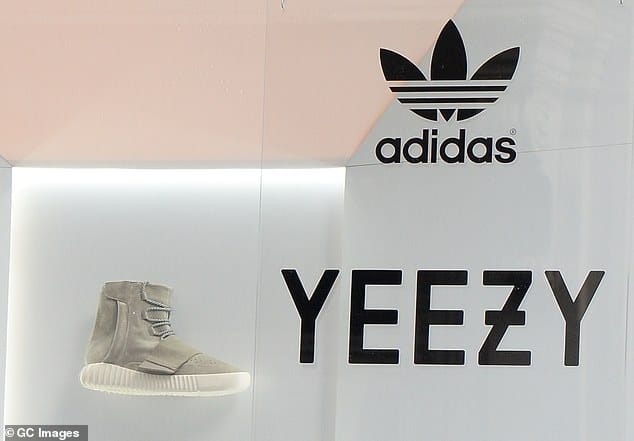 They said: 'Def Jam's relationship with Ye as a recording artists, its partnership with the GOOD Music label venture and Ye's merchandise agreement with Bravado all ended in 2021.
'There is no place for antisemitism in our society. We are deeply committed to combating antisemitism and every other form of prejudice.'
It comes after Kanye said on a podcast that the sneaker company "can't drop him" even though he has said "anti-Semitic things."
In the last six months, Adidas' share price has dropped by more than 50 percent, and it is likely to drop even more after the news.
West has made a number of anti-Semitic comments, which have caused him to lose a number of high-profile partnerships.
The deals he had with Balenciaga and Gap didn't work out, and the rapper was dropped by the talent agency CAA.
In a statement, GAP said: 'Anti-Semitism, racism, and hate in any form are inexcusable and not tolerated in accordance with our values.
'On behalf of our customers, employees, and shareholders, we are partnering with organizations that combat hate and discrimination.'
His Twitter and Instagram accounts were shut down because people said his posts were anti-Semitic, and the social media sites said they took them down.
In a statement, Adidas said: 'Adidas does not tolerate antisemitism and any other sort of hate speech.
'Ye's recent comments and actions have been unacceptable, hateful and dangerous, and they violate the company's values of diversity and inclusion, mutual respect and fairness.'
The company also said that cutting ties with the rapper could hurt the company's net income by as much as €250 million in 2022.
After he stopped working with Nike in 2013, they started working together. They planned for it to last for ten years.
Kanye had already started fighting with Adidas executives in public, accusing them of "stealing" his ideas before he was fired.
West owns the Yeezy brand, but Adidas pays him a royalty fee every year so that they can sell the products.
Adidas, whose founder Adi Dassler was a member of the Nazi Party, was put under more and more pressure to drop Kanye after he made some anti-Semitic remarks.
Experts have also said that because Yeezys won't be made in large quantities anymore, the market for used ones will explode.
TMZ said that the resale market would go through the roof and that companies would hold on to their Yeezy stock to see if Adidas would let the singer go.
Tamar Andrews, who worked as an educational consultant for Kanye, quit earlier this month because of his anti-Semitic comments.
The president of Temple Isaiah of LA, where Andrews is a director, said in a statement to The Hollywood Reporter: 'Dr. Andrews immediately resigned from Donda Academy following Ye West's tweet.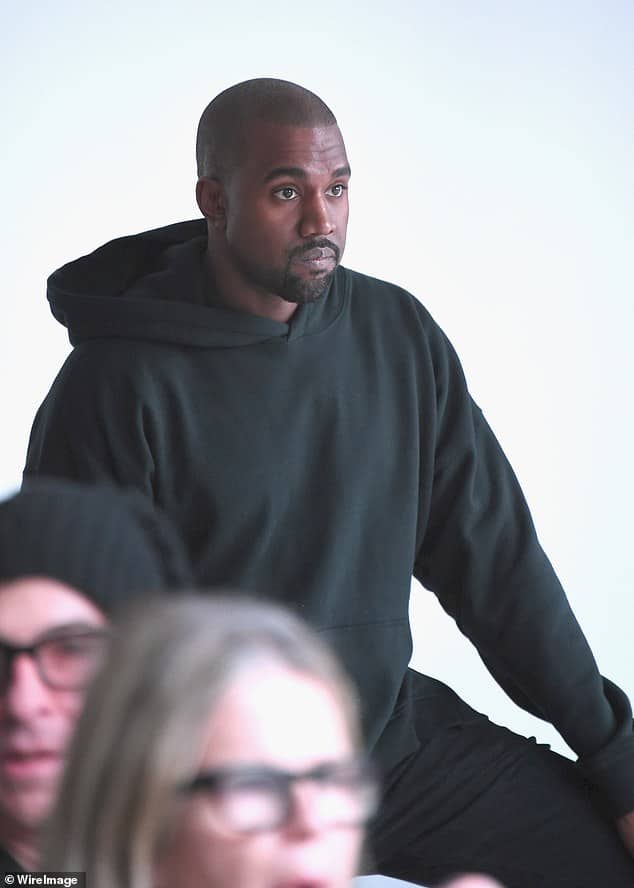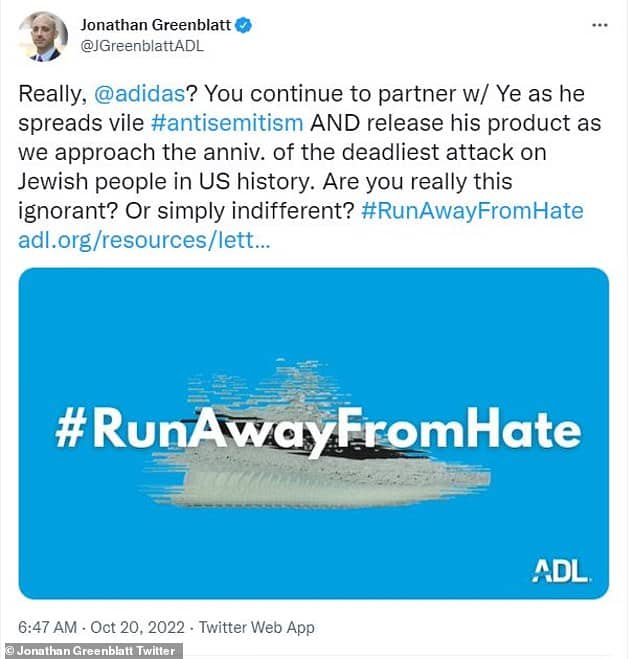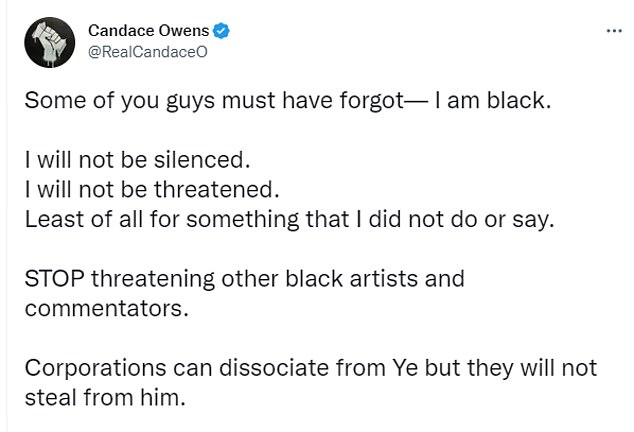 'Her last day was October 11, 2022 as she felt she could no longer support the organization.'
West has gotten a lot of flak in recent weeks for his strange behavior, like putting out a line of "White Lives Matter" shirts at Paris Fashion Week.
In an episode of the Drink Champs podcast with N.O.R.E., West said that George Floyd died from taking fentanyl and that Derek Chauvin's knee "wasn't even on his neck like that."
Since then, Floyd's family has sued the star for $250 million over his comments, calling them "repugnant" and saying that he made "false statements" to "promote his brands."
Kanye also said that he was the "richest black man in American history," which is not true. That title belongs to Robert F. Smith of Vista Equity.
He said: 'A lot of this stuff for me as the richest black man in American history, that put $140million in JP Morgan, and never even had a chance to… not even get to deal with them. We'll speak at a different time.'
In 2021, when Bloomberg said that his companies were worth $6.6 billion, he was wrongly called the richest man in America.
Much of that number came from sales that hadn't happened yet, so it didn't show how rich he was. Forbes estimated that his net worth is around $1.8 billion.
JP Morgan Chase won't say why it stopped working with the rapper.
Candace Owens has stood up for Kanye, saying, 'Corporations can dissociate from Ye but they will not steal from him.'
Adidas's decision to stop working with Kanye is another blow to the rapper's reputation, which has been hurt by a number of scandals in recent months.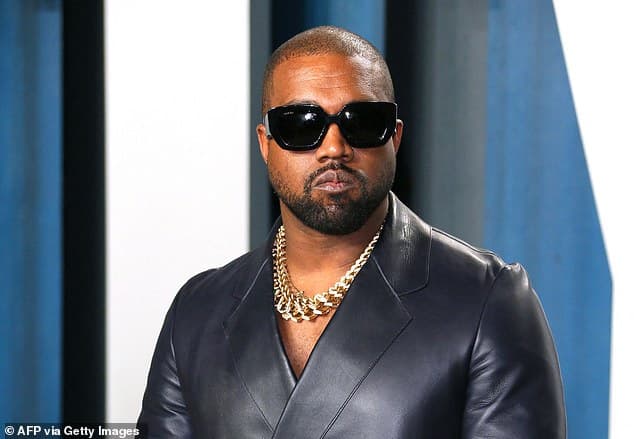 A few days ago, it came out that Camille Vasquez, the lawyer who defended Johnny Depp, and the top talent agency, CAA, both dropped Kanye West because of recent tweets in which he said he wanted to go to war with Jews.
According to a source for The New York Post, 'After Ye doubled down [on anti-Semitic comments] this weekend, Camille dropped him. The firm still wanted to make it work but on the condition he retracts, he wouldn't – so he fired them.'
Before, the law firm wouldn't say whether or not it had West as a client when sources asked.
The top talent agency, CAA, has also cut ties with Kanye, the LA Times reported on Monday, this week.
At some point in the last month, the company said it would no longer work with him after he said the anti-Semitic things.
West has been represented by the company since 2016. Before that, he was with UTA for a year.
The 45-year-old rapper's documentary, which was made by the production company MRC, was put on hold on Monday.
In a memo sent Monday, MRC studio executives Modi Wiczyk, Asif Satchu, and Scott Tenley said: 'We cannot support any content that amplifies his platform.'
Wiczyk and Satchu started and run MRC Entertainment together. Tenley is in charge of the business. Women's Wear Daily says that the documentary was put on hold after the French fashion house Balenciaga cut ties with Ye.
Several Jewish executives have also criticized Kanye for his hateful comments. According to sources, Hollywood super-agent Ari Emanuel wrote an opinion piece asking all major brands to stop working with the rapper.
Emanuel wrote: 'Those who continue to do business with West are giving his misguided hate an audience.'
Ye's ex-wife, Kim Kardashian, also spoke out against her ex-husband's media posts, saying she "stands with the Jewish community" in a public statement of support.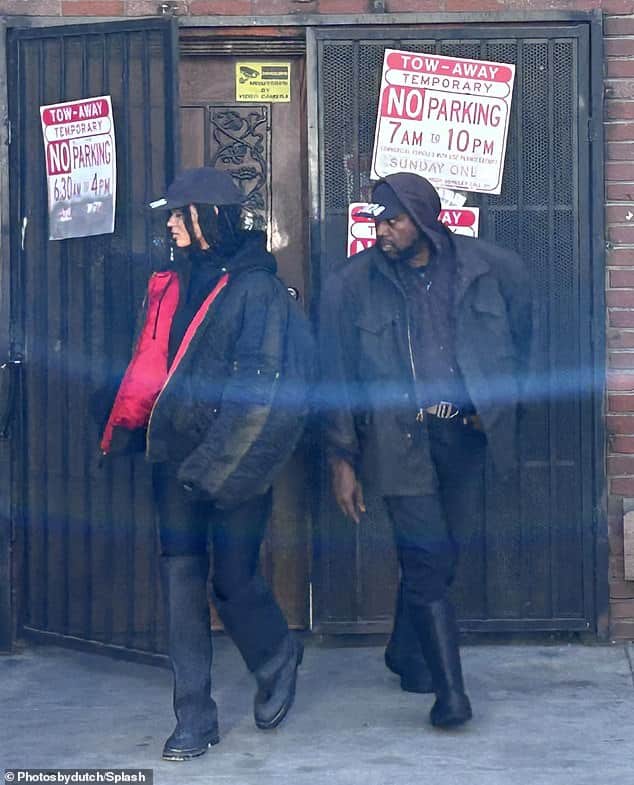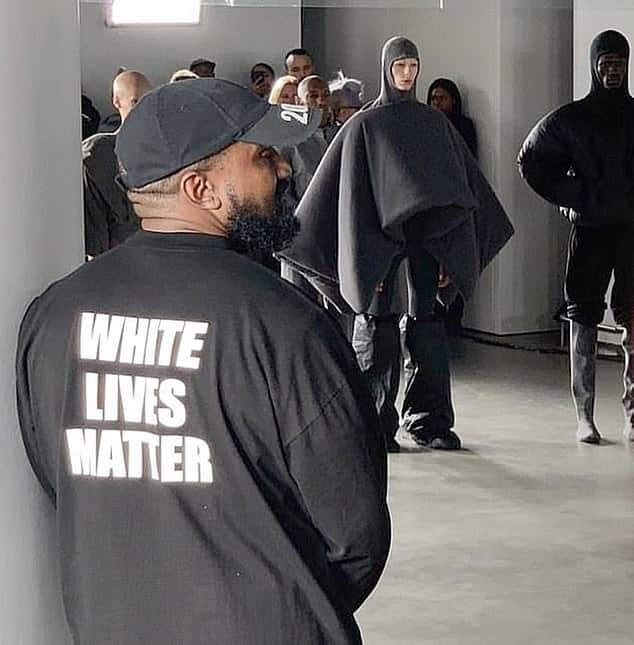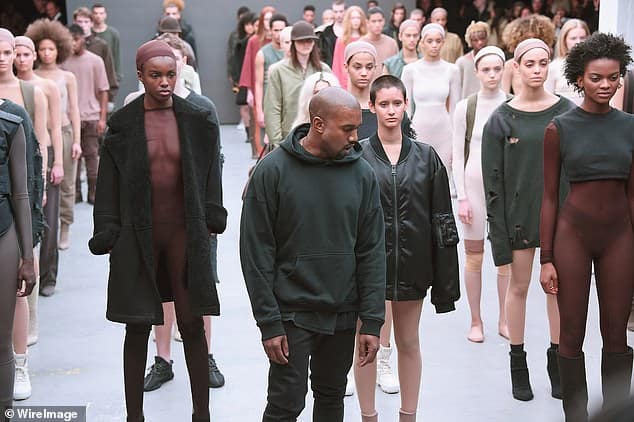 Kanye criticized a few brands he works with earlier this year, saying they were not living up to their contractual obligations.
In Instagram posts that have since been deleted, the artist who has won multiple Grammys said that Adidas and Gap Inc. had broken their contracts by not building permanent stores for his Yeezy fashion line.
He also said that Adidas stole his designs and used them for their own products.
In September, Gap and Kanye ended their work together. Ye has also cut ties with Balenciaga, a European fashion brand.
Adidas took Kanye West away from competitor Nike Inc. in 2013 and made a deal with him for a long-term partnership in 2016. At the time, Adidas called this "the most important partnership between a non-athlete and a sports brand."
Because of the partnership, Adidas has made a number of popular sneakers with the "Yeezy" brand name that can cost anywhere from $200 to $700. The partnership also helped the German brand catch up to Nike in the U.S. market.
The Telsey Advisory Group estimates that Adidas made about 1.47 billion euros ($1.5 billion) in sales from Yeezy each year, which is a little more than 7% of the company's total sales.
Shares of the company were down about 3% on the report because of the controversy over Ye. Last week, the company cut its full-year forecast.